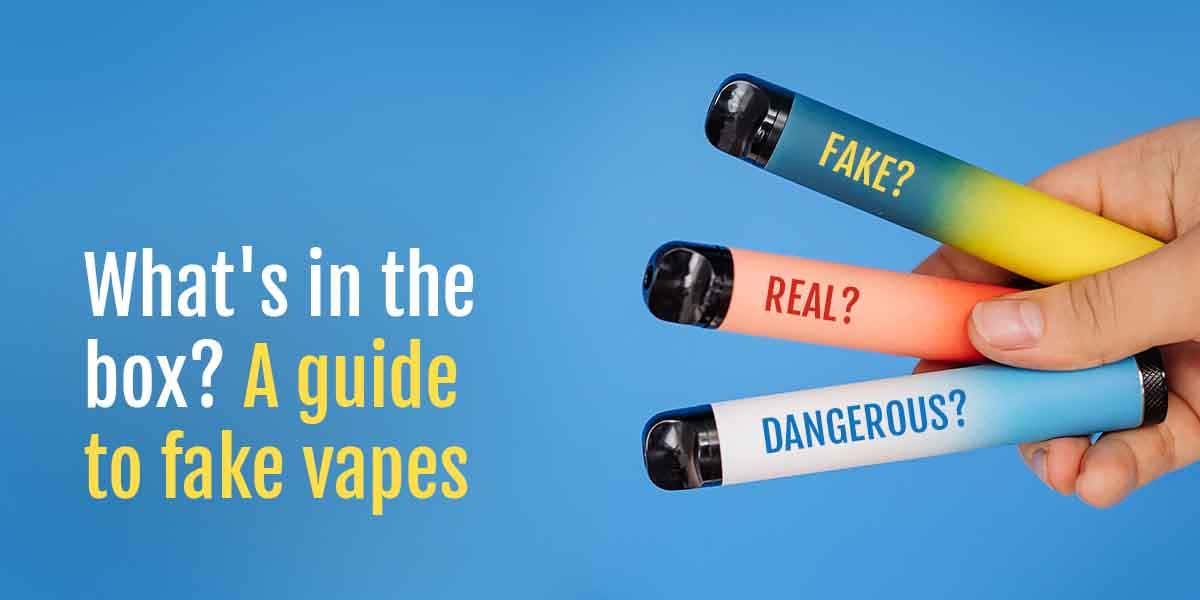 Counterfeit vapes are a massive concern due to the health risks they pose and the criminality they encourage. But how can you tell if a vape is real? Are fake vapes really all that bad? What are your options if you are sold an illegal disposable? This article will answer all these questions and more.
The popularity of disposable vape bars in the UK increases day-by-day. As the numbers rise, so does the number of fake vapes flooding the market. In the last six months of 2022, 1.4 tonnes of illegal vapes were seized in NE England alone. Kent Trading Standards impounded more than 300,000 fake vapes at the Channel ports last December.
In fact, a freedom of information request revealed that over 2.5 million counterfeit vaping devices have been seized since the beginning of 2020. Of the 125 local authorities questioned, the council, which includes Heathrow Airport, disclosed the largest hauls, with nearly 1.4m unlawful vapes arriving in the last three years.
Since this represents the number of fake vapes that have actually been recovered, it must be the tip of the iceberg in terms of how many non-compliant devices are making their way to UK shops.
How common are fake vapes?
Research from the Chartered Trading Standards Institute (CTSI) found that a third of vape products sold in the UK don't comply with TPD regulations.
Counterfeit vapes are generally found at smaller outlets, such as corner shops. However, there has been an increase in fake vapes being sold over the internet by crooked retailers posing as genuine vape suppliers.
Illegal vapes seized in the first few months of 2023 were seven times higher than seizures for the whole of 2021. Some of these are vape products that don't comply with UK regulations, so they haven't been through the necessary safety checks; others are counterfeit copies of popular brands, such as Elf Bar and Lost Mary.
Fake disposables emulating best selling brand, SKE, was recently investigated by The Mirror, and SKE have initiated legal proceedings against the seller.
How can you tell if your vape is real?
Unfortunately, this isn't always simple to spot at first glance. Fake vapes can be notoriously similar in appearance to the real deal. Let's face it, if you're selling a product illegally, you're unlikely to be concerned by copyright or trademark infringement.
The fake SKE Crystal Bars caught by the Mirror sting had a slight curve to the bottom, whereas the real thing has a flat bottom to enable it to stand upright.
Counterfeit Elf Bars have been shown next to real ones, and the only aesthetic difference is with the font and colour gradient.
So, if you can't easily tell by simply looking at the vape kit itself, how are you supposed to know?
Counterfeit vaping products: what to look for
All legitimate disposable vape bars will be sold to you in a box, with a sealed packet inside containing the device, and an advice leaflet. This packaging must clearly show the following:
Nicotine health warning (unless nicotine free)
Nicotine content (which must be no higher than 20mg/2%)
Nicotine dose per puff (unless nicotine free)
Puff count (which should be under 700 puffs)
Ingredient list (which shouldn't list colourings, taurine, or caffeine)
Batch number
Expiry date
E-liquid capacity (which should be no higher than 2ml in vape products that contain nicotine)
Hazard statements
ECID number
The ECID number can be input into the Medicines & Healthcare products Regulatory Agency's (MHRA) search facility on their website to check if the product you've bought is approved for sale in the UK.
Leading manufacturers, such as Geekvape, also feature a label on the packaging which contains a unique authenticity code. This code can be used to check if that particular device is genuine, directly from the brand's website.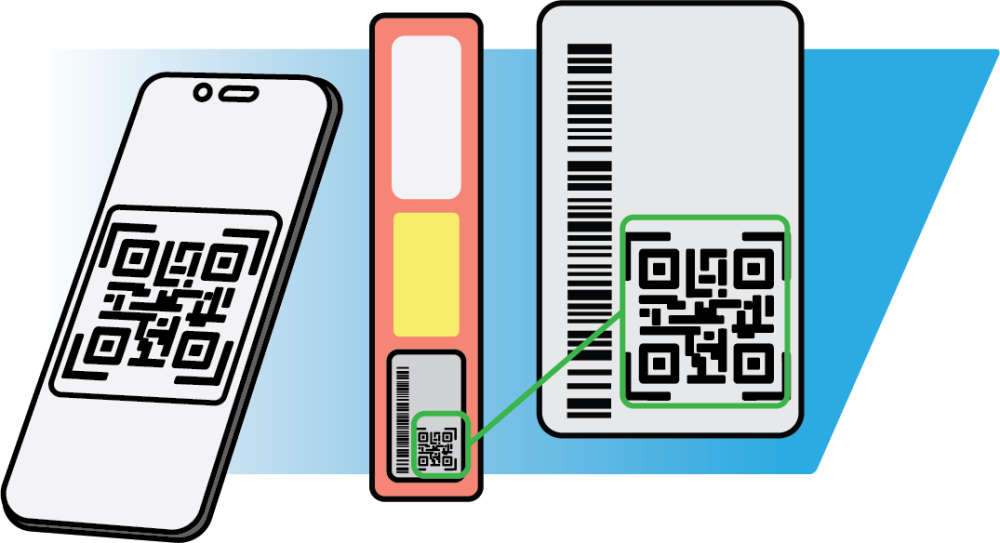 Are there any exceptions?
To complicate matters a little further, vaping innovation means that we now have legitimate disposable vapes that are advertised as being higher than 700 puffs.
For example, the IVG 2400 is one such product that we've started selling recently, which we can assure you is completely genuine and legal.
Crucially, the 2400 puffs come from four different pods that fit onto the same battery. Each of these pods meet the TPD regulations for puff count, nicotine strength, and e-liquid volume. It's basically the same as purchasing four separate single-use vapes, just with one battery instead of four.
This device has been approved for sale by the MHRA, and its packaging complies with the criteria listed above. The fake vapes you find that have high puff counts feature a single e-liquid reservoir with higher than 2ml capacity, which means the nicotine strength by volume breaches safety laws, and the product is illegal to sell.
What are the risks of using fake vapes?
It isn't just the high nicotine content, or the copyright breaches. The main concern when you use a fake vape is that it hasn't gone through the proper tests for safety. This means that there's no guarantees about what you're inhaling into your lungs.
A recent report from BBC News found fake disposables in a school that contained traces of lead, nickel, and chromium that were way beyond safe levels.
According to the World Health Organisation (WHO), high levels of lead exposure can affect the central nervous system, and can even impair brain development in children.
Lab tests also revealed compounds such as formaldehyde and acetaldehyde (which are also found in cigarette smoke) at ten times the level in legal vapes. Some even had more than cigarettes.
Lab co-founder David Lawson said:
"In 15 years of testing, I have never seen lead in a device. None of these should be on the market - they break all the rules on permitted levels of metal. They are the worst set of results I've ever seen."
Not for the squeamish…
In a recent exposé by the Daily Mail, they showed footage of workers at a counterfeit vape factory in China testing the products using their own mouths! Those devices, designed to look like Elf Bars, were then sealed, packaged and shipped - possibly to the UK.
How disgusting is that?!
Other photos taken from within these same factories showed workers handling mouthpieces without gloves, filthy sinks and toilets, and cigarette ends on surfaces next to the manufacturing line.
Victor Xiao, Chief Executive of (the genuine) ELFBAR, said:
"Consumers would be horrified if they saw the conditions in which these products are made and quite rightly so.
"The criminals behind these counterfeit products care nothing about product safety or the health of consumers, and they cut every corner possible to maximise their profits.
"Quite frankly, the conditions in these factories are absolutely squalid where workers man production lines in filthy conditions with no regard to hygiene at all."
What can you do if you are sold a fake vape?
You have a legal right to a refund if you are sold something that is either fake or counterfeit. You should also report the seller to Trading Standards. Although they can't help you to get your money back, they could take legal action against the seller.
The seller may argue that the items you purchased were obviously counterfeit, because of the price. However, they are still breaking the law by selling fake vapes and your legal rights still apply.
You aren't legally obliged to report the seller, but every unscrupulous vendor that is prosecuted and fined is a step closer to ridding the UK of these potentially dangerous disposables.
How can you avoid buying fake vapes?
The simplest way to ensure that the vape products you buy are safe and genuine, is to purchase them from a reputable retailer, such as our good selves. Customer welfare and safety is our top concern, and we only deal with principled and trustworthy suppliers to source our products.
We also employ strict and robust age verification checks to ensure that our products can't be purchased by minors.
Additionally, we are full members of the UK Vaping Industry Association (UKVIA), which is a great way to check if your chosen vape retailer is responsible and credible.
You may be surprised to learn that those of us who care about maintaining this industry, and ensuring that every vape sold is legal, are actually calling for more restrictions and heavier fines for offenders. We're fighting to make it a requirement for anyone selling vaping products to be properly licensed and vetted; and UKVIA is our collective voice in this fight.
Fake disposable vapes in summary
We know that it can be tempting to grab a vape on the go from your local shop, especially if they look like the real thing, and the price is attractive. However, as the old saying goes, be wary of anything that appears too good to be true, as it usually is.
Not only could fake vapes harm your health, but the continued demand will only exacerbate the supply. As we've seen, health and safety standards for these devices are low enough already. If the demand grows, the quality will drop even further.
Disposable vapes are currently at risk in the UK due to illegal trade and sales to minors. That trade won't stop with a ban - quite the opposite. All it will achieve is increased activity of the black market while legitimate vapes become obsolete.
We can stop this by only purchasing from reputable sources, and reporting dodgy vapes (and their sellers) when we find them.
We're here to help you quit smoking for good
At Vape UK, we pride ourselves on being responsible vaping advocates. We keep up to date with all of the latest news and studies; we only supply high quality TPD compliant vaping products; and we are always on hand to offer helpful and honest advice about vaping. Please get in touch if you have any queries on quitting smoking.