Got Salts E-Liquid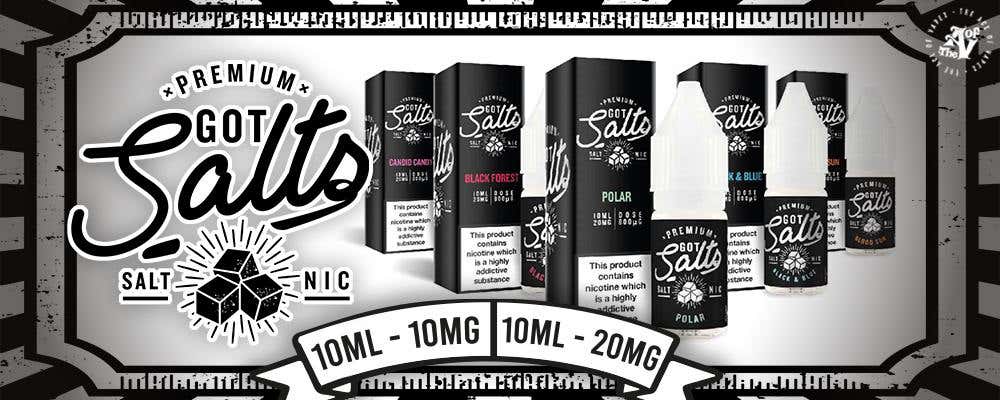 Got Salts Nic Salt E-Liquids are a great value range of 15 flavours including everything from fruit and menthols to tobacco and sweet blends.
Got Saltssalt nic vape liquids are supplied in a 10ml bottle, and have both 20mg and 10mg nicotine strengths available. With a blend of 50/50 VG/PG, these salt nic ejuices are most suitable with Vape Starter Kits and Pod Vape Kits.
You can see our guide on nic salt vs freebase nicotine here.
Read about the differences between mouth to lung and direct to lung vaping here.