SOLT E-Liquid
Items 1-16 of 18
Page
You're currently reading page

1
Items 1-16 of 18
Page
You're currently reading page

1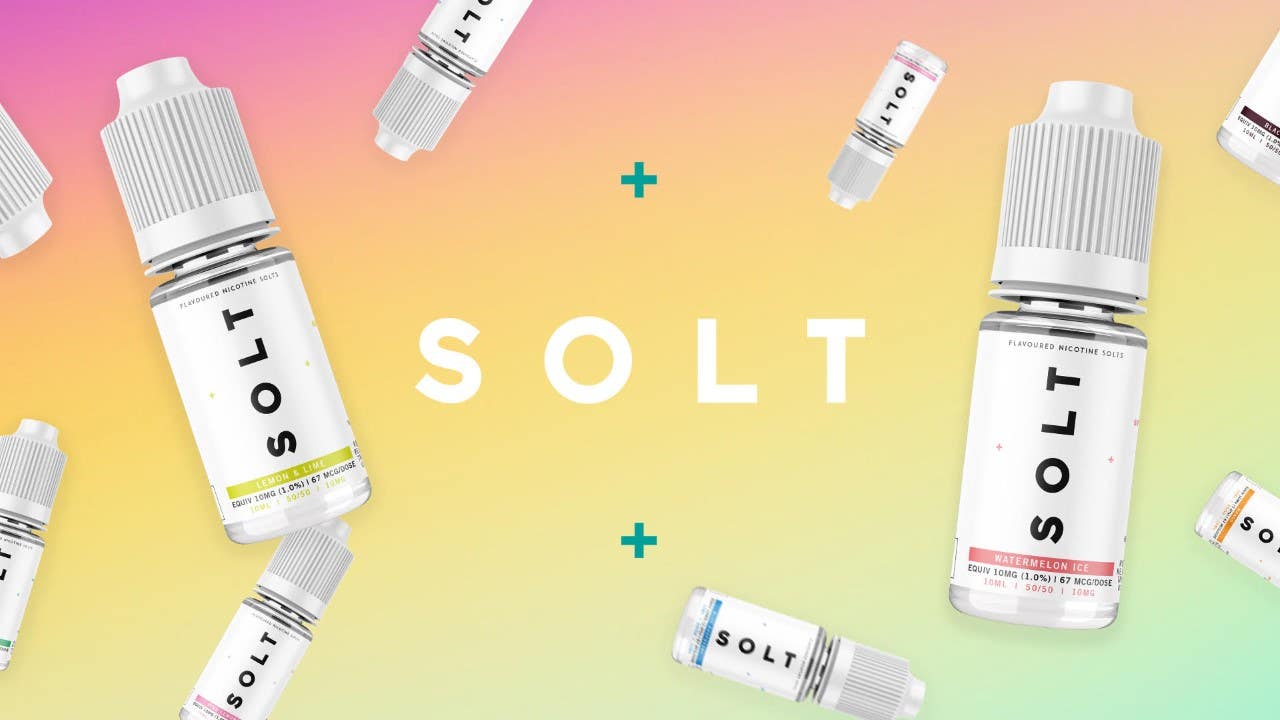 SOLT Nic Salts
The SOLT range of 10 ml refillable nic salt flavours, comprises eighteen varying fruity, menthol and tobacco flavours.
These vape liquids are available in 20 mg, 10 mg and 5 mg nicotine strengths and come, within a TPD compliant, 10ml bottle.
Blended with a mix of 50/50 VG/PG, SOLT Nic Salts are best suited to mouth to lung, starter kits, pod devices and pod mod kits.
You can read our guide on vaping styles explained to learn about the differences between mouth to lung vaping and direct to lung vaping.