FREEMAX MAXUS 2 200W KIT
The Freemax Maxus 2 200W Kit is a dual 18650 battery cell device with a 510 base. It features the M Pro 3 tank with a single M1-D 0.15Ω double and 904L M2 Mesh coil.
This powerful direct-to-lung (DTL) vaping kit features fantastic full-spectrum stunning lighting effects allowing for personalisation, along with multiple output modes to suit every vaper.
Please note: 18650 battery cells are sold separately and if required can be added using the drop-down selection. Kit is supplied with a free bulb glass.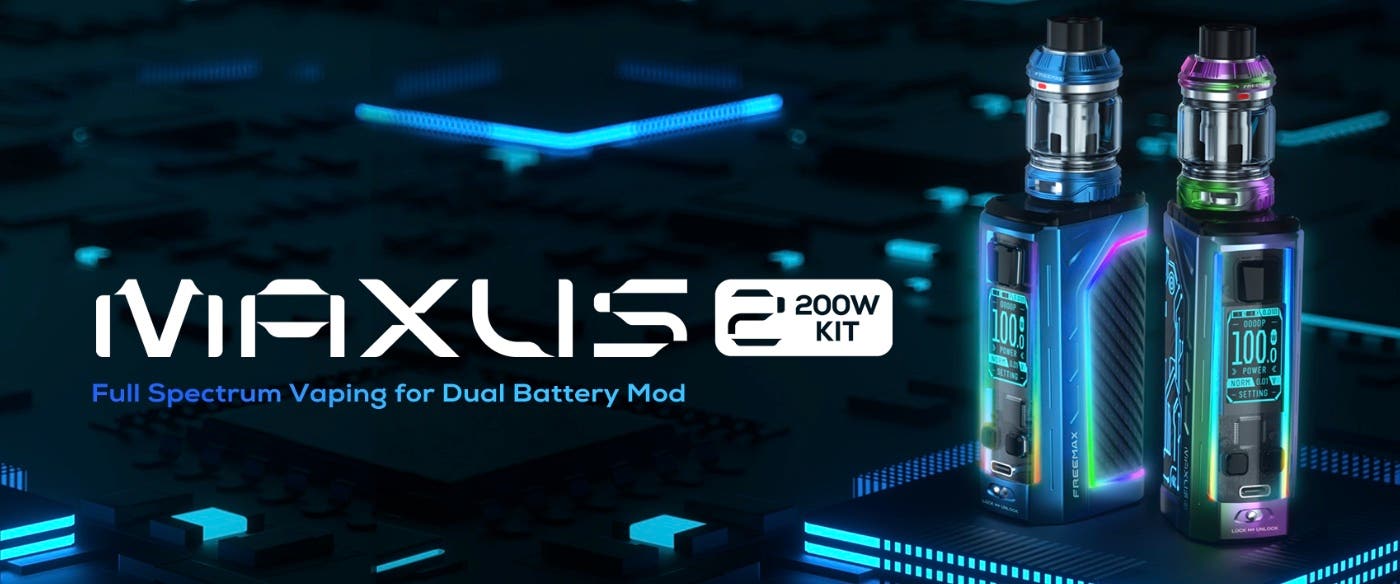 Key features and highlights
FM CoilTech5.0 Double-D Mesh
Full Spectrum vaping
M Pro 3 Tank
Child resistant
M Platform
Multiple output modes
Dual 18650 battery mod
Freemax's Maxus 2 200w kit is a compact and powerful box mod that takes two 18650 batteries to function, and adopts a USB-C port with 5V/2A fast charging function.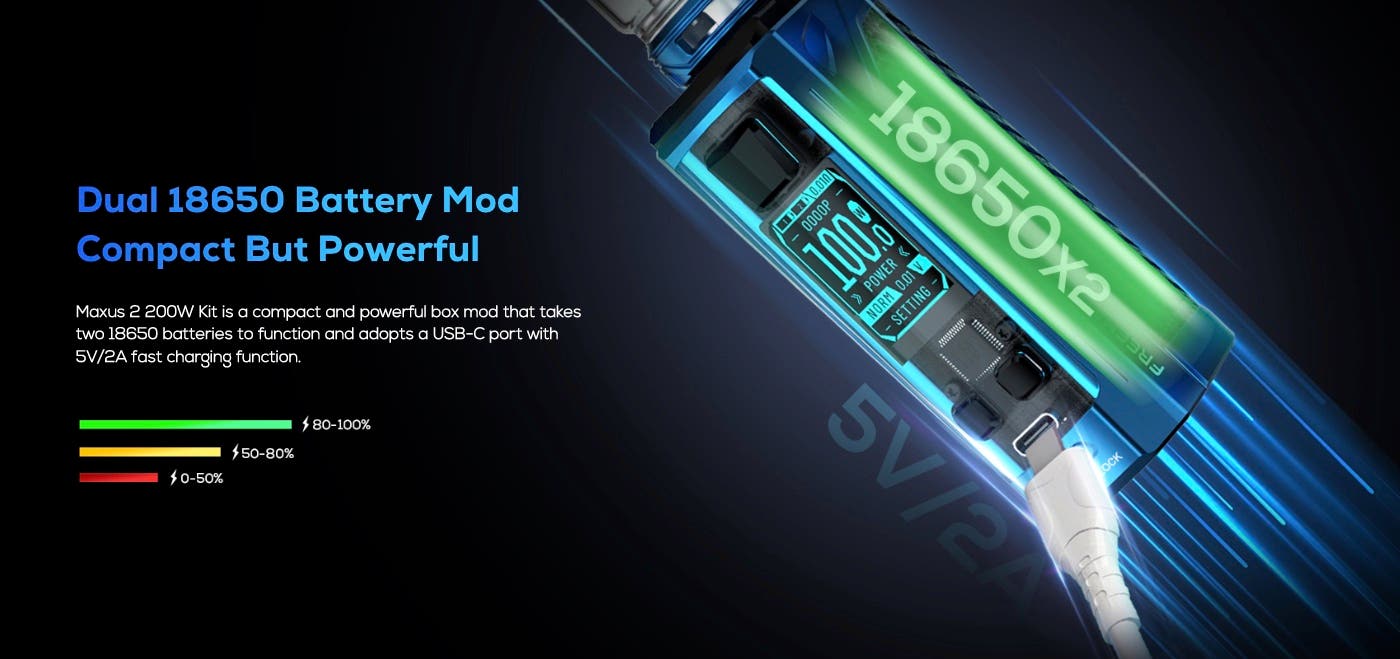 Modes and features
The Maxus 2 200w kit features a large 1.06-inch TFT screen with the choice of 5 different themes and colours, along with a safety inspired sliding lock/unlock switch, to prevent accidental use.
With five different output modes, the choice is beyond your imagination, including Sport, which boosts the initial hit you receive at your selected wattage, along with ECO mode, designed to extend your battery life.

Freemax M Pro 3 Tank
The Maxus 2 200W Kit includes the new M Pro 3 Tank, the latest addition to the M Pro series of DTL vaping tanks. The tank features a top-filling child-resistant mechanism and is compatible with both the 904L M Mesh Pro coils, and original Mesh Pro coils, giving up to 12 different coil options.
Key features and highlights
FM Coiltech5.0 Double-D Mesh coil technology
Child resistant ISO 8317 certified
Top-fill sliding mechanism design
Detachable structure for easy cleaning
Up to 12 coil options, including original Mesh Pro and 904L M Mesh coil ranges.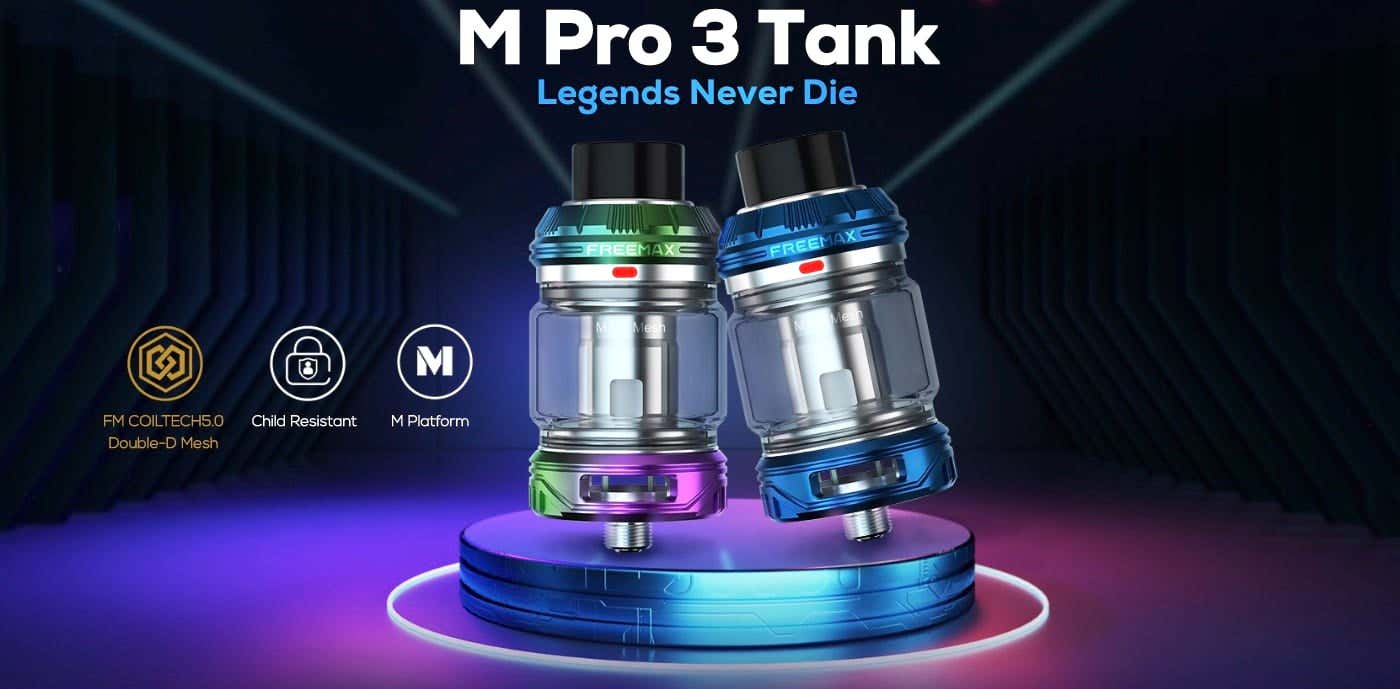 Freemax M Platform
The Freemax M Pro 3 tank utilises the 904L M Mesh coil platform, which boasts six different coil options, ranging from single mesh coil builds, through to quintuple, all with varying maximum power outputs.
M1-D Mesh 0.15Ω - 50-80w (Best 70w) FM CoilTech5.0 Double-D Mesh
M1 Mesh 904L 0.15Ω - 40-70w (Best 65w) FM CoilTech4.0
M2 Mesh 904L 0.2Ω - 60-90w (Best 80w) FM CoilTech4.0
M3 Mesh 904L 0.15Ω - 80-110w (Best 100w) FM CoilTech4.0
M4 Mesh 904L 0.15Ω - 70-110w (Best 95w) FM CoilTech4.0
M5 Mixed 904L & Kanthal Mesh 0.15Ω - 80-100w (Best 90w) FM CoilTech4.0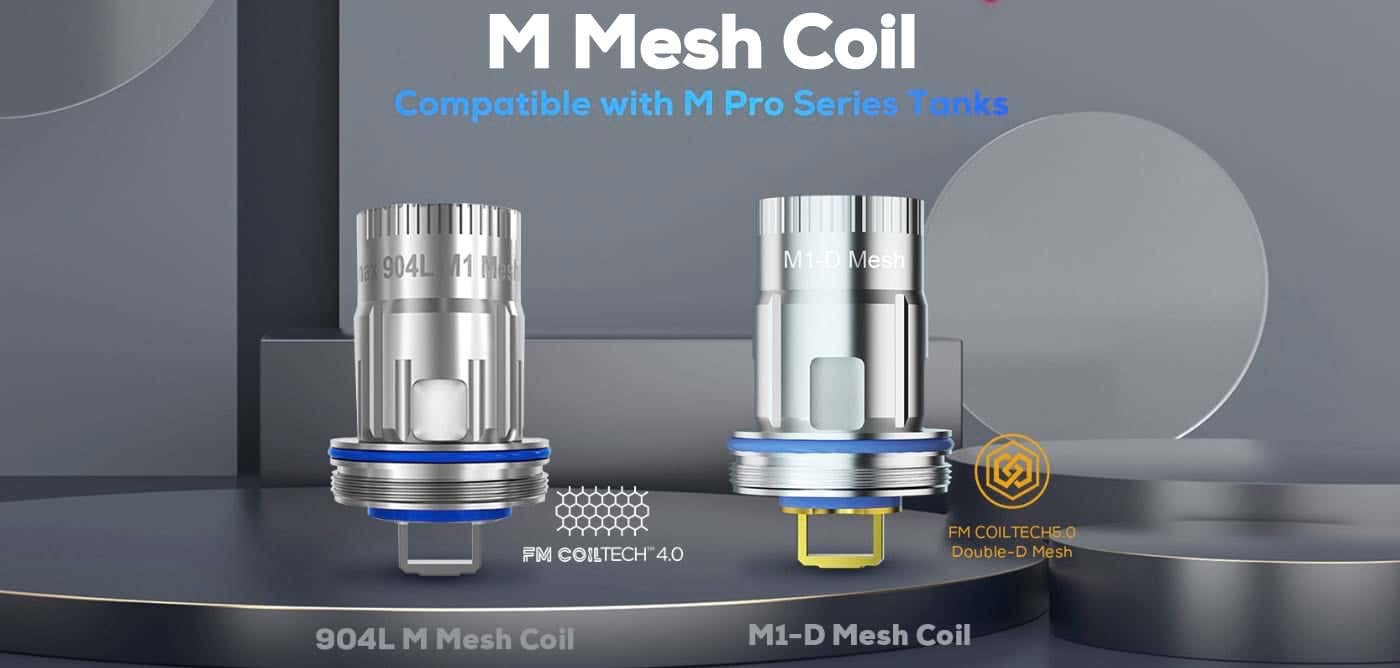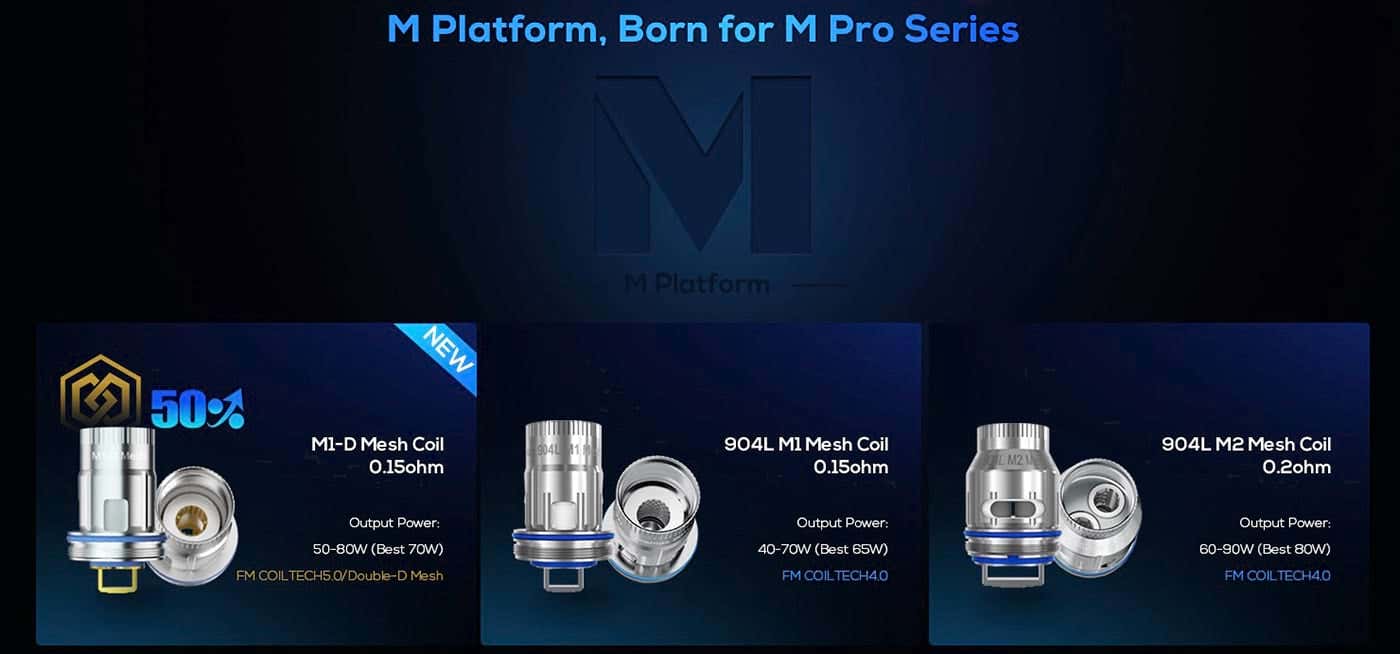 Specifications
Power Range: 5w-200w
Input Voltage: 6.6-8.4v
Batteries: 2 x 18650
Tank Size: Size: φ28 x 58.85 mm
510 Thread / 810 Drip-tip
Weights - Mod: 143g / Tank: 72.2g
Size: 89.5 (h) x 31.0 (w) x 51.9mm (d)
Resistance Range: 0.1-3.0Ω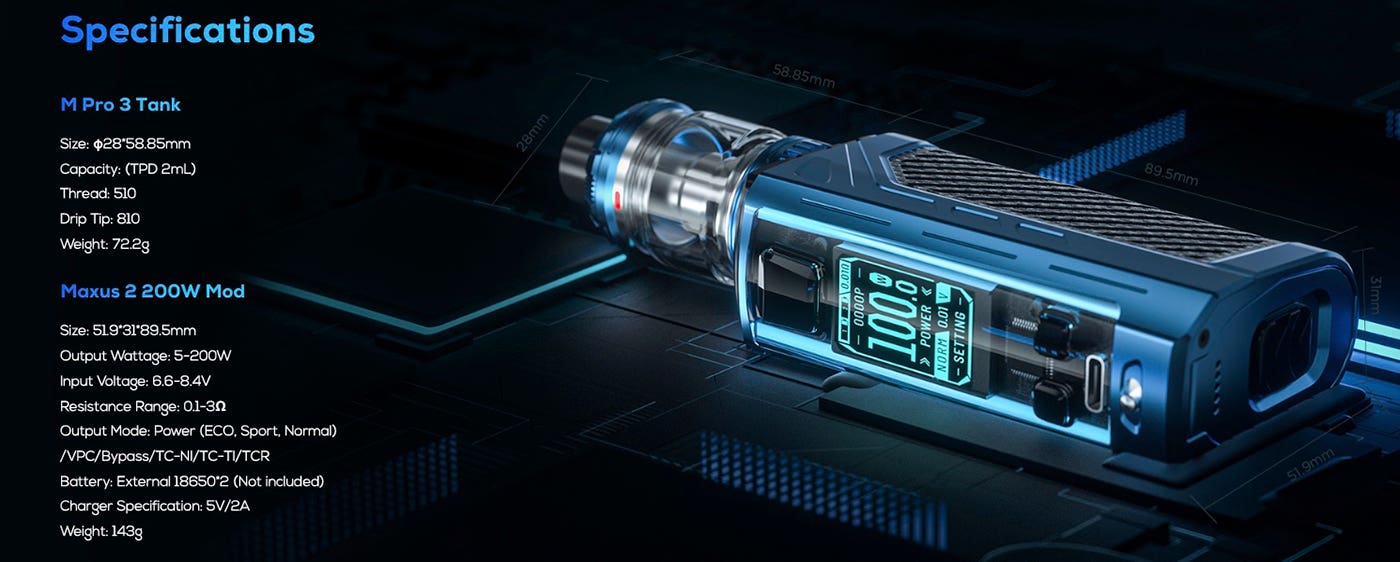 Kit Includes:
Maxus 2 200w Mod (batteries sold separately)
M Pro 3 Tank (2 ml capacity)
1 x M1-D 0.15Ω Mesh coil (pre-installed)
1 x 904L M2 0.2Ω Mesh coil
Type-C USB charging cable
Spare Glass / Silicone o-rings
User Manual / Warranty Card / Warning Card

We found other products you might like!
Customer Reviews