All Bar Salts E-Liquids
Items 1-16 of 27
Page
You're currently reading page

1
Items 1-16 of 27
Page
You're currently reading page

1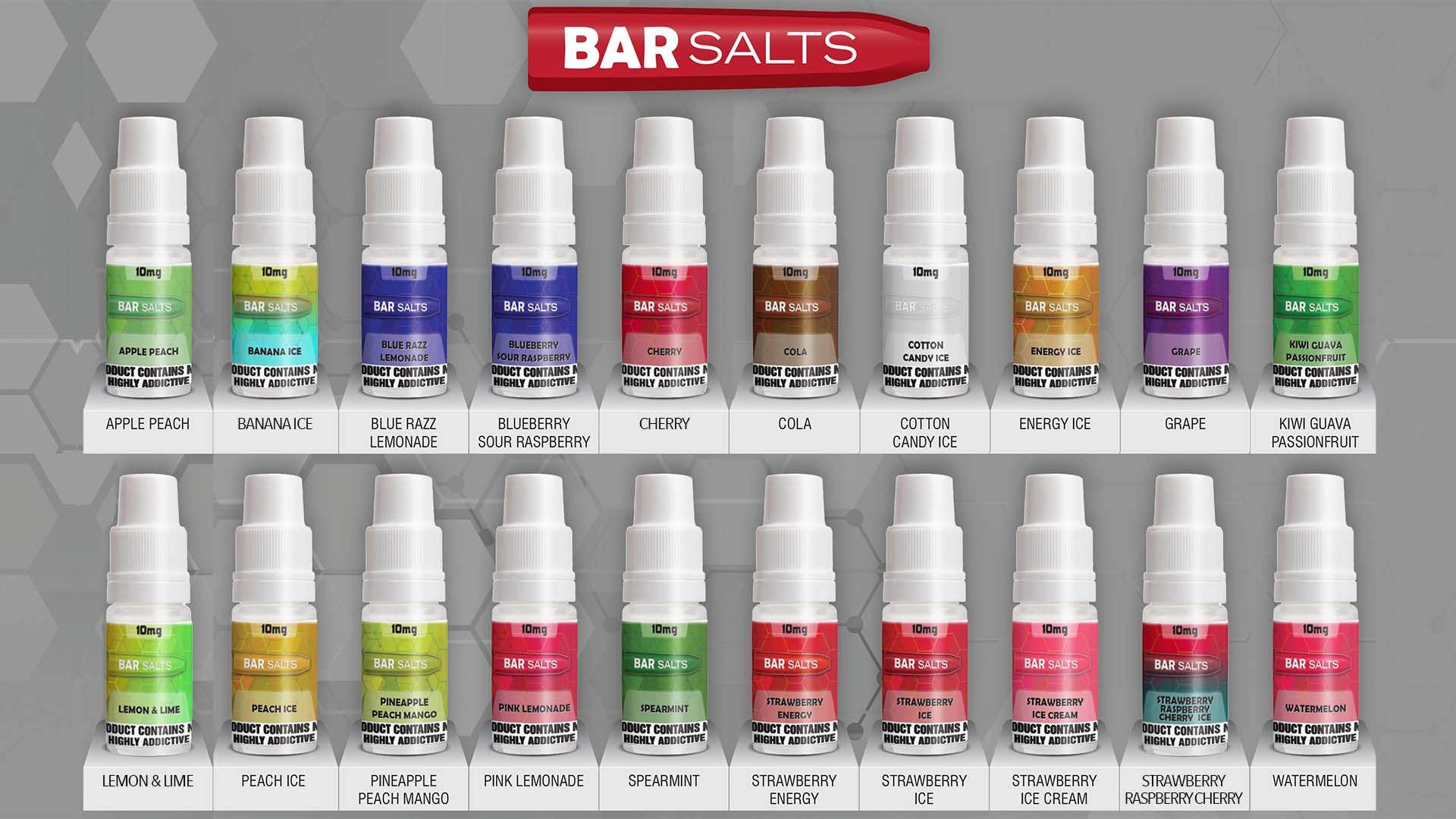 The Bar Salts range of e-liquids are produced in the UK by Viking E-Liquids, dedicated to providing perfect replication of those ever-popular disposable vape flavours.
Bar Salts nic salt range of flavoured e-liquids offer 24 flavours, supplied in 10 mg and 20 mg nicotine salt, and supplied in 10 ml bottles.
Available in a 50/50 VG/PG, Bar Salts Nic Salts are best suited to Vape Starter Kits (Mouth to Lung) and Pod Vape Kits.
You can read our guide on vaping styles explained to learn about the differences between mouth to lung vaping and direct to lung vaping.