SKE CRYSTAL PLUS PREFILLED POD VAPE KIT
The SKE Crystal Plus Prefilled Pod Vape Kit is a closed pod vaping system with a built-in rechargeable 400 mAh battery and a choice of up to 15 different flavoured prefilled pods.
Included with the kit is your choice of one of five different coloured SKE Crystal Plus 400 mAh batteries, a pack of two prefilled 20 mg nicotine strength e-liquid pods in your choice of flavour and a Type-C USB charging lead to recharge the device.
SKE have built up a huge audience and reputation following the release of their SKE Crystal Bar disposable vape kit. Since this, SKE has released their handy, pocket-sized rechargeable version with replacement prefilled nicotine salt pods for a smoother throat hit and satisfying mouth-to-lung experience.
If you are looking for additional flavours, SKE Crystal Plus Pods are stocked in packs of two pods. Replacement batteries can also be purchased separately.
Each pod is designed to deliver up to 600 puffs, depending on the length of draws on each use. Lower puff counts will be found if longer draws are taken.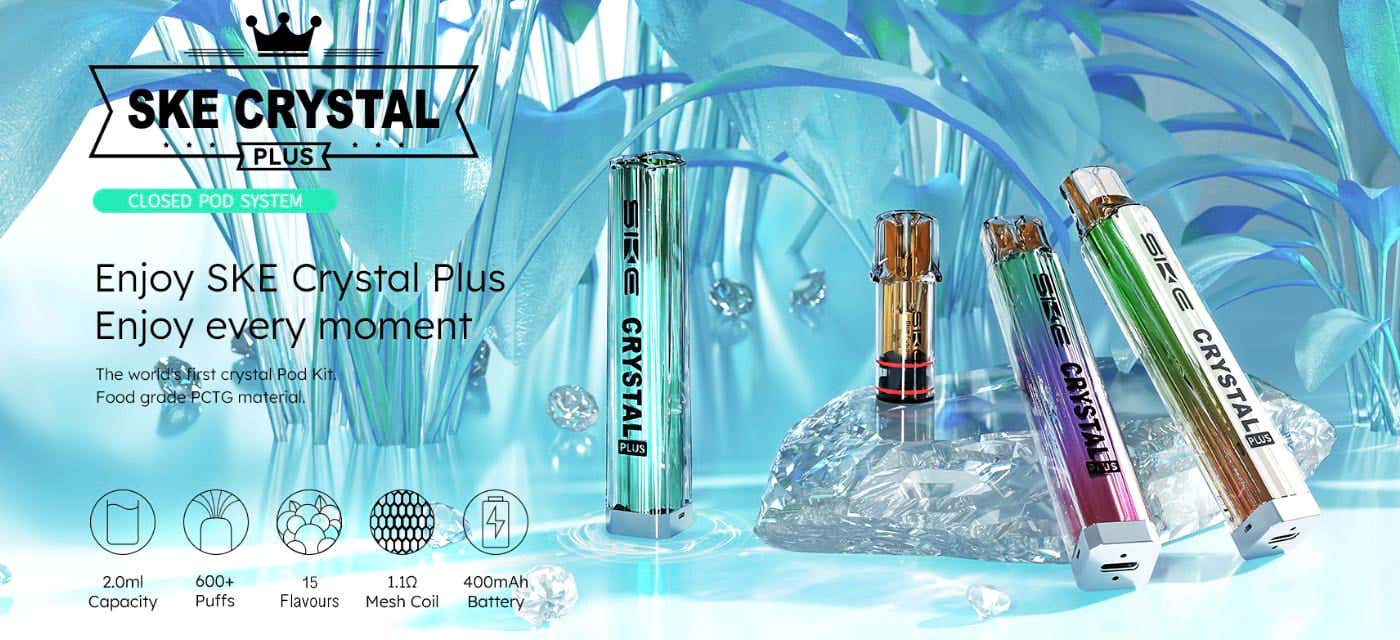 Consistent Power
The SKE Crystal Plus battery device keeps pace with every vaper, consistently keeping the power output the same throughout use, ensuring a steady performance, whenever required.

Choice
The lightweight and durable SKE Crystal Plus battery device is available in 5 different colours, in the crystal design that has become renowned within the disposable vaping industry as a front-runner for quality and appearance.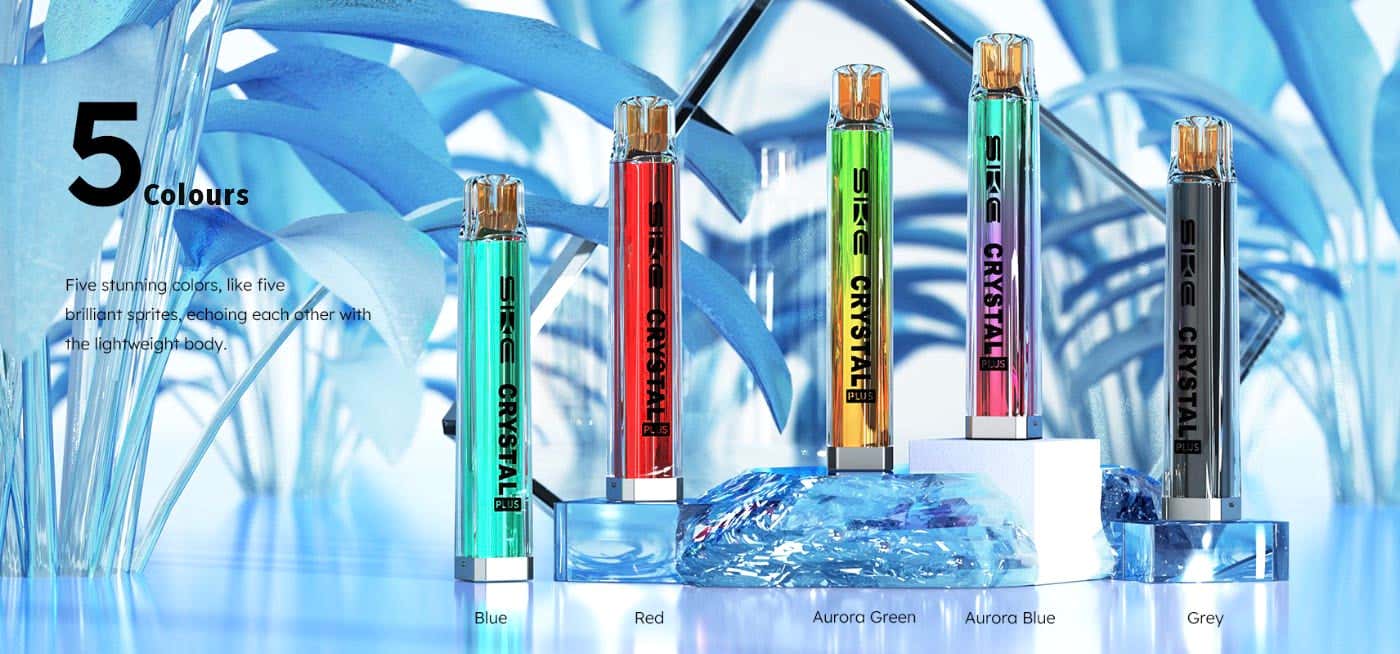 IceFlavours
Prefilled with 2ml of nicotine salt e-liquid, the SKE Crystal Plus prefilled pods are available in 15 different flavours, in 20 mg (2%) nicotine strengths.
Blue Fusion
Blueberry Cherry Blackberry
Blue Razz Lemonade
Blueberry Raspberry
Blueberry Sour Raspberry
Cherry Ice
Cherry Strawberry Raspberry
Cotton Ice
Fire Brew
Kiwi Passion Fruit Guava
Lemon & Lime
Pink Lemonade
Rainbow
Strawberry Burst
Watermelon Ice

Compact
Similar in size to the SKY Crystal Disposable Vape Kit, the Crystal Plus rechargeable battery is just as compact and durable in design.
Manufactured with a metal outer shell, the Crystal Plus provides a soft touch while offering prolonging life span features, comparable to a single-use, throw-away device.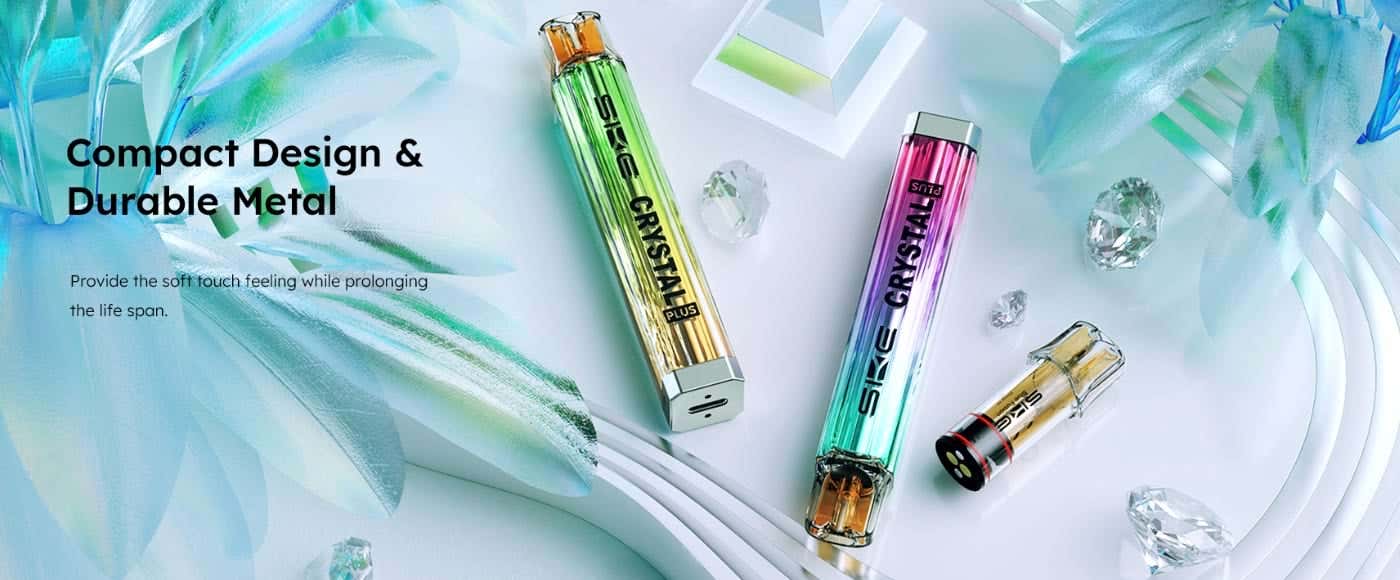 Mesh coil
The common vaping coil is constructed from a single vertical coil head but with a Mesh coil construction, the SKE Crystal Plus pod system delivers fuller flavour from every puff, with higher durability.
Due to the larger and wider scale surface area of a mesh coil build, the e-liquid contained within the prefilled SKE Crystal Plus pod vaporises more efficiently and ensures greater quality of flavour production.

Leak-proof
The SKE Crystal Plus prefilled pods are a closed-pod design packing 2ml of e-liquid with a 1.1Ω resistance coil.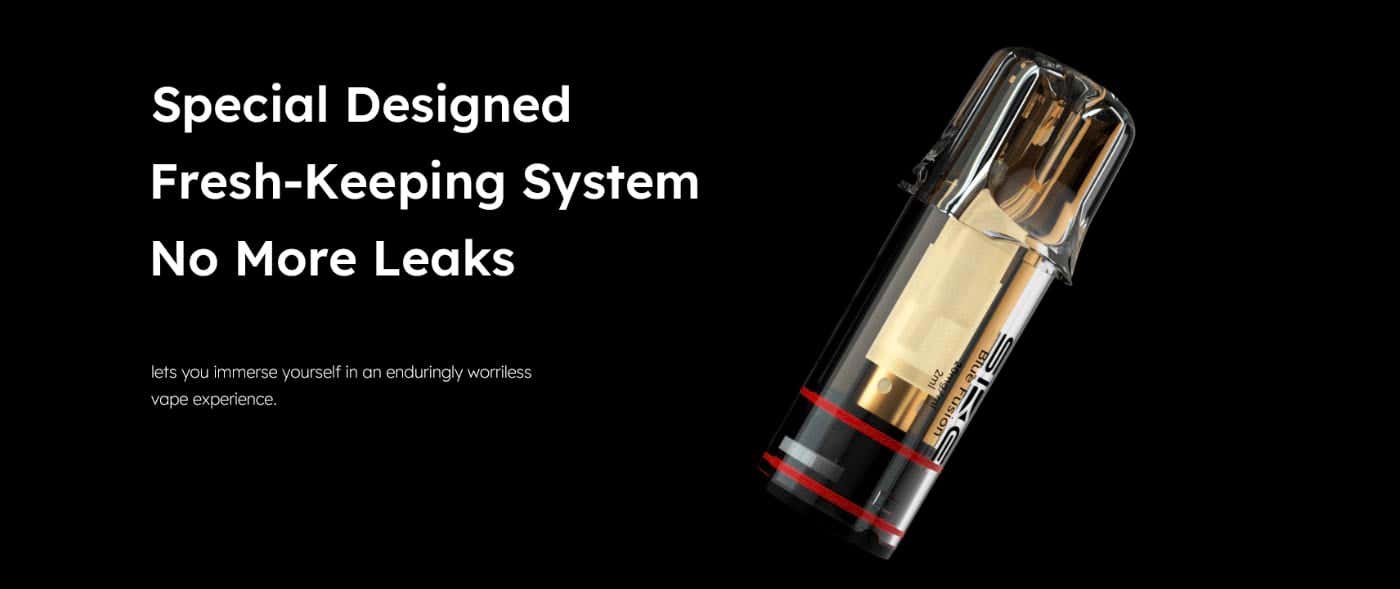 Performance
The SKE Crystal Plus internal 400 mAh battery has a constant voltage output of 3.6 volts and 11 watts of power.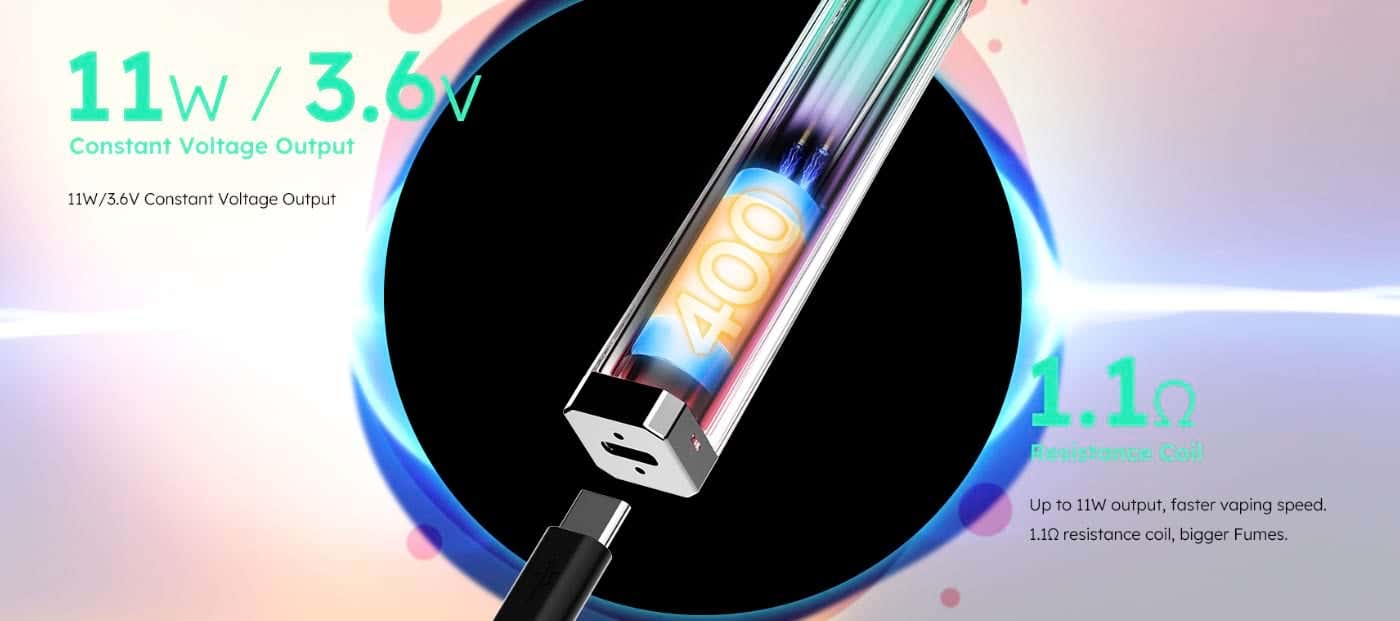 Specifications
Size: 17 x 17 x 133.4 mm
Output power: 3.6v
Resistance: 1.1Ω
Battery capacity: 400 mAh
Charging: Type-C USB
Puffs per pod: Approximately 600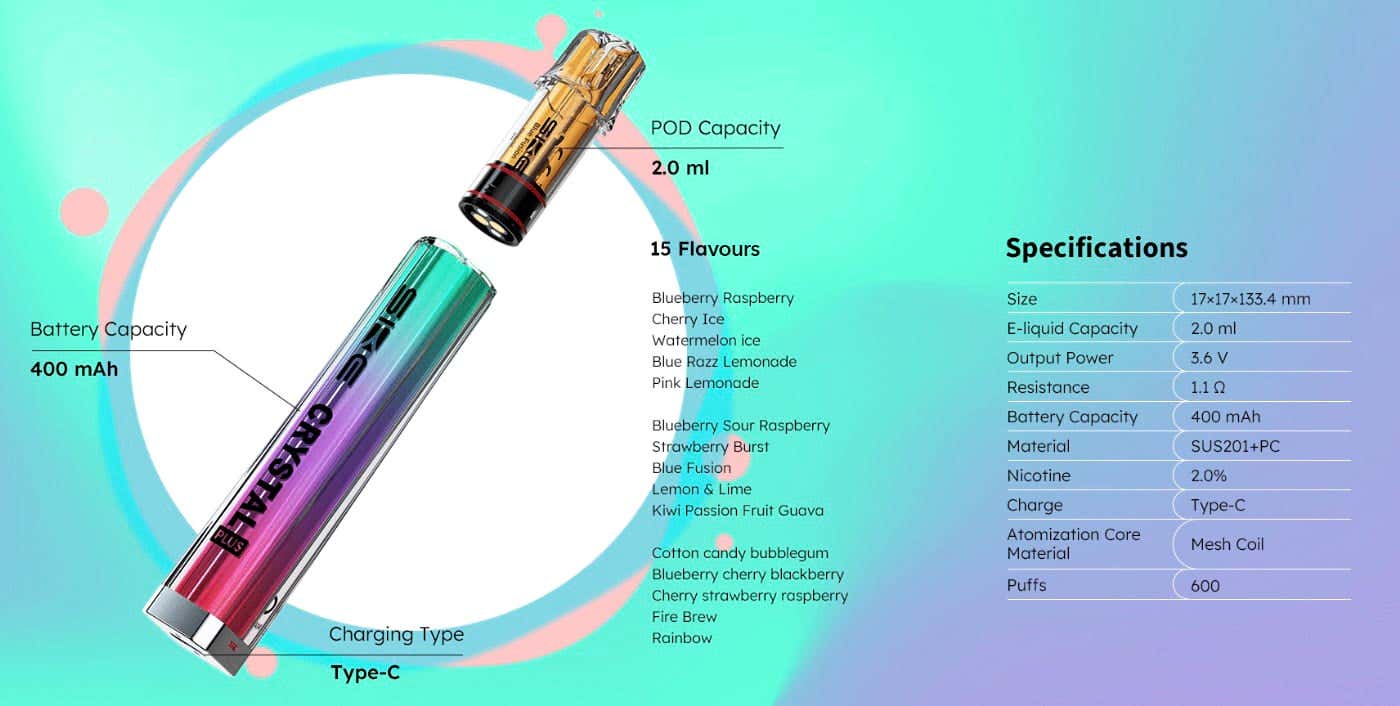 What's included in the kit?
1 x SKE Crystal Plus battery device
1 x Pack of 2 SKE Crystal Plus prefilled pods
1 x Type-C USB charging cable
1 x User manual
We found other products you might like!
Customer Reviews