ELF BAR ELFA PRO PODS
Replacement Prefilled Pods for use in the updated Elf Bar Elfa PRO disposable pod vaping kit. These pods feature Elf Bar's QUAQ fine mesh coil technology for an improved flavour delivery of up to 30 different flavour choices in 20mg nicotine strength.
The Elfa PRO pods are designed with simplicity in mind. To change a pod, push in the base of the pod to activate it ready for use, and wait a short time for the e-liquid to absorb into the coil. Then, continue to enjoy the flavour of your choice.
Elfa Pro pods can also be utilised in the original Elf Bar Elfa Pod Vape Kit.
Sold in packs of 2 (battery not included).
How to Activate Elfa Pro Pods
Remove the silicone plug
Peel off the protective sticker located on the base of the pod
Press the pod base in, to activate
Insert the Elfa Pro pod into the battery device, enjoy vaping!
When the battery is depleted, plug and charge with a type-C USB charging cable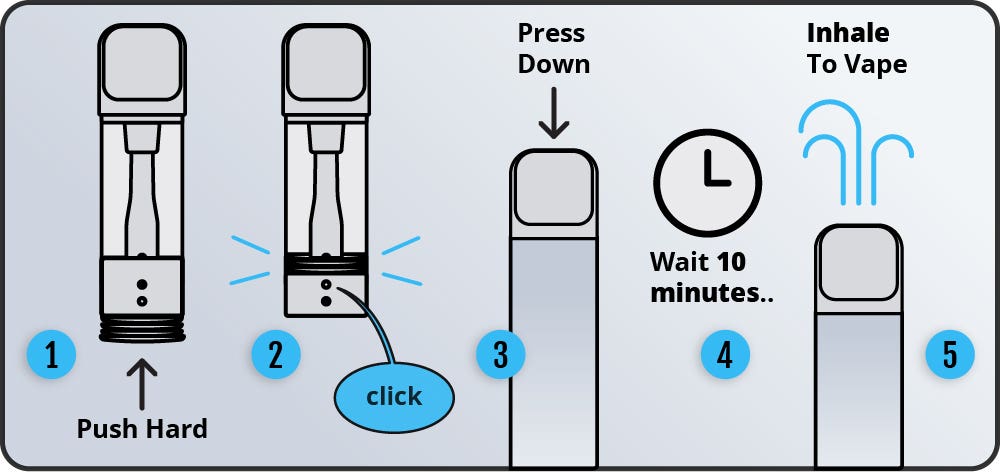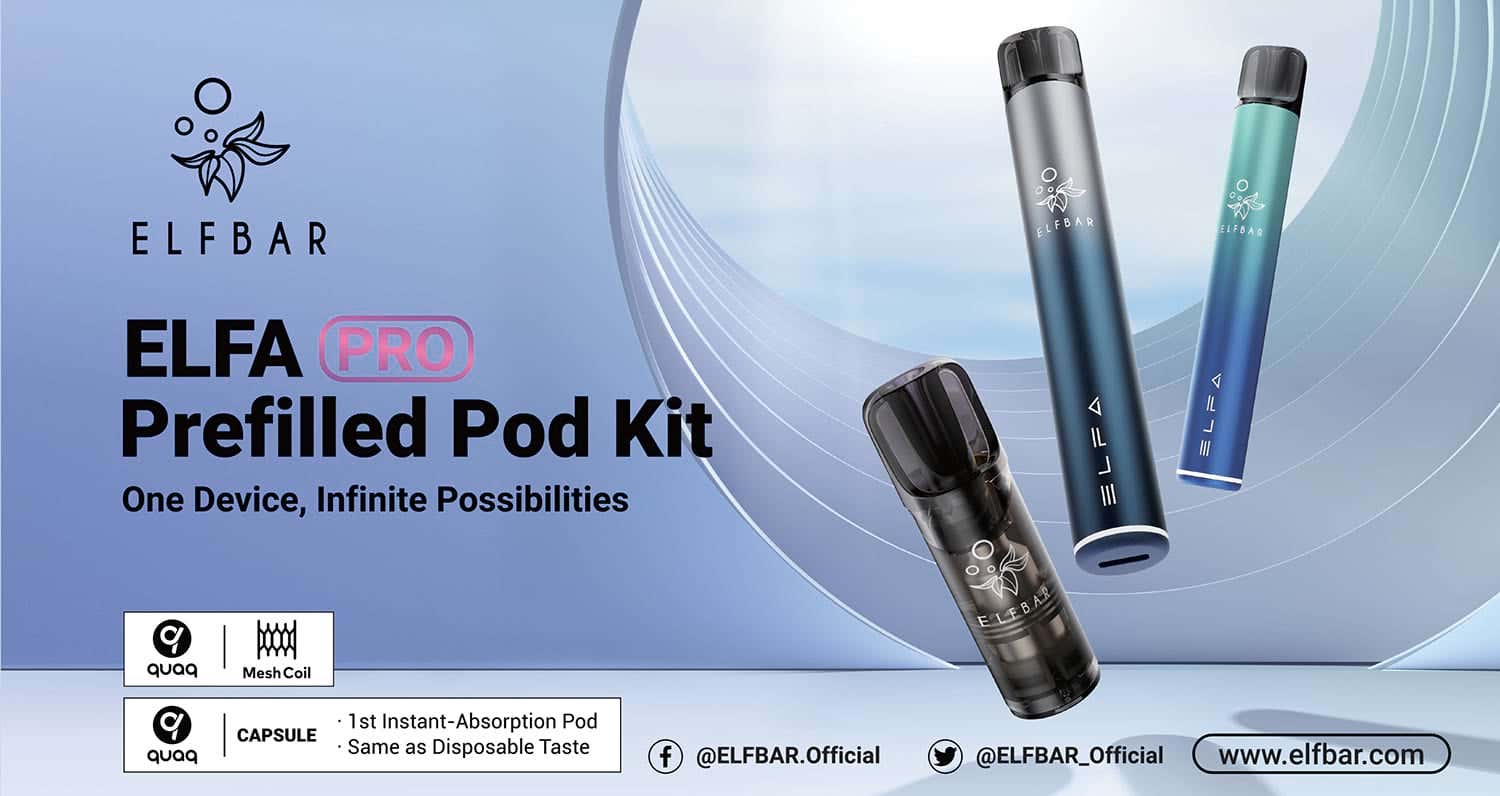 Elfa PRO Flavours
Elf Bar offers an extensive range of Elfa PRO pods in 30 different fruit and menthol-inspired flavoured nic salts with 20mg of nicotine, delivering a satisfyingly smooth throat hit with each puff.
The Elfa PRO pods feature a transparent material enabling you to see your remaining e-liquid and know precisely when your pod needs replacing.
The production of these pre-filled pods ensures a leak and stress-free experience by keeping the coil separate from the e-liquid until you are ready to use the pod. Simply click the base in to break the freshness seal and allow a few moments for the e-liquid to absorb and saturate the coil before use.
20mg (2%)
Apple Peach
Banana
Blue Razz Lemonade
Blueberry
Blueberry BG - Blueberry Bubblegum
Blueberry Cloudd - Blueberry Cotton Candy
Blueberry Snoow - Berry Jam
Blueberry Sour Raspberry
Cherry Cloudd - Cherry Candy
Cherry Cola
Cola
Elfbull - Energy
Kiwi Passion Fruit Guava
Lemon Mint
Mango
Mix Berries
Peach Ice - Juicy Peach
Pear
Pineapple Lemon Qi - Pineapple Lemon Soda
Pink Lemonade
Raspberry Watermelon
Strawberry Grape
Strawberry Kiwi
Strawberry Raspberry
Strawberry Raspberry Cherry Ice
Strawberry Snoow - Strawberry Ice Cream
Tropical Fruit
Watermelon
Watermelon Cherry
Wild Orange
Need help to find a flavour you like from the Elfa PRO selection? The Elf Bar Elfa PRO pod vaping device is also compatible with the original Elf Bar Elfa prefilled pod selection of 30 flavours.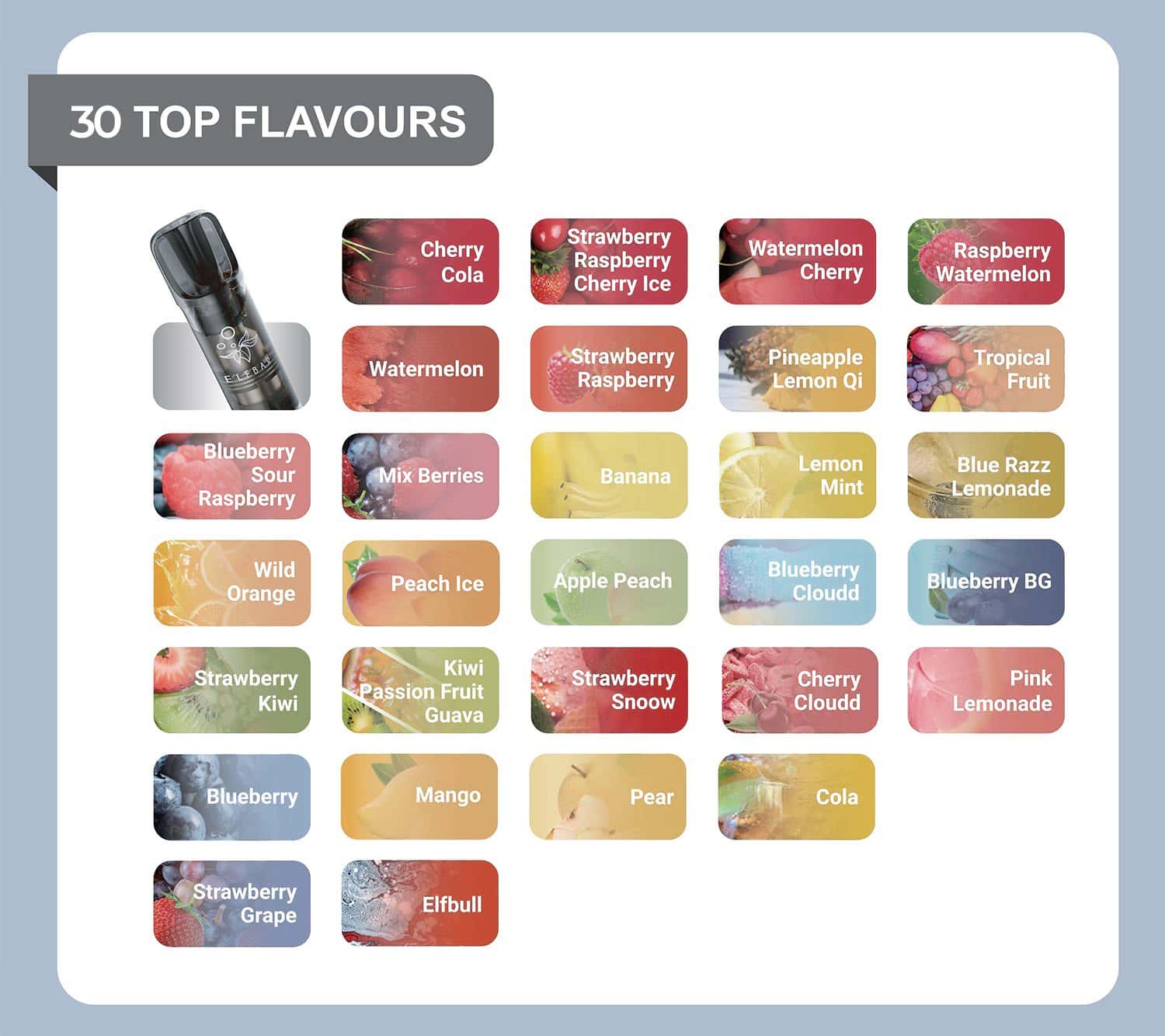 Features
2 ml of prefilled e-liquid
20 mg strength nicotine salt
QUAQ Mesh coil technology
Two pods per pack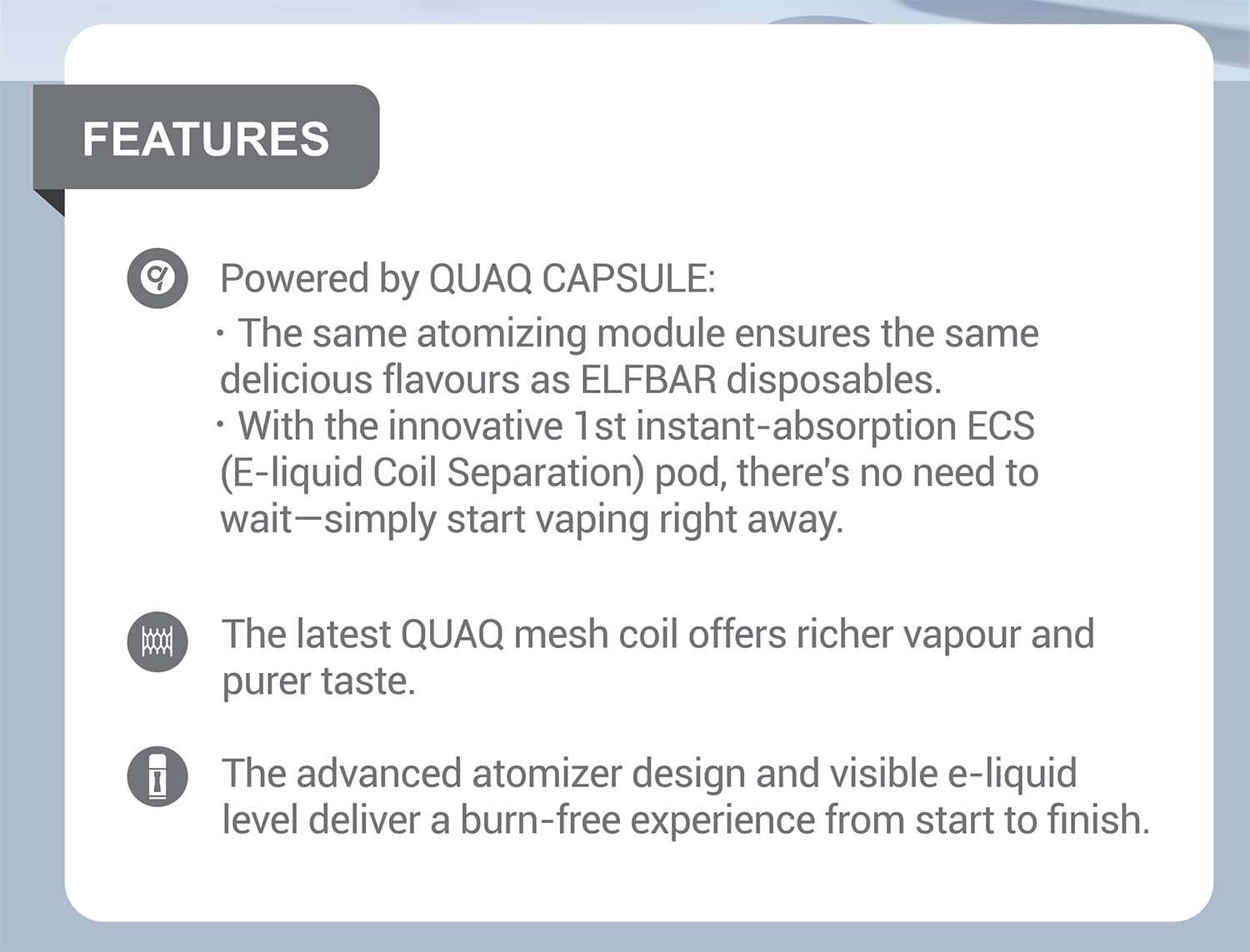 Parameters
Elfa PRO Battery
Size: ⌀16 x 90 mm
Puffs: Up to 600
Charging type: Type-C USB
Elfa PRO Pods
Size: ⌀16 x 53.2 mm
Capacity: 2 mm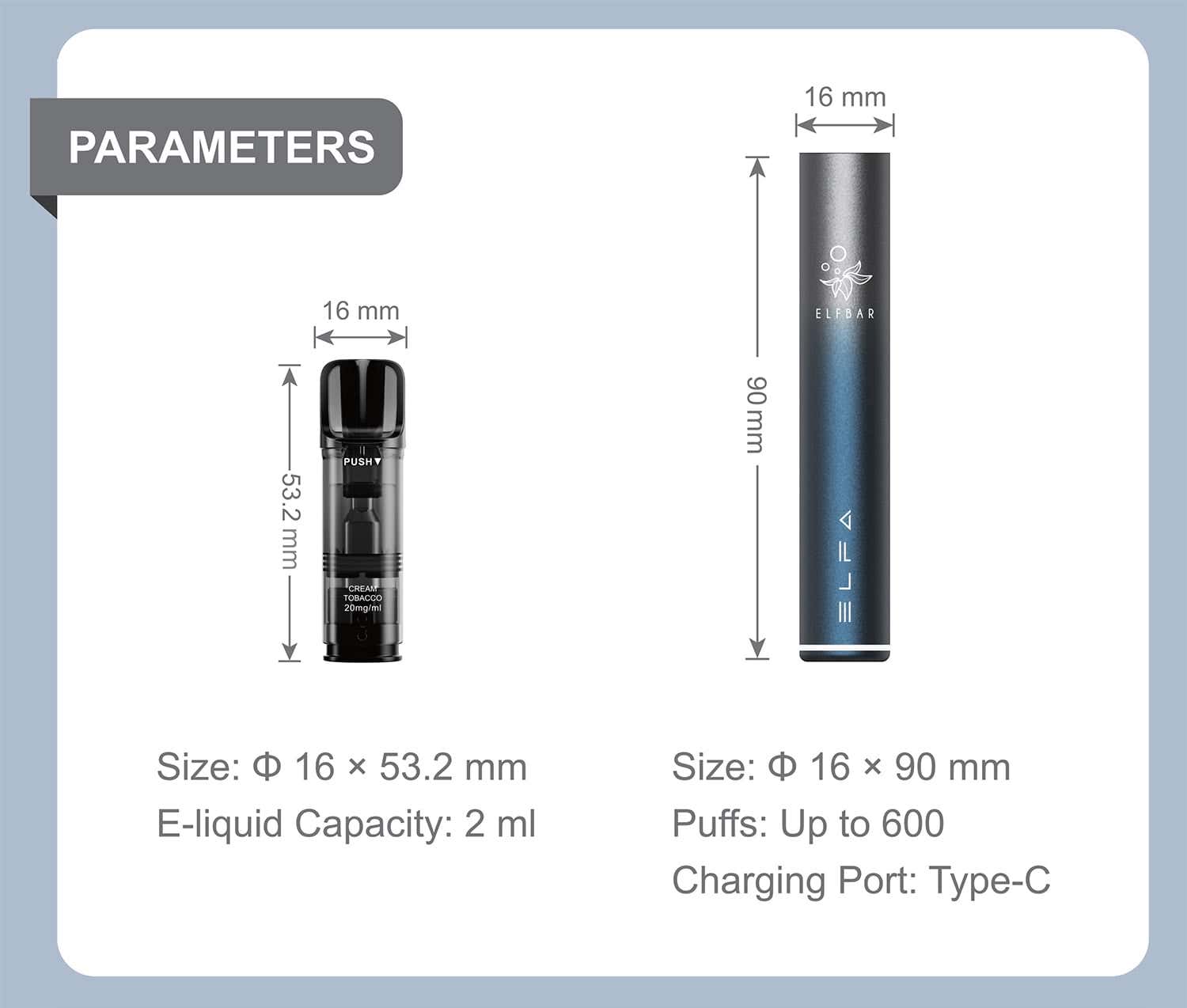 What's included?
The Elf Bar Elfa PRO pods are supplied in packs of two of the same selected flavour.
Useful Reading
Check out our guide on nicotine salts vs freebase nicotine to learn about the difference between the nicotine types and how that affects your vaping experience.
We found other products you might like!
Customer Reviews