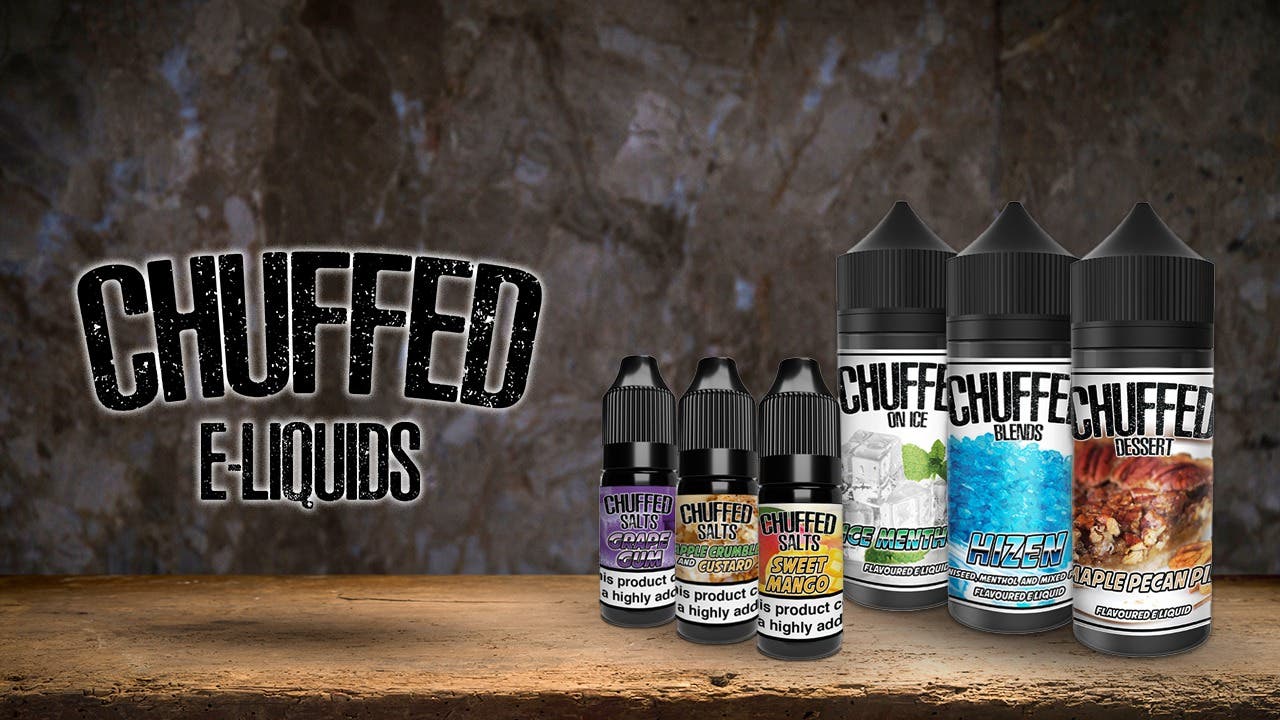 Chuffed Short Fill E-Liquids are an affordable vape liquid brand that supplies budget shortfill ejuices in a large variety of flavours and ranges. Some included ranges are: Blends, Fruits, Menthol, Sweets, Desserts and even more.
Available in a 120ml bottle containing 100ml of eliquid and enough space for two
10ml nicotine shots
to be added for a total nicotine strength of 3mg.