INNOKIN INNOBAR C1 PODS
The Innokin Innobar C1 Prefilled Pods are designed for use in the Innokin Innobar C1 pod starter kit and contain 2 ml of 20 mg (2%) nicotine salt e-liquid, lasting up to 600 puffs.
The Innobar C1 prefilled e-liquid pods are a unique pod vape, equipped with a 1.1Ω Nichrome Mesh coil with an Aquios water-based e-liquid, delivering smooth vapour, faster satisfaction and unmatched flavour.
Sold in packs of 2.


10 Flavours available
Water-based flavours are unlike anything you've vaped before, with enhanced depth and clarity, delivering huge from.
Blueberry Grape
Cherry Lemonade
Iced Cosmic
Jungle Juice
Lemon Tart
Pink Lemonade
Rose Lychee
Sour Berries
Strawberry Watermelon
Tangerine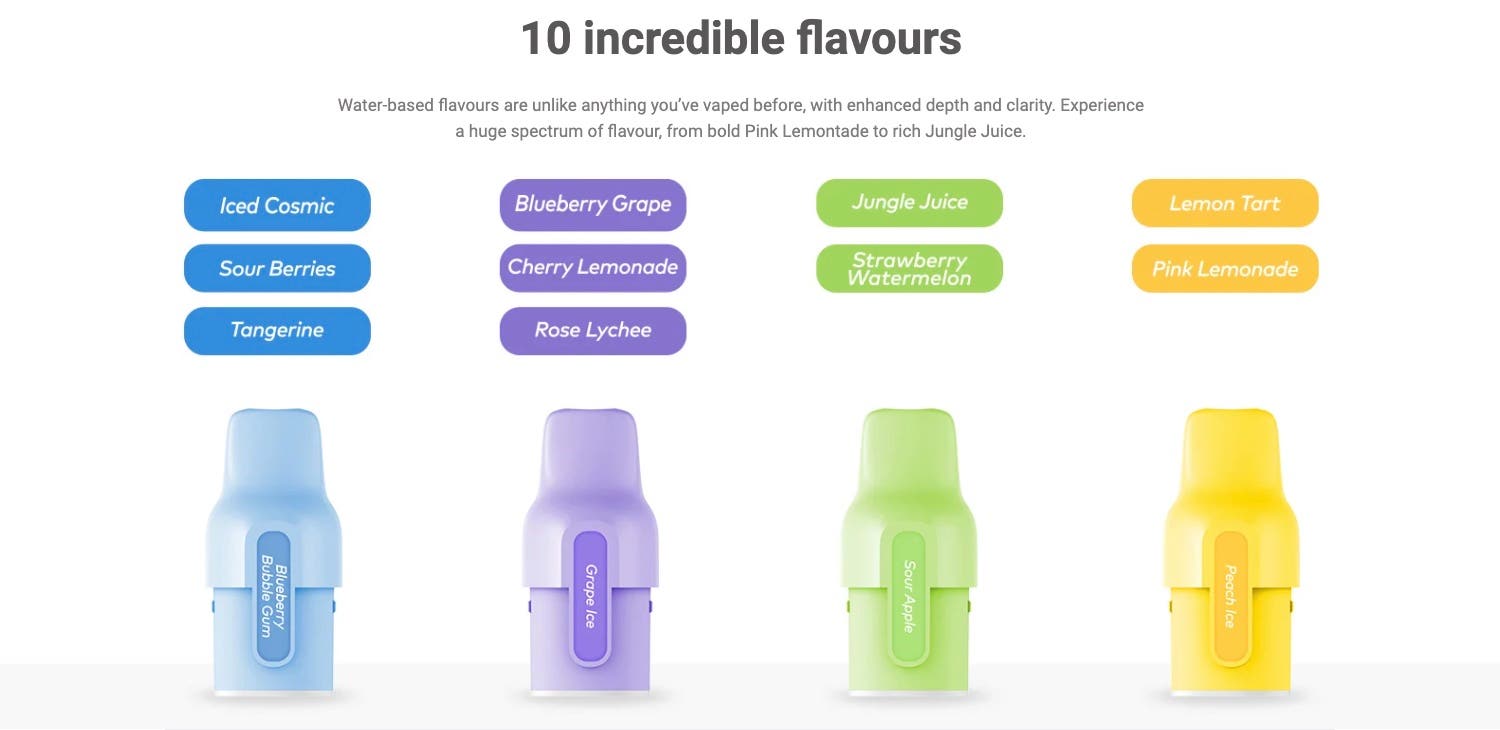 Move on from disposables
The Innobar C1 Pod delivers industry-leading performance and convenience, at a far lower price than disposable vape kits.
When the pod has been depleted, simply replace the pod, without disposing of the battery, which is fully rechargeable through a Type-C charging cable.

Performance
The Innobar C1 prefilled e-liquid pod is equipped with an advanced 1.1Ω nichrome mesh coil, producing incredible flavour and vapour, while optimising battery life and maximising the time between charging the C1 battery device.

Customer Reviews