SKE CRYSTAL PLUS PODS
Replacement pods for use in the SKE Crystal Plus Pod Vape Kit contain 2 ml of 20 mg (2%) nicotine salt e-liquid.
Each vape pod is designed to deliver up to 600 puffs. Puff counts are approximate and depend on the length of draws on each use. Lower puff counts will be seen if longer draws are taken.
Flavours
SKE Crystal Plus pods are prefilled with 2ml of nicotine salt eliquid, and available in 15 different flavours, in 20 mg (2%) nicotine strength.
Blue Fusion
Blueberry Cherry Blackberry
Blue Razz Lemonade
Blueberry Raspberry
Blueberry Sour Raspberry
Cherry Ice
Cherry Strawberry Raspberry
Cotton Candy Bubblegum
Fire Brew
Kiwi Passion Fruit Guava
Lemon & Lime
Pink Lemonade
Rainbow
Strawberry Burst
Watermelon Ice

Leak-proof
The SKE Crystal Plus 1.1Ω resistance vape eliquid pods are a closed-pod system containing 2ml of vape juice and designed to be a leak-proof, hassle-free vaping experience.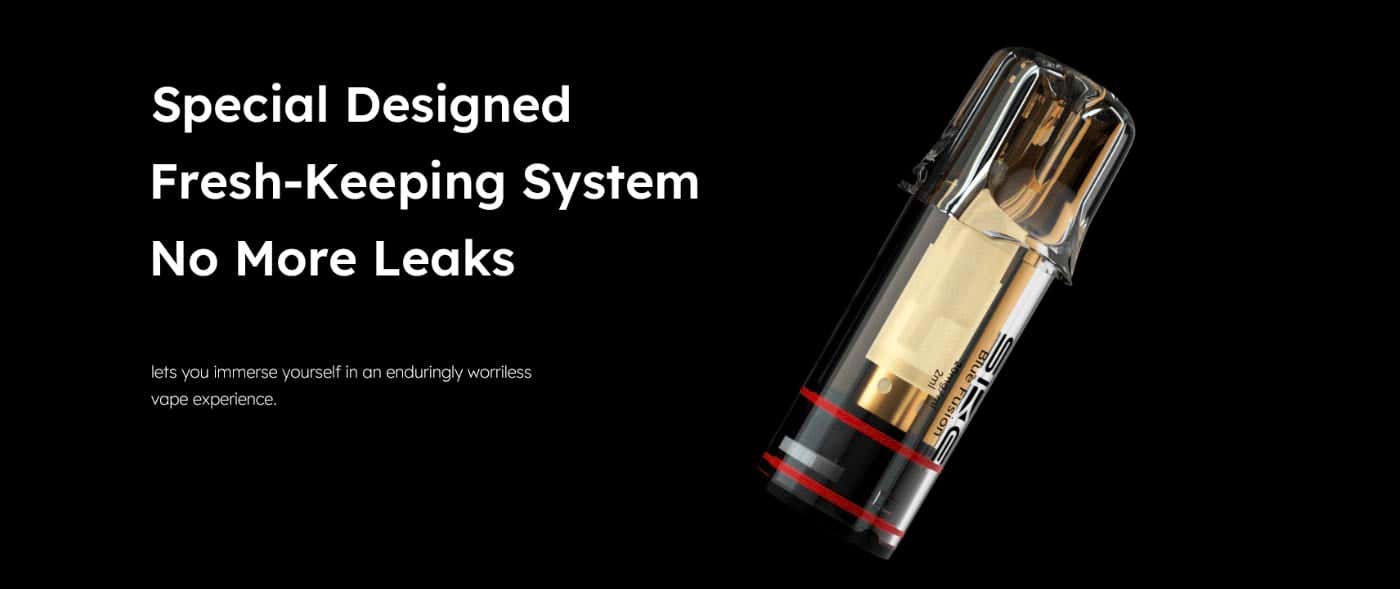 Mesh coil
Featuring a mesh coil design, with larger surface area for eliquid to be vaporised over, the SKE Crystal Plus pod system delivers a fuller flavour from every puff.

We found other products you might like!
Customer Reviews