OXVA XLIM PREFILLED E-LIQUID PODS
Prefilled e-liquid pods containing 2ml of 20 mg of nicotine salt e-liquid. Available in ten delicious flavours.
These pods are compatible with the following Oxva Kits:
Please note: These pods are NOT compatible with the Oxva Xlim C Pod Kit.
Constructed with an in-built 1.2Ω mesh coil, the XLIM pod cartridges offer a convenient alternative to refillable Oxva Xlim V2 or Xlim V3 pods, with superior and satisfying flavour. Each pod provides approximately 200-300 puffs.
Sold in packs of 3.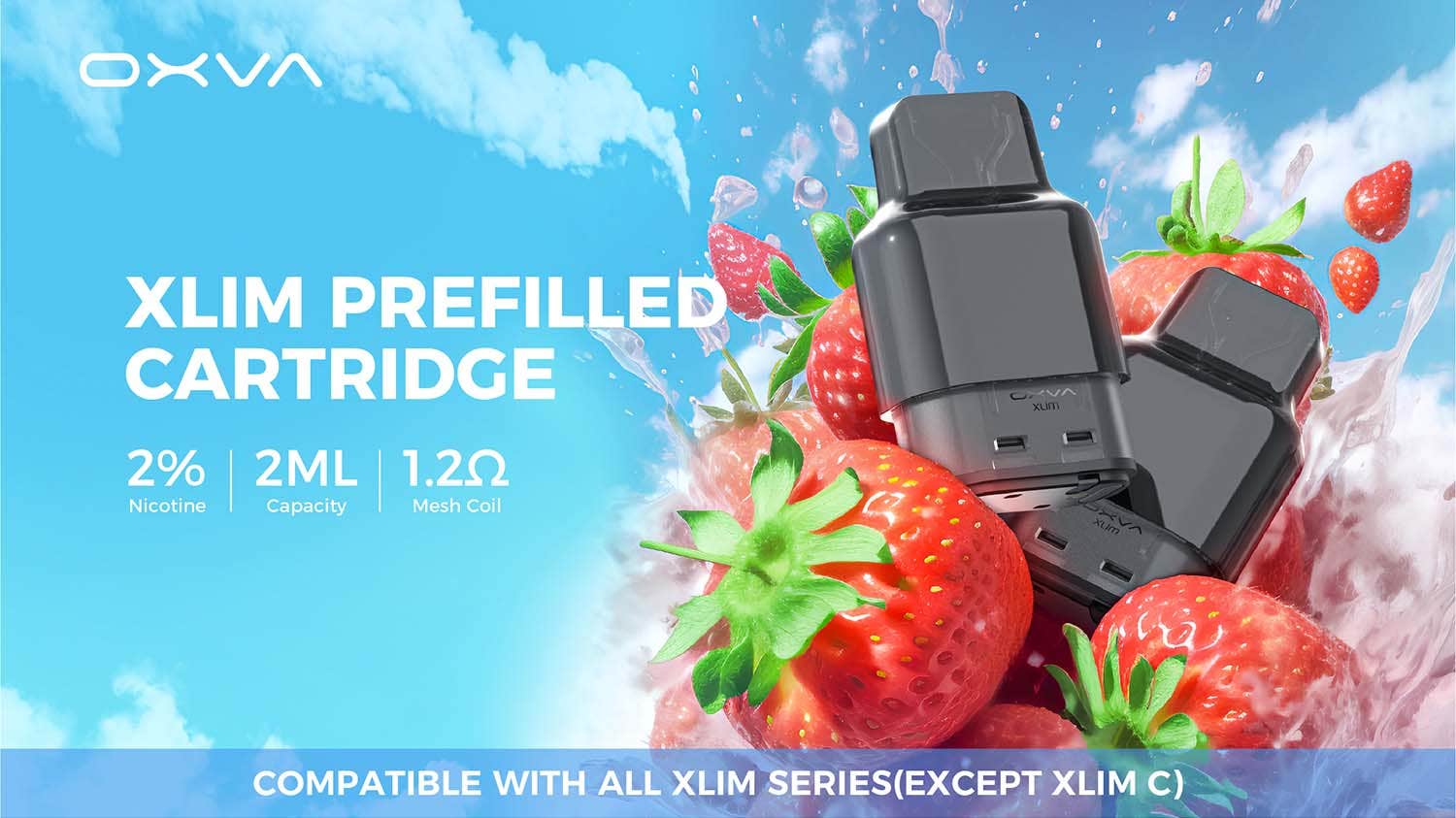 Flavours
Apple Peach
Fizzy Cherry
Kiwi Passion Fruit Guava
Mr Blue
Pineapple Ice
Rose Lemonade
Rainbow Candy
Strawberry Raspberry Cherry
Triple Mango
Watermelon Ice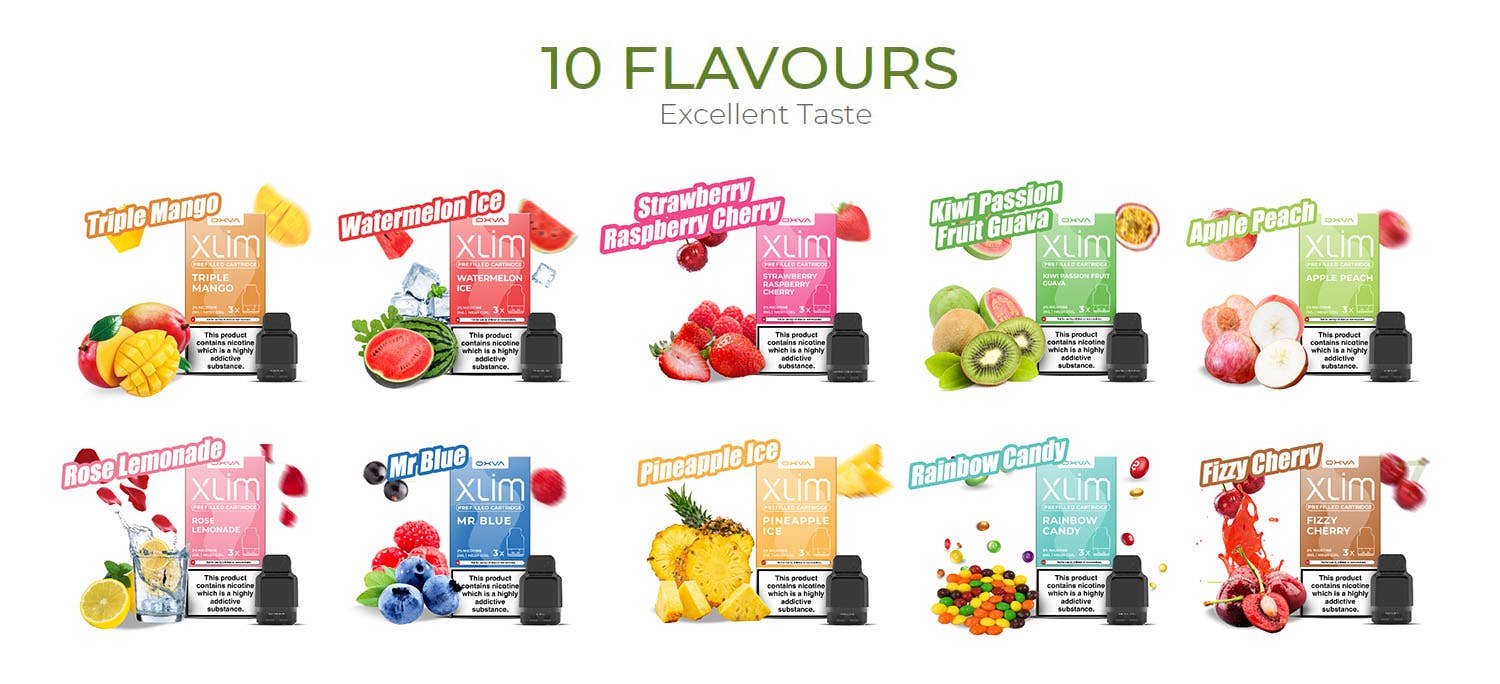 Specifications
Capacity: 2 ml
Nicotine: 20 mg (2%)
Coil resistance: 1.2Ω Mesh
Body material: PCTG
Size: 40 x 24 x 13.7 mm
Weight (per pod): 9g

Are the Oxva Xlim Prefilled E-Liquid Pods right for me?
Disposable pods have their benefits, but they also have their drawbacks. In the interest of balance, we have outlined the pros and cons in our disposables guide to help you make an informed decision.
Useful Reading
Check out our guide on nicotine salts.
Customer Reviews