OXVA XLIM V3 CARTRIDGES
Replacement cartridges for use with the Oxva XLIM pod series devices.
Sold in packs of 3.
Please note: These pods do NOT fit the Oxva XLIM C Pod Kit. This device uses its own Oxva XLIM C replacement pods.
This revised design from Oxva allows the refilling of e-liquid without needing to remove the pod from the device. They are available in three different resistances, accommodating every mouth-to-lung vaper with their desired inhale and tightness of draw.
If you prefer the lower side-filling Xlim pod, we also stock Oxva Xlim V2 pod cartridges.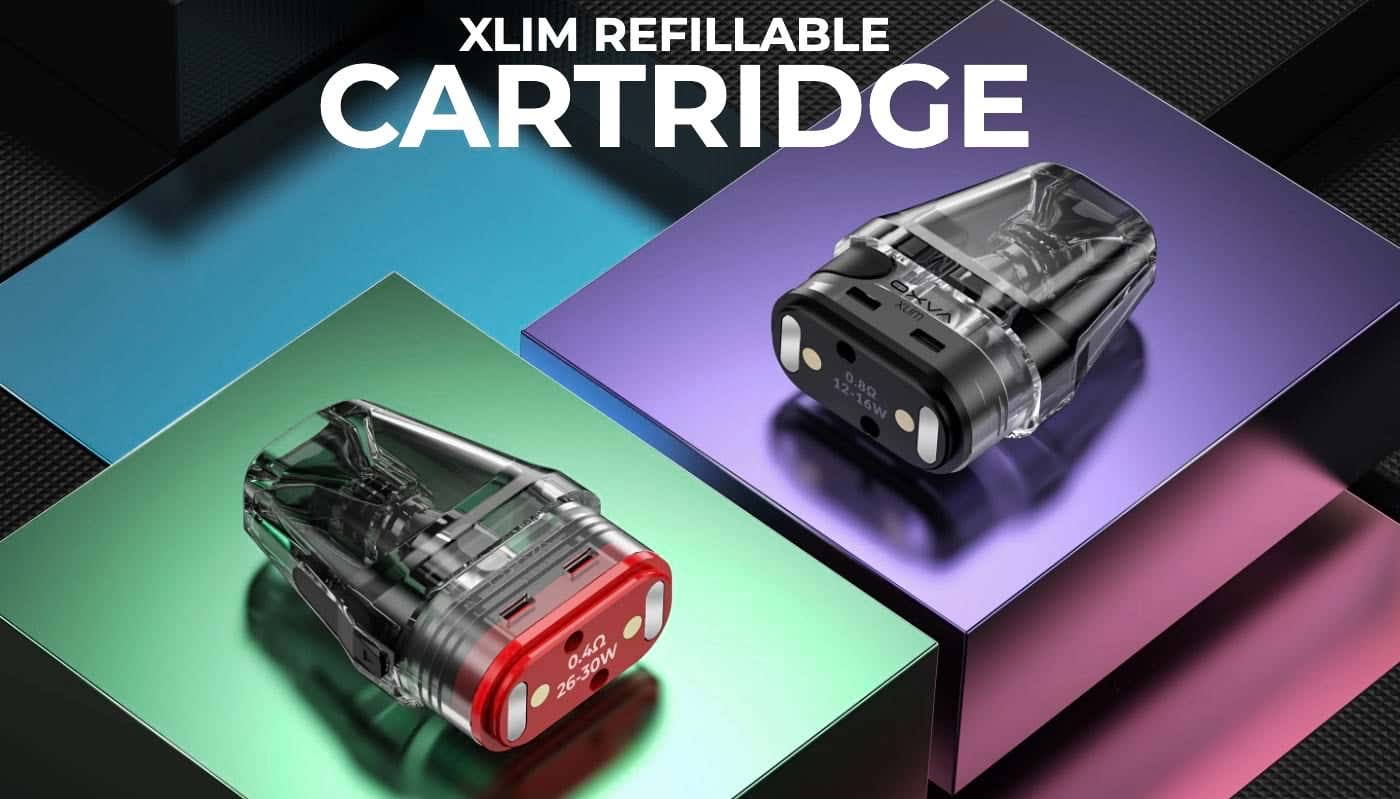 Pod Types
The Oxva Xlim V3 Pods are available in a choice of 4 different resistances of mesh-constructed built-in coils and are perfect for mouth-to-lung vaping with the e-liquid of your choice.
We would always recommend using either Freebase Nicotine or Nic Salt vape juices with the Xlim V3 pods, allowing sufficient time for the liquid to soak into the pod, before use.
Options
0.4Ω - (26-30w) Restricted Direct to Lung vaping, offering a strong free inhaling throat hit
0.6Ω - ( 20-25w) Restricted Direct to Lung vaping, offering a strong throat hit
0.8Ω - (12-18w) Mouth to Lung vaping, offering medium, to strong throat hit
1.2Ω - (10-12w) Mouth to Lung vaping, for a smoother, lesser throat hit

Easy-fill
The V3 pods are designed with top-filling access without the need to remove the pod from the Xlim battery device.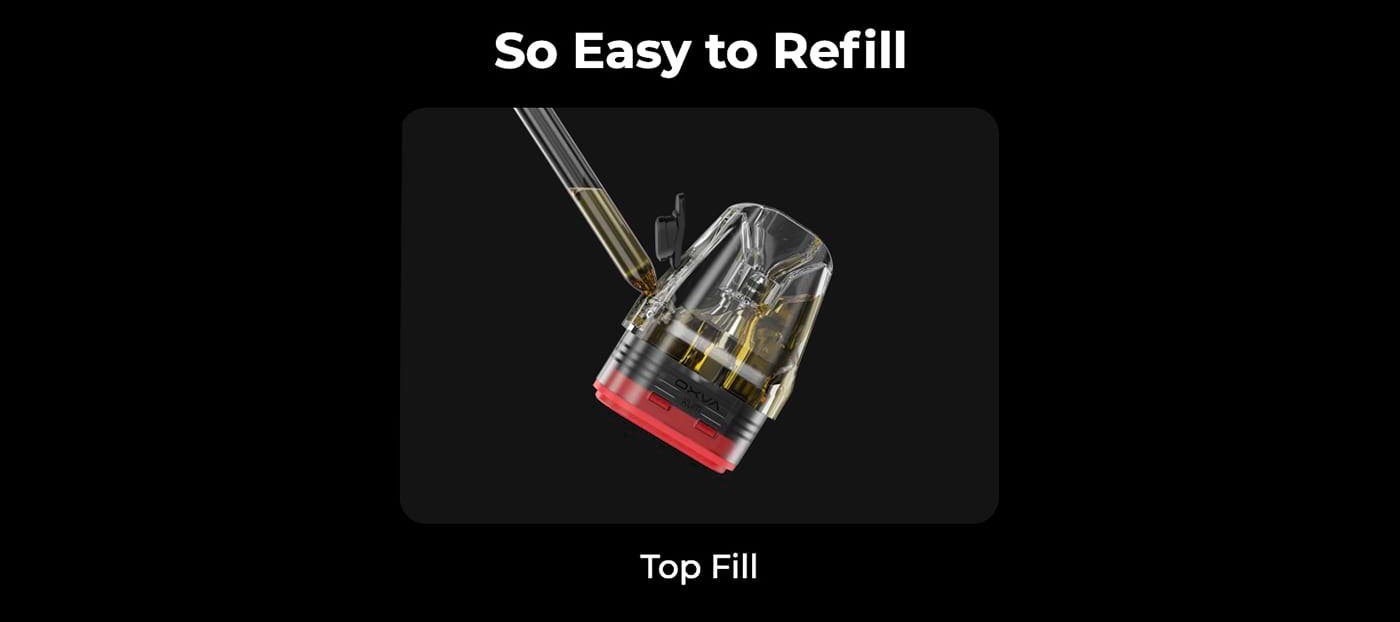 Leak-resistant
The Xlim V3 pods are highly leak-resistant with an anti-leaking design to prevent condensation from forming at the base.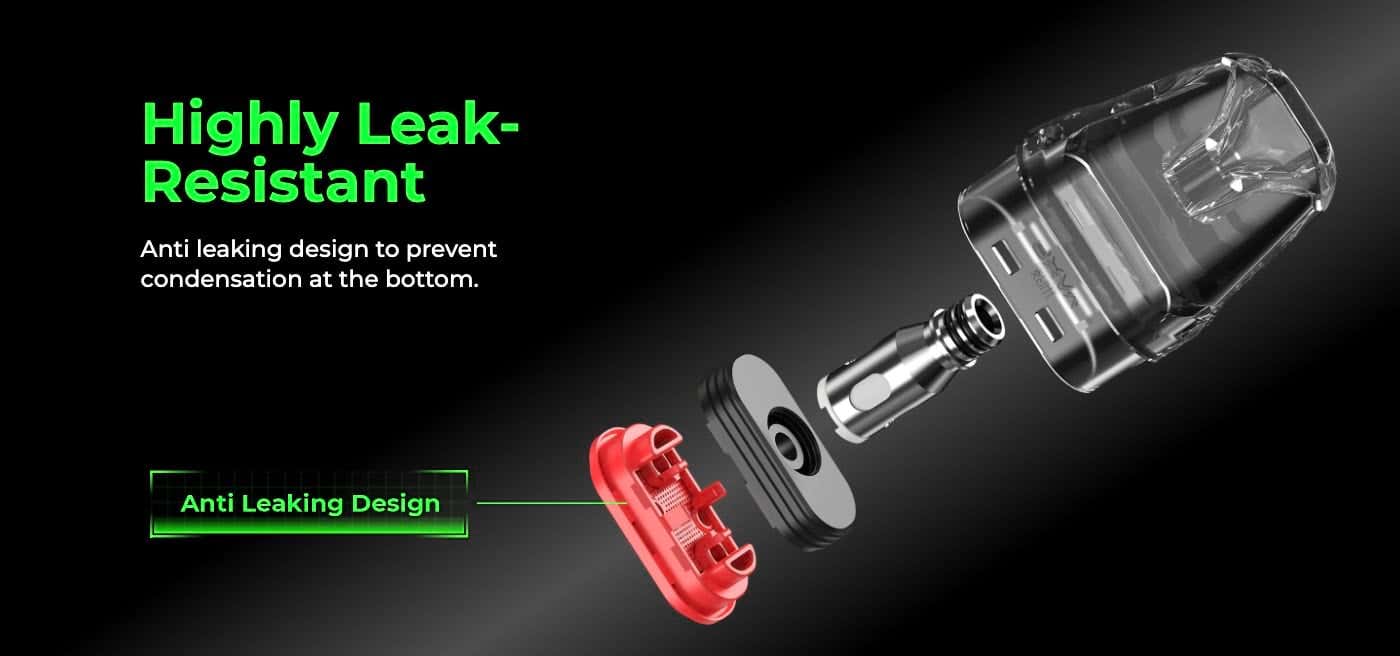 Specifications
Capacity: 2ml
Coil resistance: 0.4Ω, 0.6Ω, 0.8Ω and 1.2Ω
Dimensions: 24.3 x 13.8 x 34.1 mm
Refill: Top-fill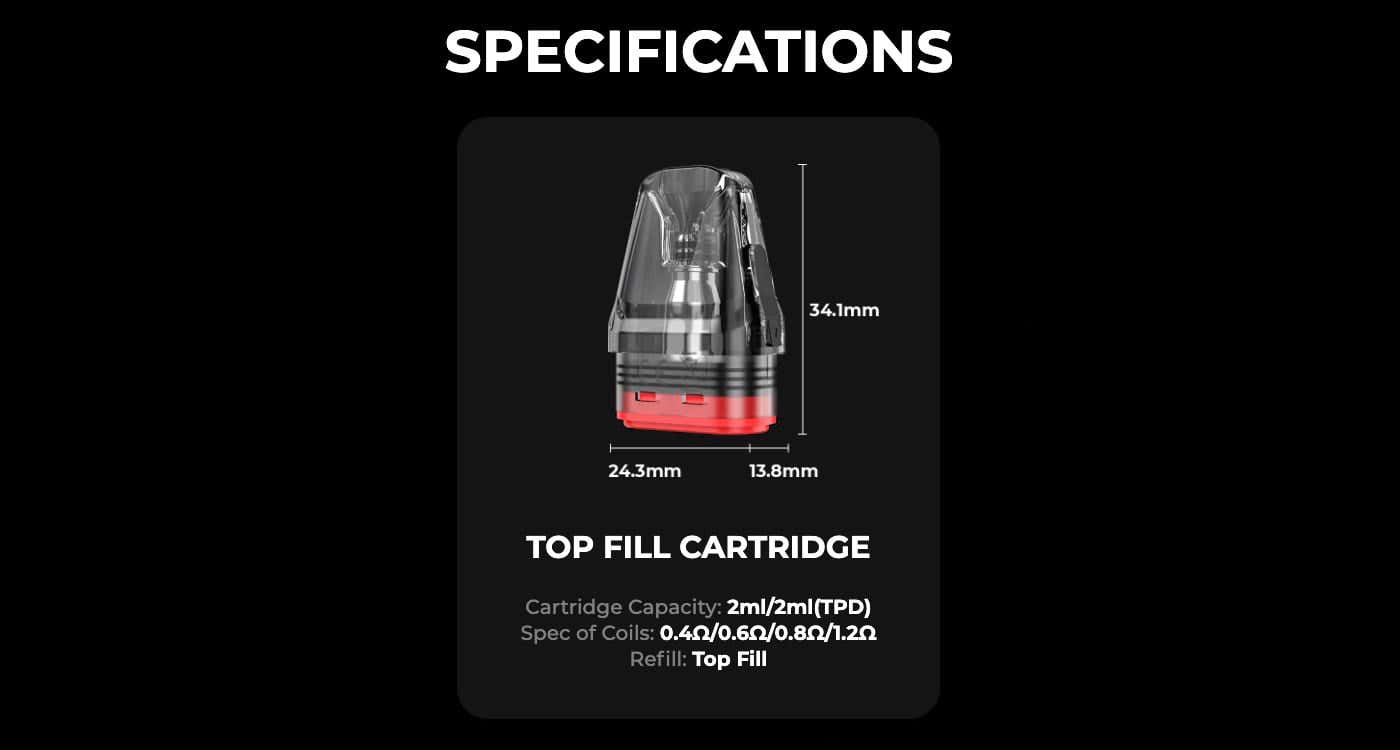 What's included?
Each pack of Oxva Xlim V3 pods contains three single refillable e-liquid pods.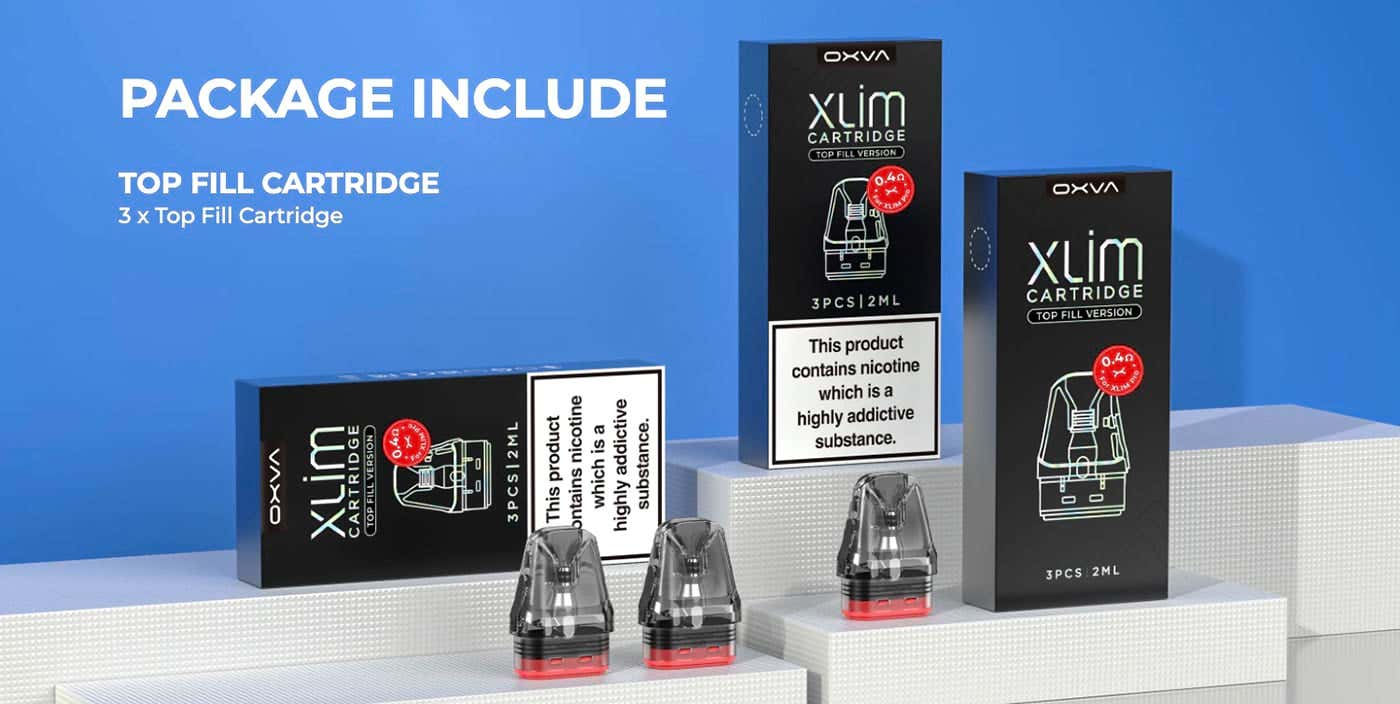 Depending on how many cigarettes you smoke, we recommend the following strength e-liquids with the Oxva Xlim V3 Cartridges.
Not sure what Nic Salts are? See our guide here.
To avoid premature coil failure, be sure to follow our coil priming guide.
Customer Reviews