VAPENGIN VENUS PODS
Replacement prefilled nic-salt e-liquid pods for use in the Vapengin Venus pod kit. These pods feature mesh coil technology with 20 mg nicotine strengths and are available in nineteen flavour choices.
The Venus replacement pods are easily changed by removing the depleted pod by sliding it out of the battery device and replacing it with a new one.
Sold in packs of 2.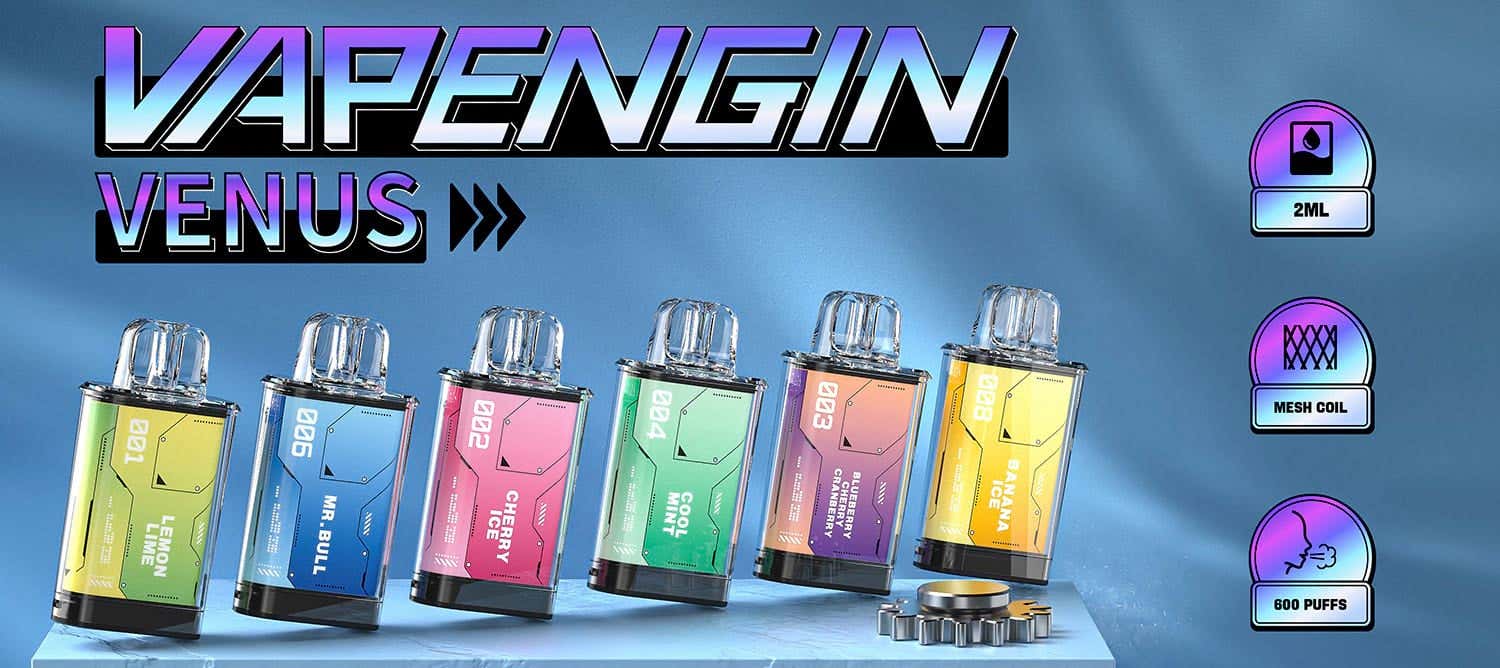 Flavours
20mg (2%)
Choose from nineteen flavours in 20 mg (2%) nicotine strengths, sold in packs of two and included on our 5 for £25 multibuy deal.
Banana Ice
Blueberry Cherry Cranberry
Cherry Cola
Cherry Ice
Cherry Lime Raspberry
Cool Mint
Fizzy Guava
Ice Pop
Lemon Lime
Mr. Bull
Peach Ice
Pineapple Ice
Strawberry Ice
Strawberry Raspberry Cherry
Strawberry Watermelon
Tobacco
Tropical Rainbow Sky
VMT Bull
Watermelon Ice
The pod can only be installed one way due to the shape to avoid any issues when replacing your pod.




Features
2 ml of prefilled e-liquid
20 mg strength nicotine salt
Mesh coil technology
Two pods per pack
What's included?
The Vapengin Venus prefilled pods are supplied in packs of two of the same selected flavour.
Useful Reading
Check out our guide on nicotine salts vs freebase nicotine to learn about the difference between the nicotine types and how that affects your vaping experience.
We found other products you might like!
Customer Reviews