MESH PRO / M2 PRO COILS
Coils for use in the FreeMax Mesh Pro, Fireluke, Fireluke Pro, M Pro 2 and M Pro 3 tanks.

Please note: These coils are not compatible with the FreeMax Fireluke Mesh, M, 2 & 3 series tanks. Freemax 904L M-Series coils are also compatible with these tanks.
Sold in packs of 3.
Coil Types
Mesh Pro coils are suitable for direct-to-lung vaping, using High VG 70+ (DTL) E-Liquids.
Single KA1 Mesh
Double KA1 Mesh
Triple KA1 Mesh
Quad KA1 Mesh
Quintuple Mesh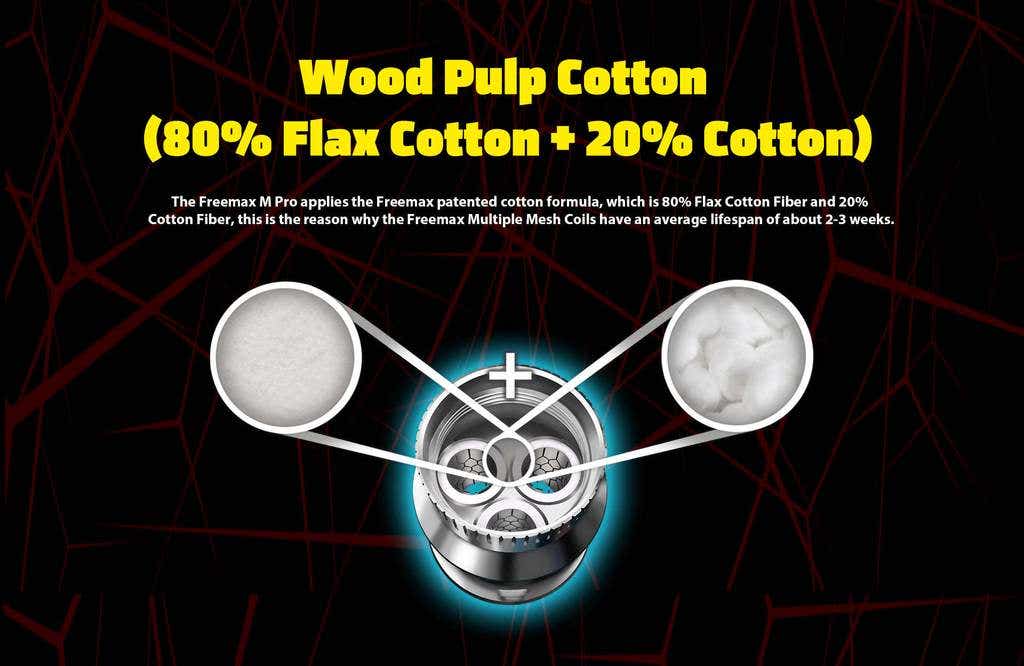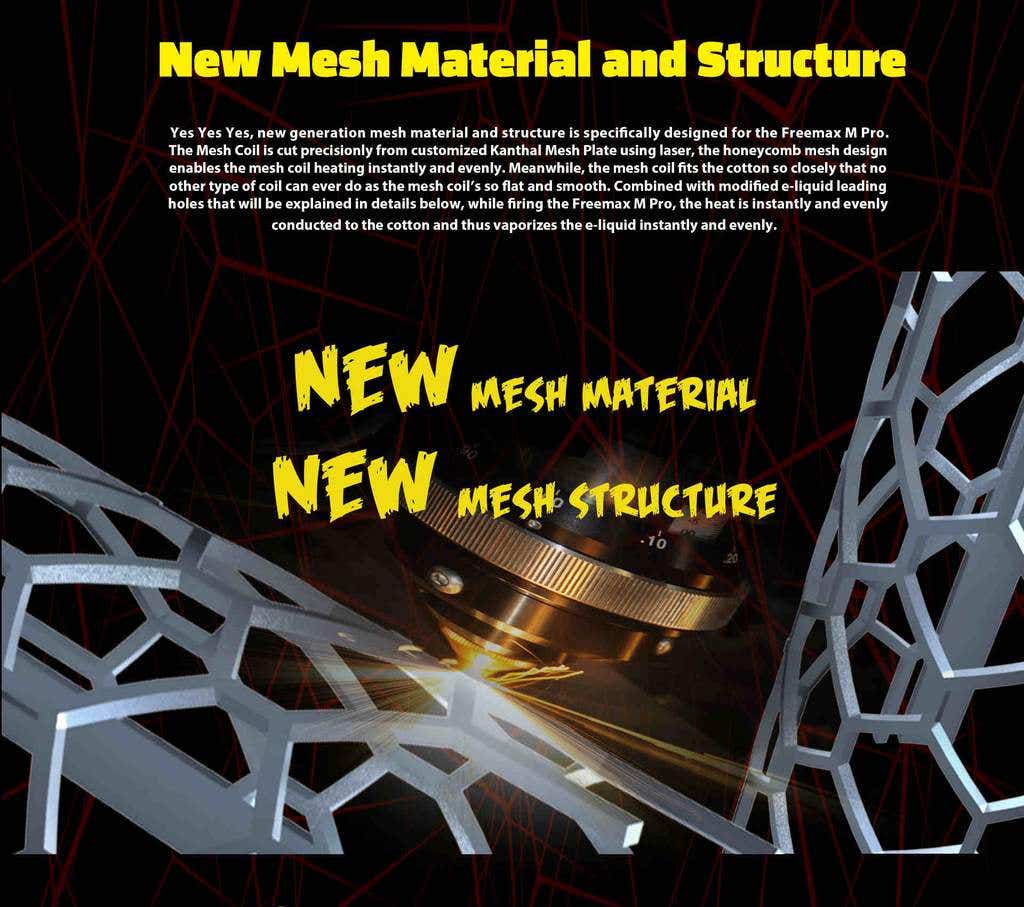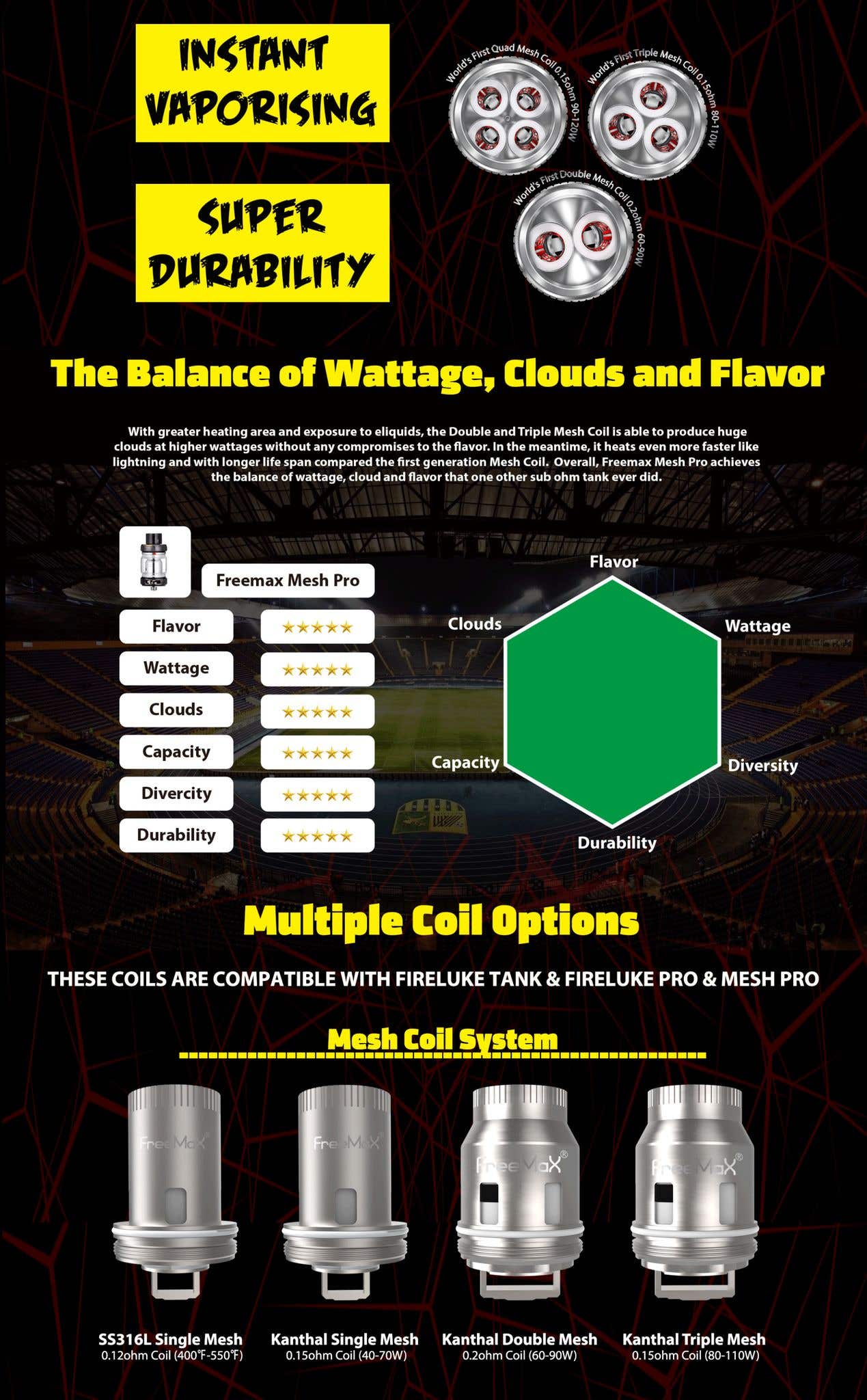 Quintuple Mesh Coils

The Freemax Mesh Pro replacement coils are recommended for use with High VG 70+ (DTL) E-Liquids.
Our guide on vaping styles explains the differences between mouth-to-lung vaping and direct-to-lung vaping.
To avoid premature coil failure, follow our coil priming guide.
Customer Reviews