SMOK BABY V2 / TFV-MINI COILS
Replacement coils for use in the Smok TFV Mini Subtank.
The Smok TFV-Mini coil range is a mesh-constructed design available in multiple options, perfect for direct-to-lung (DTL) vaping.
Sold in packs of 3.
BABY V2 A3
The additional A3 coil has three separate heating coils inside, combined with three larger airflow slots at the bottom of the tank. This means more air can be brought in, and when you fire up the three coils will heat simultaneously, bringing you unprecedented huge & thick vapour!
Baby V2 A1/A2/A3/K1 and K4 coils are not for use with Stick Series Kits.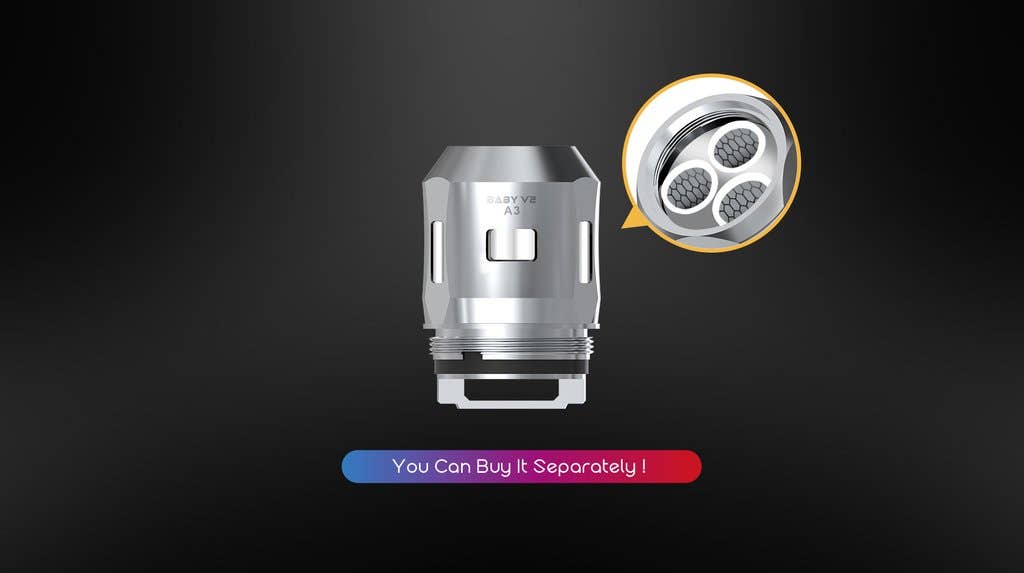 Coil Information

The Smok TFV Mini replacement coils are recommended for use with High VG 70+ (DTL) E-Liquids.
Our guide on vaping styles explains the differences between mouth-to-lung vaping and direct-to-lung vaping.
To avoid premature coil failure, follow our coil priming guide.
Customer Reviews