SMOK TFV-MINI V2 TANK
The SMOK TFV-Mini V2 (also known as TFV8 Baby V2) is a direct-to-lung (DTL) vaping tank with a "V" carved onto both the top cap and tank base as the symbol of being an updated version. It also has a press button on the top cap, making the tank more secure. It has an optional Bulb Pyrex Glass Tube #7.
TFV-Mini uses Baby V2 A1, A2 and A3 coils. A1 has a super large heating area to offer you a fast heating process. A2 and A3 have dual and triple mesh structures inside to produce huge vapour. This tank also has three enlarged airflow slots to bring in more air.


Eight Colours Available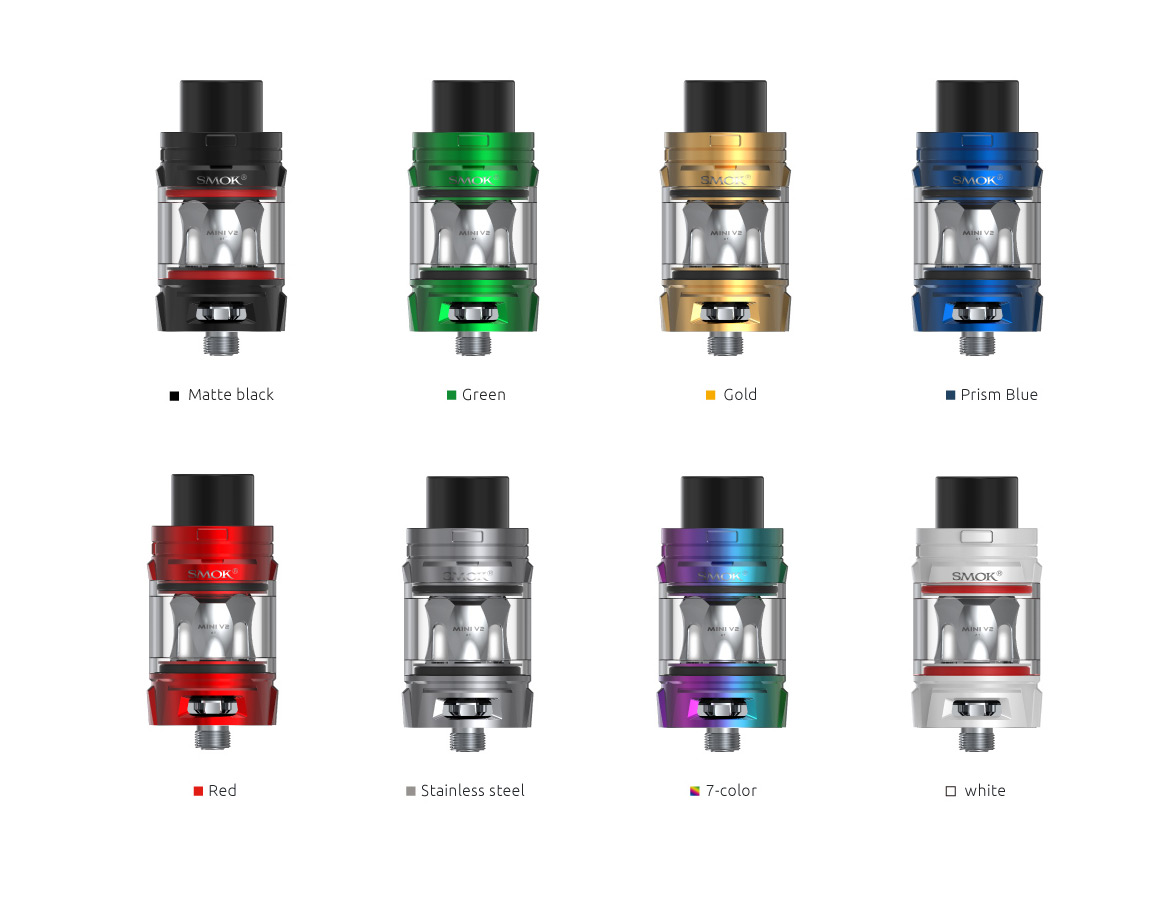 The Kit Includes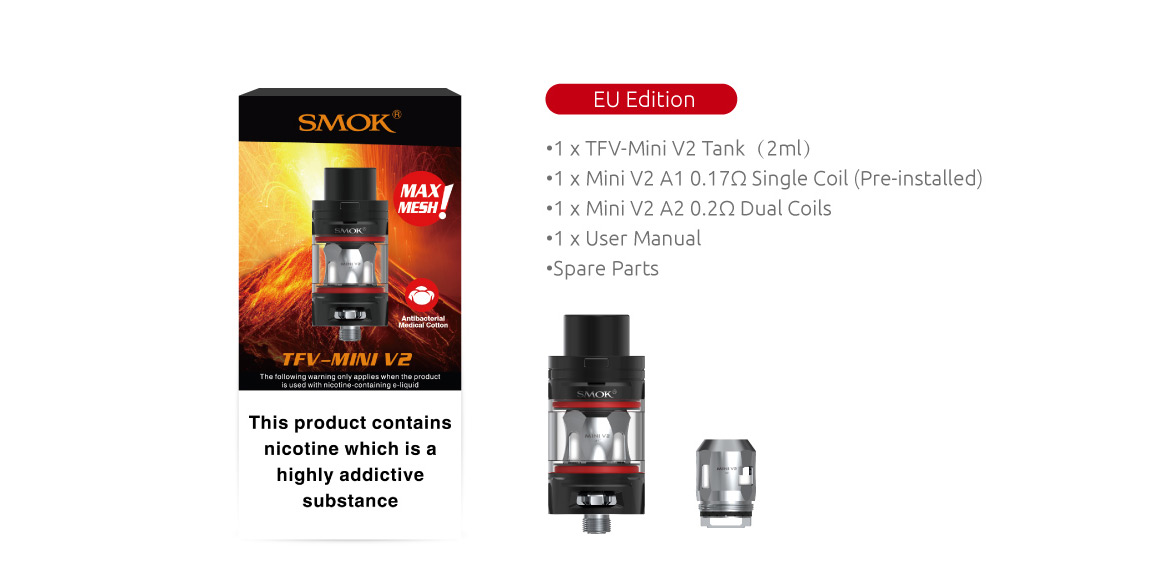 Specifications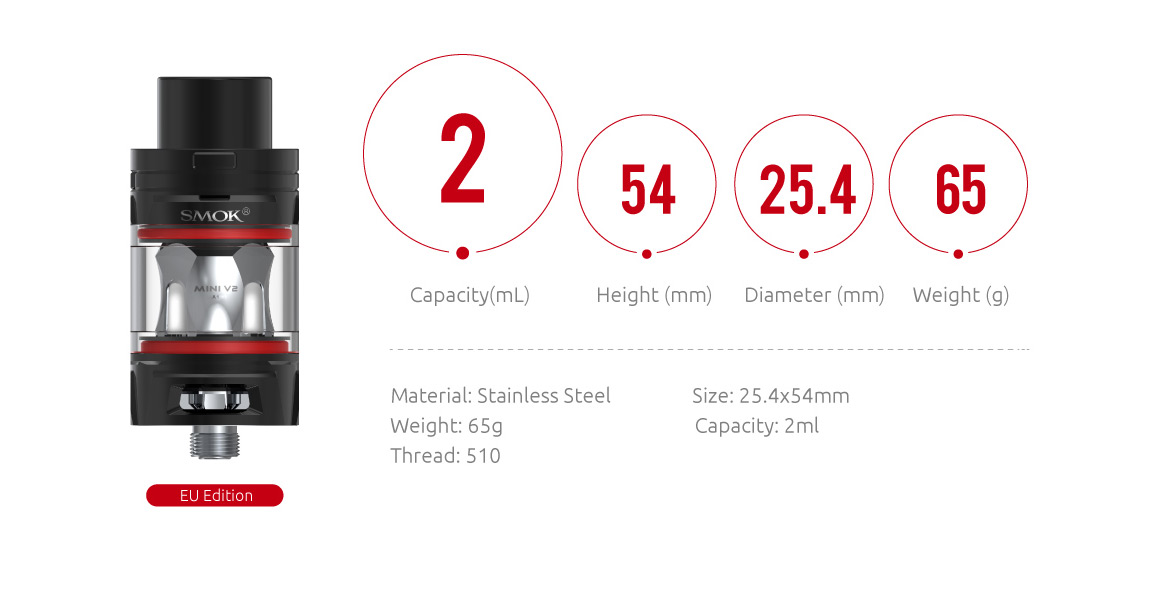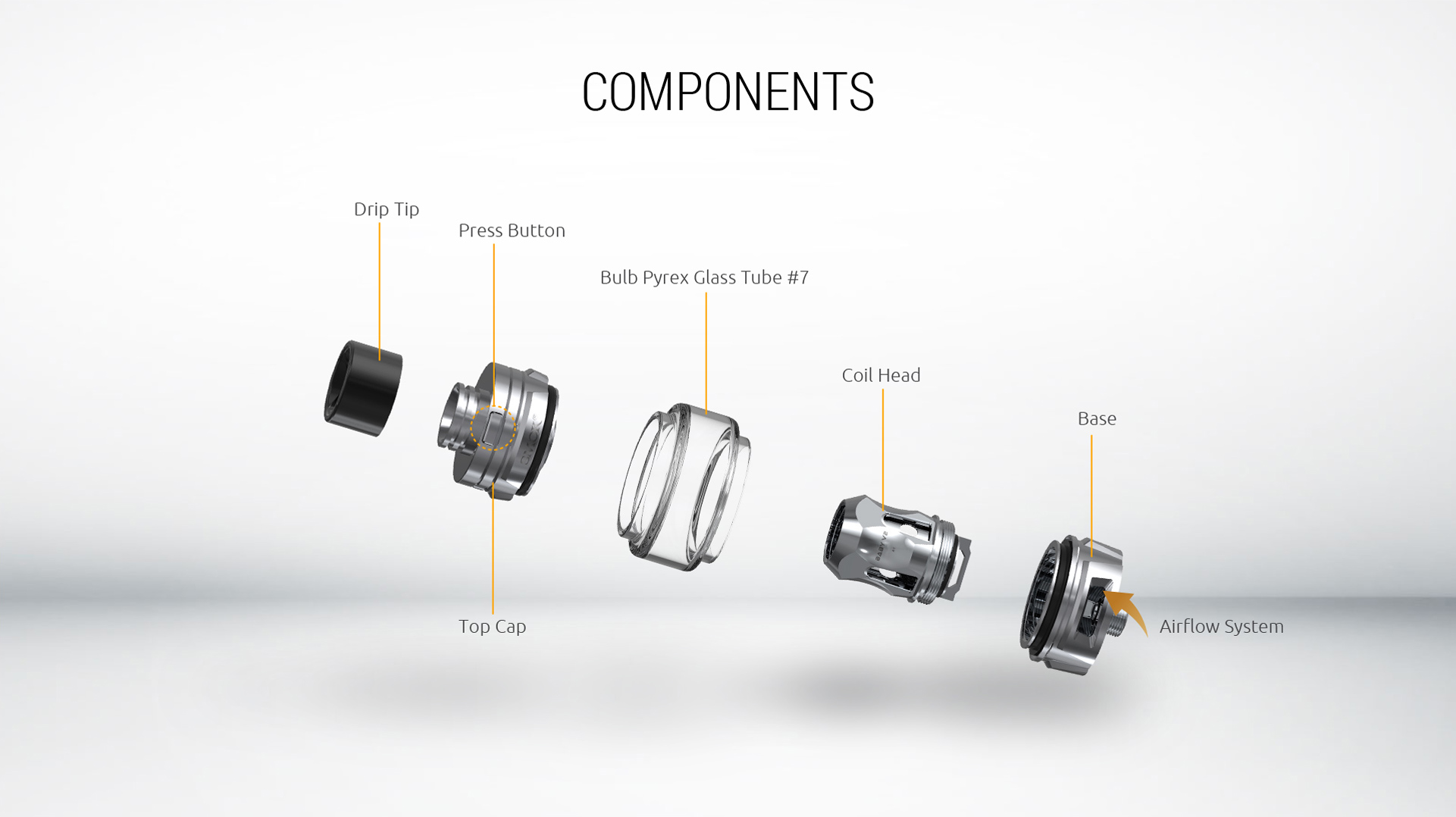 V - The Symbol of NEW
TFV-Mini V2 is totally different, with a newly designed appearance and a "v" carved into the top cap and base. The whole tank has a brand-new style!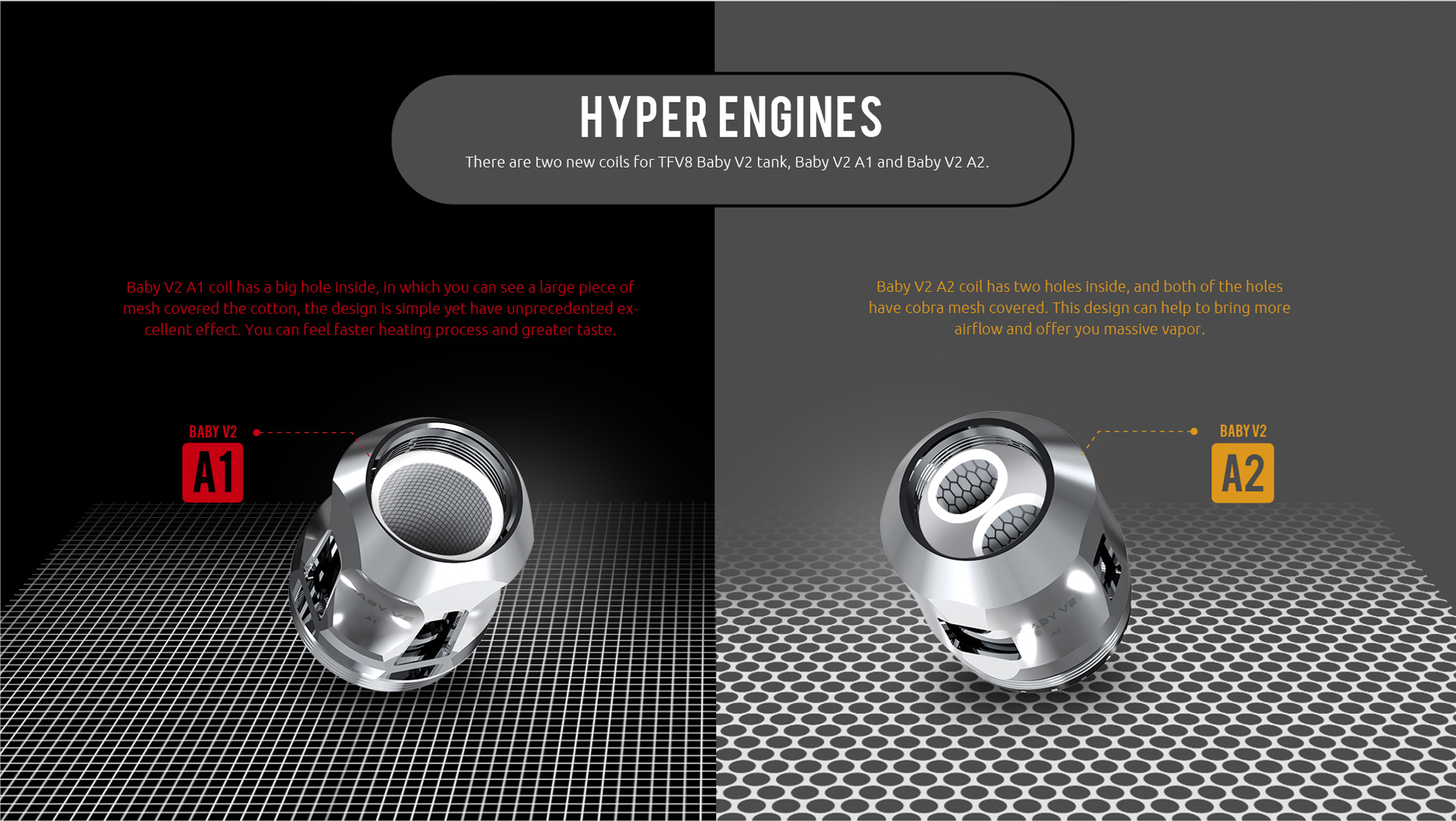 BABY V2 A3
A3 has three separate heating coils inside and three larger airflow slots at the bottom of the tank, which means more air can be brought in. When you fire to vape, three coils will heat simultaneously, bringing you unprecedented huge & thick vapour!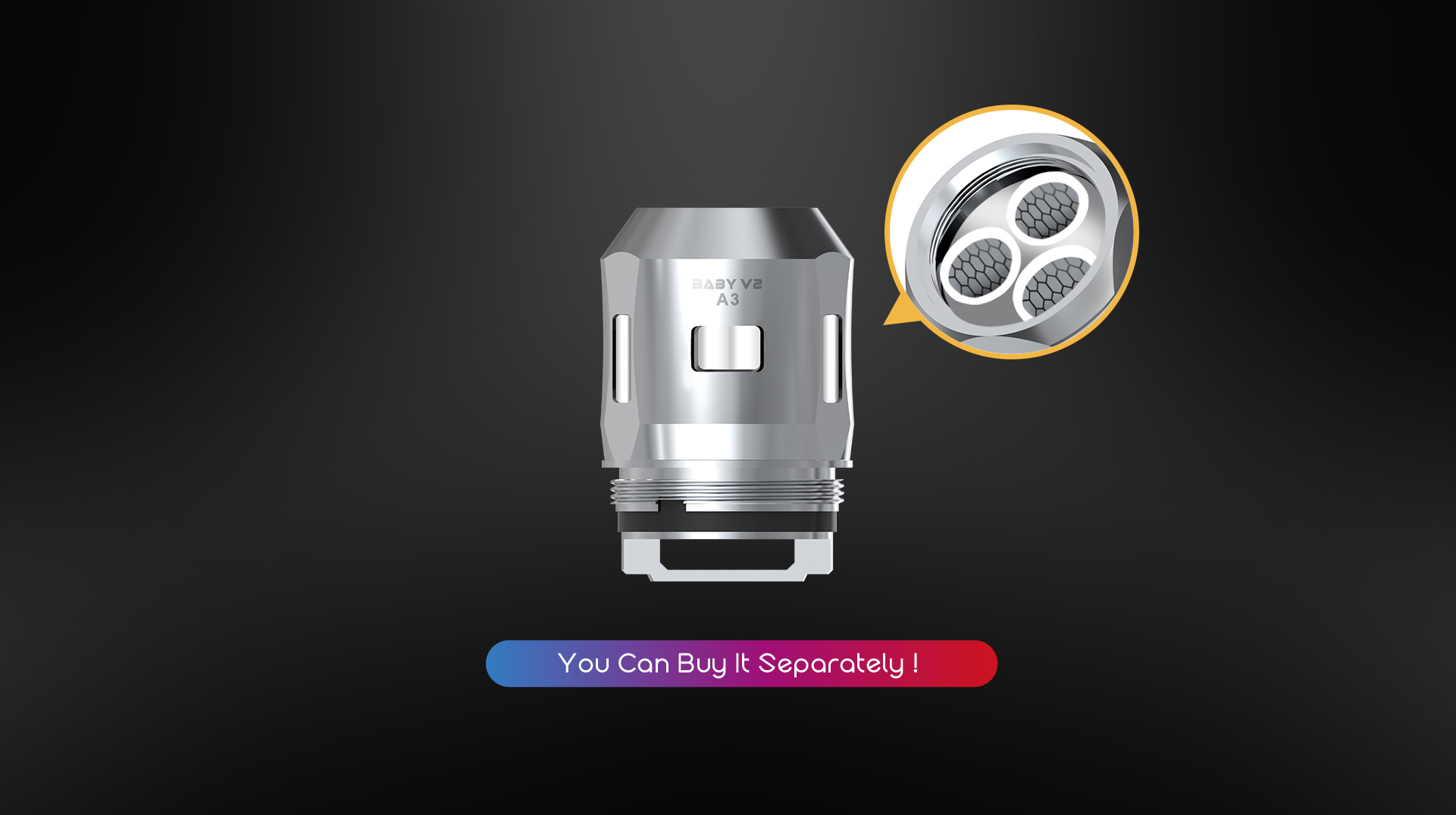 ANTIBACTERIAL MEDICAL GRADE COTTON
TFV-Mini uses an antibacterial medical cotton. This kind of medical cotton is better and can reduce the amount of bacteria.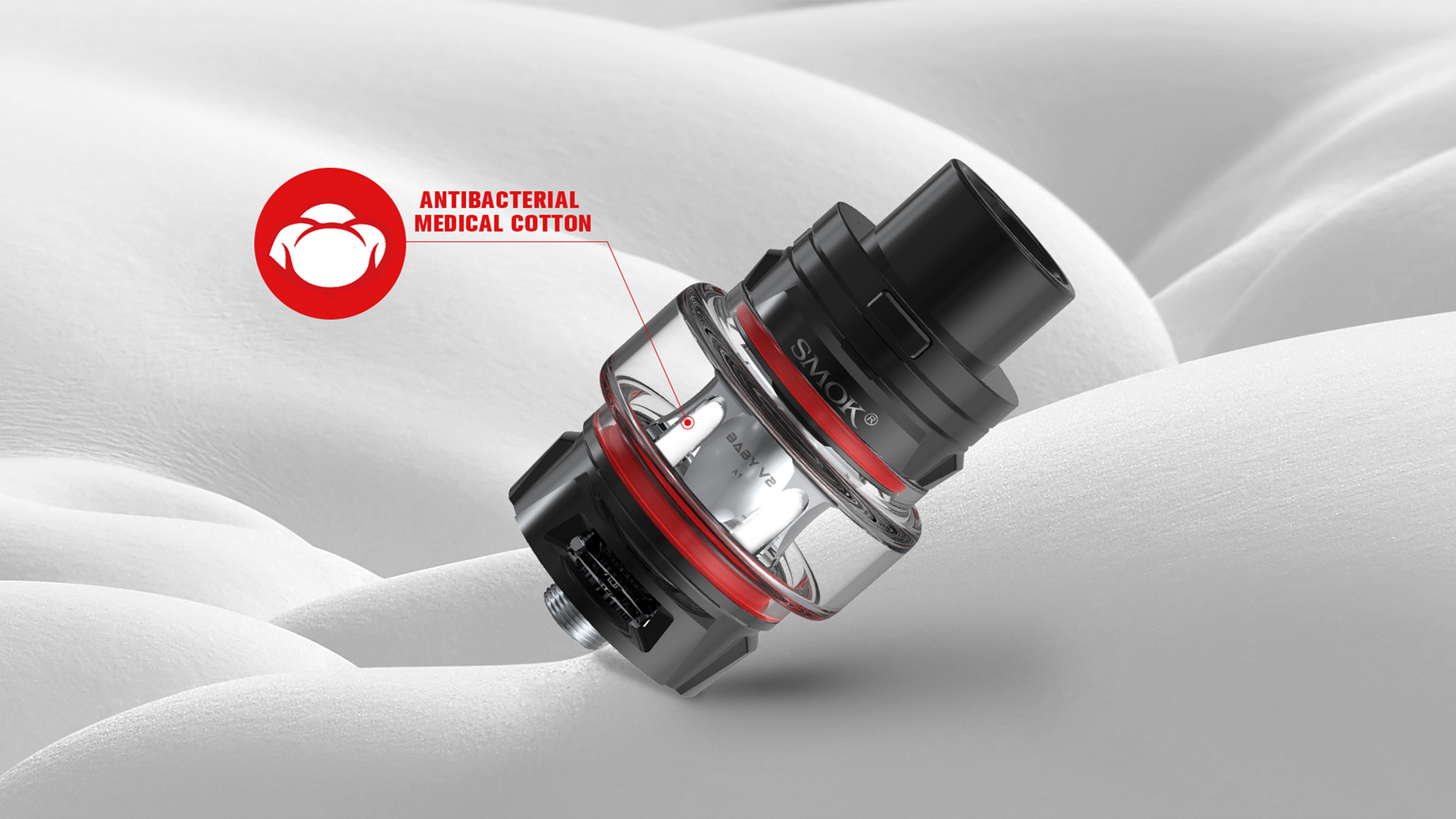 Gasket
The former tanks had a gasket when you screw the top cap. In this tank, you will find the gasket has changed its position to the bottom of the top cap. This design makes the filling slot look cleaner and, at the same time, avoids leaking of e-liquid.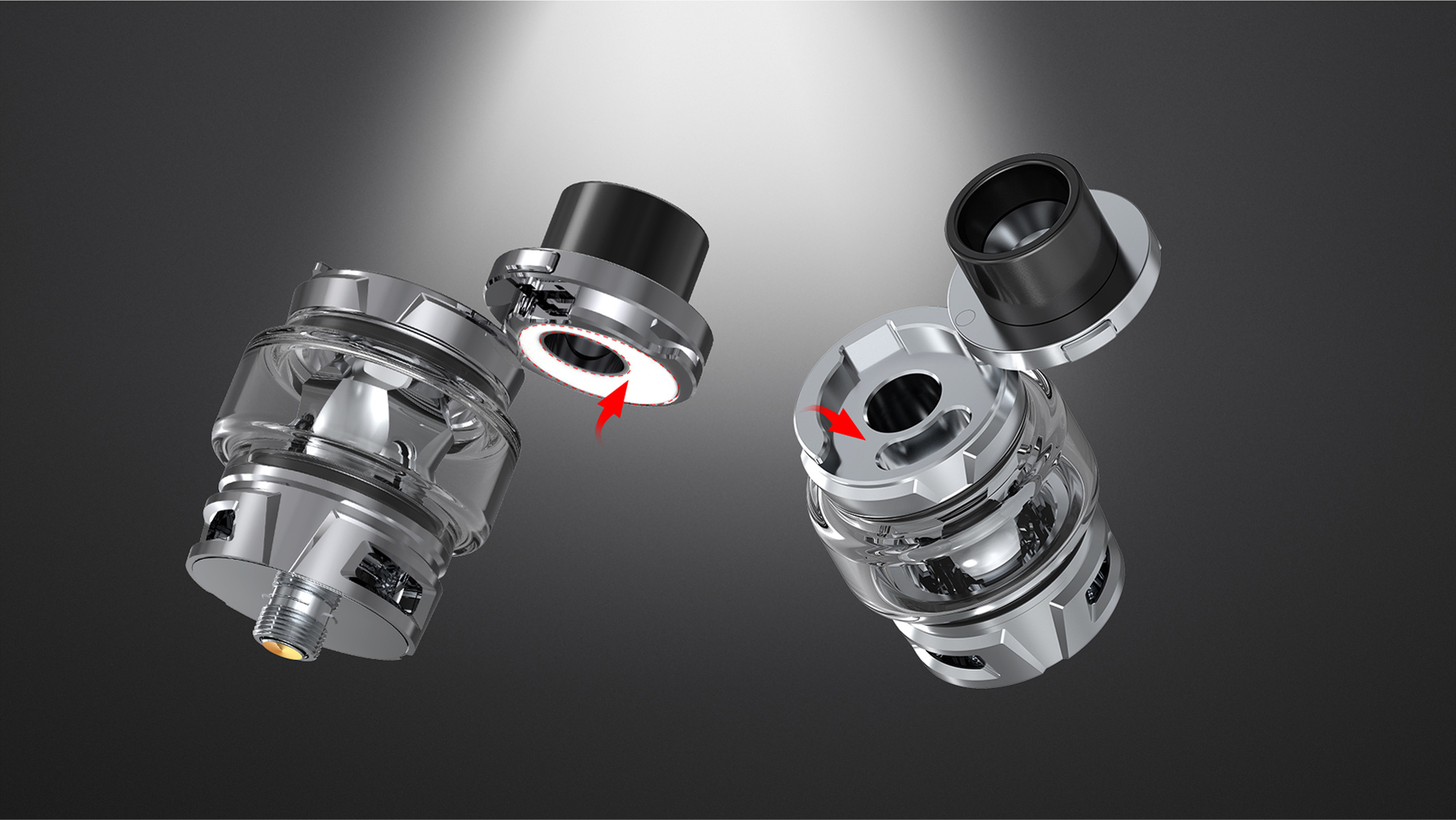 Patented Locking Mechanism
TFV-Mini V2 has a patented locking button on its top cap. Press then move counterclockwise to open the cap. This design can also avoid accidently opening the top cap and subsequently leaking e-juice.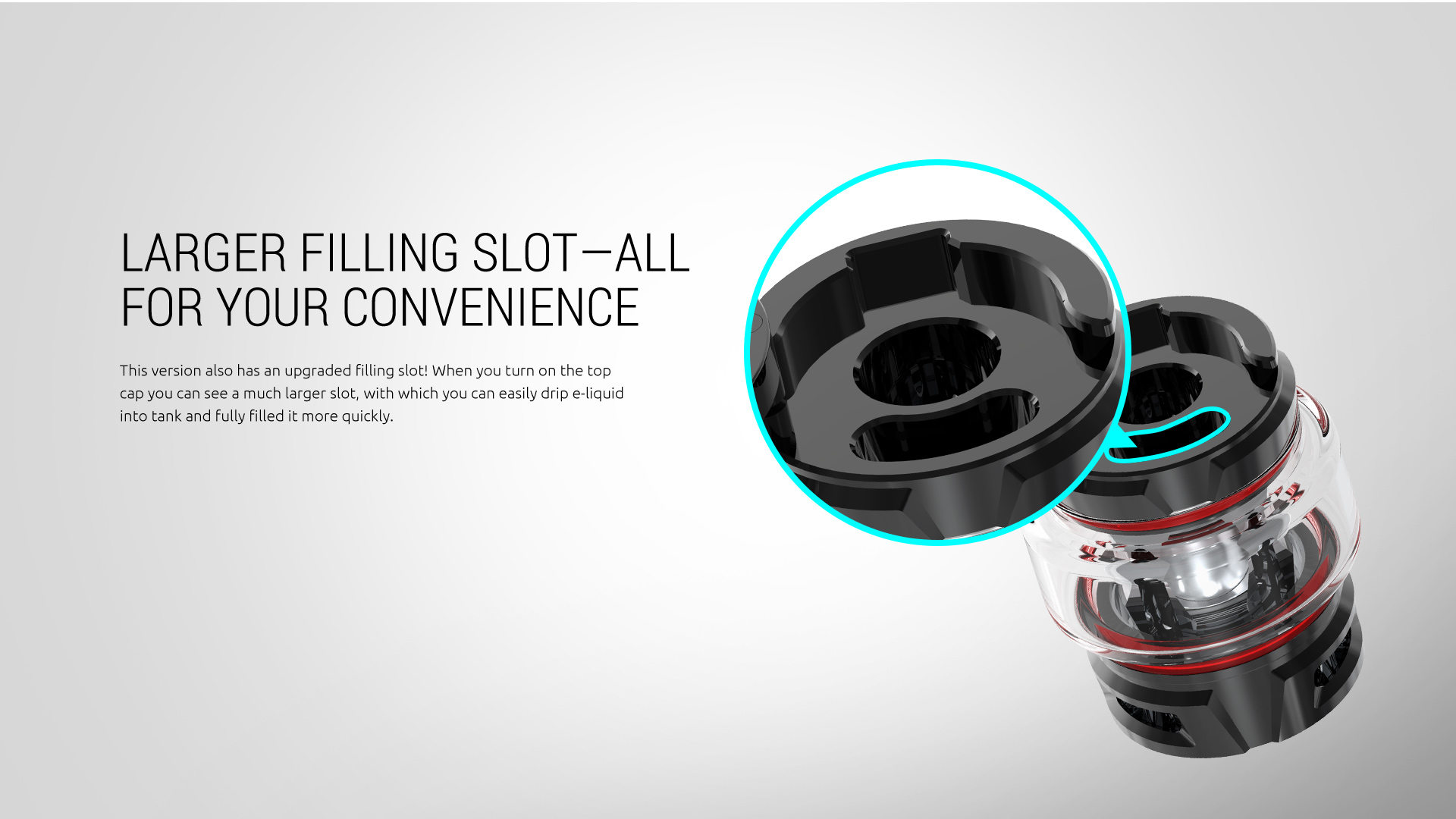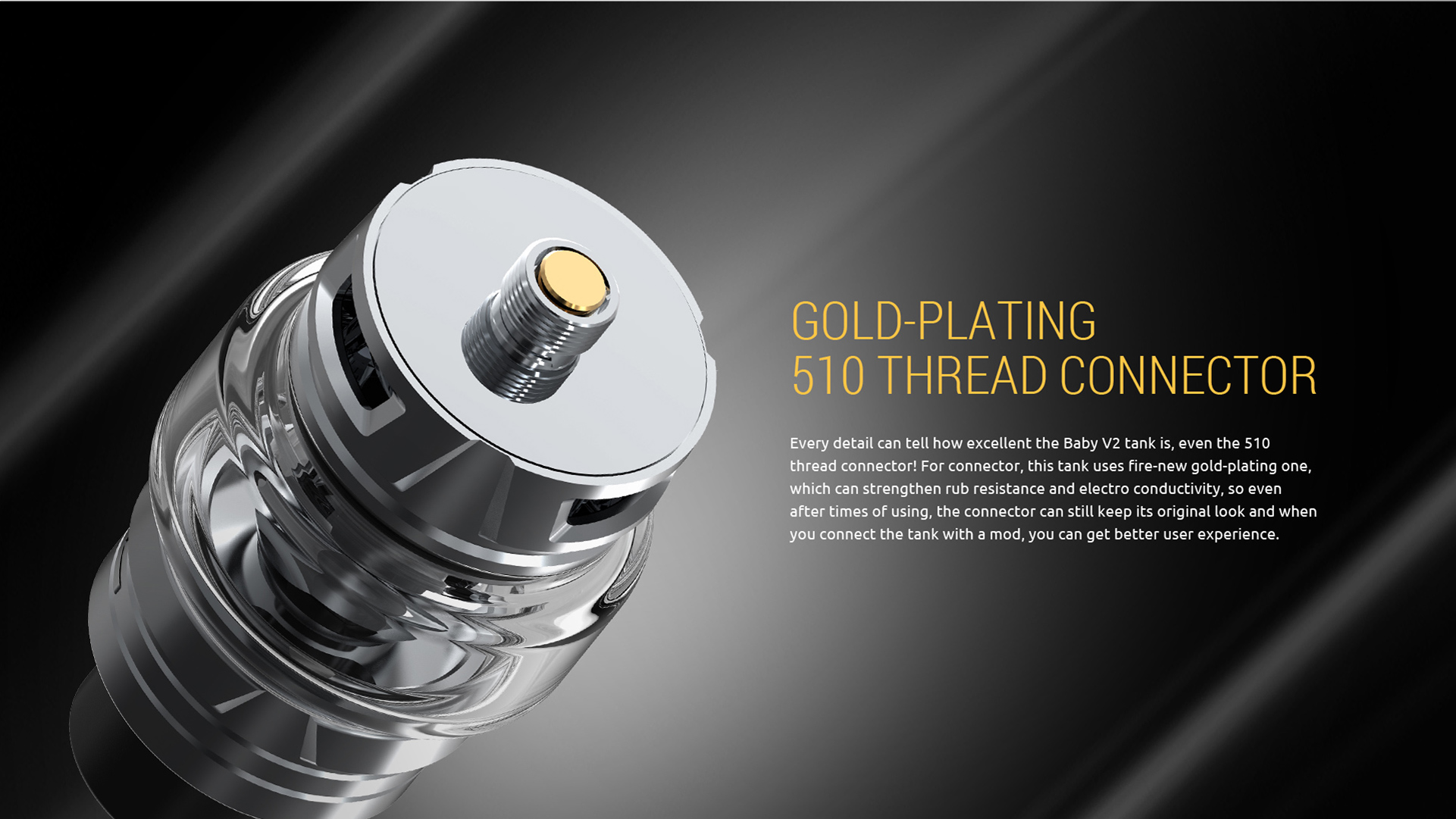 Better Airflow
TFV-Mini V2 also has an upgraded airflow system. This new design adds one more airflow slot, giving a total of three slots at the base of the tank. The width of these 3 slots has also been widened, which can help to bring more air in and produce huge vapour.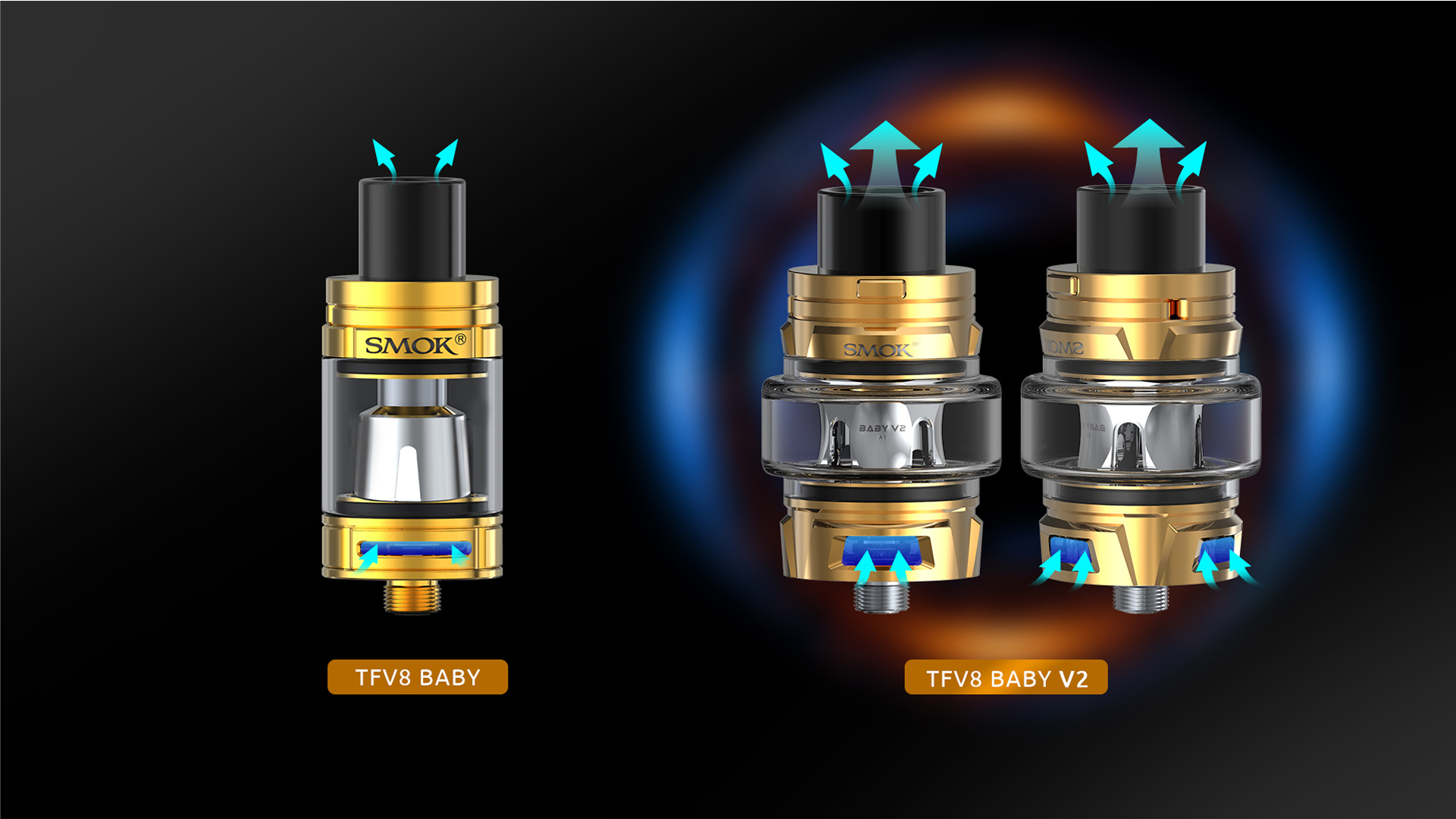 16mm V2 Delrin Drip Tip
The specially made drip tip has the perfect diameter to fit your mouth, and it doesn't need to screw in; instead, with only a simple press, you can install it. Without a doubt, it will bring increased airflow and provide a more powerful draw.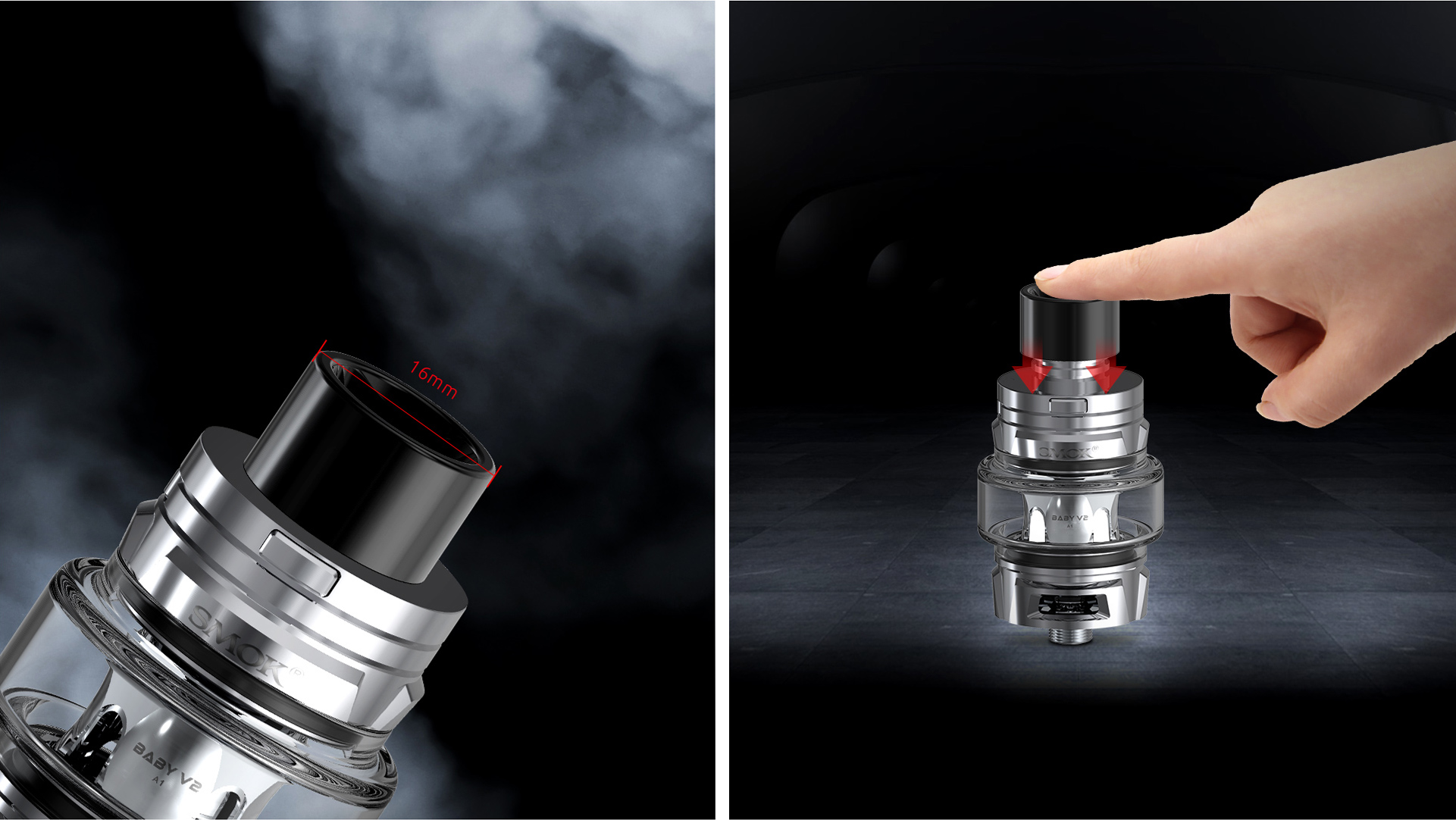 Baby V2 Cobra Resin Drip Tip
You also have a Cobra edition for the 16mm V2 Baby Exclusive Delrin Drip tip; its wild appearance and excellent tactility will bring you increased airflow and a more powerful draw effect.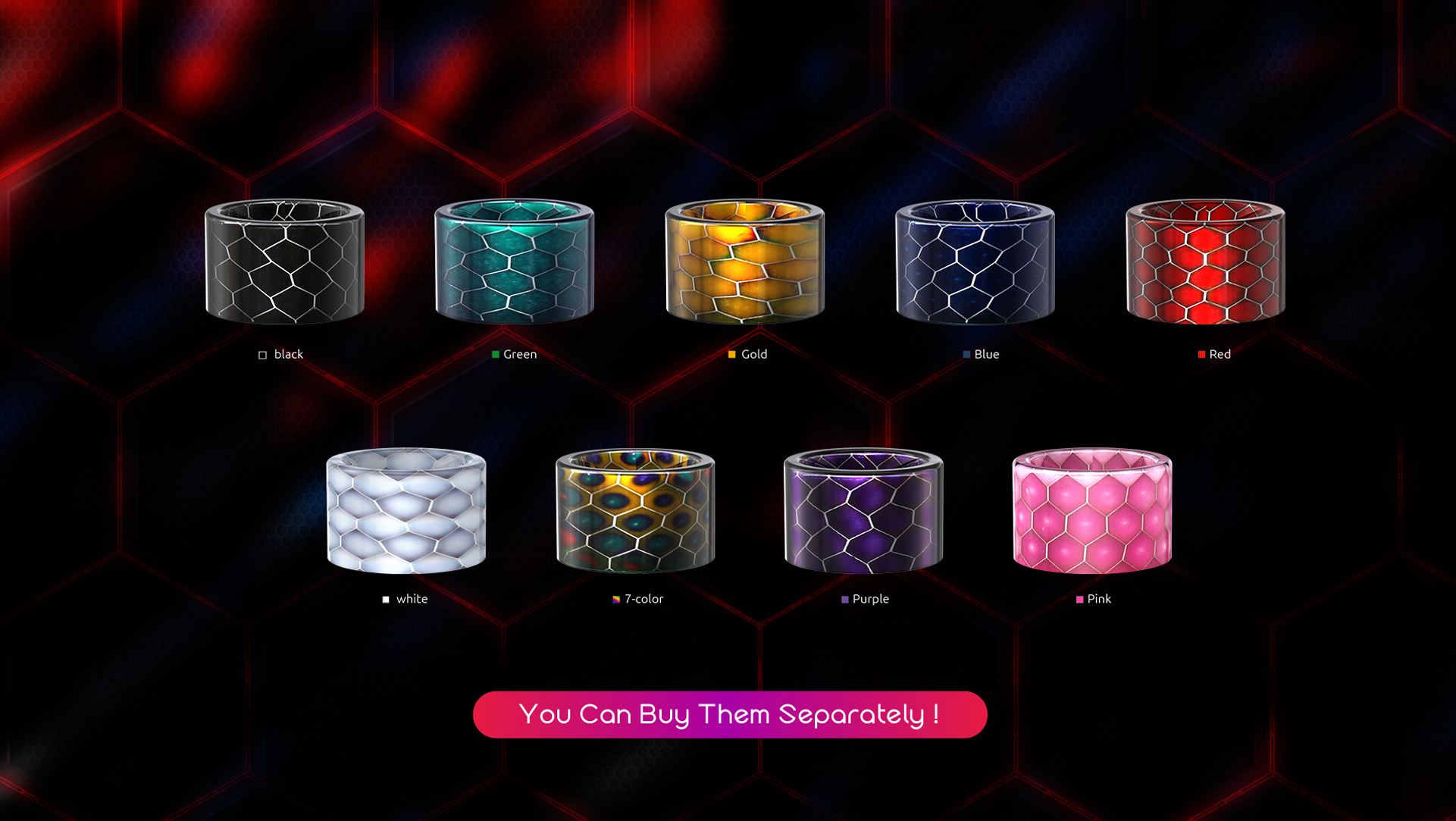 Baby V2 Coils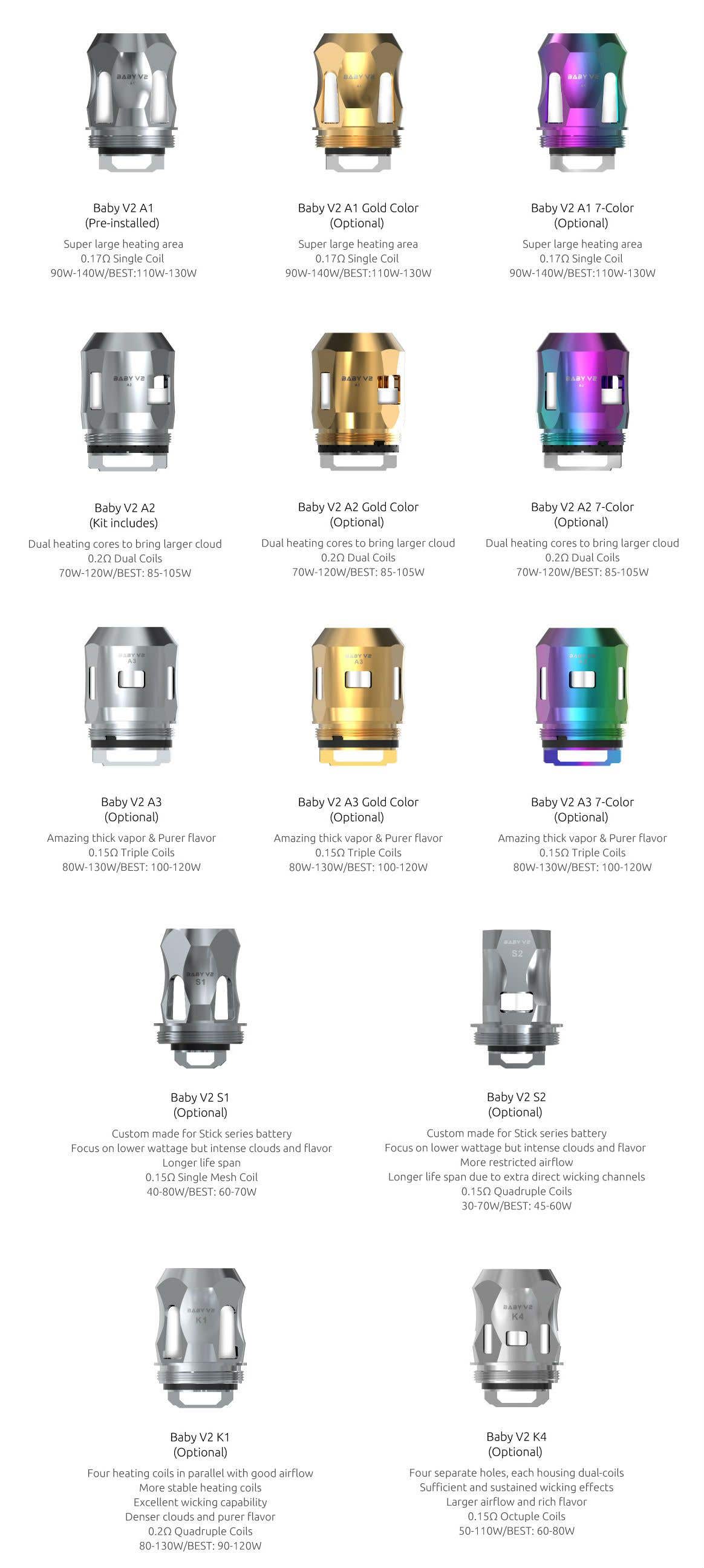 Top Refill System
Top rotary refill makes filling easy. The leakproof slot significantly solves leaking problems.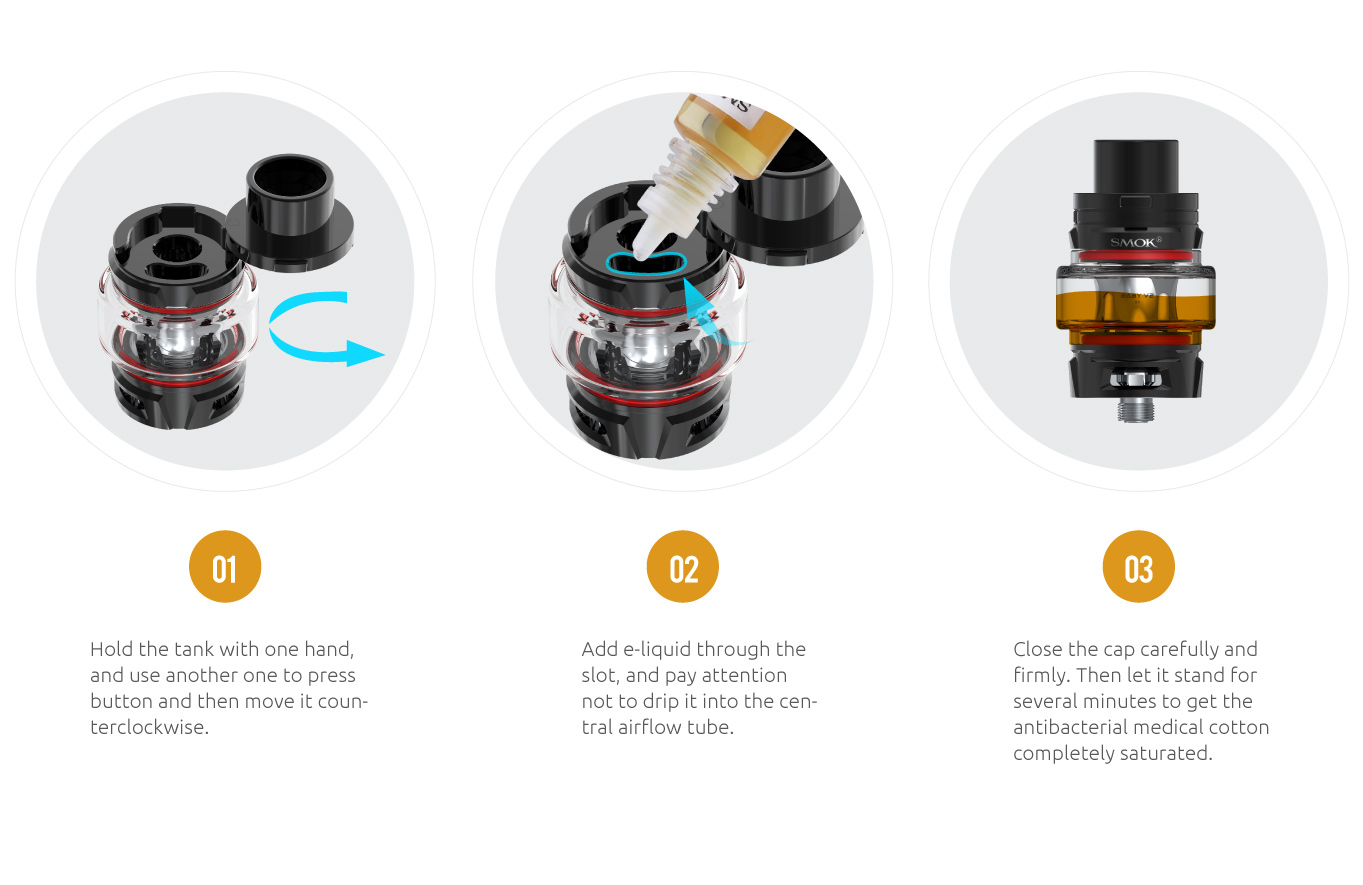 We found other products you might like!
Customer Reviews