SERIOUSLY FUSIONZ TROPICAL ICE
Seriously Fusionz Tropical Ice is the tropical taste of exotic fruits with a cool, mouth-watering, icy finish.
Explore the extensive selection of Doozy Vape E-Liquids, including further Seriously shortfill ranges including Slushy, Soda, Donuts and Fruity.
Specifications
Flavours: Exotic Fruits, Ice
Bottle Size: 100ml of e-liquid in a 120ml shortfill bottle
Nicotine Strength: 0mg
Nic-Shots: Space for two 10ml nic shots
Manufactured in the UK
Childproof Cap
Tamper-proof Seal
Easy Fill Spout
Doozy Vape Co. are one of the market's leading brands of e-liquids, spanning back several years and responsible for crafting award-winning juices with unparalleled flavour and satisfaction for every vaper, whether you're a previous smoker looking for a nicotine hit or a long-time vaper looking for something new to try.
These refreshingly unique shortfill vape juices are provided in a mix of 70/30 VG/PG, all suitable and recommended for use with our sub-ohm Vape Kits and Pod Vape Kits.
Doozy Vape shortfills are supplied in a 120 ml bottle with 100 ml of flavour, leaving enough space for two optional 10 ml nicotine shots to be added, achieving a total nicotine strength of approximately 3 mg.
Shortfill e-liquids are most commonly created with a blend of 70+ VG, making them thicker than a typical 50 VG blend, which increases cloud production and flavour when vaped at a higher wattage.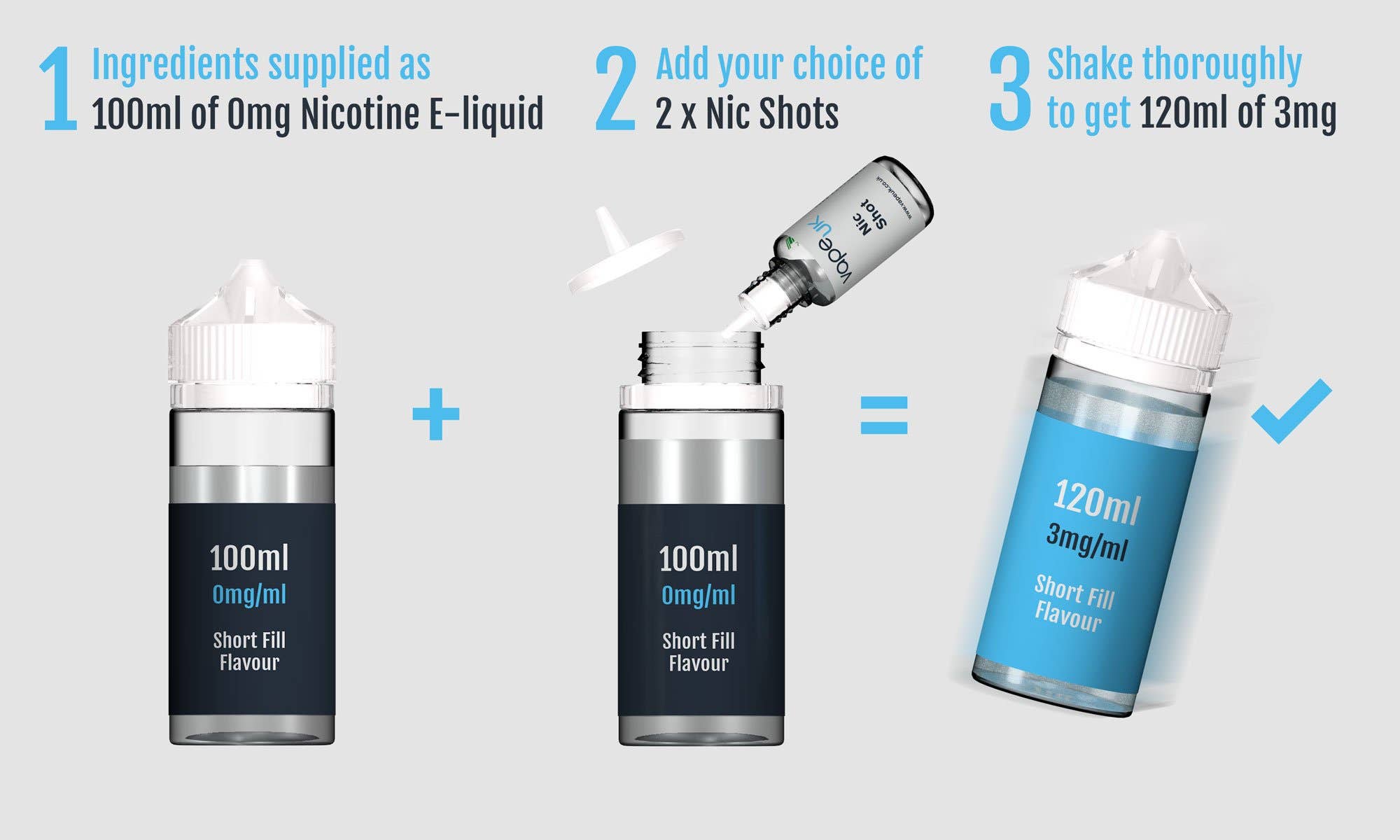 Customer Reviews