UWELL CROWN M COILS
The Crown M coil range is a meshed constructed coil design and offers two different resistances of push-fit coil options, one for RDTL, and a twin-coil for both MTL/DTL vaping.
Sold in packs of 4
Coil Types
Meshed-H 0.6Ω - RDTL (20-23w)
Meshed-H 0.8Ω (15-18w) / 0.4Ω (30-35w) Twin-coil - MTL / DTL
Twin-coil
The Meshed-H 0.8Ω / 0.4Ω Twin-coil is a unique and innovative coil design, where two parts of the coil can work separately.
The Crown M Pod Vape Kit has alternating working modes, allowing two parts of the coil to work one by one, with the 0.8Ω suitable for MTL vaping. Switch to the 0.4Ω choice and the Crown M will deliver a smooth, DTL vaping style.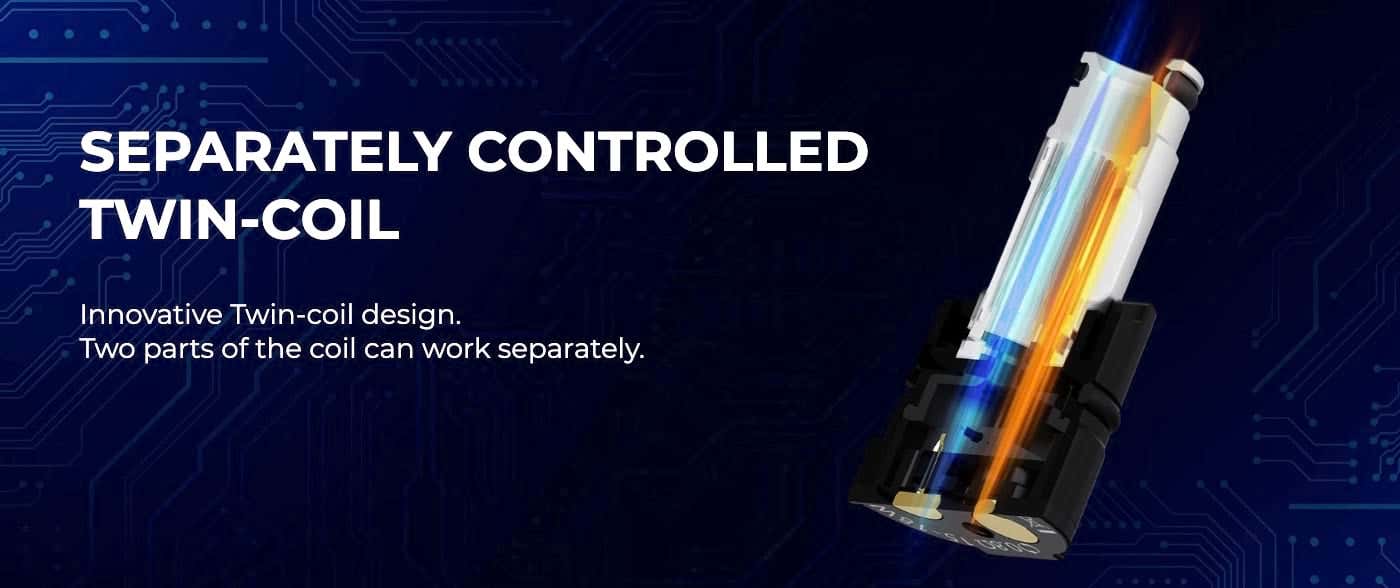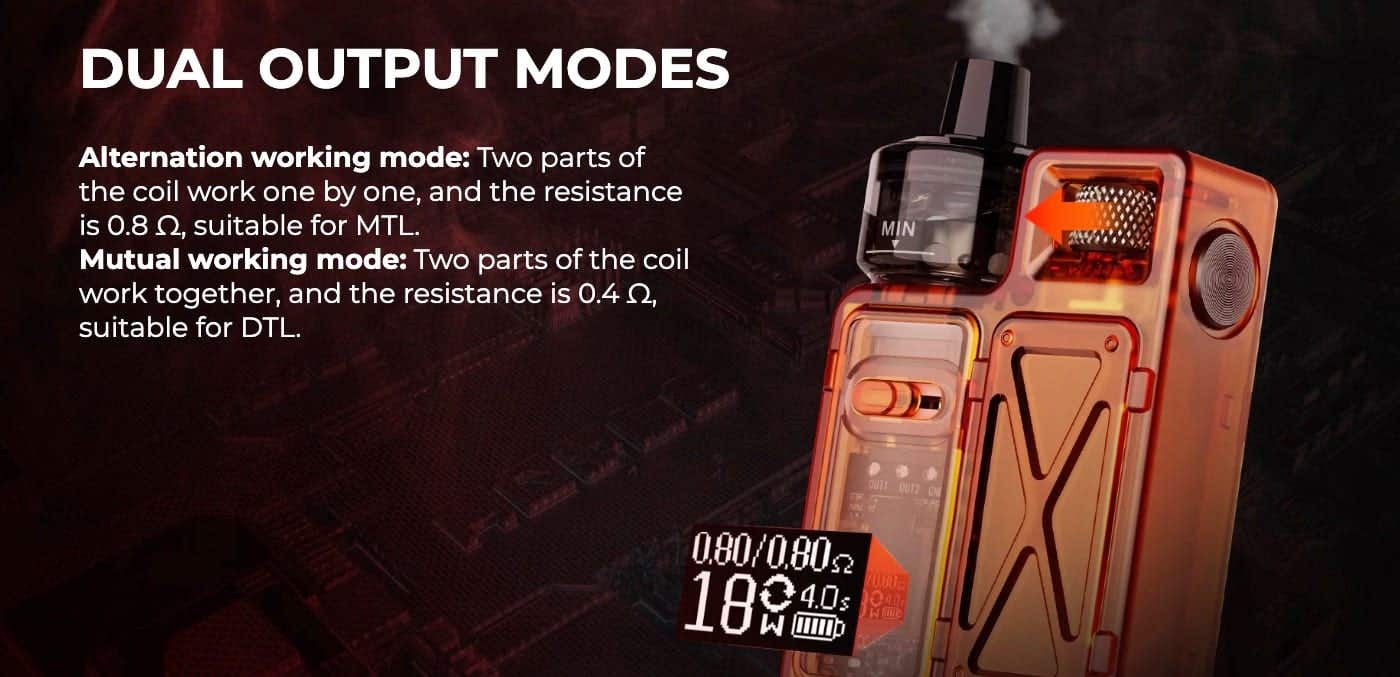 Different coils for multiple flavours
Besides the twin-coil, the optional 0.6Ω Meshed-H coil is a perfect go-between, offering restricted direct to lung vaping. When this coil is installed, the mode-choosing function is automatically disabled.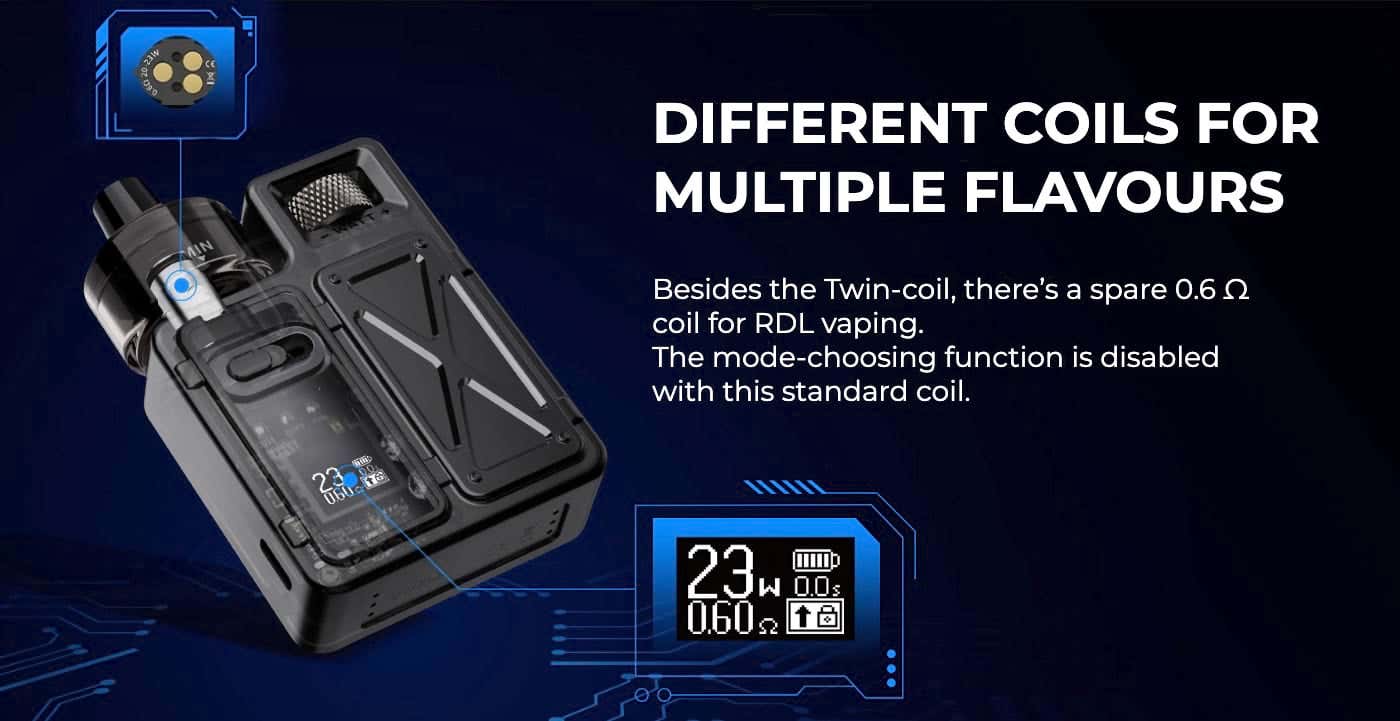 The Uwell Crown M replacement coils are recommended for use with both High VG 70+ (DTL), 50/50 Freebase (MTL) and Nic Salt (MTL) E-Liquids.
Our guide on vaping styles, explains the differences between mouth-to-lung (MTL) vaping and direct-to-lung (DTL) vaping.
To avoid premature coil failure, follow our coil priming guide.
Compatible pods for these coils
We found other products you might like!
Customer Reviews