Oxva Uniplus Replacement Coils
OXVA UNIPLUS COILS
Replacement coils for use with the UniONE PnM Tank, as featured on the Oxva Origin 2 Pod Vape Kit. Also suitable for the Oxva Vativ Super kit.
Available in two different DTL resistances, 0.15Ω & 0.3Ω Mesh.
Sold in packs of 5.
Coil Types
UniPLUS 0.15Ω
UniPLUS 0.3Ω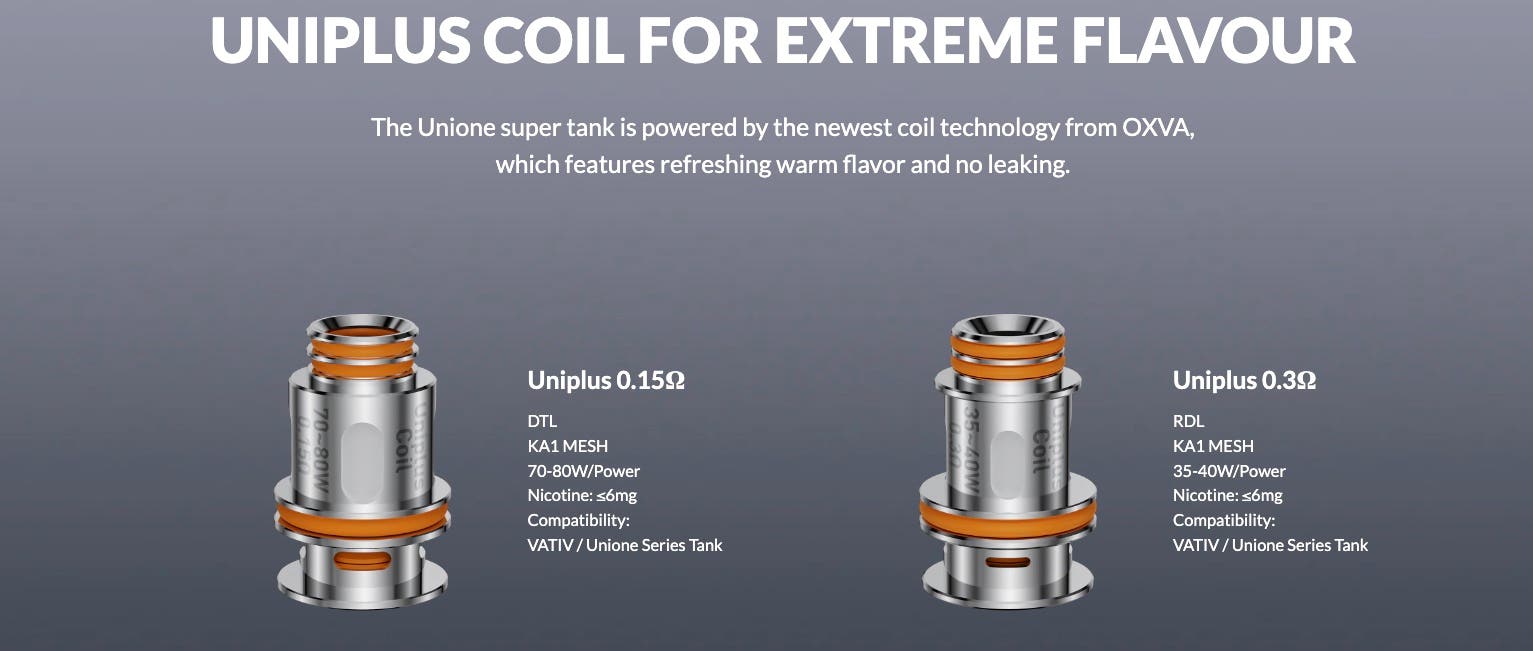 We found other products you might like!
Customer Reviews