Nevoks SPL-10 Replacement Coils
NEVOKS SPL-10 COILS
These replacement coils are used in the Nevoks Feelin 2, Feelin X, Feelin C1, Feelin Mini, Feelin and Pagee pod vape kits.
These mesh-constructed coils are available in four different resistances and power outputs for MTL and DTL vaping.
Sold in packs of 5.

Smoothest
Nevoks SPL coil technology dedicates the creation of excellent flavour and vapour production at the forefront of their objective.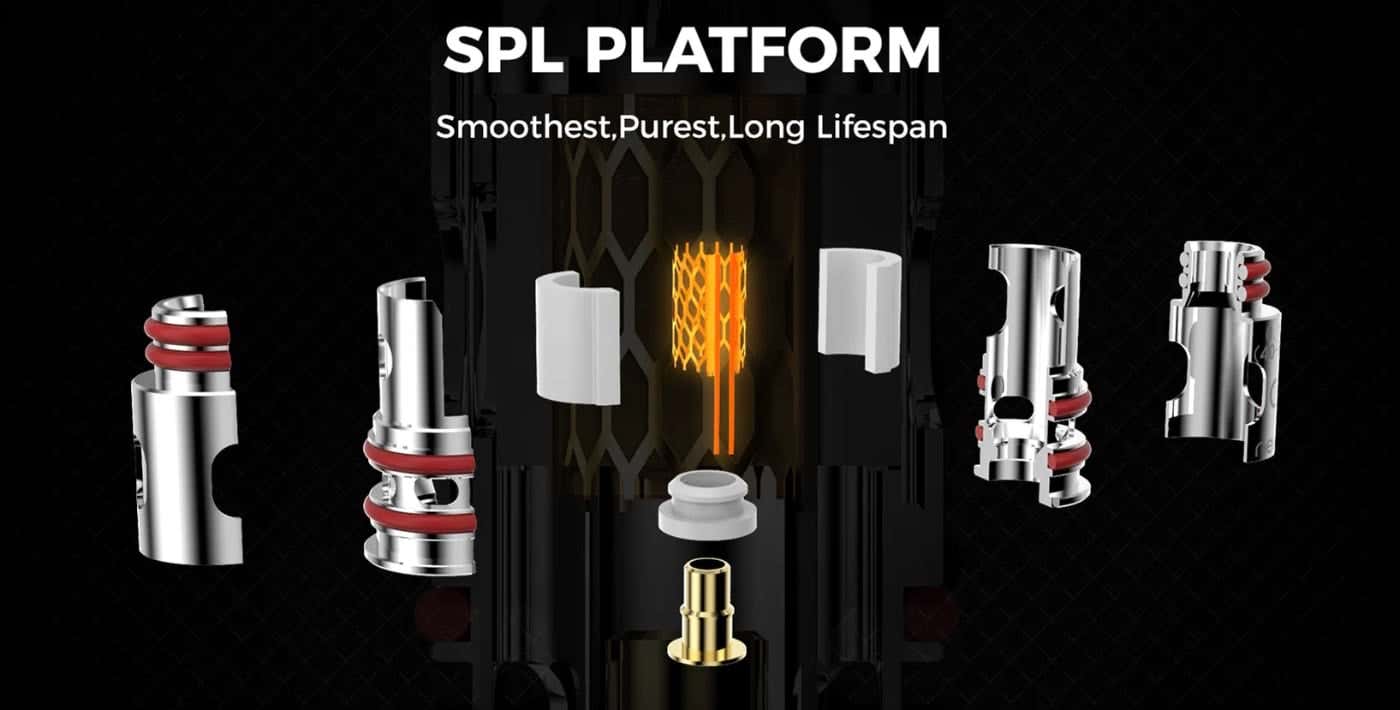 Lifespan
The design of the SPL coil provides a leakproof experience and eliminates dry hits through unique manufacturing processes surrounding a high-temperature sintering process.
High-quality cotton and uniform heating wire provide each coil's extremely long life span.

Types
The SPL-10 coil series is available in four different resistances of mesh-constructed push-fit coils with options for both DTL and MTL vapers.
0.4Ω Meshed - Range: 25-35w
0.6Ω Meshed - Range: 18-30w
0.8Ω Meshed - Range: 13-18w
1.0Ω Meshed - Range: 10-13w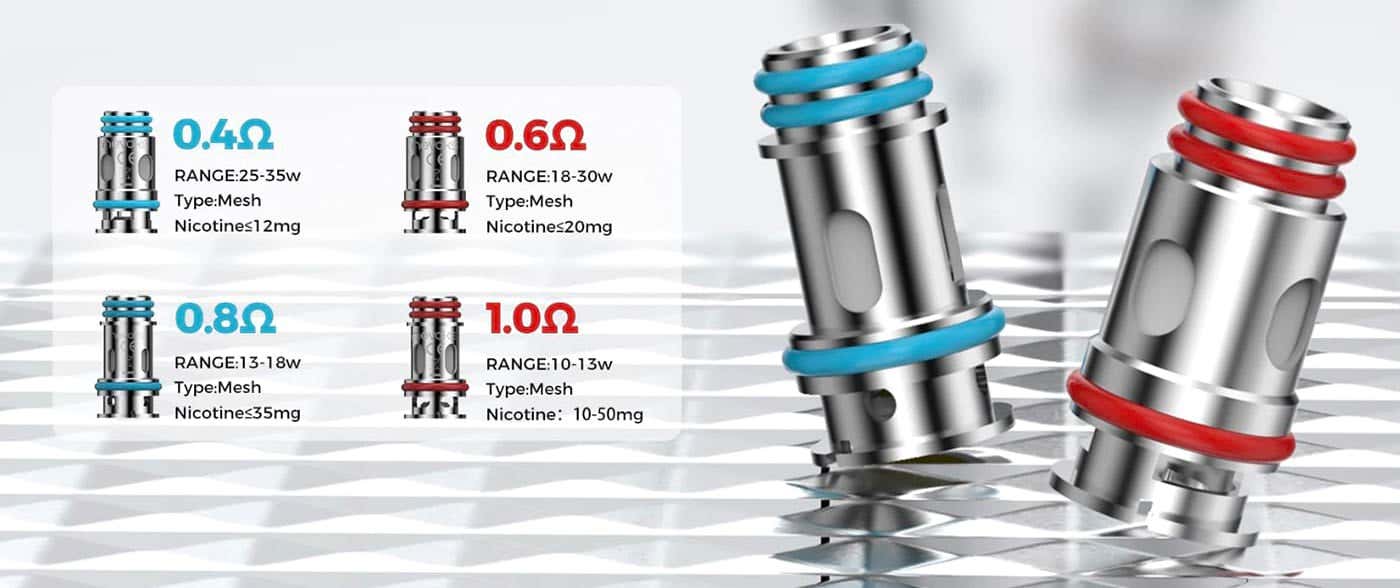 The Nevoks SPL-10 replacement coils are recommended for use with both High VG 70+ (DTL), 50/50 Freebase (MTL) and Nic Salt (MTL) E-Liquids.
Our guide on vaping styles explains the differences between mouth-to-lung (MTL) vaping and direct-to-lung (DTL) vaping.
To avoid premature coil failure, follow our coil priming guide.
Compatible pods for these coils
Customer Reviews