JAK'D Jack Rabbit Custard Doughnut 100ml Shortfill
JAK'D // JACK RABBIT CUSTARD DOUGHNUT
JAK'D Jack Rabbit Custard Doughnut is a comforting blend of rich, creamy custard and sweet, soft, delicious doughnut, a genuinely indulgent decadent treat for all vapers.
Explore the full range of JAK'D E-Liquids, including eleven other collaborated flavours in shortfills and nic salts.
Specifications
Flavours: Custard, Cream, Doughnut
Bottle Size: 100ml of e-liquid in a 120ml shortfill bottle
Nicotine Strength: 0mg
Nic-Shots: Space for two 10ml nic shots
Manufactured in the UK
Childproof Cap
Tamper-proof Seal
Easy Fill Spout
JAK'D have collaborated with several well-known e-liquid brands such as Clotted Dreams, Cyber Rabbit, Peaked and Unreal to produce shortfill e-liquids for the vaping industry that combine proven flavours, delivering unique blends that are packed with flavour that you will not want to put down.
Unlike other common shortfills, these collab-created JAK'D shortfill vape juices are provided in a mix of 50/50 VG/PG, all suitable and recommended for use with low-powered Vape Starter Kits (mouth-to-lung) and Pod vape Kits.
JAK'D shortfills are supplied in a 120 ml bottle with 100 ml of flavour, leaving enough space for two optional 10 ml nicotine shots to be added, achieving a total nicotine strength of approximately 3 mg.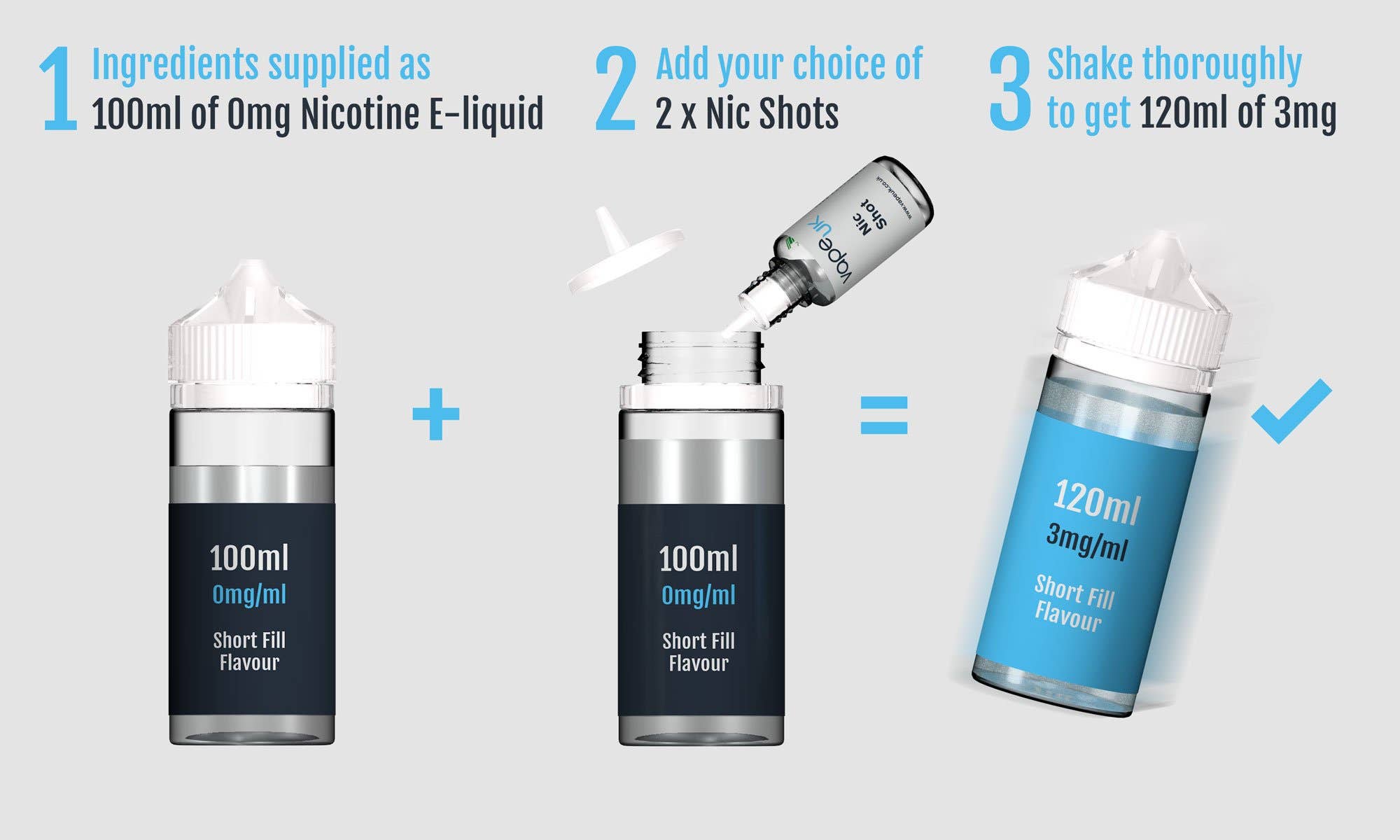 Customer Reviews