Freemax Starlux Replacement Pods

FM Leak-resistant technology
The Starlux Pod applies Freemax leak-resistant technology with a maze chimney on either side of the pod, to extend the path of any excess e-liquid flowing through the chimney.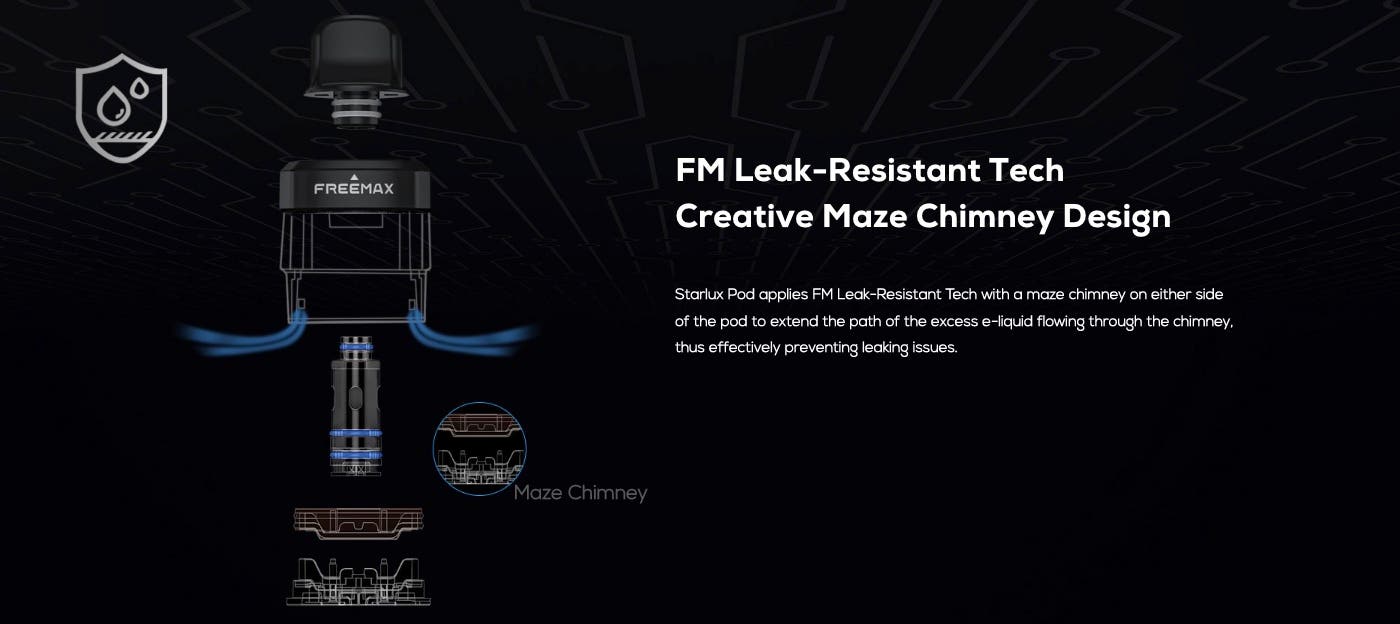 Top-filling
Starlux's pod features a simply sliding top-cap, which is lifting and slid to gain access to fill your e-liquid, with a transparent viewing window allowing for the monitoring of those all important levels.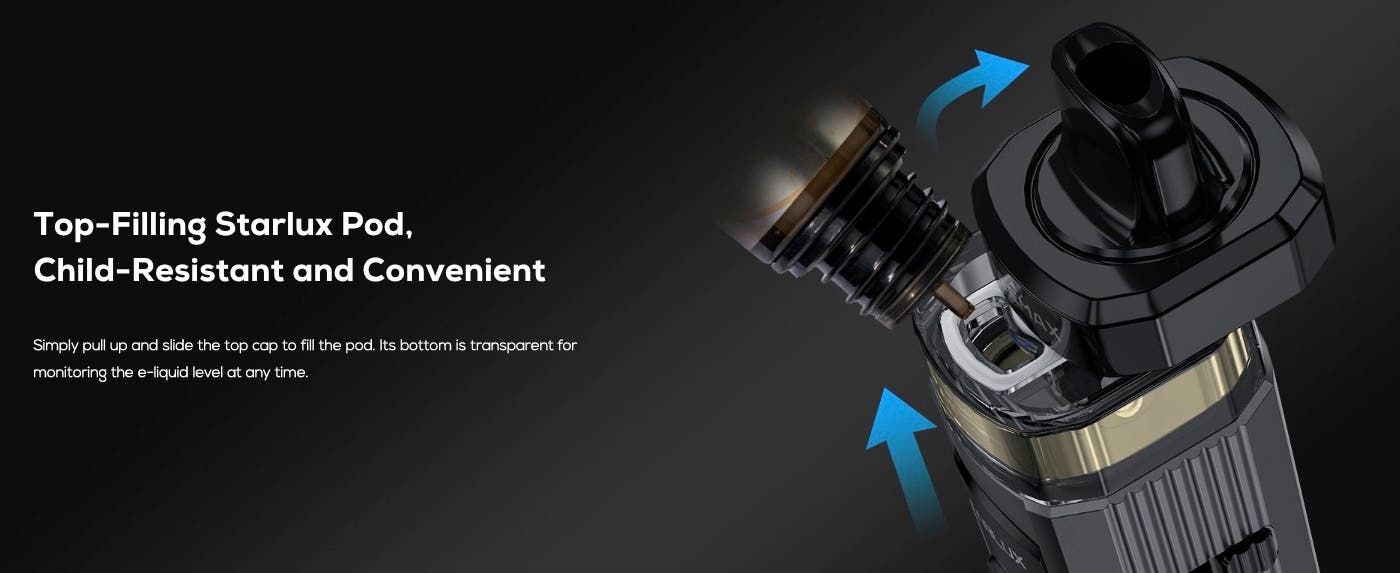 Replaceable 510 drip-tip
The Freemax Starlux replacement pod features an ergonomically designed flat mouthpiece, but is replaceable with any 510 drip-tip of your choice.

ST Mesh coil technology
Freemax's Starlux pods produce outstanding performance and flavour production, made possible through the ST coil range, with FM CoilTech4.0 mesh coil technology and tea fiber cotton and military grade metal.
ST Mesh 0.5Ω - 15-20w (Best 18w)
ST Mesh 0.35Ω - 25-30w (Best 28W)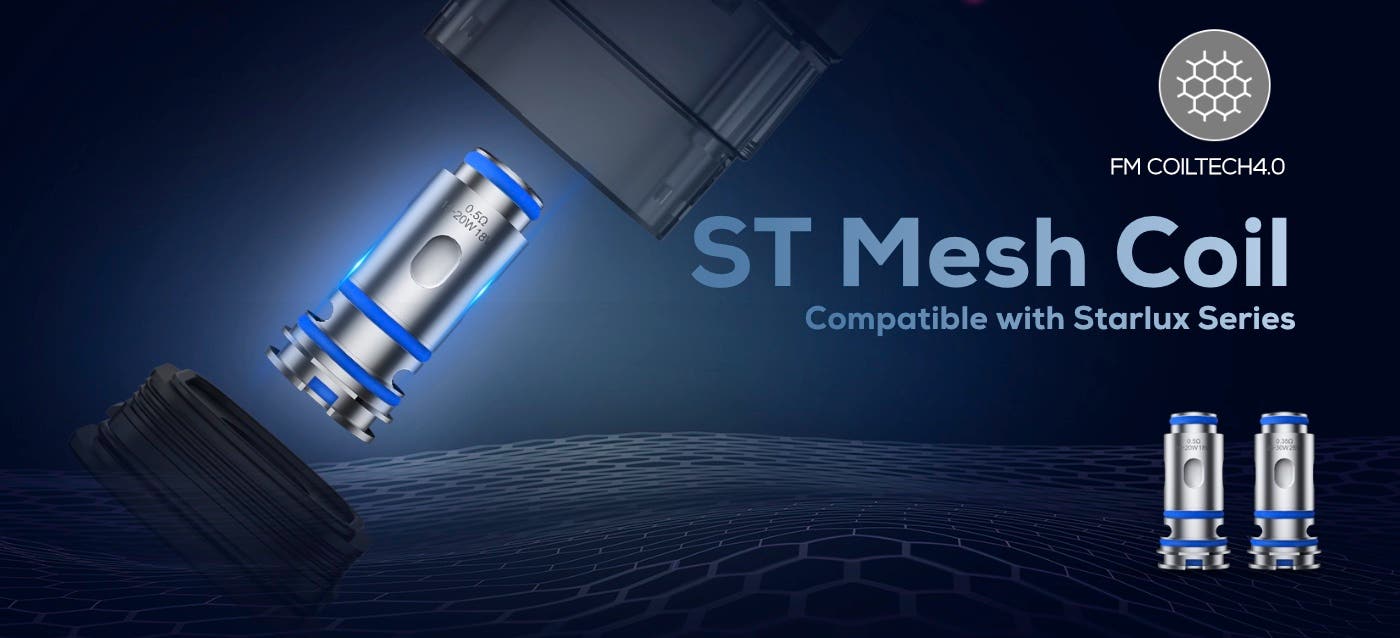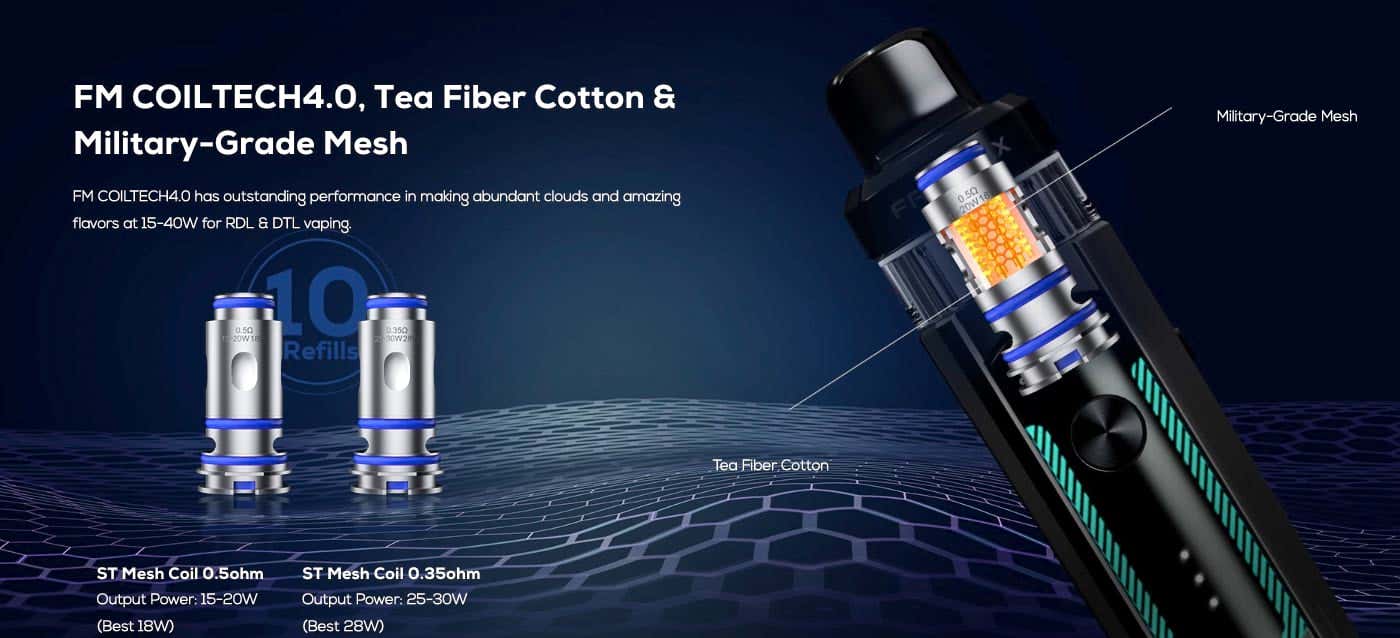 We found other products you might like!
Customer Reviews