FREEMAX GALEX V2 PODS
Replacement pods for use in the Freemax Galex V2 mouth-to-lung (MTL) pod kit, available in a choice of built-in 0.8Ω or 1.0Ω GX-P Mesh coils. The Galex V2 pods feature a convenient side-filling design and Freemax FM SaltCoilTech 4.0 coil build technology.
These low-powered, gentle-drawing MTL vaping pods are ideal for nic salt or freebase e-liquids.
Sold in packs of 2.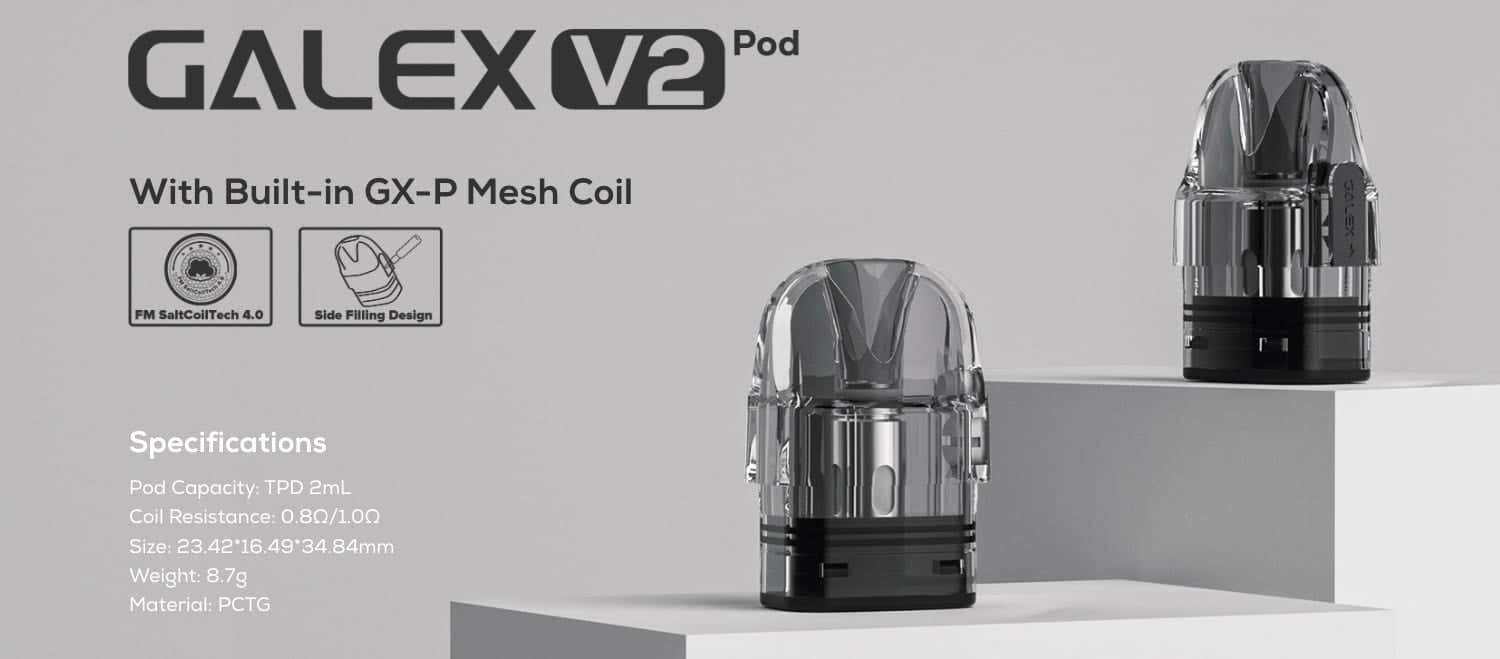 GX-P Mesh
The Galex V2 pods have a built-in GX-P Mesh coil designed to maximise flavour and boost your flavour and vaping experience.
0.8Ω Mesh - 13-18w
1.0Ω Mesh - 12-16w
Specifications
Capacity: 2ml TPD
Size: 23.42 x 16.49 x 34.84 mm
Weight: 8.7 g per pod
Material: PCTG

Easy
With a side-filling design and food-grade transparent pod, the Galex V2 is easy to fill and check the remaining e-liquid level.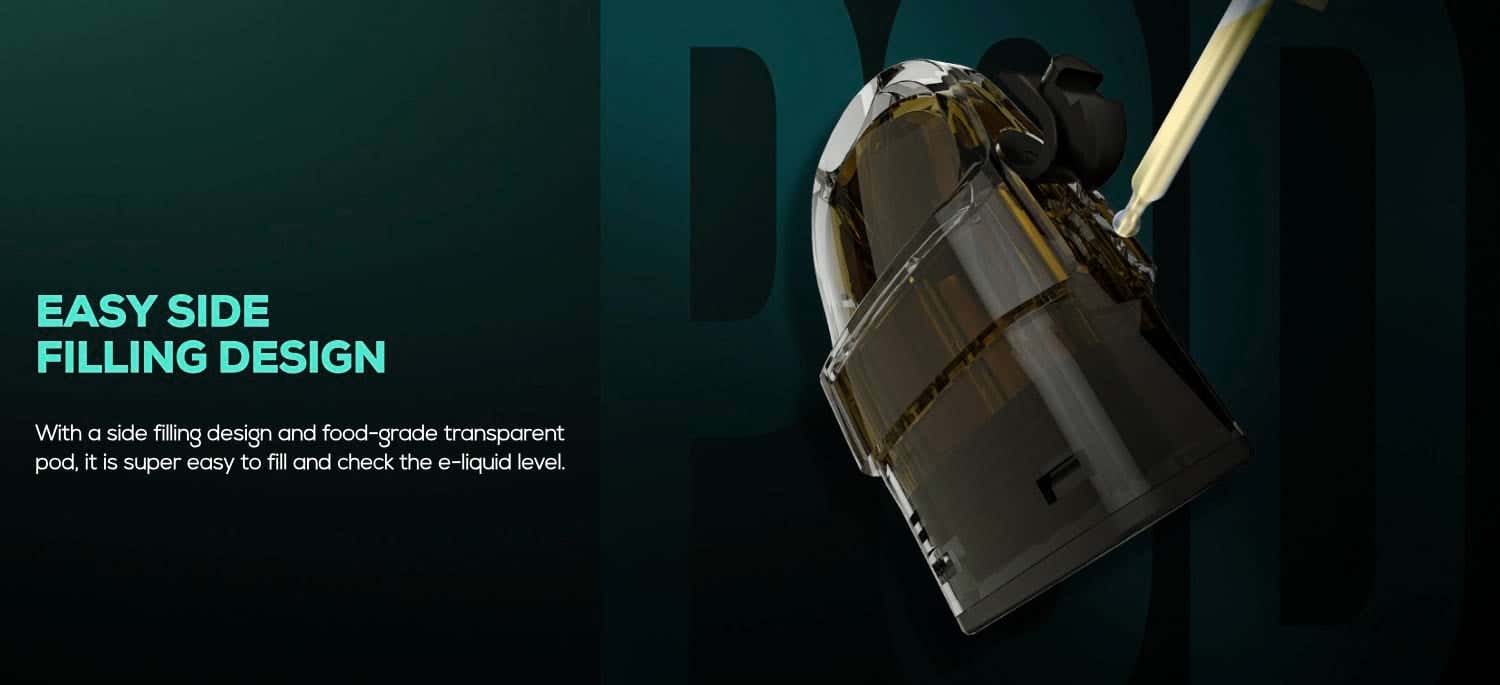 Ultra
Freemax's FM SaltCoilTech 4.0 coil build technology innovatively combines SS904L Mesh with a 50% increase in tea fiber cotton to deliver the purest flavours from the first puff while further improving the coil's lifespan.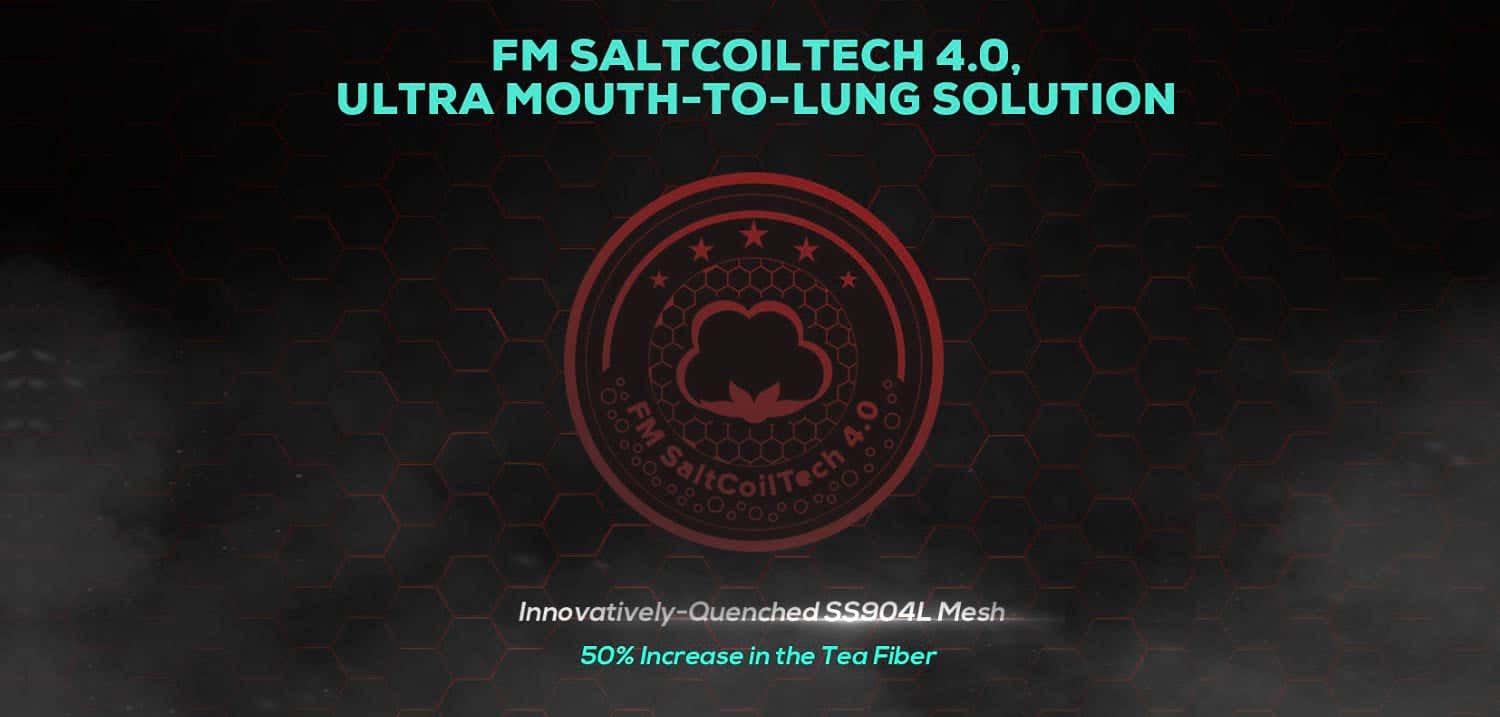 Depending on how many cigarettes you smoke, we recommend the following strength e-liquids with the Freemax Galex V2 Pods.
Not sure what Nic Salts are? See our guide here.
To avoid premature coil failure, be sure to follow our coil priming guide.
Customer Reviews