Twisted Lollies Short Fill E-Liquids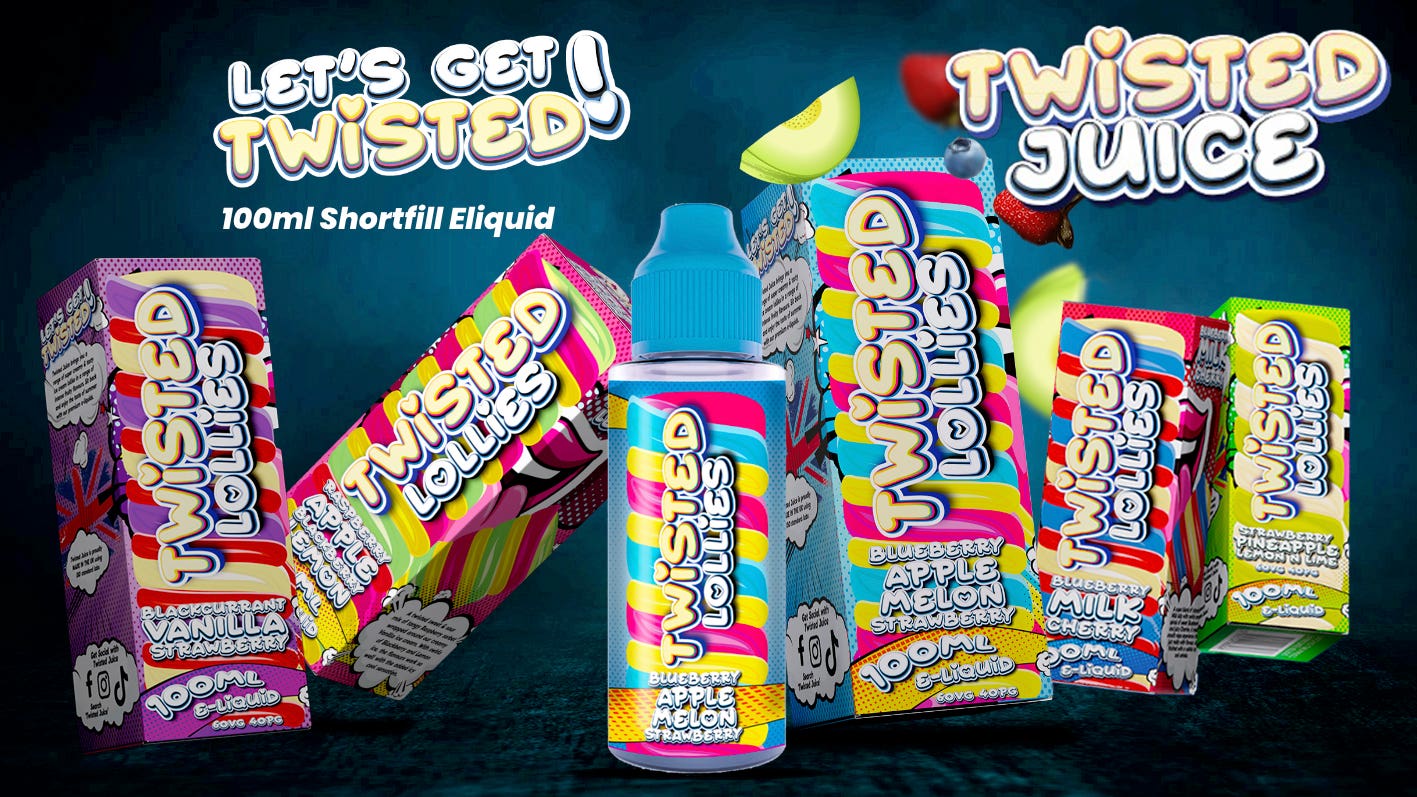 Twisted Lollies Short Fills
Twisted Lollies Short Fills are a range of premium e-liquids ready for the summer sunshine! Manufactured by Twisted Juice, these 100 ml short fill e-liquids combine a creamy vanilla ice cream with a twisted combination of fruity sorbets, and are available in 8 different flavours.
Available in a 120ml bottle containing 100ml of eliquid, leaving sufficient space for two 10ml nicotine shots to be added for a total nicotine strength of 3mg.
Blended with a VG/PG mix of 60/40, these fresh flavours work best with direct to lung, sub-ohm devices and pod mod kits.
You can read our guide on vaping styles explained to learn about the differences between mouth to lung vaping and direct to lung vaping.