200ml Short Fills
Short fill e-liquids are 0mg e juices that are supplied in a bottle which leave enough space for nicotine to be added by using nicotine shots.
Short fill liquids are a great way to avoid unnecessarily wasting numerous 10ml bottles, particularly if you are a heavier e liquid user.
In this selection you will find 250ml bottles containing 200ml of 0mg vape liquid. Add 4 x 18mg or 20mg flavourless nic-shot to achieve 240ml of 3mg juice.
Once you have added your booster shot, you need to make sure the bottle is shaken vigorously (and make sure the cap is done up tightly first!). It is also advisable to give the bottle a gentle shake and/or tilt each time you go to refill you tank as some of the thicker flavours don't bond that quickly.
Are you ready to shake-n-vape?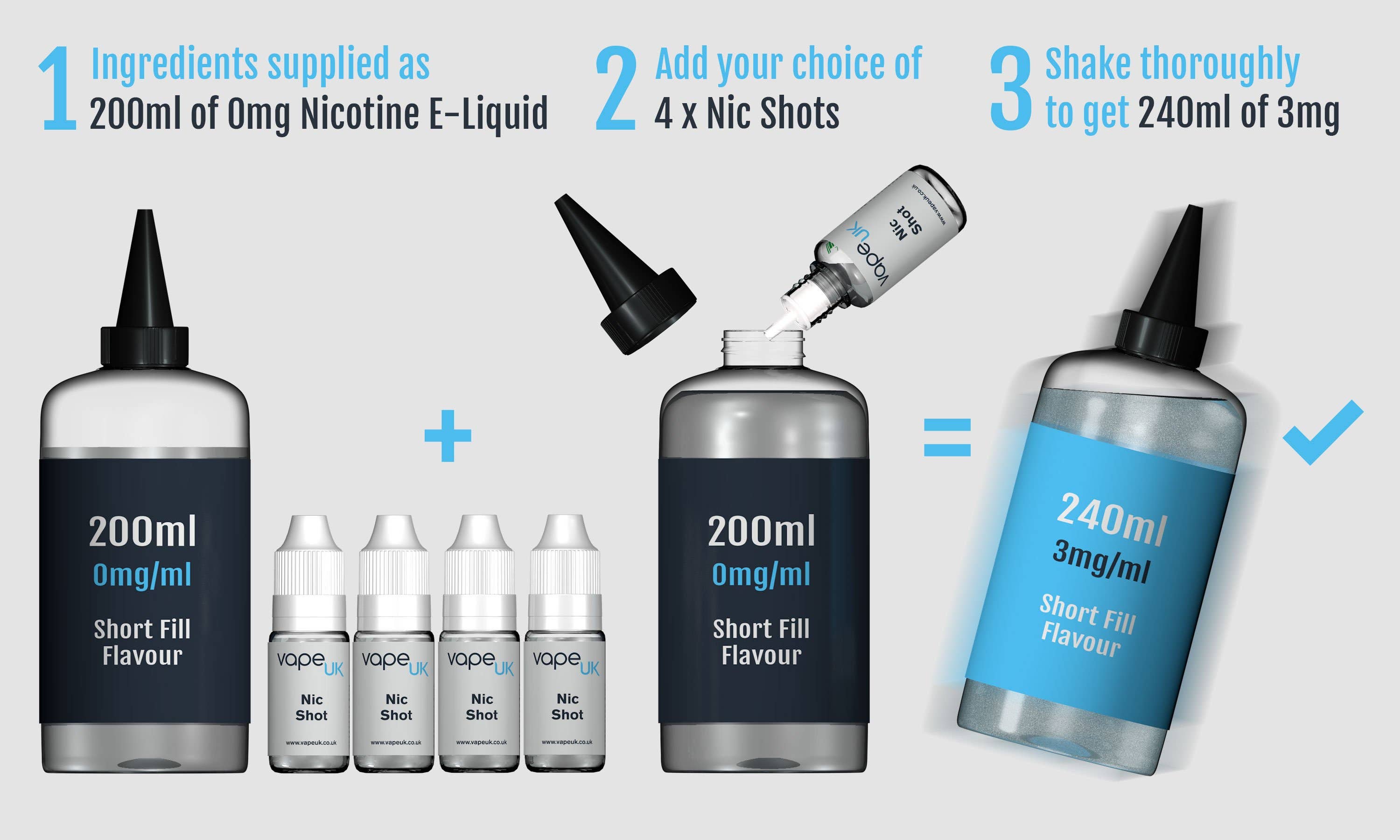 Items 1-16 of 33
Page
You're currently reading page

1
Items 1-16 of 33
Page
You're currently reading page

1