INNOKIN ZLIDE TANK
The Innokin Zlide Tank is a collaboration between Phil Busardo, Dimitris Agrafiotis, and Innokin.
The Zlide is not intended as a replacement for the Zenith tank, but rather to offer a more cost-effective option and address some requests from Zenith users.
Removal of the riser so more mouthpieces will look a better fit
Replaceable glass tank section in case of damage
The Zlide is compatible with the entire Zenith coil range and maintains the same easy and clean coil replacement system you've come to love from Zenith.
To save cost for you, Zlide does not feature a liquid shut-off as found on the Zenith which is why it will only come in a 2ml, 22mm format allowing you to take advantage of the easy slide-filling top cap without the risk of flooding the coil.
The top cap also features a child-proof design. Removing the mouthpiece first allows the top cap to slide open. With the mouthpiece in place, the cap is locked closed.
The tank can also be unscrewed in order to clean the inside or replace the glass tank section.
The top slider can also be disassembled to replace the silicone seal.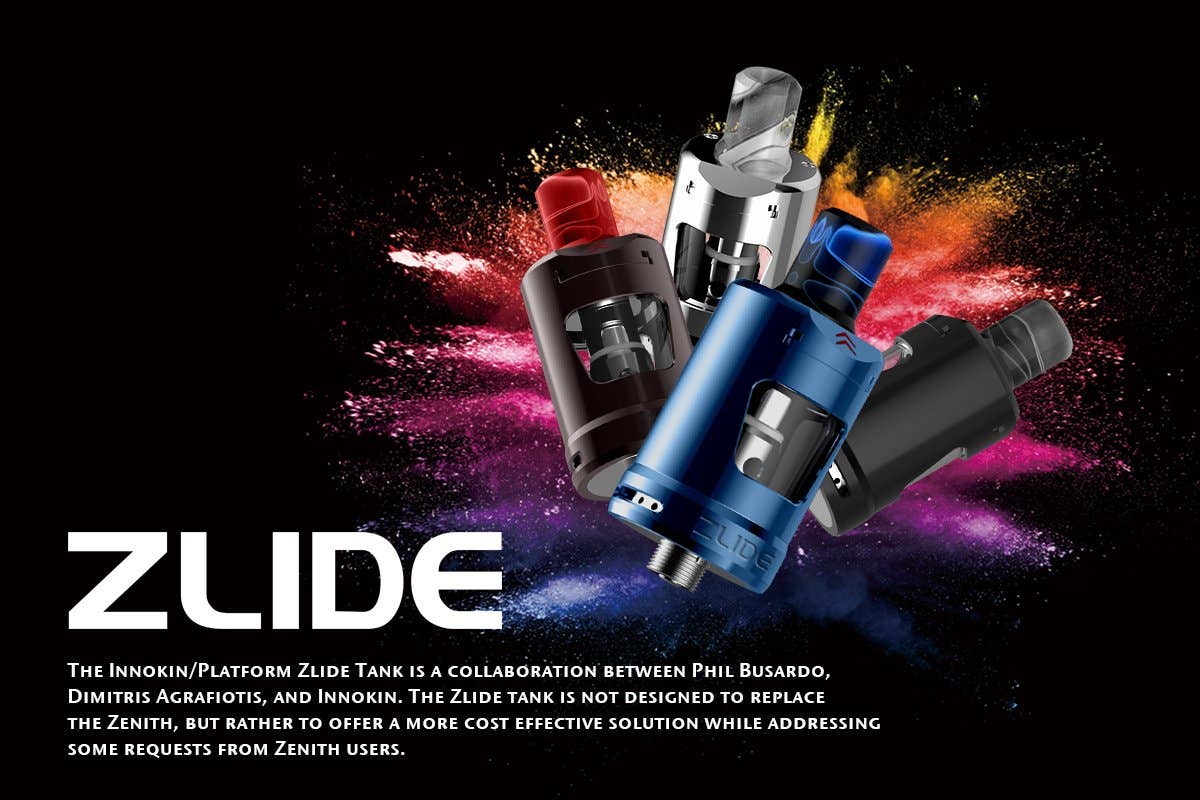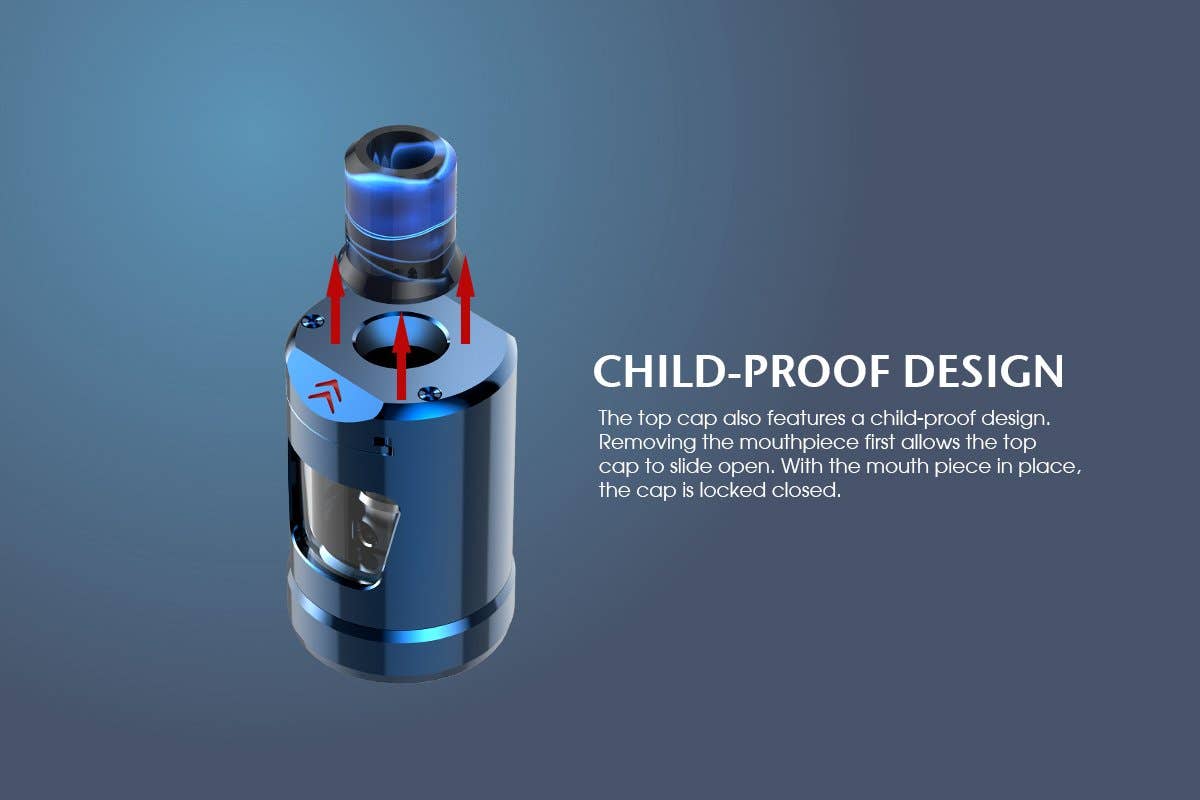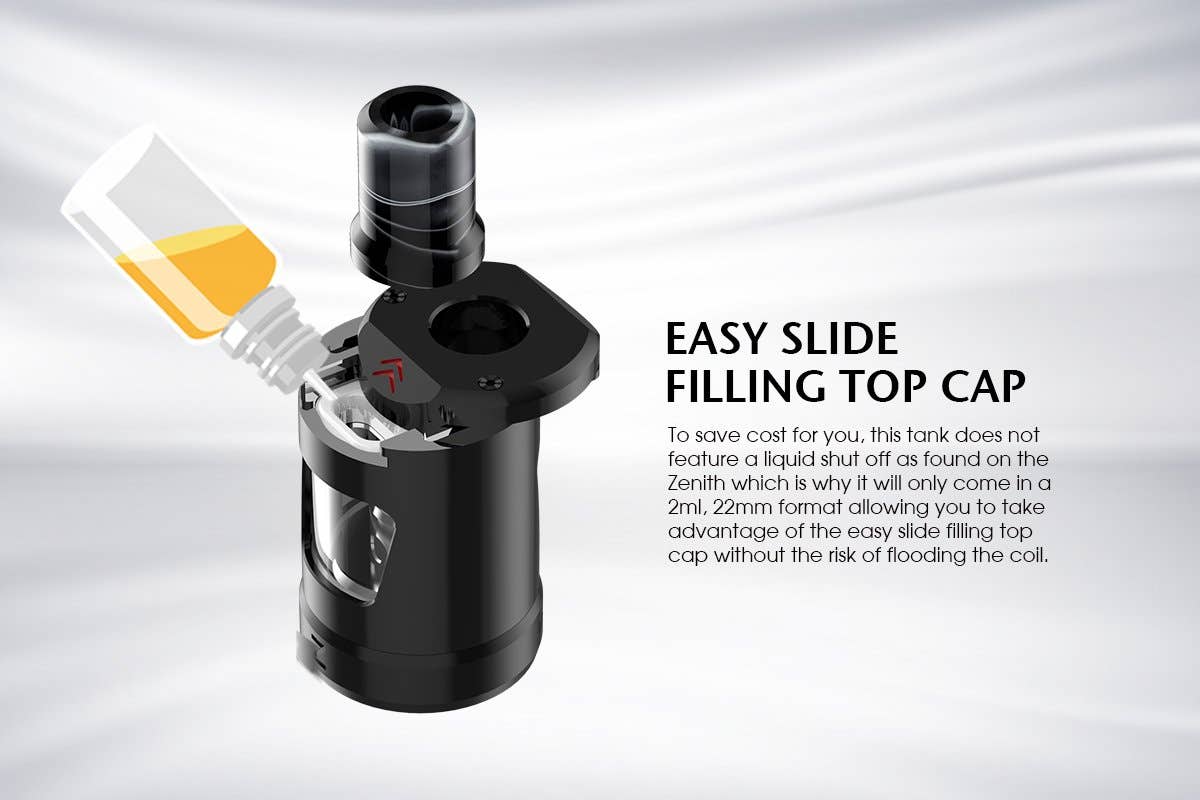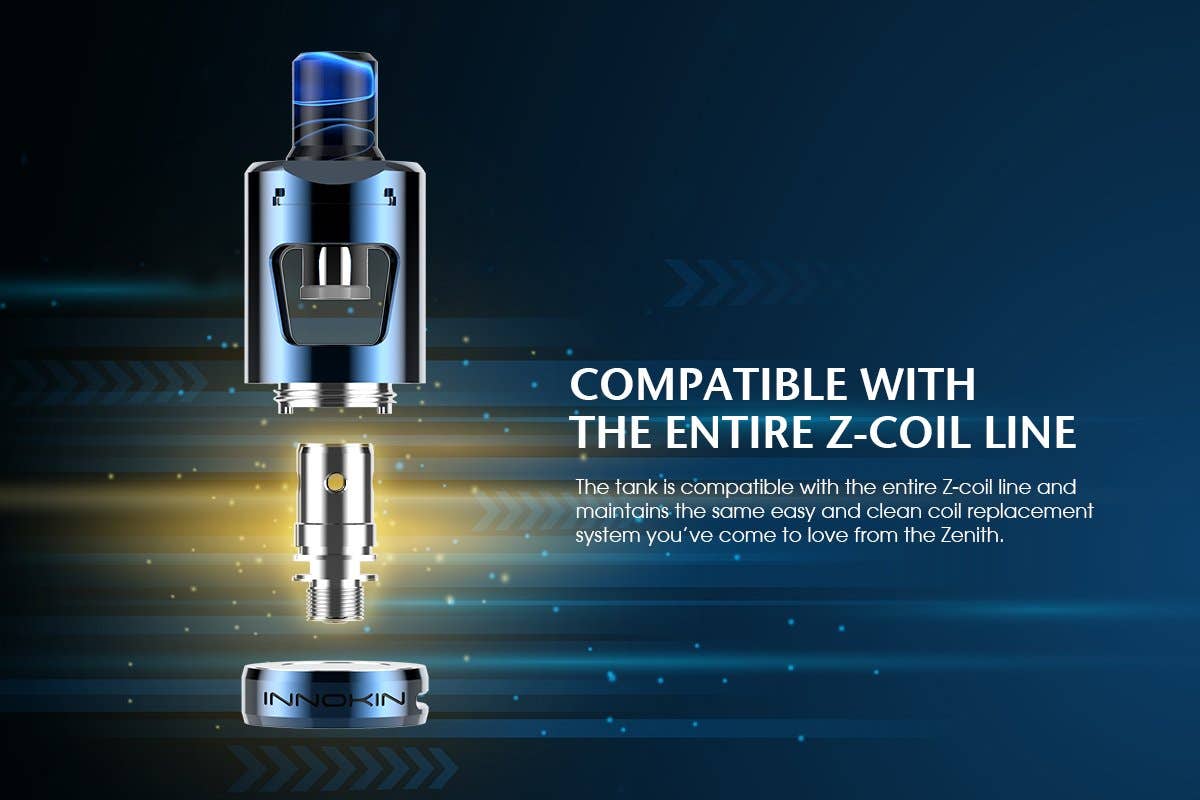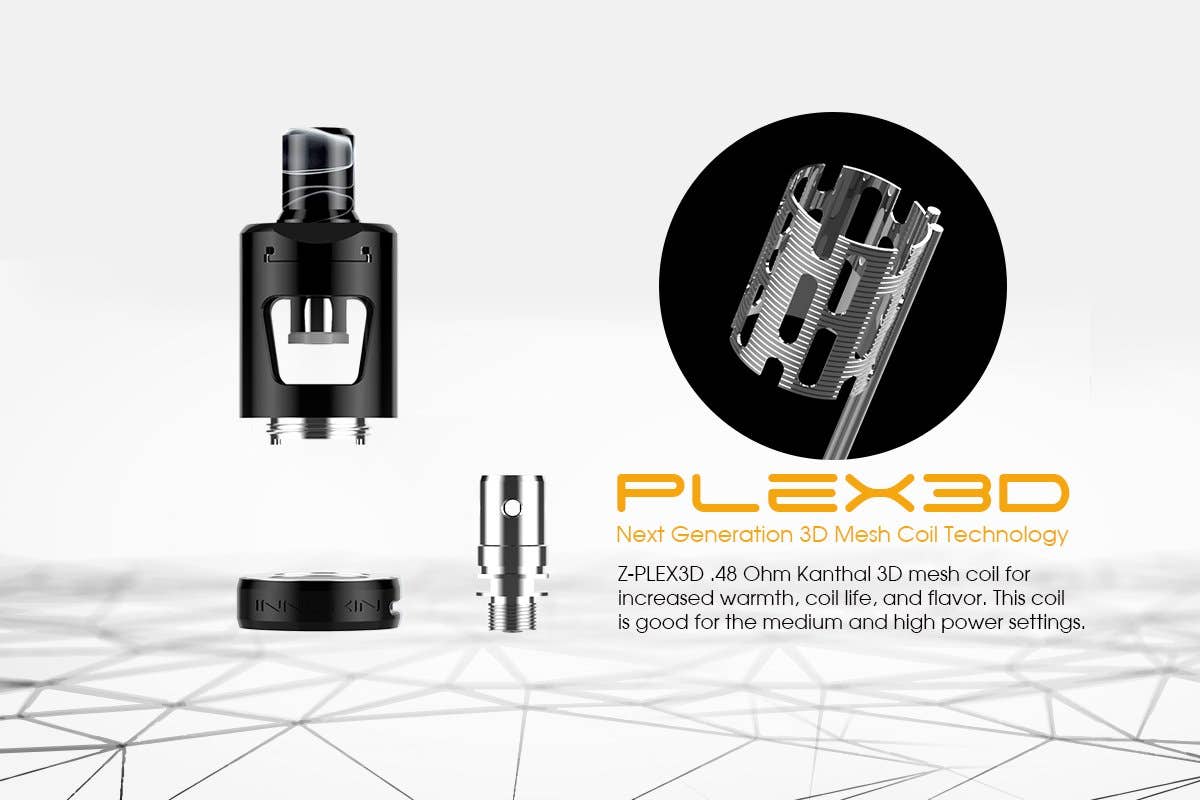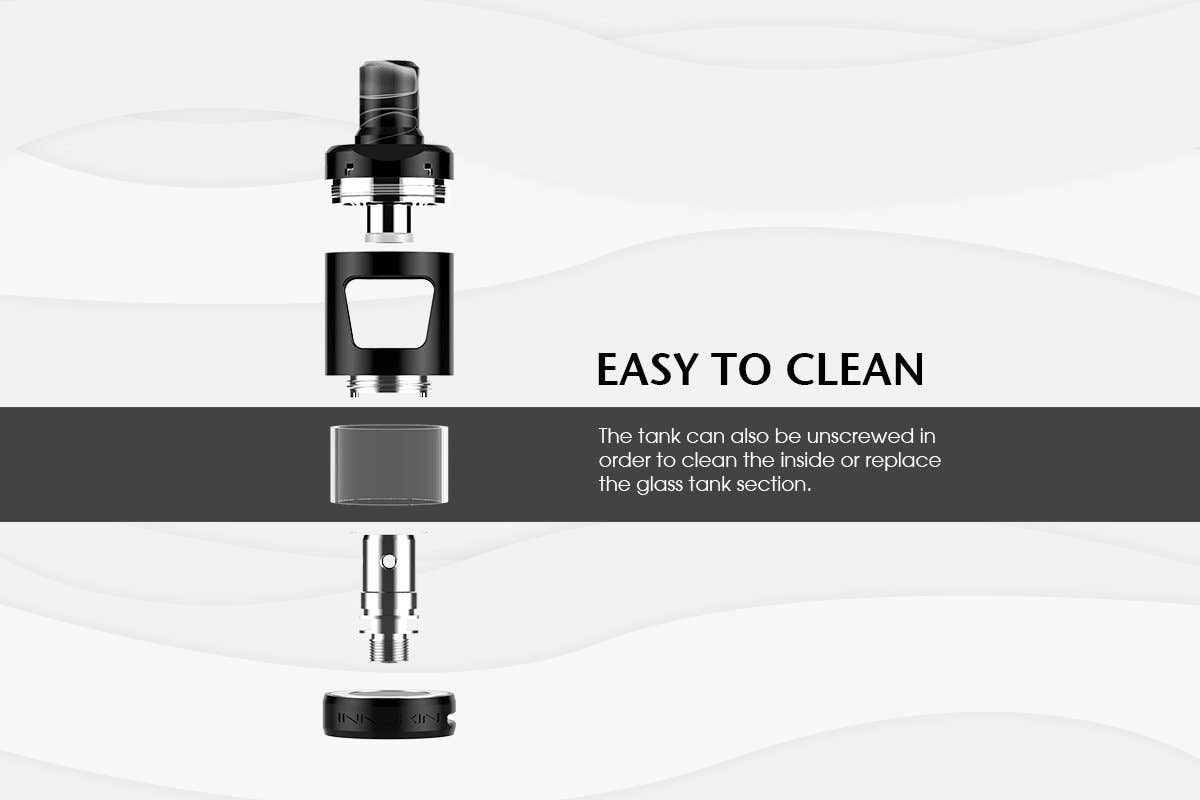 Kit contents:
1 x Z-PLEX3D 0.48 Ohm Kanthal 3D mesh coil for increased warmth, coil life, and flavour.
1 x 1.6 Ohm Kanthal coil for a cooler vape at lower wattages.
Two mouthpieces.
Replacement glass tank section.
Replacement silicone seal.
Replacement o-rings.
Depending on how many cigarettes you smoke, we recommend the following strength e-liquids with the Innokin Zlide Tank.
Not sure what Nic Salts are? See our guide here.
To avoid premature coil failure, be sure to follow our coil priming guide.
Replacement items for this tank
We found other products you might like!
Customer Reviews