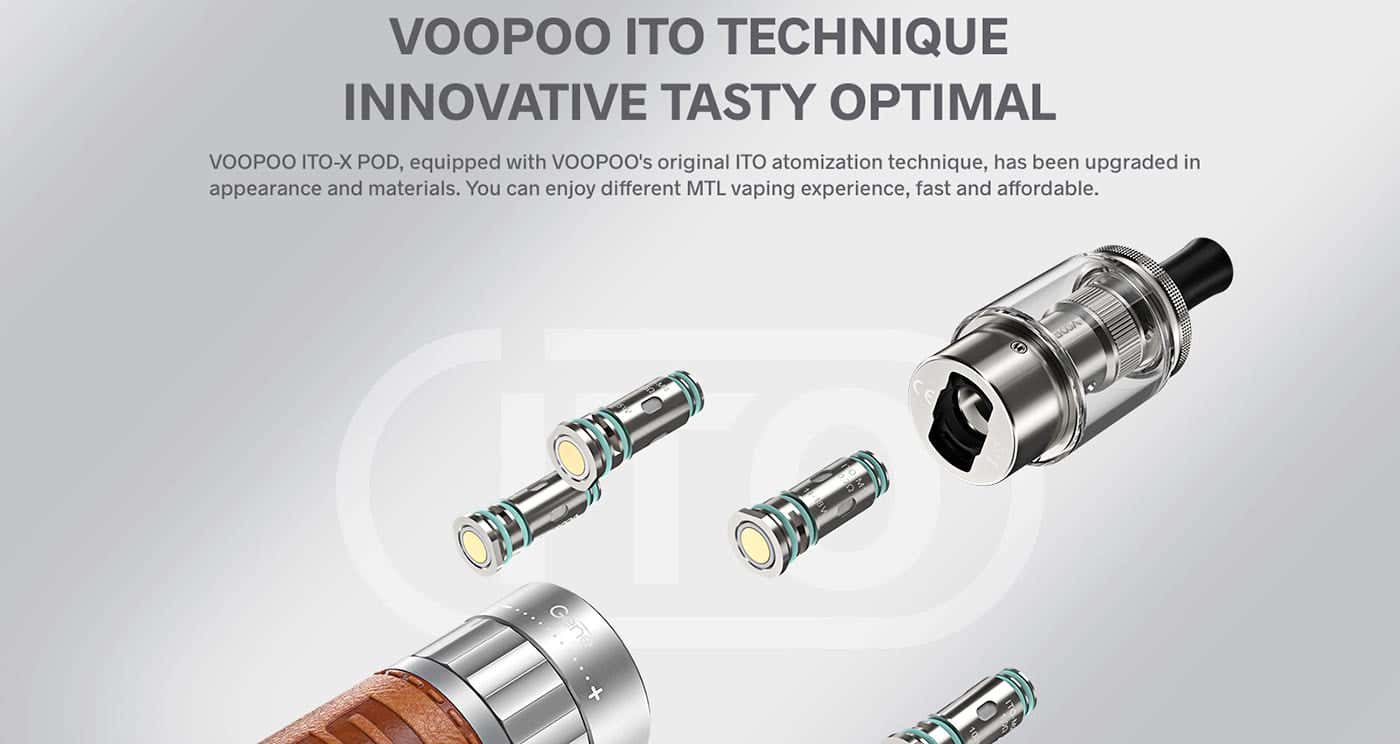 Colour choice
The Voopoo ITO-X Replacement pod is available in the choice of two colours, Black or Silver.

Stable airflow
The ITO-X Pod incorporates stable airflow, built within the construction and design of the coil, ensuring a direct airflow and overall consistent flavour production.
The pod is constructed using 4 layers of silicone rings, to form an effective leak-proof unit, designed to last.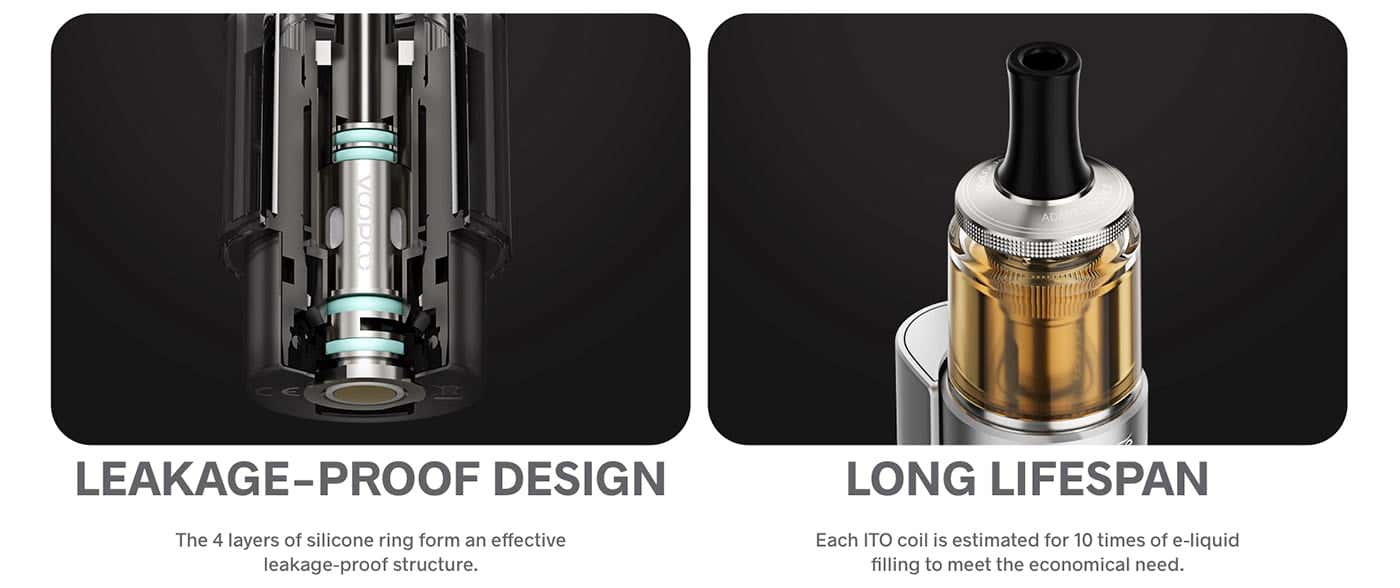 ITO-X Pod coil compatibility
The Voopoo ITO-X Pod is compatible with Voopoo ITO mesh coils, which are available in 4 different resistance and performance choices.
ITO-M0 Mesh: RDL Vaping 0.5Ω (Range: 18-25w)
ITO-M1 Mesh: Loose MTL Vaping 0.7Ω (Range: 14-18w) (Currently unavailable)
ITO-M2 Mesh: MTL Vaping 1.0Ω (Range: 10-14w)
ITO-M3 Mesh: Tight MTL Vaping 1.2Ω (Range: 8-12w)

Depending on how many cigarettes you smoke, we recommend the following strength e-liquids with the Voopoo ITO-X Pods
Not sure what Nic Salts are? See our guide here.
To avoid premature coil failure, be sure to follow our coil priming guide.
Compatible coils for these pods
We found other products you might like!
Customer Reviews