VAPORESSO ECO NANO PODS
Replacement pods for use in the Vaporesso Eco Nano Pod Vape kit. Featuring Vaporessos COREX Heating and SSS technologies, boasting extended vaping lifespan per pod.
Sold in packs of 2.
Pod Types
Available in 0.8Ω and 1.2Ω resistances for MTL vaping.
COREX
Vaporesso's COREX Heating Tech in-built coil technology applies a unique morph-mesh structure design with COREX cotton to ensure a more rapid and even heating distribution. This advanced coil technology provides sheer flavour accuracy from the first to the last puff and extends the pod lifespan by up to 50%.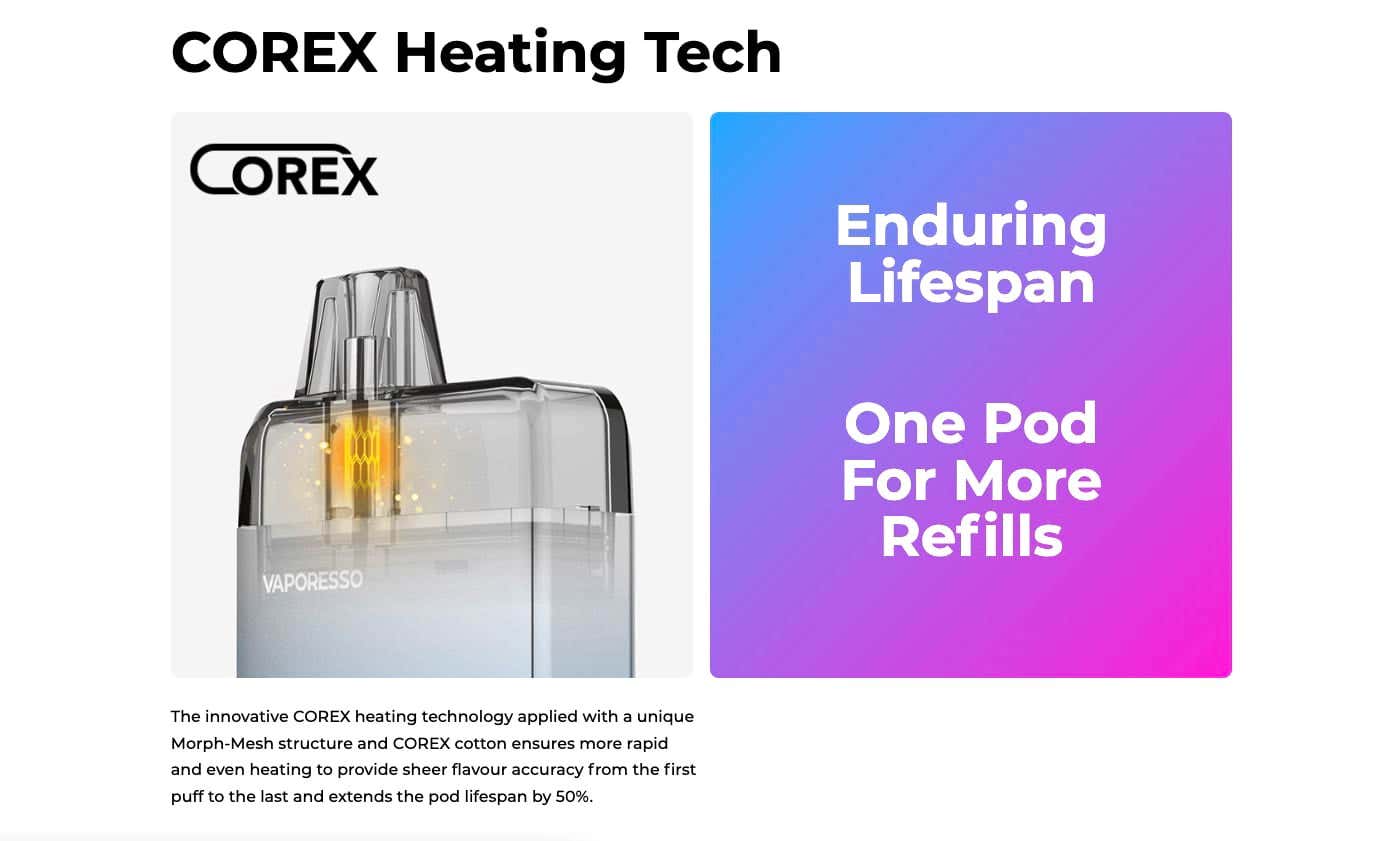 More Puffs
The Eco Nano has a built-in mesh coil with a bottom-filling refillable 2ml capacity, allowing you to enjoy your favourite e-liquid flavours for more puffs and extended periods comparable to a single-use 2ml disposable pod vape.
Depending on how many cigarettes you smoke, we recommend the following strength e-liquids with the Vaporesso Eco Nano Pods.
Not sure what Nic Salts are? See our guide here.
To avoid premature coil failure, be sure to follow our coil priming guide.
Customer Reviews