UWELL VALYRIAN 3 COILS
Replacement coils for use in the Uwell Valyrian 3 tank and Valyrian 3 kit. Available in 0.14 ohm and 0.32 ohm options, designed for direct-to-lung (DTL) vaping.
Sold in packs of 2.
Coil Types
SS316L 0.32 ohm UN2 Valyrian 3 coil 80 - 85w
FeCrAl 0.14 ohm UN2-2 Valyrian 3 coil 80 - 90w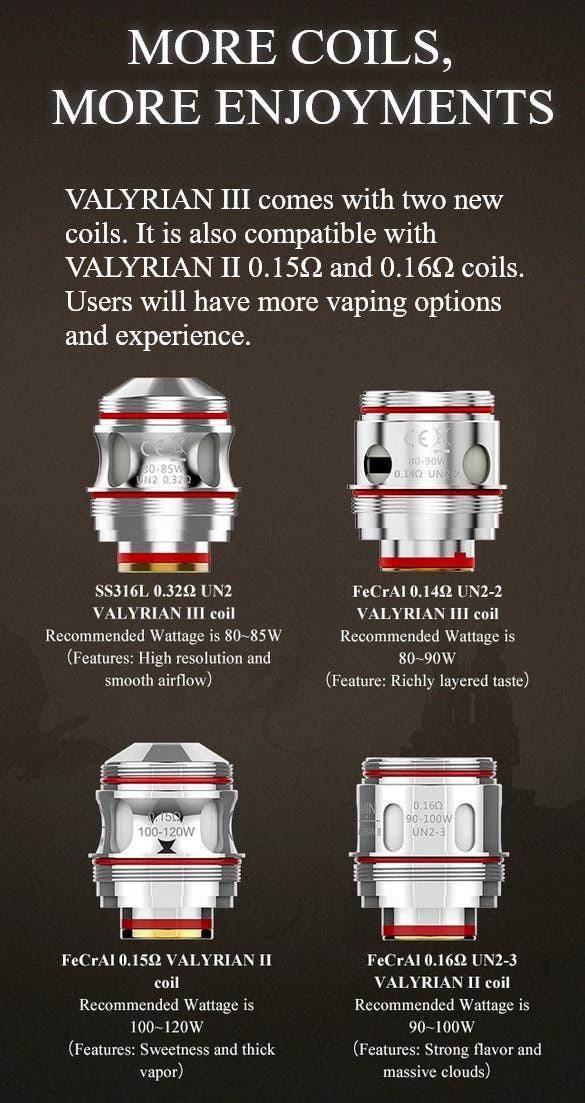 The Uwell Valyrian 3 replacement coils are recommended for use with High VG 70+ (DTL) E-Liquids.
Our guide on vaping styles explains the differences between mouth-to-lung vaping and direct-to-lung vaping.
To avoid premature coil failure, follow our coil priming guide.
Customer Reviews