Uwell Caliburn Explorer Pod Vape Kit
UWELL CALIBURN EXPLORER POD KIT
The Uwell Caliburn Explorer pod vape kit is an incredibly versatile and unique addition to the Caliburn series of MTL vaping kits.
Featuring a dual pod, the Caliburn Explorer allows for using two different Caliburn G and G2 coils with up to four different modes, maximising the full flavour potential of your e-liquid. This unique functioning pod device allows you to choose from filling the pod with one or two different flavours and then drawing from one or the other simultaneously or alternating between both with every puff.
The Explorer also benefits from a large, fast-charging type-c internal 1000 mAh battery for two days of vaping, auto-draw activation, and a clear view pod window to ensure you keep your e-liquid topped up.

Colours
The Caliburn Explorer kit is available in four simple colours.
Black
Silver
Pink & Cyan
Orange & Black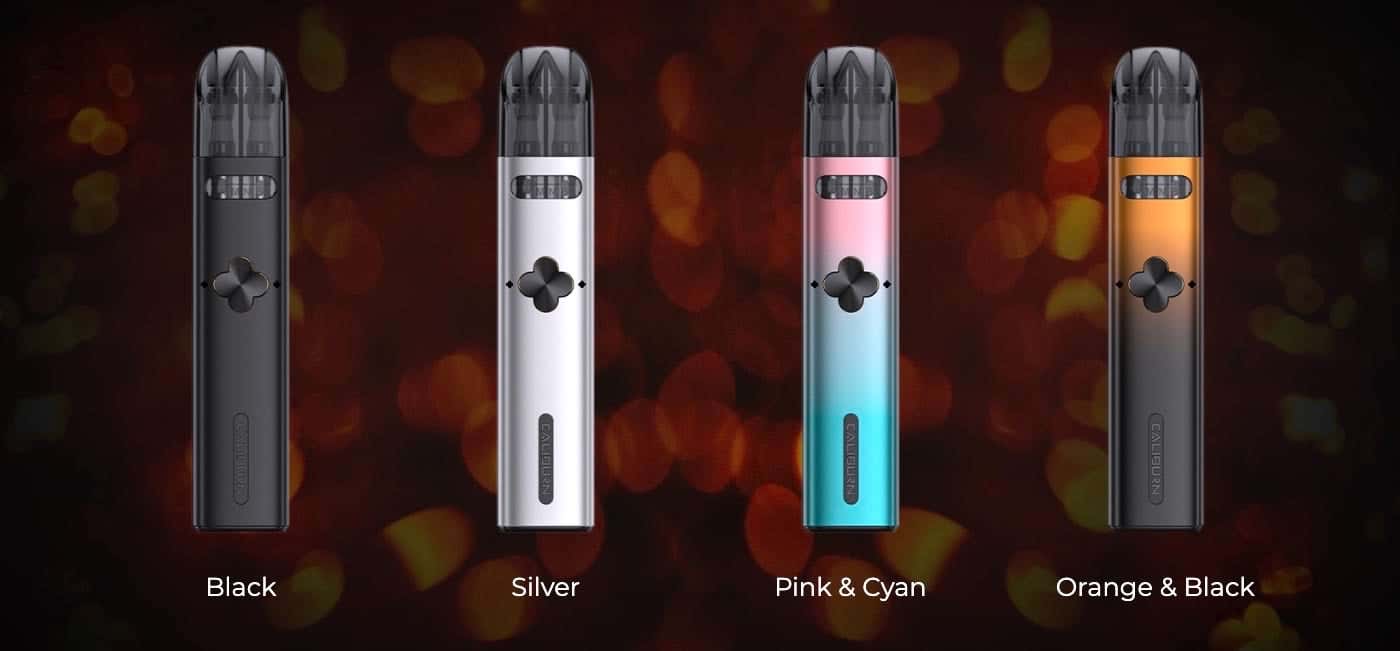 Dual
To activate Dual mode, press the up button once and enjoy two flavours from every puff. Experiment and create countless flavour combinations with different e-liquids.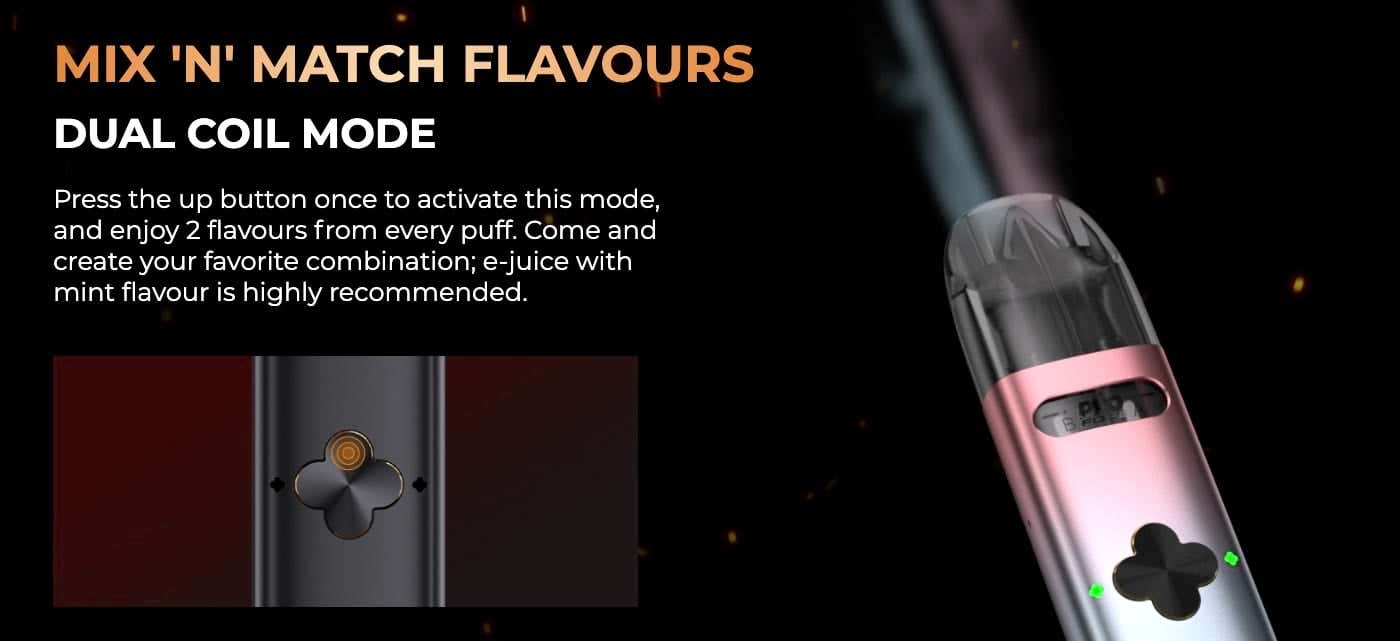 Left / Right
Pressing the left button once will activate the coil installed on the left side, while pressing the right button will activate the coil installed on the right.
The ability to install different coils on either side flavour with different flavours makes the combinations endless.
Alternate
Pressing the down button once will activate Alternate mode, where the flavour will be switched automatically upon each puff while drawing different juice into either side.
If you have a menthol flavour on one side and a fruit flavour on the other, using Alternate mode will automatically switch between both flavours on every puff.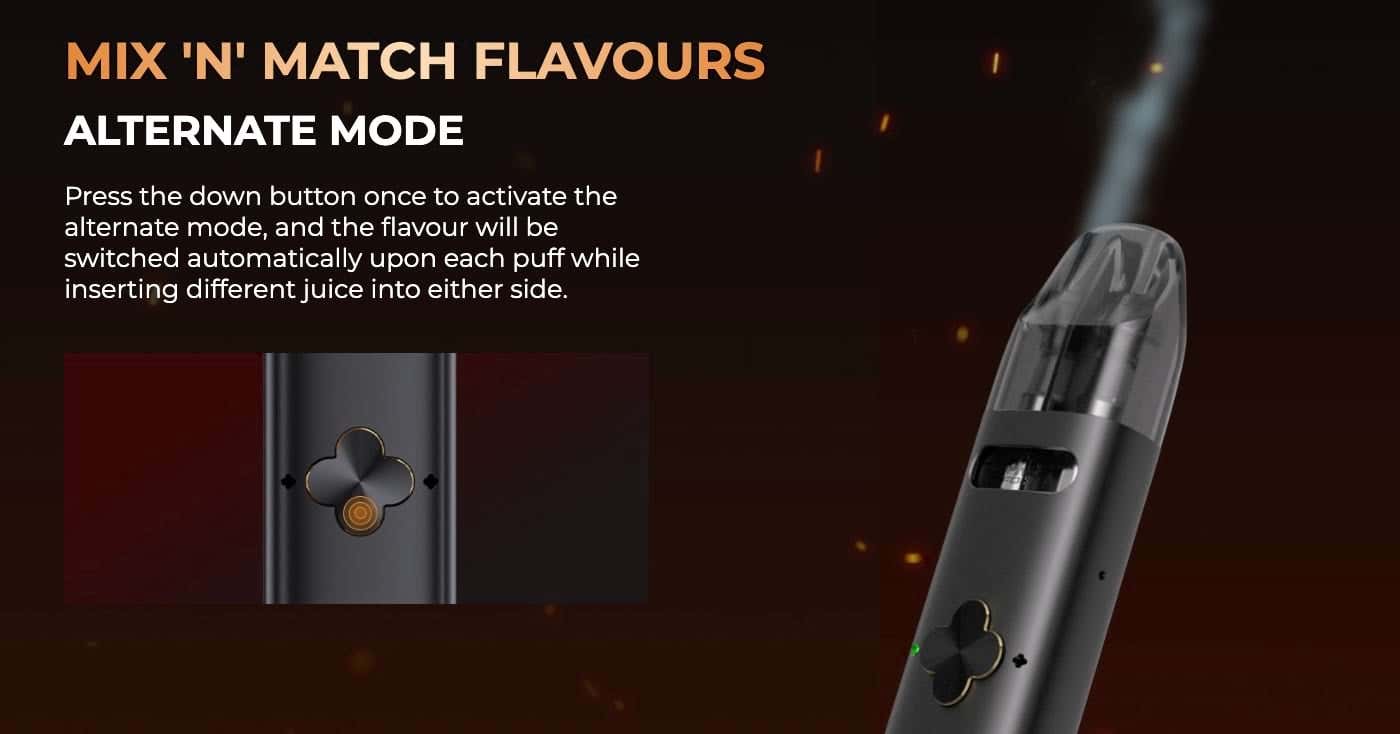 Operation
The Caliburn Explorer features a 4-leaf clover design menu button, enabling you to switch between different modes or effortlessly activate different coils.
Choose from Left Coil, Right Coil, Dual Coil and Alternate modes.
Dual
Utilising the full potential of the Caliburn G and G2 coil series, the Explorer can use both coils at the same time.
Depending on what coil you prefer, if you install two of the same, you can maximise the power output and increase the intensity of the flavour production.
For example, if you install two of the Caliburn G 0.8Ω (16w Max output) coils, one on each side, you'll get up to a maximum of 32 watts of power.
Coil Choice
Caliburn G FeCrAl UN2 Meshed-H 0.8Ω (8-16w)
Caliburn G2 FeCrAl UN2 1.0Ω (10-15w)
Caliburn G FeCrAl UN2 Meshed-H 1.2Ω (13-16w)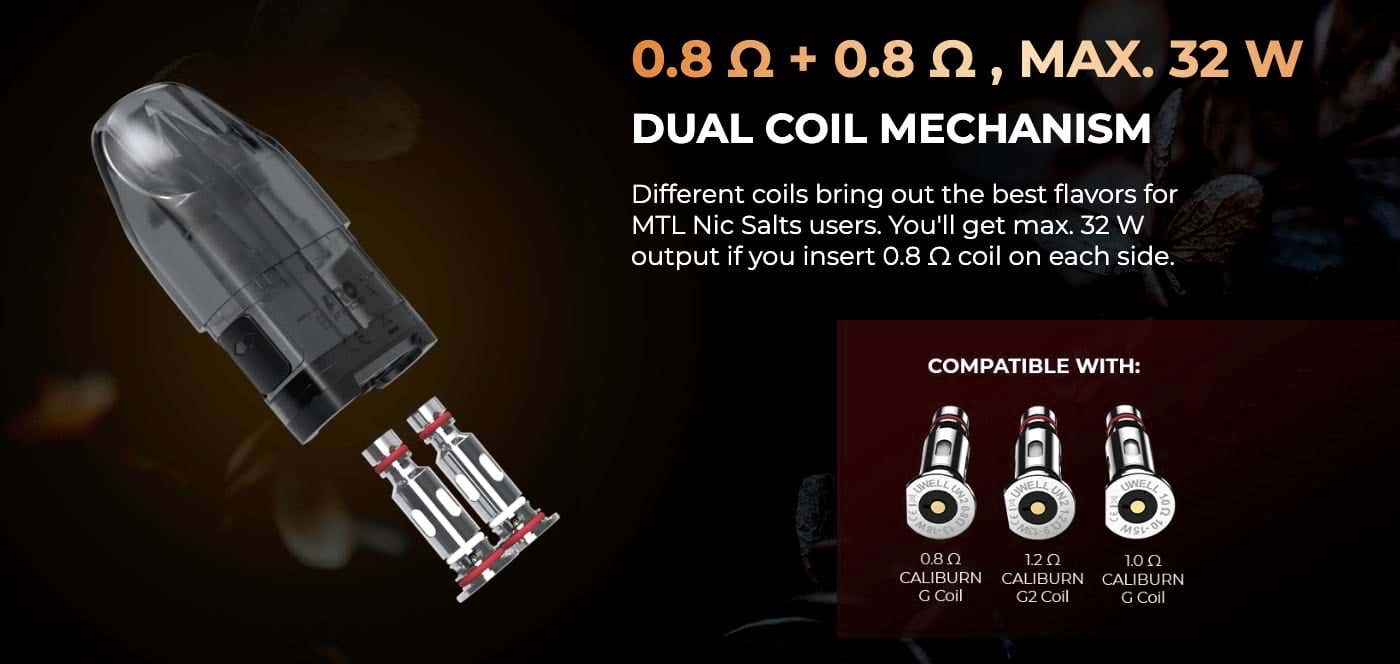 Battery
The Uwell Explorer pod kit has an internal 1000 mAh capacity battery, the largest of the Caliburn series of pod vapes. This long-lasting battery delivers time-saving charging capabilities with fast 2A type-c USB charging.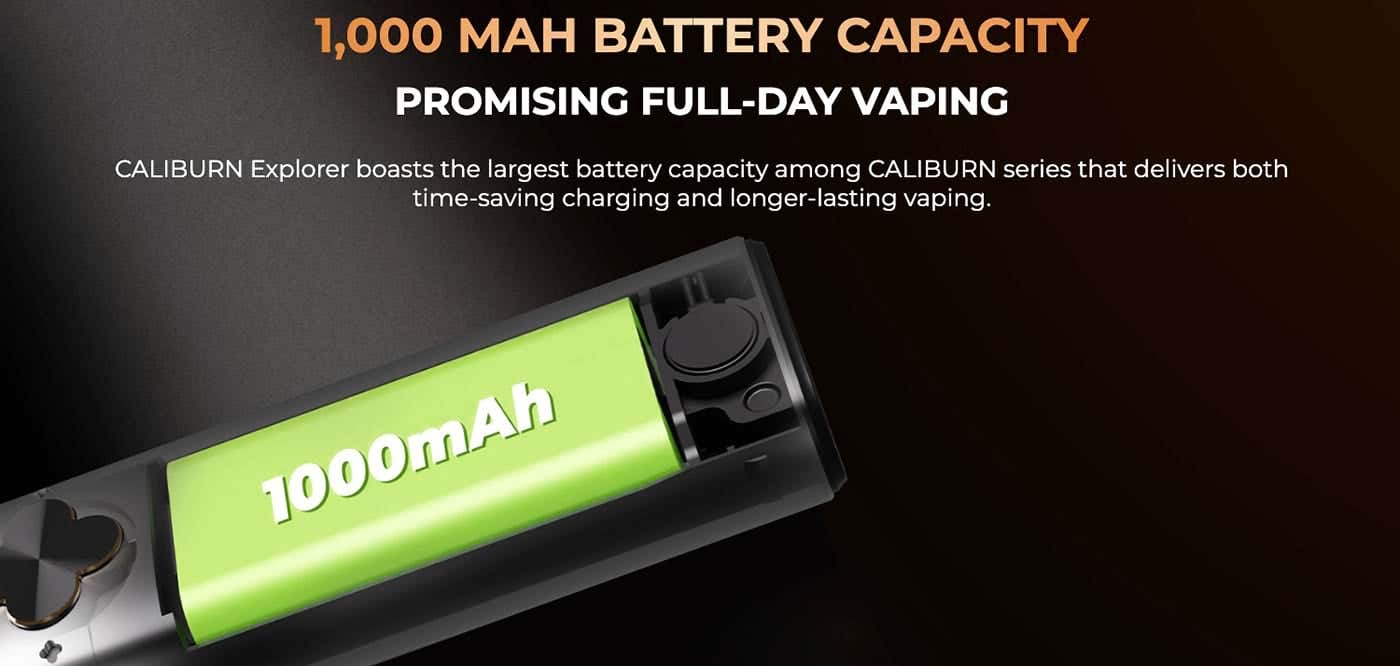 Pod
The 2 ml capacity Explorer pod features a dual side-refill mechanism, allowing you to enjoy two different flavours with two different resistances of coils. Furthermore, you can install two of the same coil and double up on the power output, maximising the full flavour potential of your desired e-liquid.

Key Features
Dual airflow system
Pro-FOCS Flavour technology
Super wide clear view juice window
Auto-draw functioning
2A Fast charging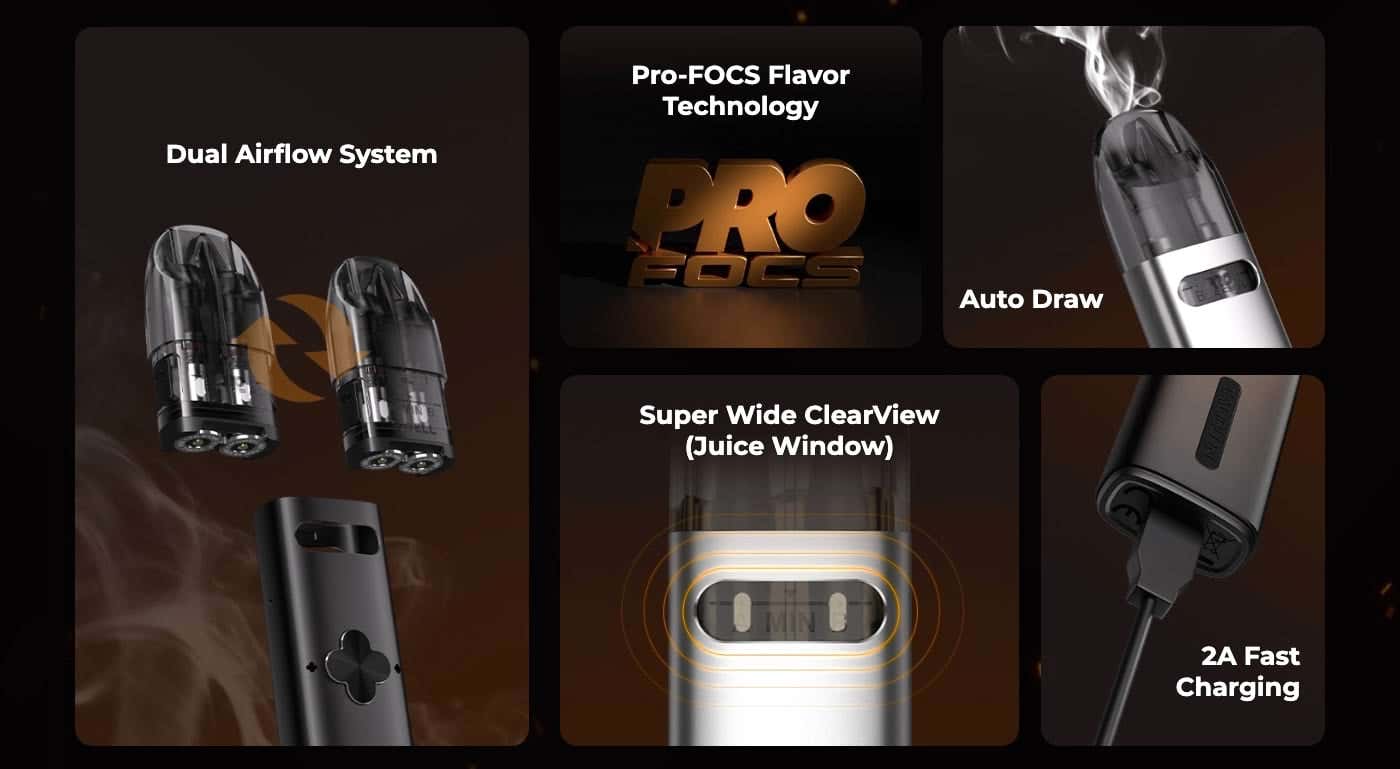 Specifications
Weight: Approximately 51g
Output Power: 32w
Materials: Aluminium Alloy, PC, PA
Dimensions: 14.6 mm x 26 mm x 116.5 mm
Battery Capacity: 1000 mAh
Pod capacity: 2 ml (1 ml per side)
Coil compatibility: Uwell Caliburn G and G2 coils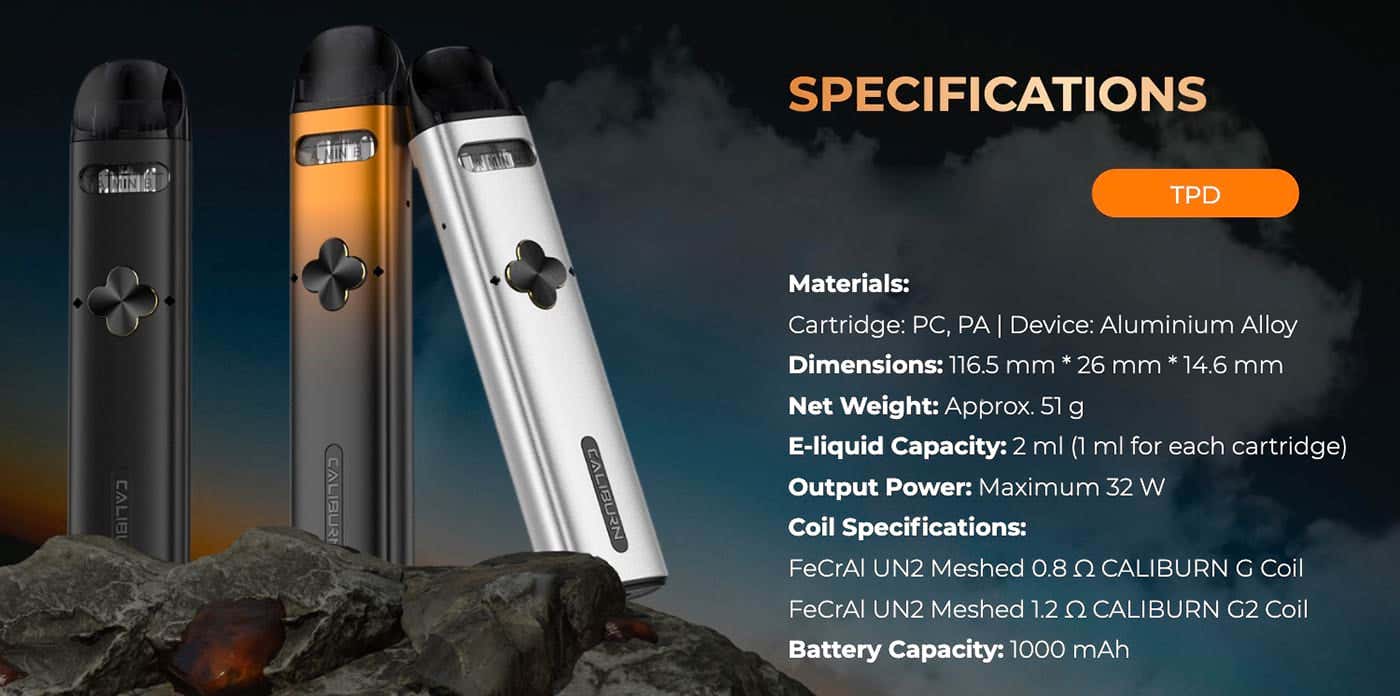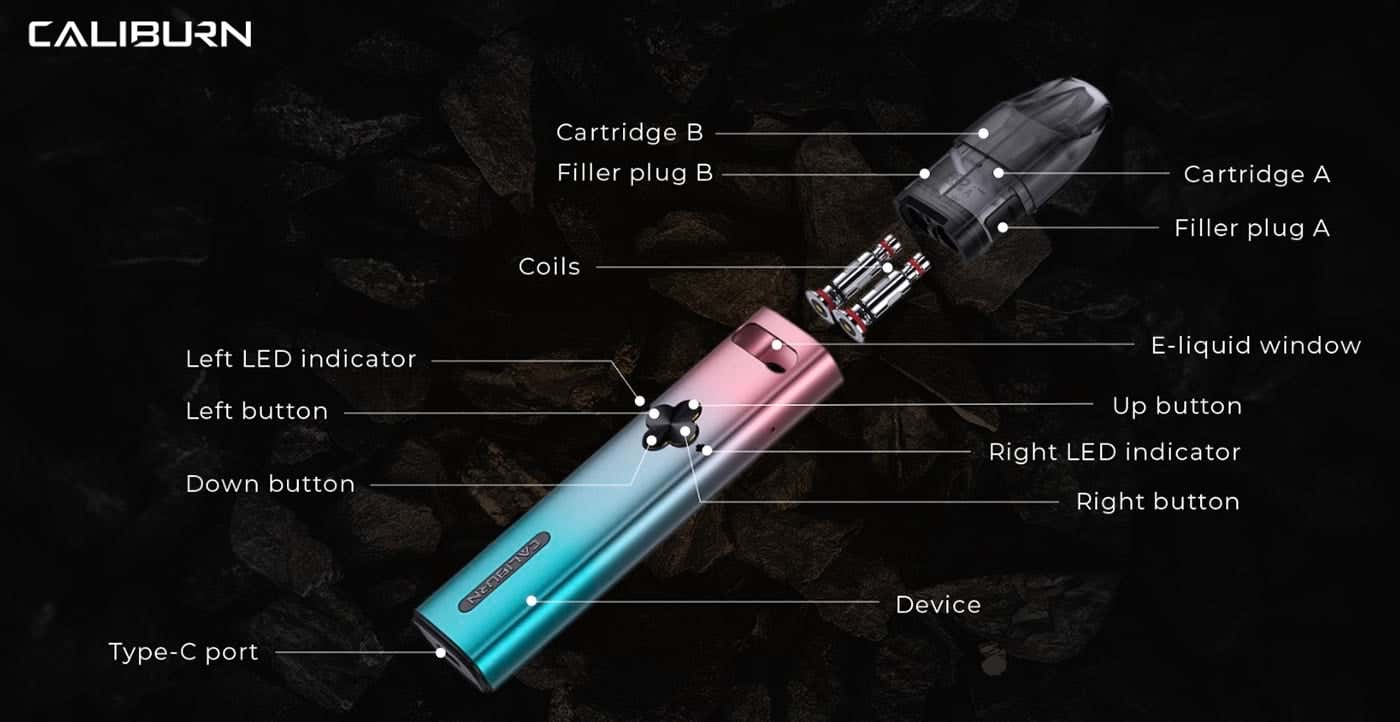 What's in the box?
1 x Caliburn Explorer battery device
1 x Empty Caliburn Explorer pod
1 x Caliburn G 0.8Ω coil (pre-installed)
1 x Caliburn G2 1.2Ω coil (pre-installed)
1 x Caliburn G 0.8Ω coil (spare)
1 x Caliburn G 1.2Ω coil (spare)
1 x Type-C USB charging cable
1 x User Manual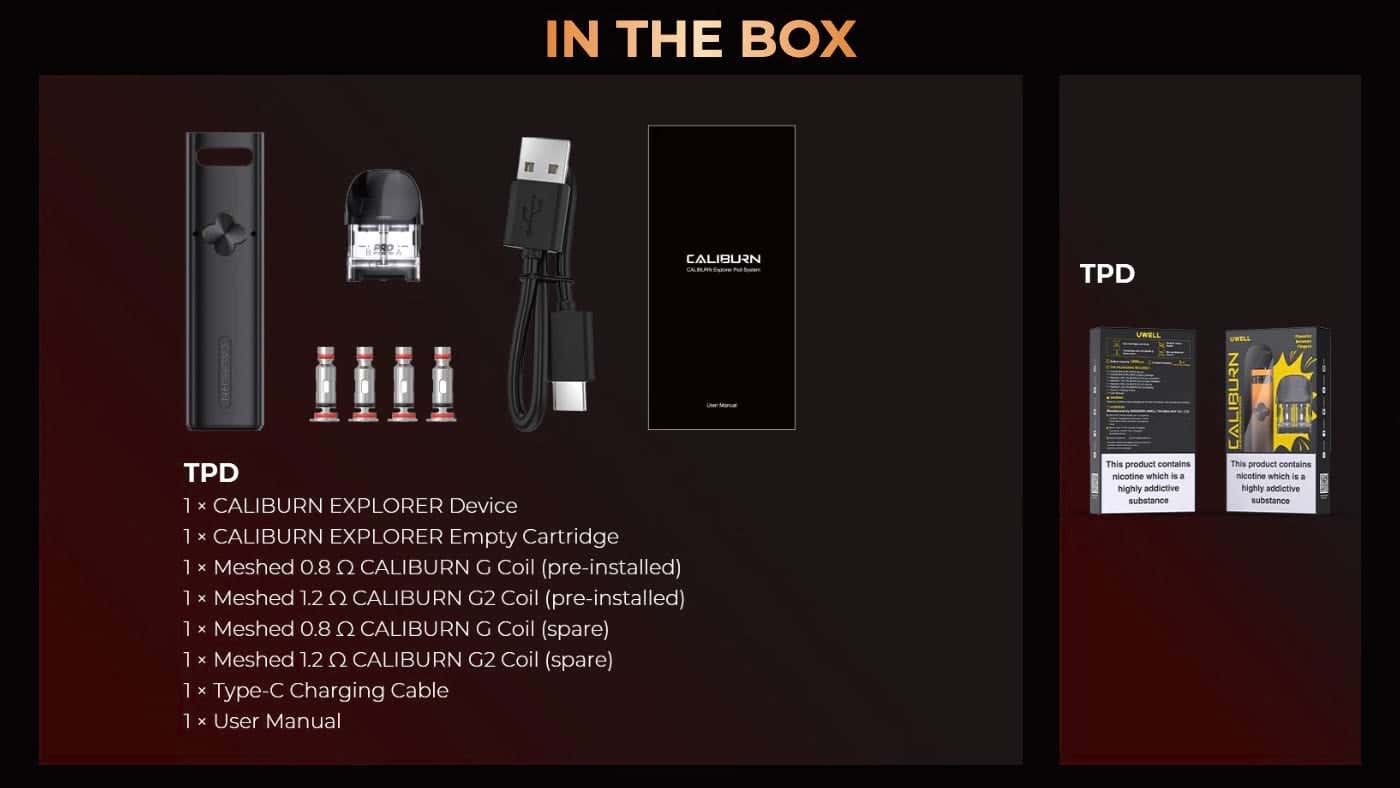 Depending on how many cigarettes you smoke, we recommend the following strength e-liquids with the Uwell Caliburn Explorer Pod Vape Kit.
Not sure what Nic Salts are? See our guide here.
To avoid premature coil failure, be sure to follow our coil priming guide.
Compatible items for this kit
We found other products you might like!
Customer Reviews