SMOK V12 PRINCE COILS
Replacement coils for use in the Smok P-Tank.
The Smok P-Tank coil range is available in multiple options, perfect for direct-to-lung vaping.
Some of these coils also fit the SMOK Resa Prince tank, please check for compatibility below.
Dual Mesh requires the use of bulb glass #2. The Smok Stick P25 Kit uses the M4 or Single Mesh types only.
Sold in packs of 3.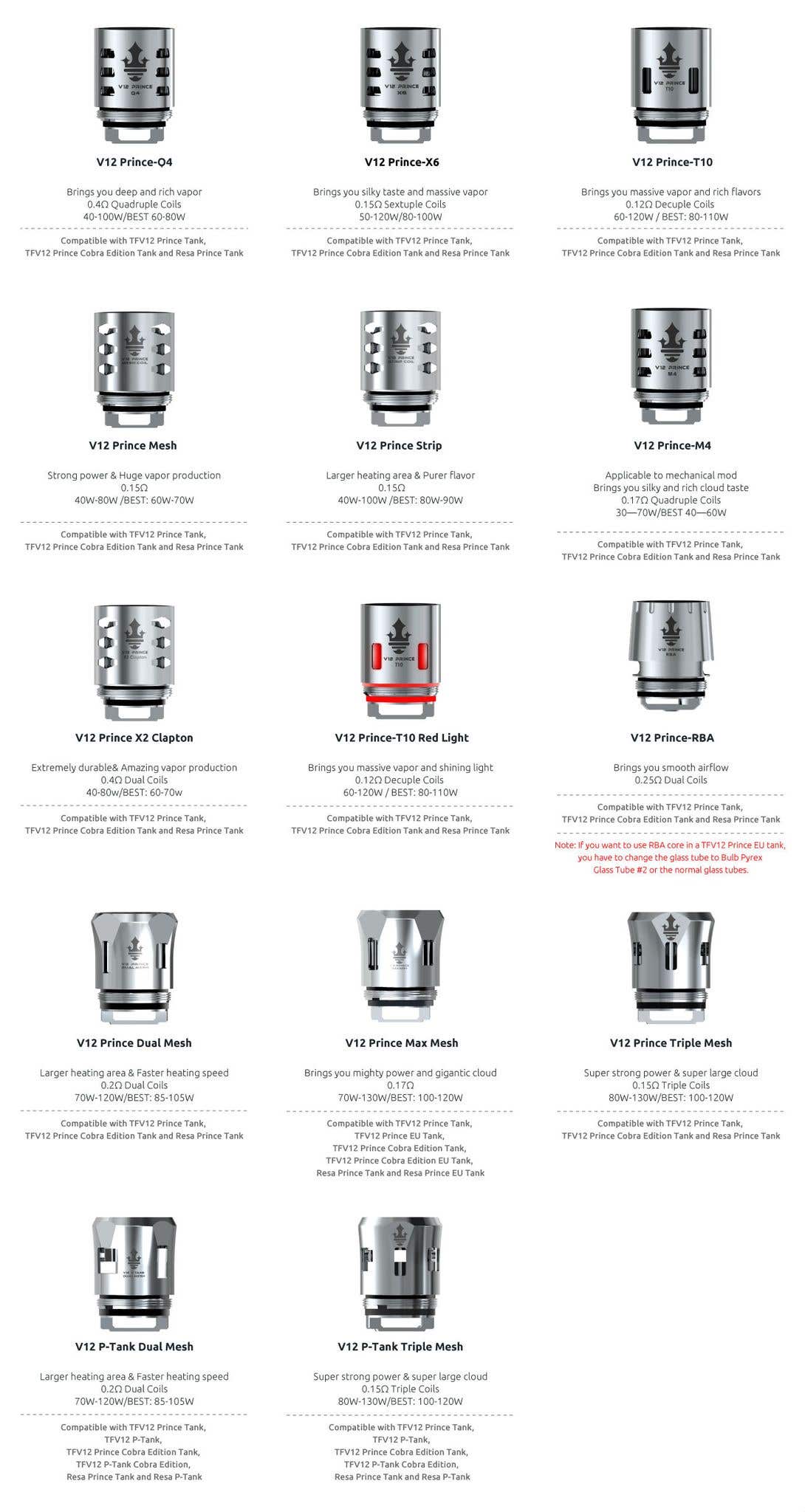 V12 PRINCE MESH COIL
Compared to the traditional coil, the TFV12 Prince mesh coil has a much wider heating area, which can heat more evenly and absorb e-liquid far more effectively. All of this makes for a better flavour and huge vapour production. What's more, the mesh coil has a longer life span!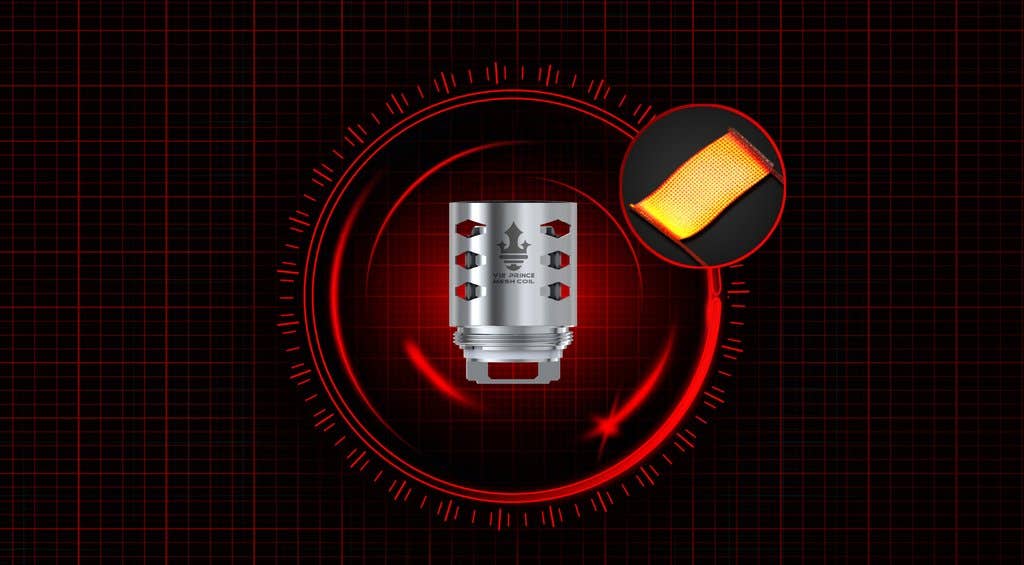 The Smok P Tank replacement coils are recommended for use with High VG 70+ (DTL) E-Liquids.
Our guide on vaping styles explains the differences between mouth-to-lung vaping and direct-to-lung vaping.
To avoid premature coil failure, follow our coil priming guide.
Customer Reviews