SMOK T-AIR SUBTANK
The Smok T-Air Subtank is the newest addition to the Smok family of DTL vaping tanks, redefining flavour and cloud production with a top-airflow system and integrated leak-proof designed sub-ohm tank.
The tank features a replaceable 810 drip-tip and convenient push-fit TA coil system, with single 2-in-1 meshed 0.2Ω, dual meshed 0.15Ω and 0.4Ω single mesh coil options.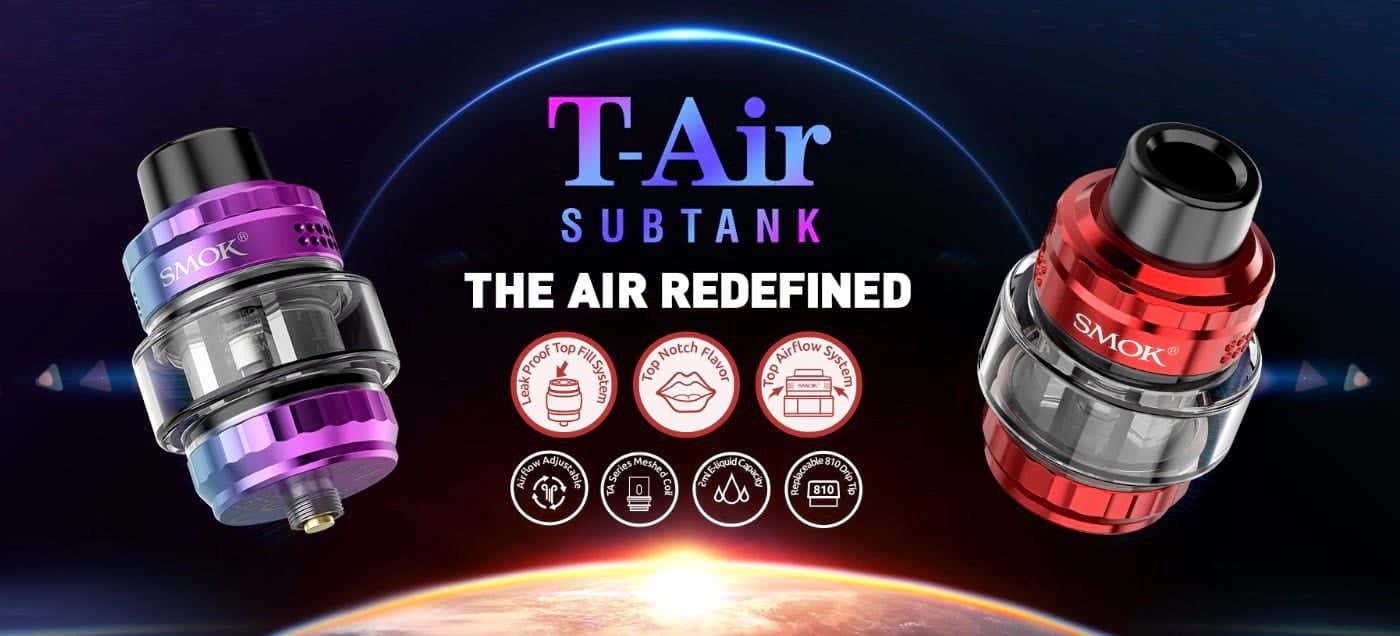 Seven Colour options
Blue
Gold
Matte Black Plating
Stainless Steel
Gunmetal
Rainbow
Red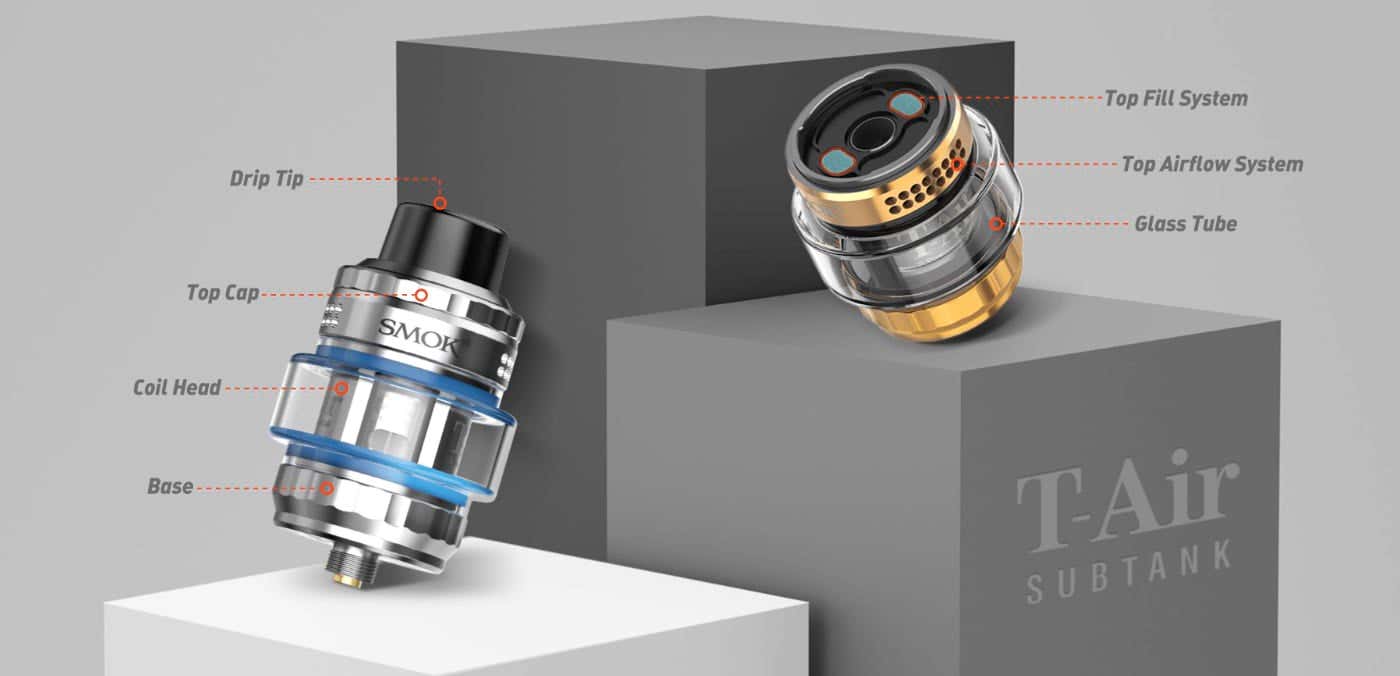 Adjustable airflow
The Smok T-Air Subtank comprises a top-adjustable airflow ring, allowing for the finer tuning of airflow from loose to tight, delivering the vaping experience you desire.

Say no to leakage.
The T-Air Subtank is meticulously designed to be completely leak-proof, with five internal rubber rings for excellent sealing performance.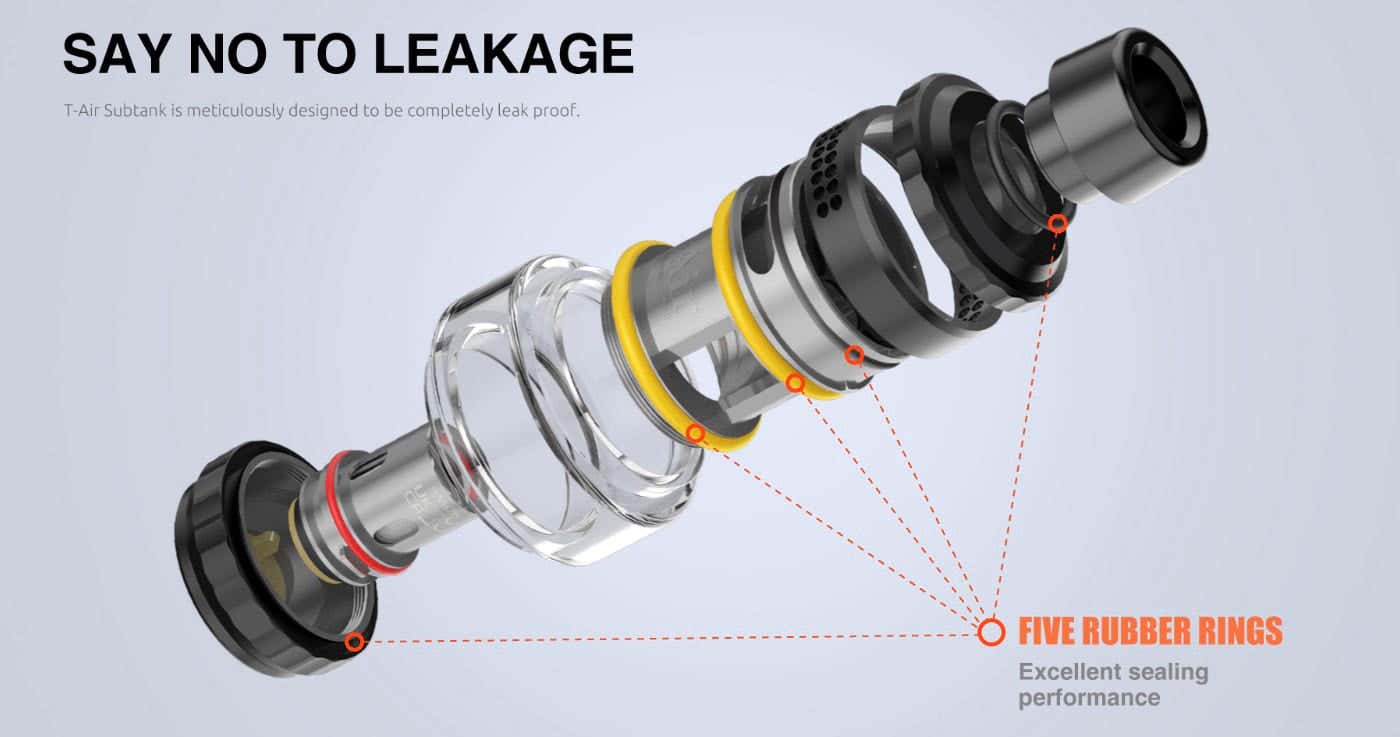 Simple to refill
The T-Air Subtank is simple to refill by unscrewing and removing the top section and refilling through the choice of two different filling holes.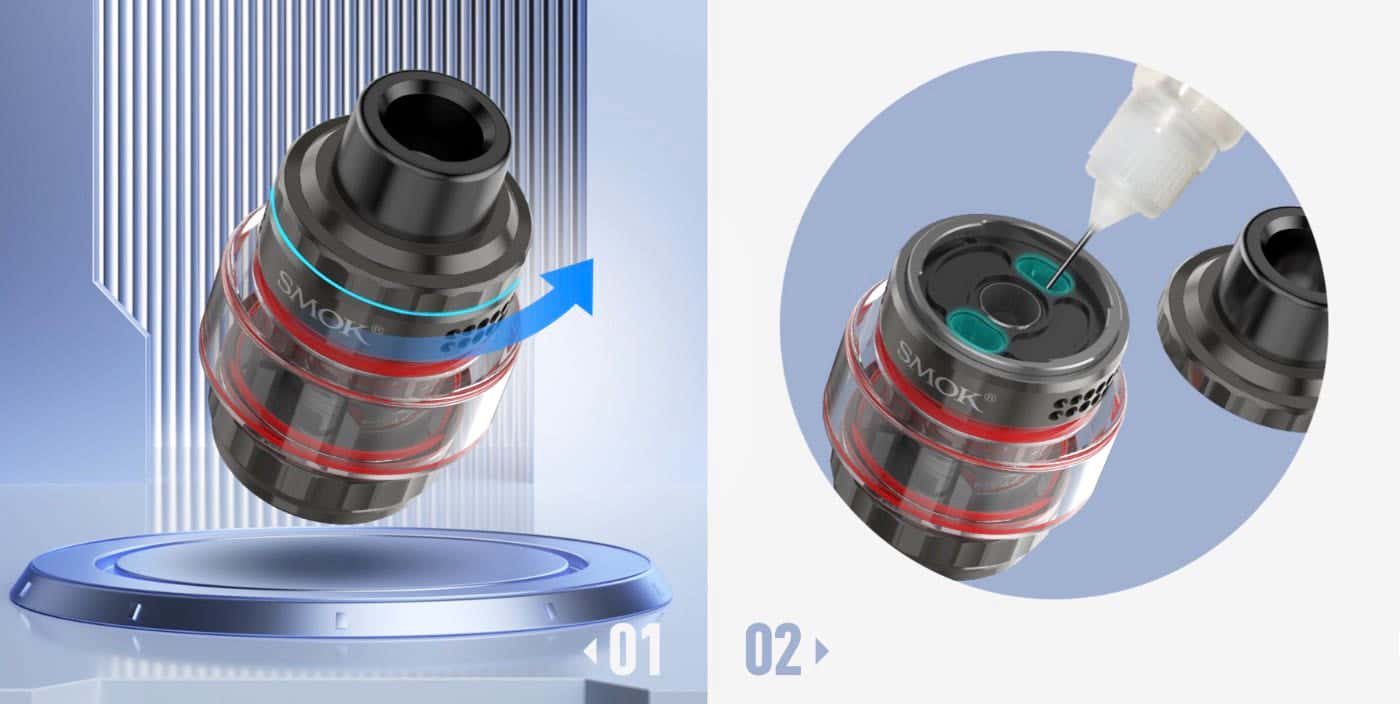 Replaceable 810 Drip Tip
Smok's T-Air Subtank has a removable standard 810 drip tip with a diameter of 16mm that fits perfectly into your mouth for a comfortable vape.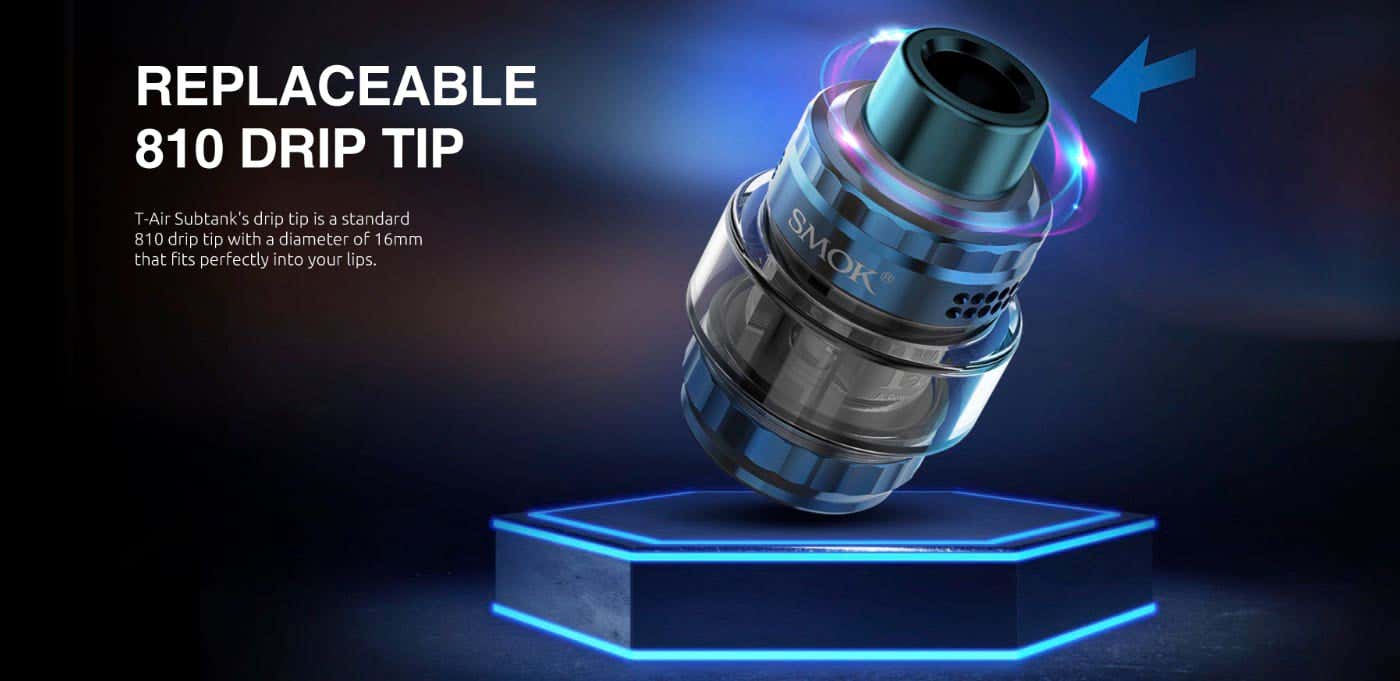 Smok TA Coil Series
The T-Air Subtank utilises the brand-new TA coil range, which are an efficient plug and play, push-fit coil design. Simply unscrew the base and grip the coil base, removing it with ease and push-fitting a new one in its place.

TA Coil choice
The Smok TA coil platform currently has two coil options, ranging from single mesh 2-in-1 coil to a dual meshed option, both creating rich flavour and large vapour production.
TA 0.15Ω Dual Meshed - 40-60w (Best 55w) FeCrAl Alloy
TA 0.2Ω Single 2-in-1 Mesh - 50-70w (Best 65w) FeCrAl Alloy
TA 0.4Ω Single Meshed - 20-45w (Best 40w) FeCrAl Alloy

What's in the box?
Smok T-Air Subtank Tank
1 x TA 0.15Ω Dual Meshed coil
1 x TA 0.2Ω Single Meshed coil
Spare Glass / Parts
User Manual
We found other products you might like!
Customer Reviews