Pod Styles
These pods are compatible with either the Smok RPM 2, or RPM 3 coils, depending on your chosen pod type.

Lock the risk, unlock the safety
The RPM 85/100 pods are equipped with a coil locking system, preventing e-liquid from leaking out, while delivering reassurance that the coil cannot be removed accidentally, or by a child.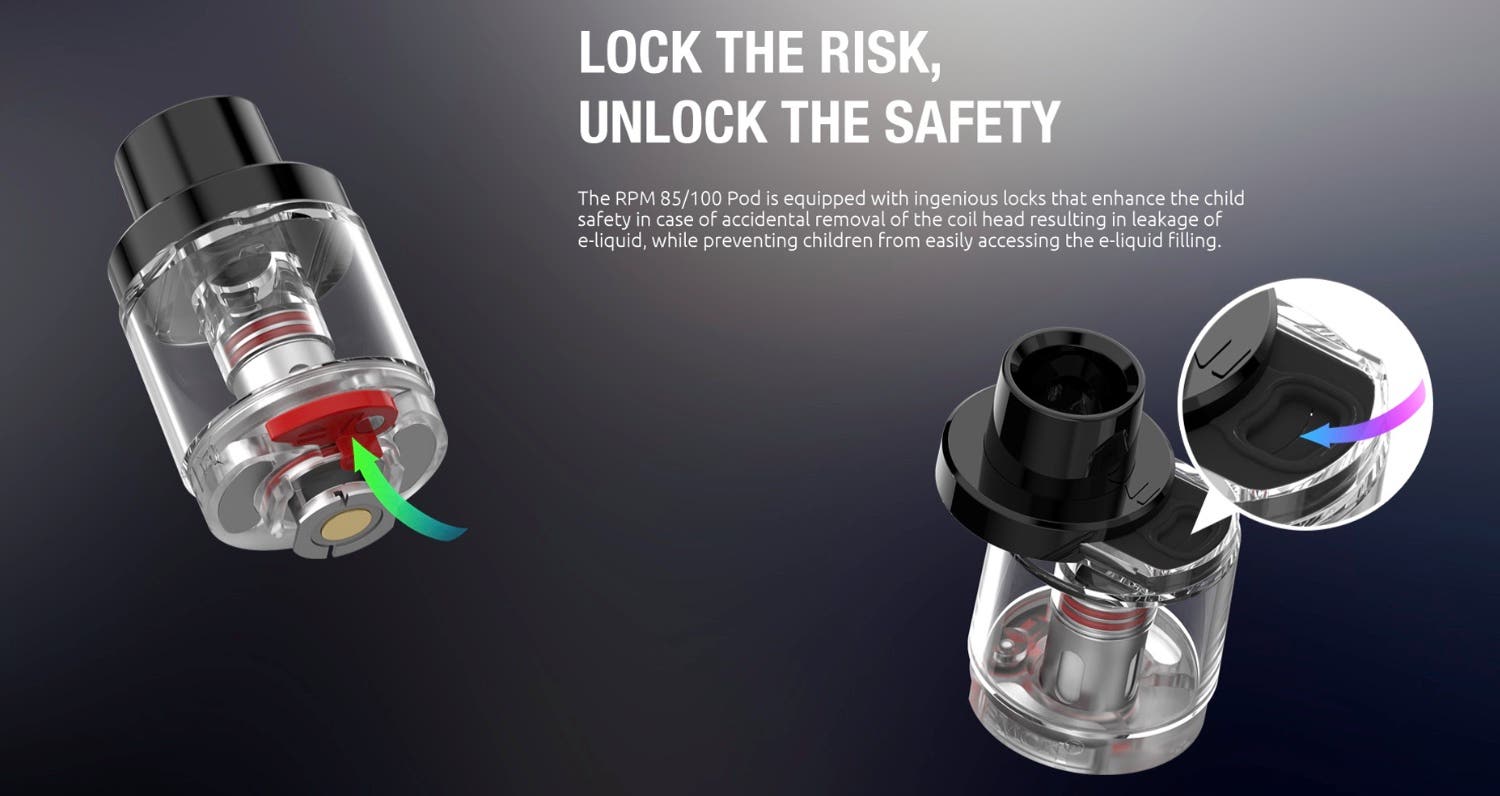 Connection
The Smok RPM 85/100 replacement pods are built with a strong magnetic connection, designed to hold the pod securely in the device, without becoming loose or dropping out.

The Smok RPM 85 / 100 replacement pods are recommended for use with High VG 70+ (DTL) E-Liquids.
Our guide on vaping styles explains the differences between mouth-to-lung vaping and direct-to-lung vaping.
To avoid premature coil failure, follow our coil priming guide.
Compatible coils for these pods
We found other products you might like!
Customer Reviews