RPM 2S POD MOD KIT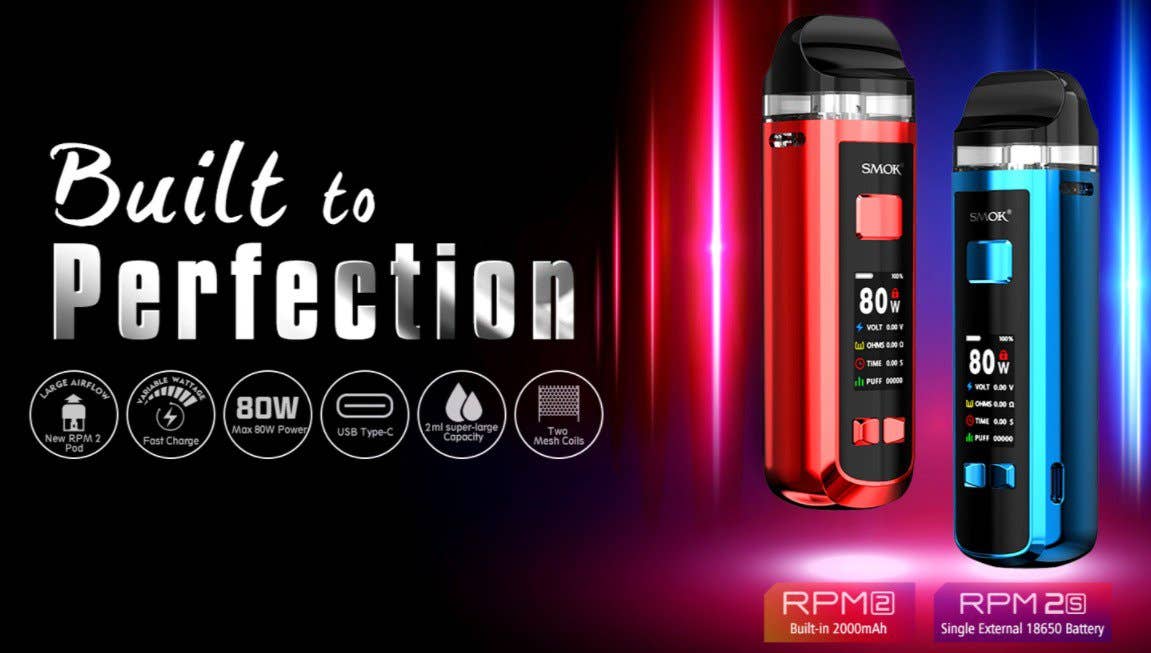 6 Colours Available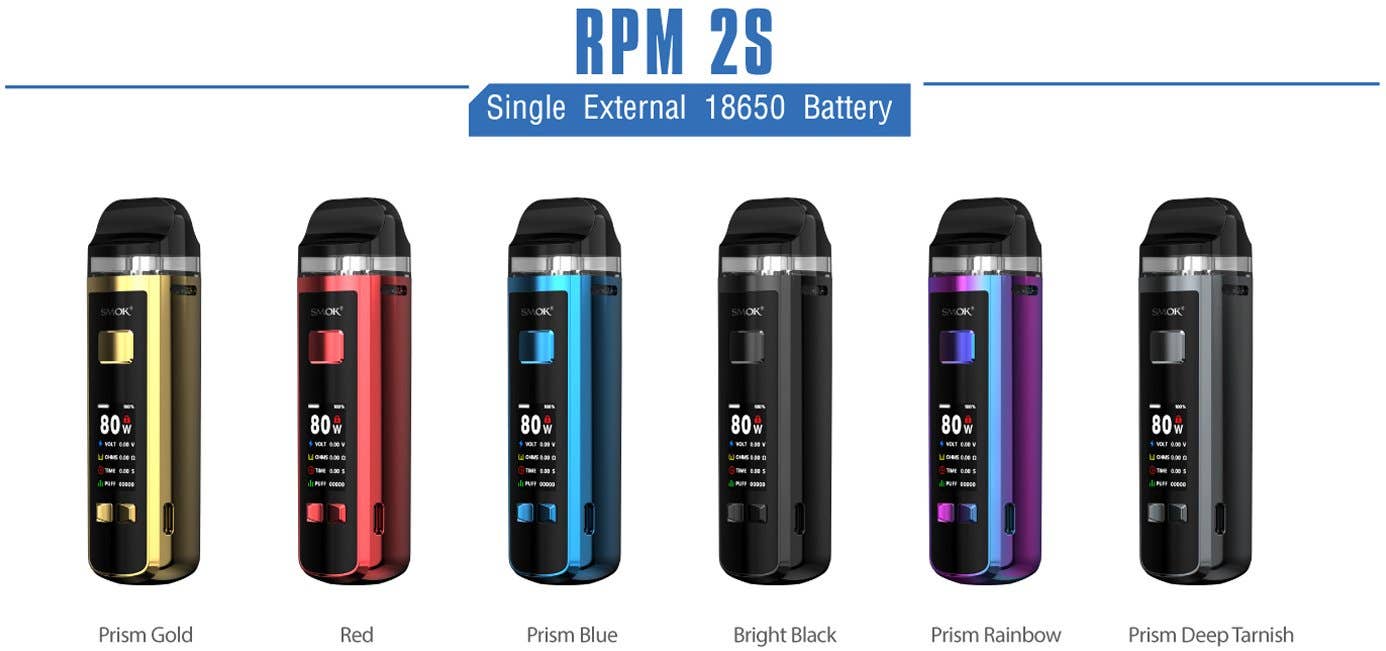 Designed for the Better
The solid colour on the front and fluid patterns on the back have been crafted perfectly to balance performance with art.

See More at a Glance
The upgraded user interface enables you to view legible vaping information, such as your working power and puff counter, with a large 1.14-inch (29 mm) display.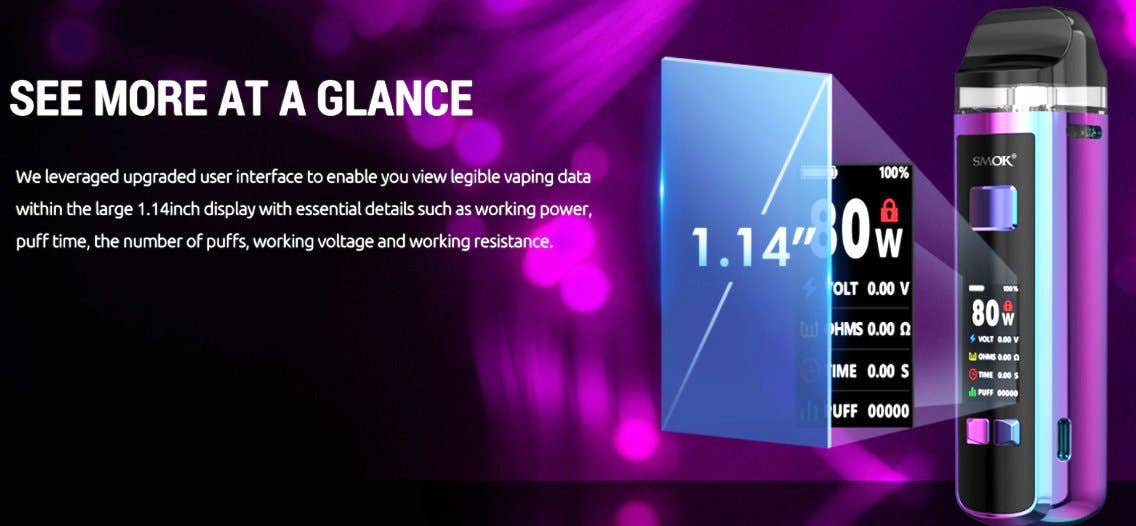 Long Lasting
The RPM2S is powered by a single 18650 battery, allowing you to vape throughout the day without frequent recharging.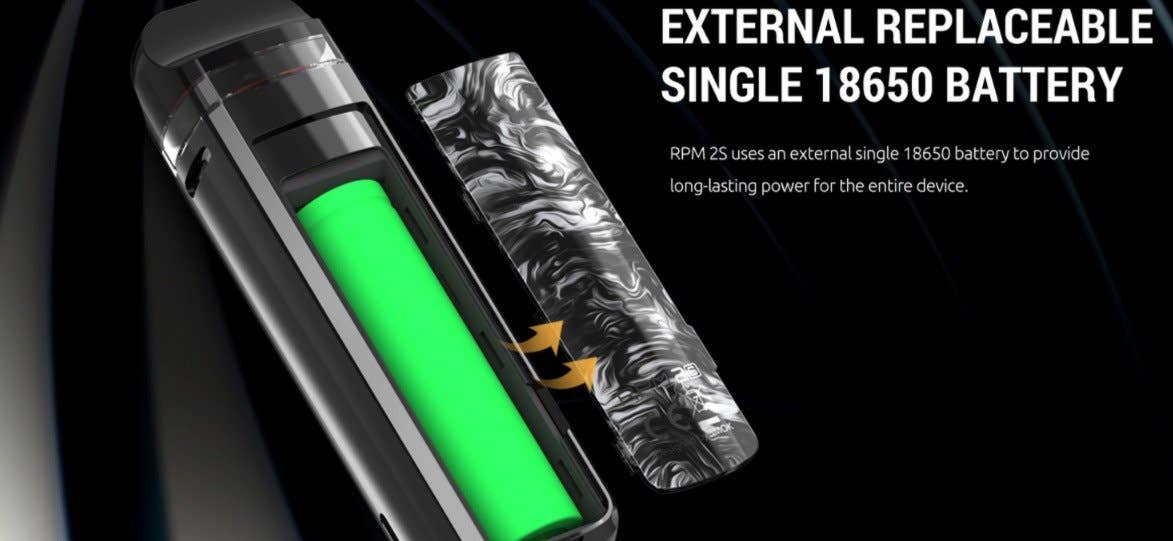 Stable and Secure
USB Type-C charging provides reliable power carrying, better charging efficiency and a fast transfer speed as well as forward and reverse charging for convenience.

Strong Pod Magnet
The RPM 2 Pod uses strong magnets to ensure the pod is securely fit and stays fit, whilst also preventing possible scratching from friction.

Adjustable Power
The power can be adjusted from 1 watt - 80 watts by simply pressing the up and down buttons.

Ergonomic Mouthpiece
The RPM 2 pod and RPM pod are designed for comfortable MTL vaping and DTL vaping, so you get the best out of your favourite e-liquids.

Visible E-Juice Levels
A transparent area on the pod allows you to monitor your e-liquid levels without hassle.

Viewable Settings
By pressing the fire key and the plus button simultaneously, you can check a detailed battery level that includes your remaining puffs.
Note: The number of puffs is associated with pod resistance.

Multiple Protections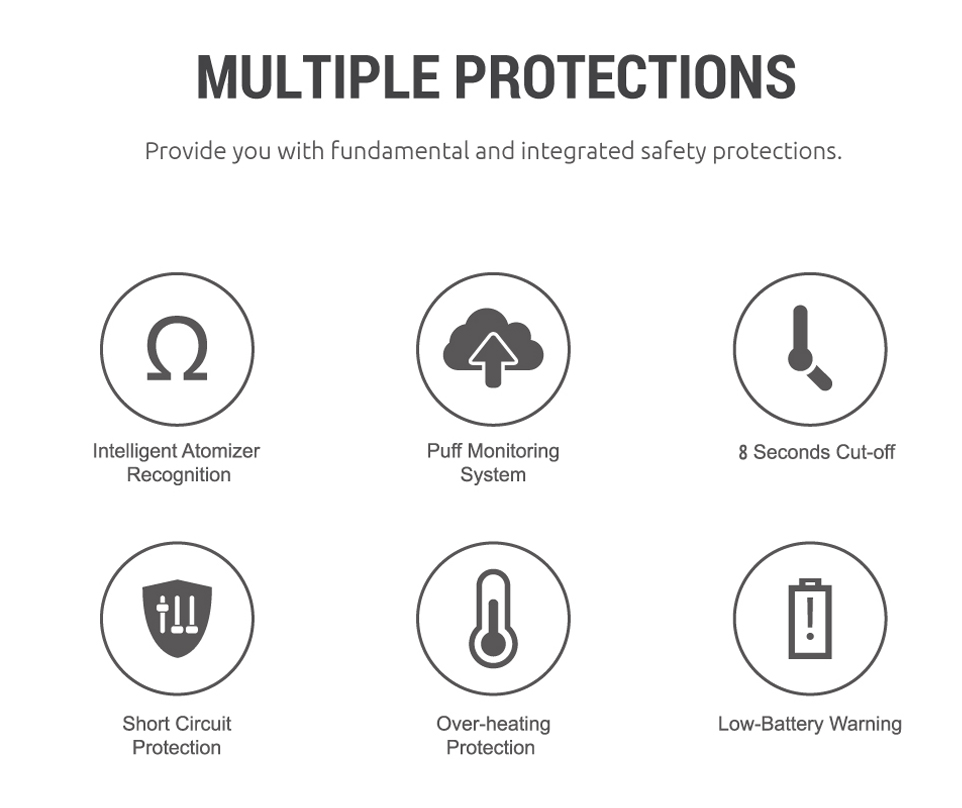 How to Fill
Simply pull the pod out, remove the rubber plug, add e-liquid and then close the he rubber plug firmly back in place.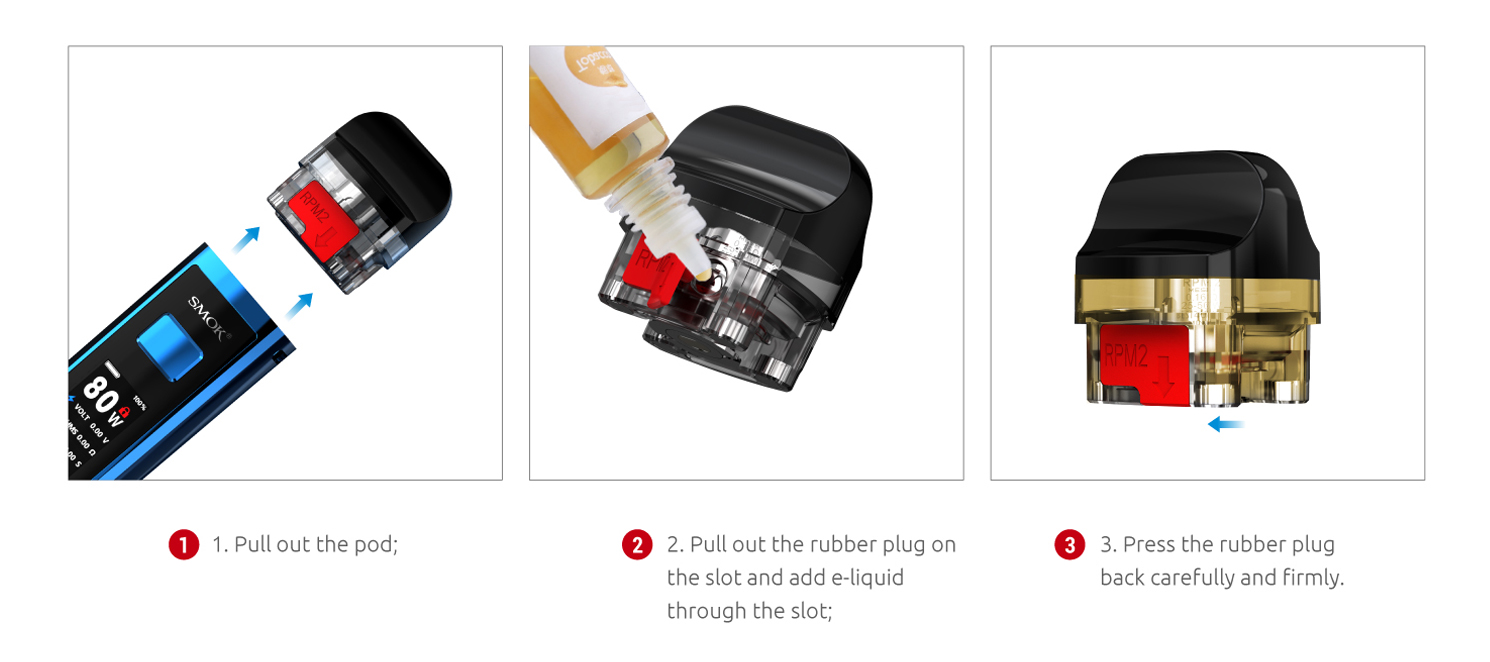 In the Box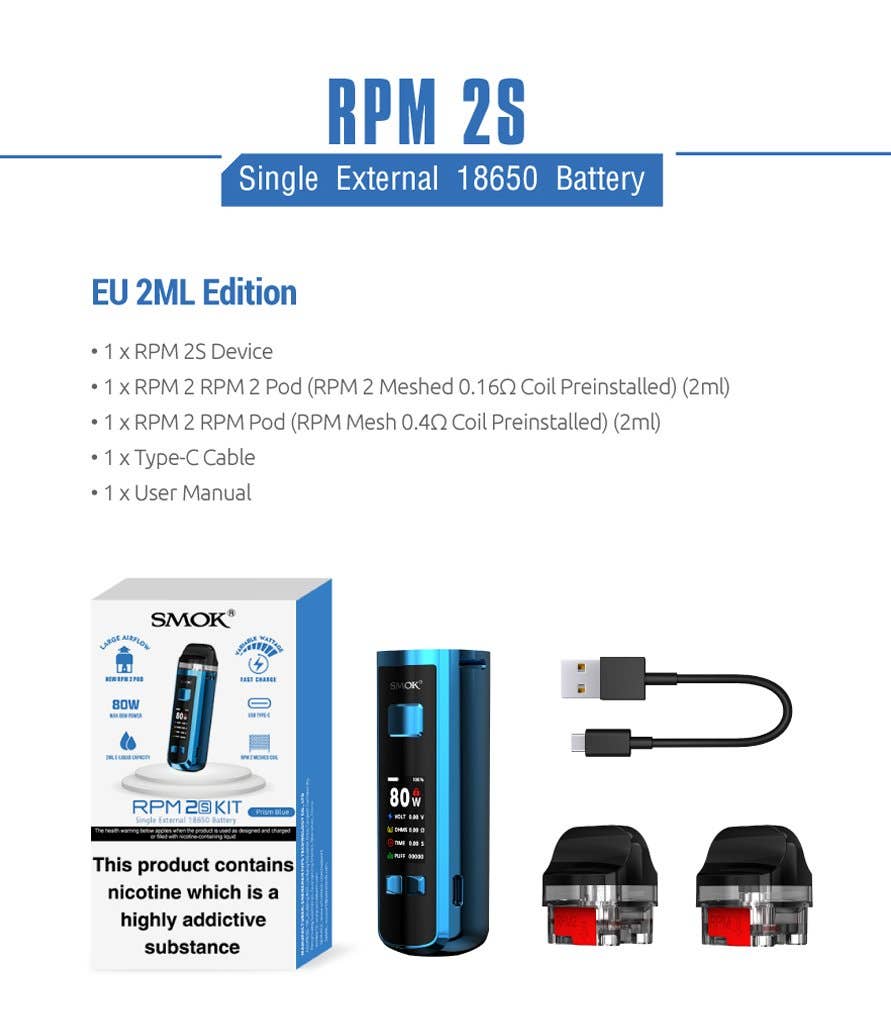 Specifications
Components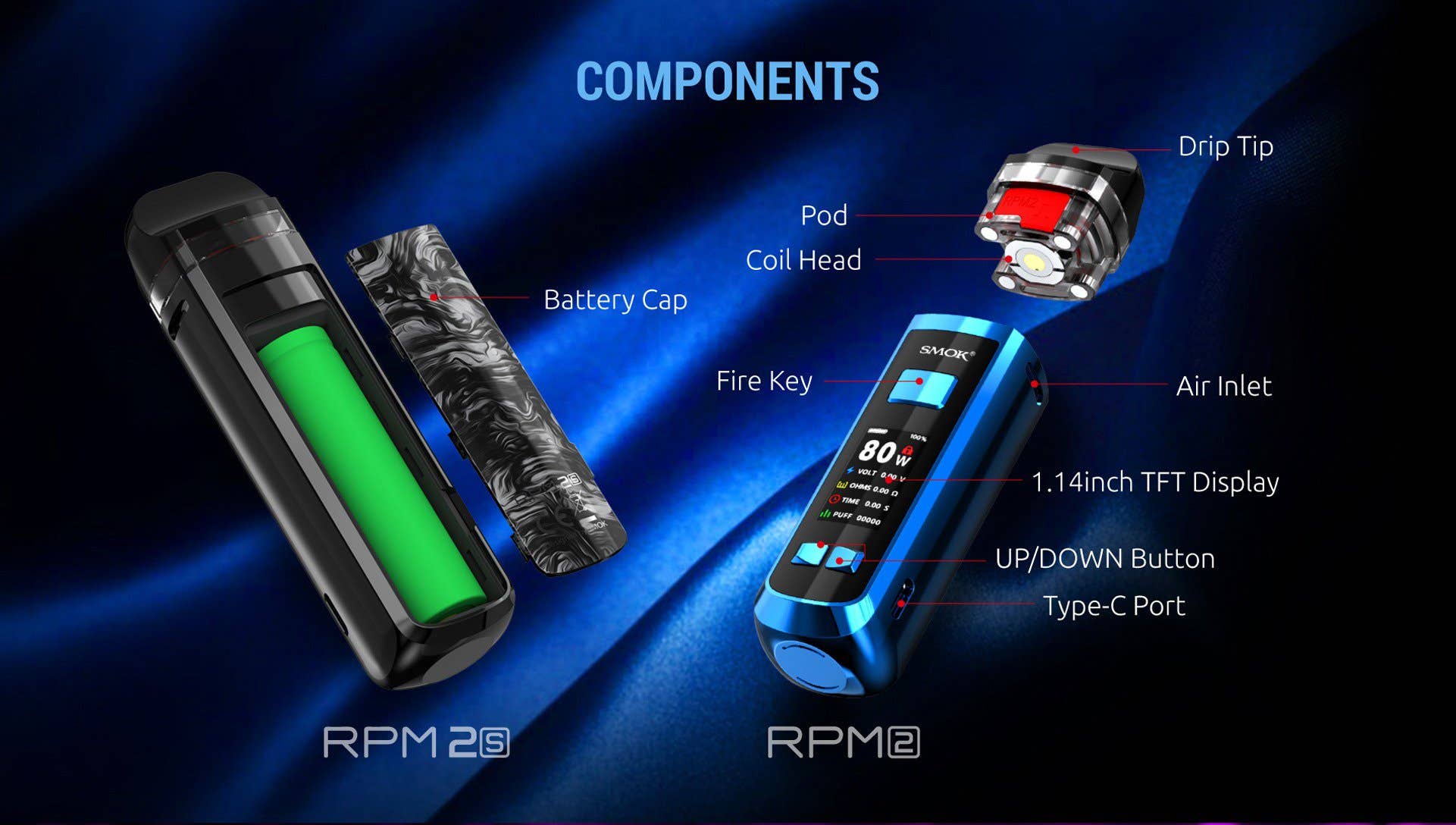 Coil Introduction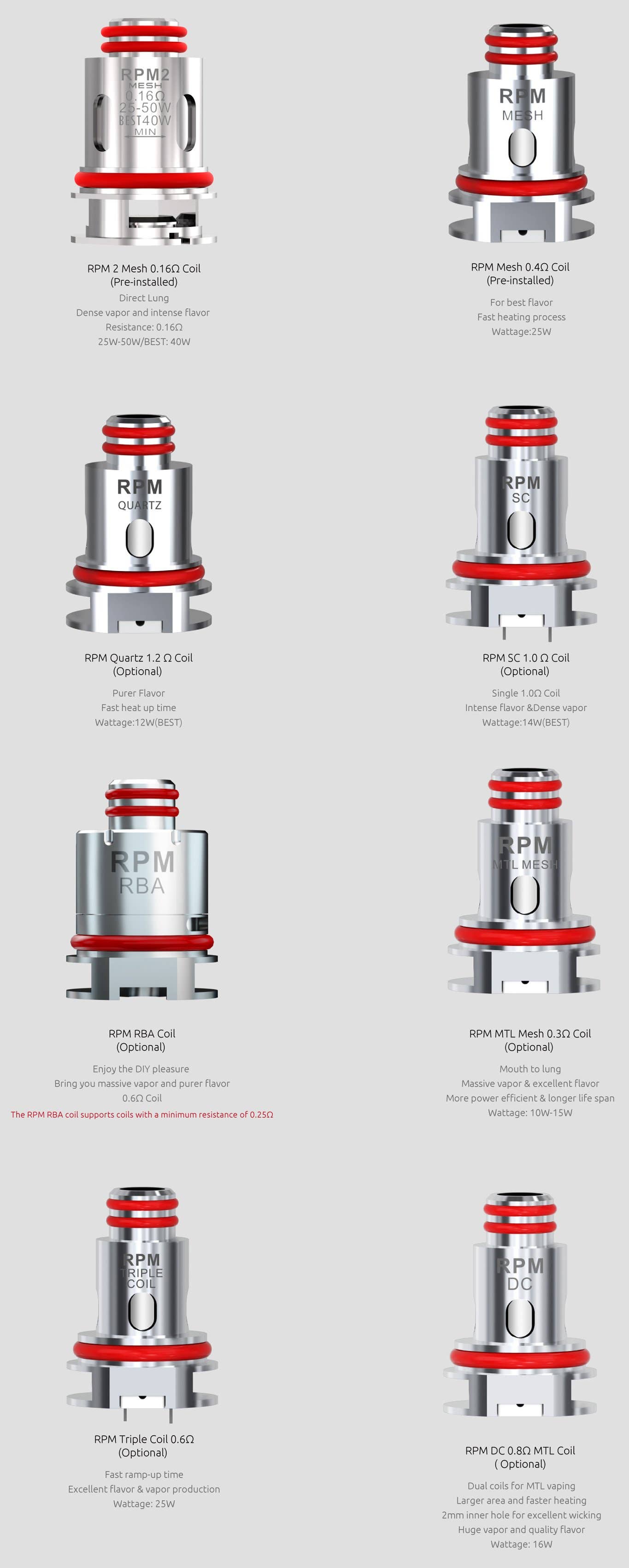 Compatible items for this kit
We found other products you might like!
Customer Reviews