Riot Pod Liq Grape Strawberry 80ml Shortfill
RIOT POD LIQ GRAPE STRAWBERRY
Riot's Pod Liq Grape Strawberry takes tarty and sweet grapes and fuses them with juicy, succulent strawberries.
Browse and discover Riot's extensive range of shortfill and nic salt e-liquids covering multiple fruit and menthol flavour combinations.
Specifications
Flavours: Grape, Strawberry
Bottle Size: 80ml of e-liquid in a 120ml shortfill bottle
Nicotine Strength: 0mg
Nic-Shots: Space for up to four 10ml nic shots
Manufactured in the UK by Riot
Childproof Cap with a tamper-proof seal
Easy Fill Spout
Riot is one of the leading brands within the vaping industry, passionate about producing high-quality e-liquids and vaping solutions to help people quit smoking. Award-winning ranges include Riot Bar EDTN nic-salts, a more cost-effective and environmentally friendly alternative to single-use vapes, and their Original Riot Squad shortfill e-liquids.
Unlike other common shortfills, these simple fruity blended flavours are provided in a mix of 40/60 VG/PG and are best suited to low-powered Vape Starter Kits (Mouth to Lung) and Pod Vape Kits.
Riot Pod Liq shortfills are supplied in a 120 ml bottle with 80 ml of flavour, leaving enough space for up to four optional 10 ml nicotine shots to be added, achieving a maximum total nicotine strength of approximately 3 mg.
Add approximately one and a half 10 ml nic shots to the contents of the 120 ml bottle to achieve a nicotine strength of 3mg in 95 ml of e-liquid, creating a blended 50/50 VG/PG shortfill e-liquid.
The bottle can add up to two additional nicotine shots should you desire a higher nicotine strength.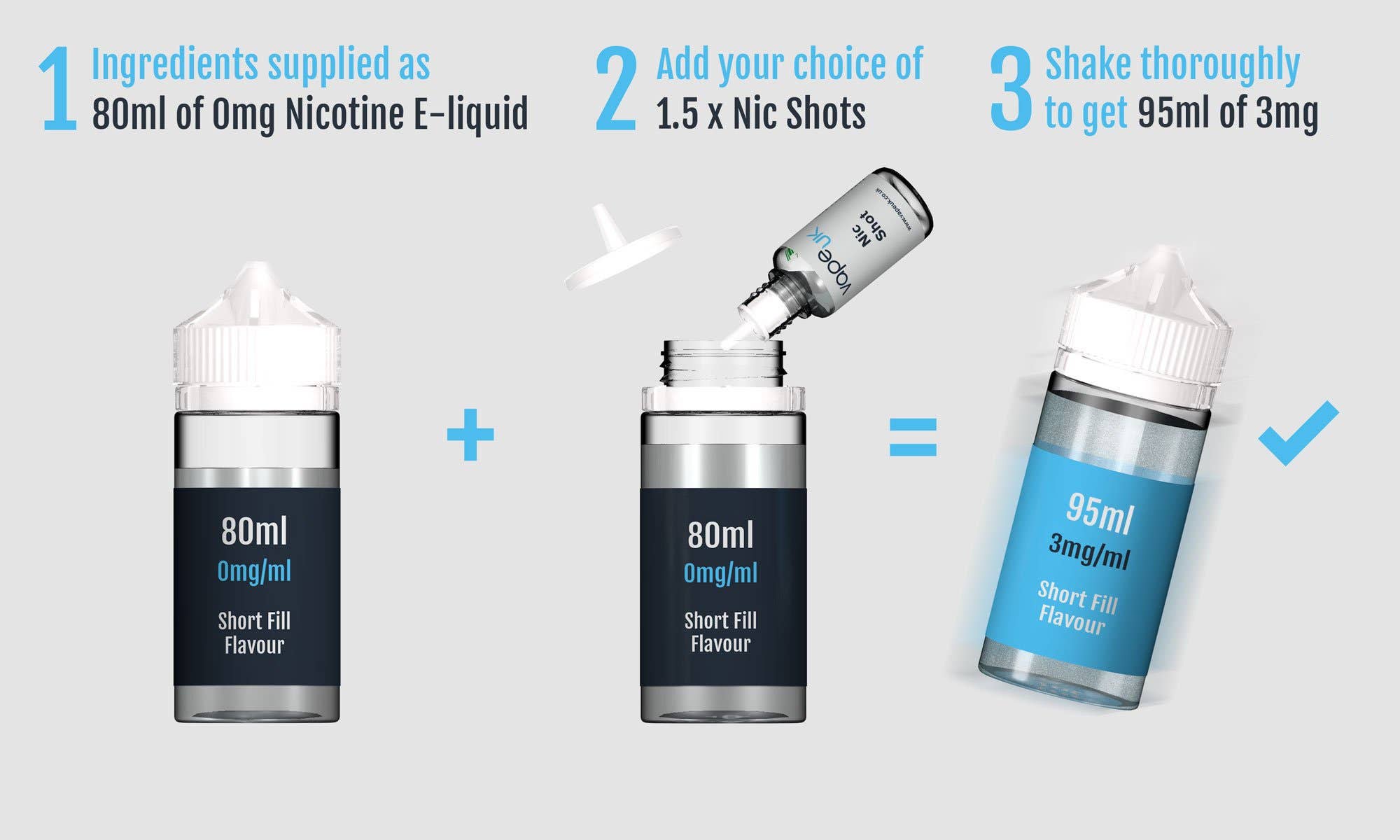 Customer Reviews