INNOKIN ARCFIRE PODS
Replacement pods for use in the Innokin Arcfire Pod Vape Kit. These pods are a side-filling mesh-constructed internal coil design, available in 0.8Ω and 1.2Ω resistances.
Sold in packs of 2.
Pod Types
The Innokin Arcfire pods are available in two different resistances for MTL vaping, including a loose-drawing 0.8Ω coil option and a tighter-drawing 1.2Ω coil pod option.
KS208 - 0.8Ω Mesh (14.5w)
KS212 - 1.2Ω Mesh (10.0w)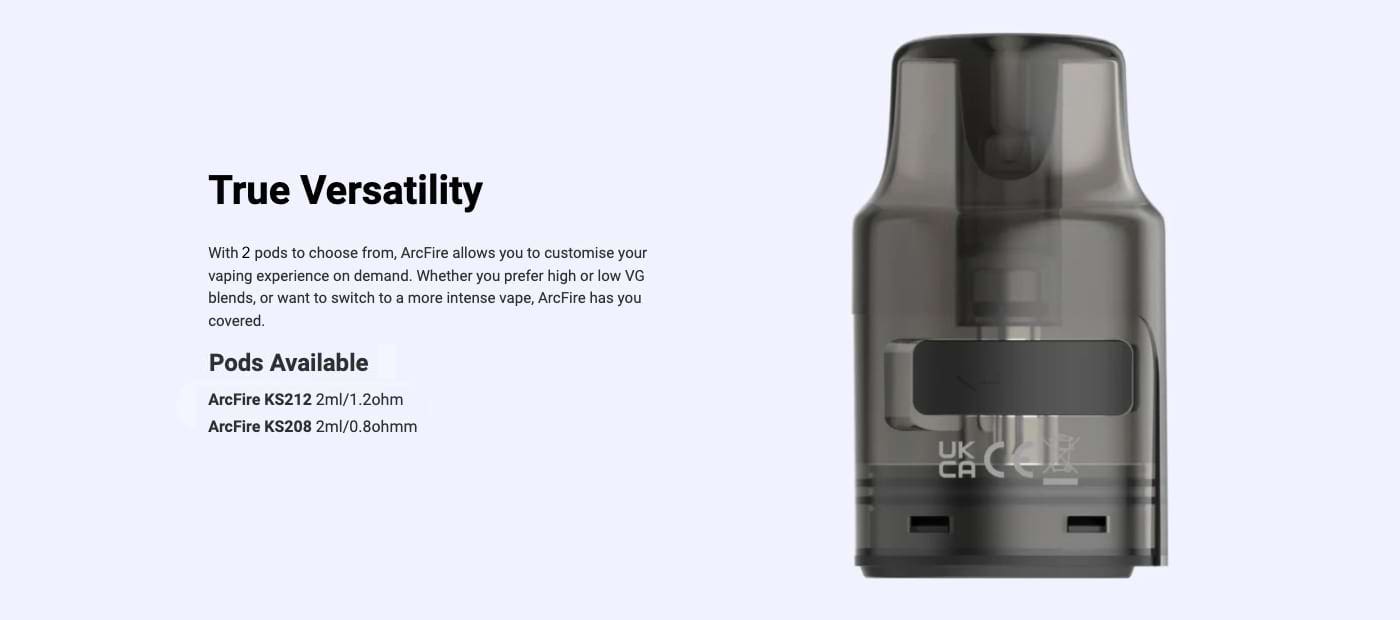 Flavour
The Arcfire Arc-coils unlock a true flavour experience, releasing a bold and intense flavour with an ultra-smooth draw with three times longevity.

Depending on how many cigarettes you smoke, we recommend the following strength e-liquids with the Innokin Arcfire Pods.
Not sure what Nic Salts are? See our guide here.
To avoid premature coil failure, be sure to follow our coil priming guide.
Customer Reviews