FREEMAX MARVOS DTL POD TANK
Please note: Pod tank is 2 ml capacity, as per TPD regulations.
The FreeMax Marvos DTL Pod Tank is an MS mesh coil compatible sub-ohm vape tank, designed with dual-side airflow control, and inspired from the FireLuke series.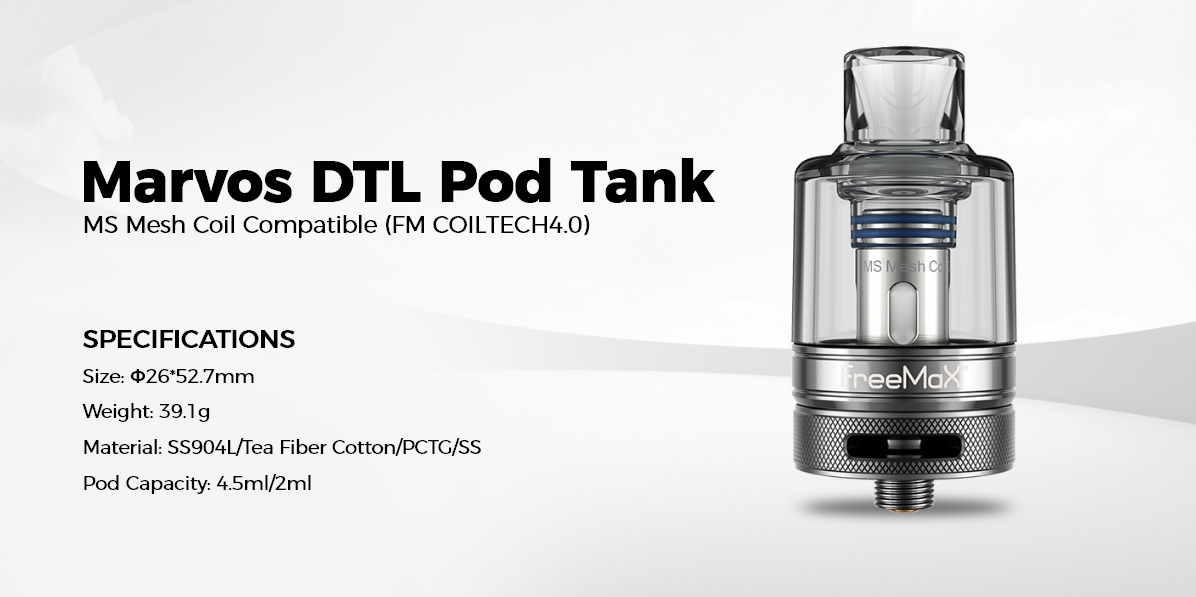 Marvos DTL Pod Tank
Not only a pod, a tank as well
Creatively designed with the Marvos DTL Pod and a 510 connector.
Can be applied to all Marvos series products.
Compatible with both the Marvos DTL Pod and the Marvos Glass DTL Pod.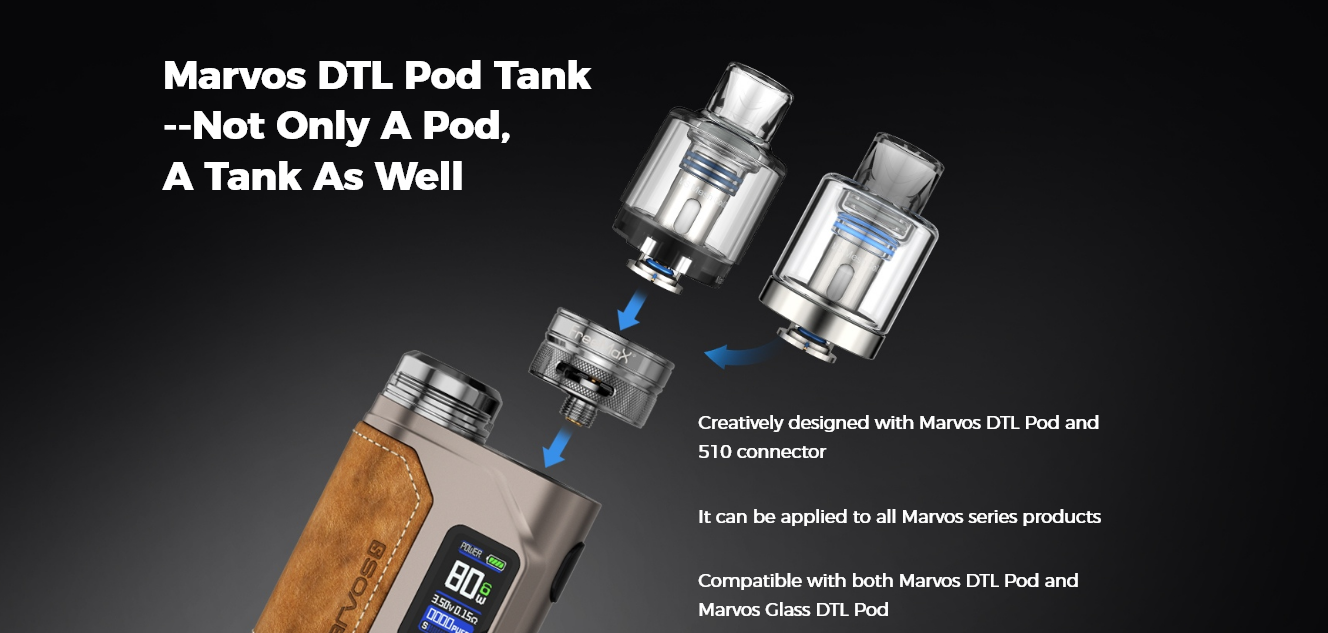 High Borosilicate Glass and Food Grade PCTG Material
High Borosilicate Glass
High borosilicate glass is a type of glass that contains boron trioxide, which allows for a very low coefficient of thermal expansion. This means that it will not crack, under extreme temperature changes, like regular glass. Its durability has made it the glass of choice for many high-end glass products.
Food Grade PCTG
PCTG is tough, strong, and chemically resistant. It can be clear and transparent. This type of plastic is used in manufacturing plastic dishes, credit cards, blister packaging, rapid deployment flood walls, and bags. From an aesthetic standpoint, PCTG plastic offers a matte or glossy finish depending on the print temperature.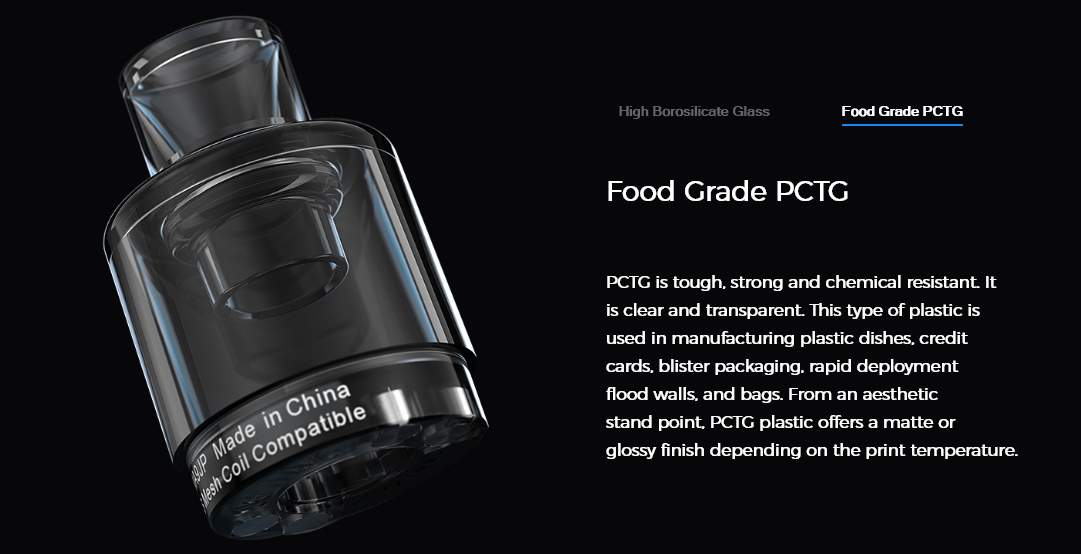 Inspired From the FireLuke Series and FM COILTECH 4.0
The industry-leading mesh coil technology, FM COILTECH 4.0, comprises a tea fibre cotton formula and military grade SS904L mesh, providing outstanding flavour and cloud production at 20 to 80 watts.
MS Mesh Coil Specifications
The MS mesh coils are available in four different styles and resistances.
MS Mesh Coil
0.15 ohms

Vaping style: DTL
Power range: 60 – 80 watts
Included

MS Mesh Coil
0.25 ohms

Vaping style: DTL
Power range: 40 – 60 watts
Included

MS Mesh Coil
0.35 ohms

Vaping style: DTL & RDL
Power range: 30 – 40 watts
Sold separately

MS Mesh Coil
0.50 ohms

Vaping style: DTL & RDL
Power range: 20 – 30 watts
Sold separately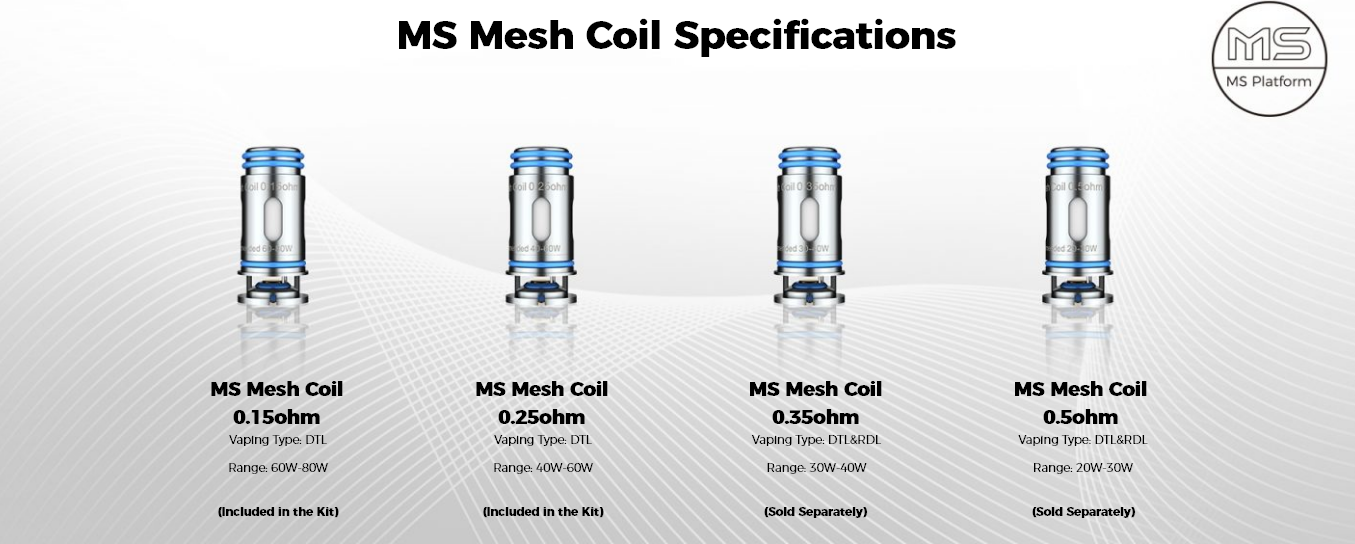 Two Side Airflow Control
Customise your perfect airflow
Customise and change the dual-sided airflow to exactly as you wish.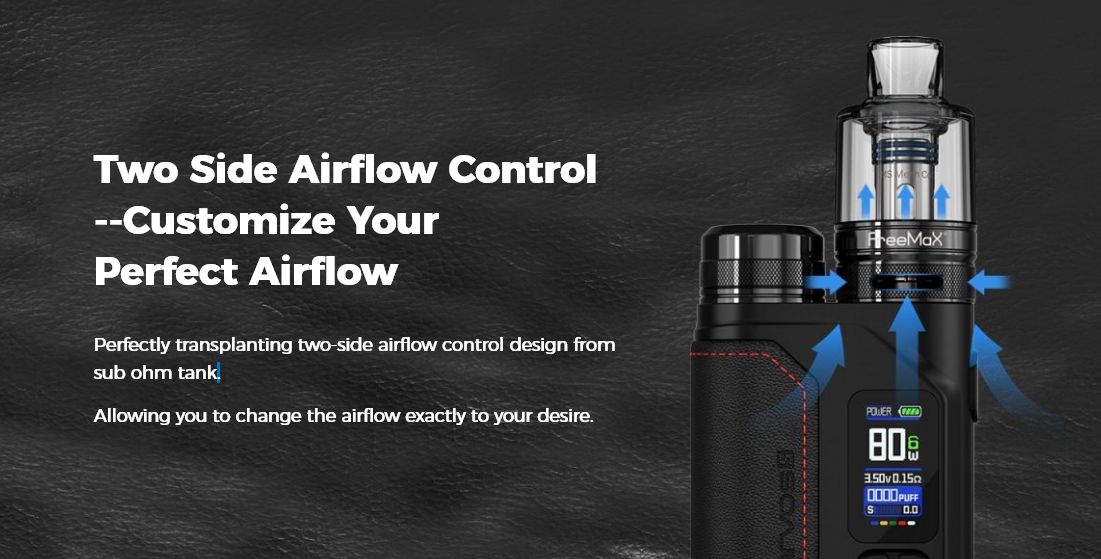 Refill at Ease
The bottom-fill design allows for easy refilling.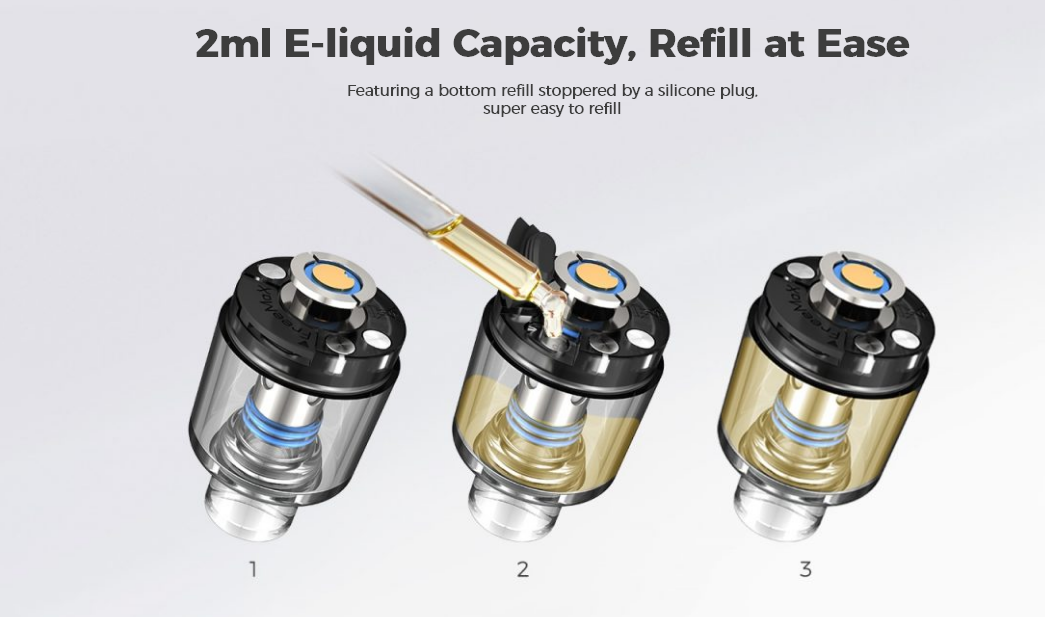 Innovative 810 Drip Tip
Avoid spit-back effectively
The 810 drip tip of the Marvos DTL pod is specially designed for DTL vaping, upgraded with increased airflow and pass-through, and a V-shaped groove design to prevent spit-back and reduce leaking.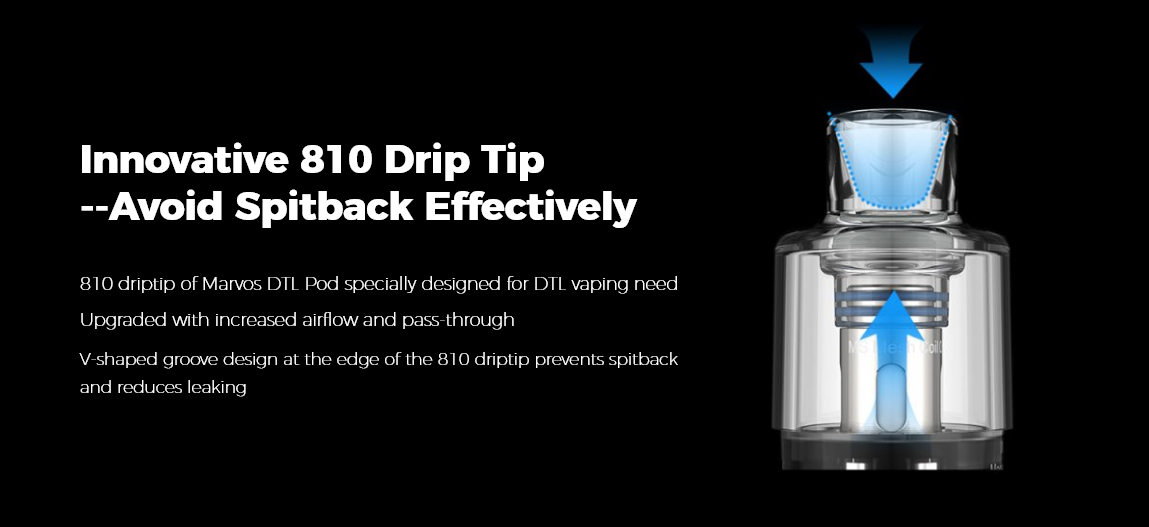 In the Box
Included with the Marovs Pod Tank box is the following:
Freemax Marvos DTL Pod
Freemax MS Mesh coil 0.15 ohm
Freemax MS Mesh coil 0.25 ohm
510 adapter
User manual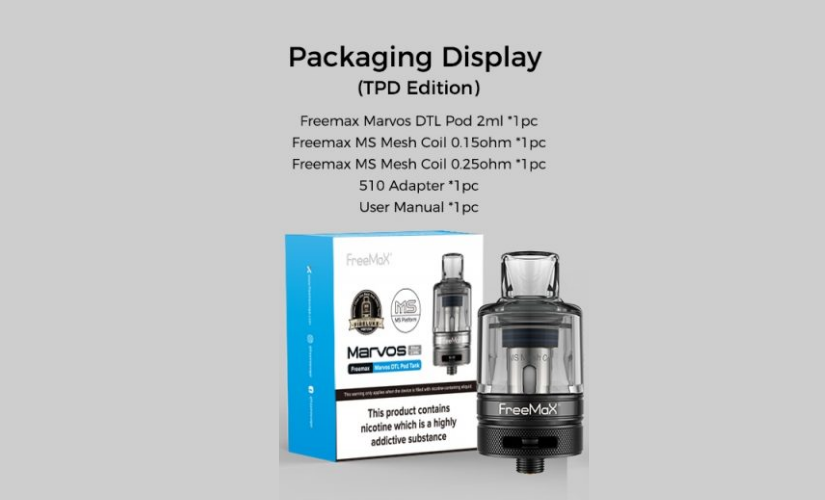 To avoid premature coil failure, be sure to follow our coil priming guide.
Replacement coils for this tank
We found other products you might like!
Customer Reviews