FREEMAX GALEX GX-P MESH COILS
The Freemax Galex GX-P Mesh coil range superseded the GX Mesh coil series with upgraded superiority in flavour production, lifespan and sweetness within Freemax's premium quality mesh-constructed coils.
Sold in packs of 5.
Coil Types
The Galex GX-P coil series is available in two different resistances of push-fit coil options, both perfect for MTL vaping.
GX-P 0.8Ω Mesh - Output Power: 13-18w (Best 15w) for RDTL and MTL vaping.
GX-P 1.0Ω Mesh - Output Power: 12-16w (Best 13w) for MTL vaping.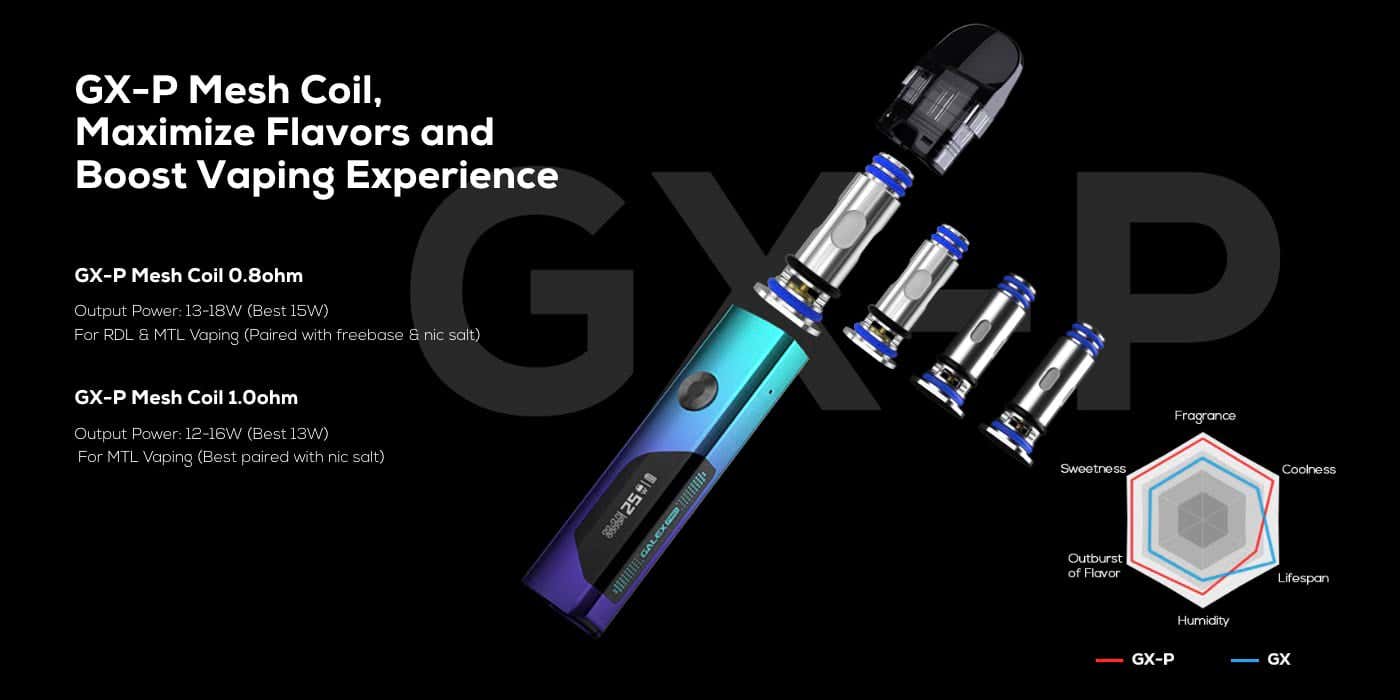 Freemax SaltCoilTech 4.0 coil technology
Freemax coil technology delivers the purest flavour from start to finish combining SS904L constructed mesh coil design, achieving a longer lifespan of coil.
Like the GX-Mesh coil series, the GX-P Mesh range have up to 50% more tea fiber cotton previous coil designs, offering longer-lasting and pure flavour.


Depending on how many cigarettes you smoke, we recommend the following strength e-liquids with the Freemax GX-P Coils.
Not sure what Nic Salts are? See our guide here.
To avoid premature coil failure, be sure to follow our coil priming guide.
Compatible pods for these coils
We found other products you might like!
Customer Reviews