EFEST LUSH BOX 2 BAY USB 18650 BATTERY CHARGER
The Efest Lush Box charger is ultralight, with a power bank function and charging status display.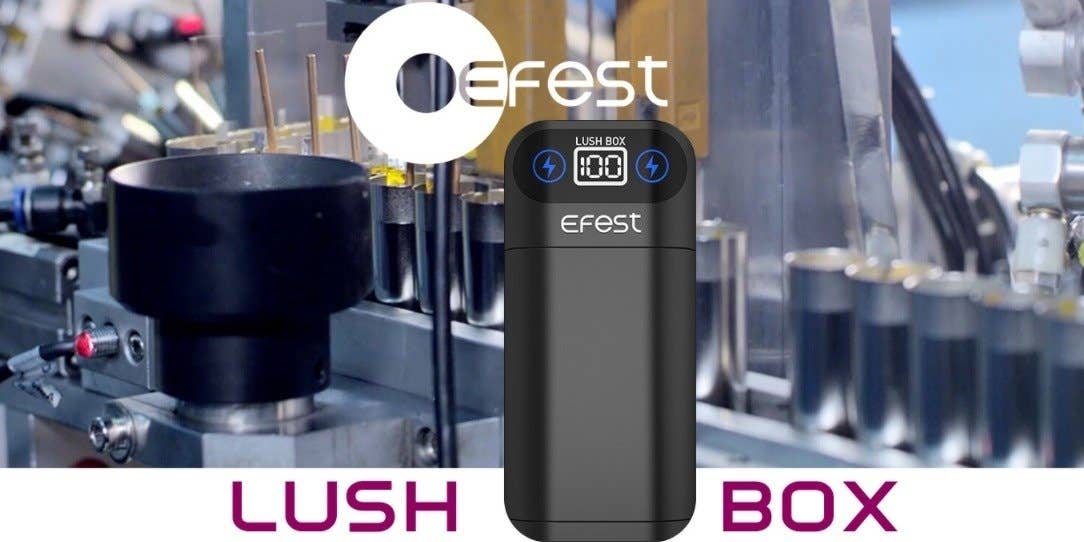 Technical Specifications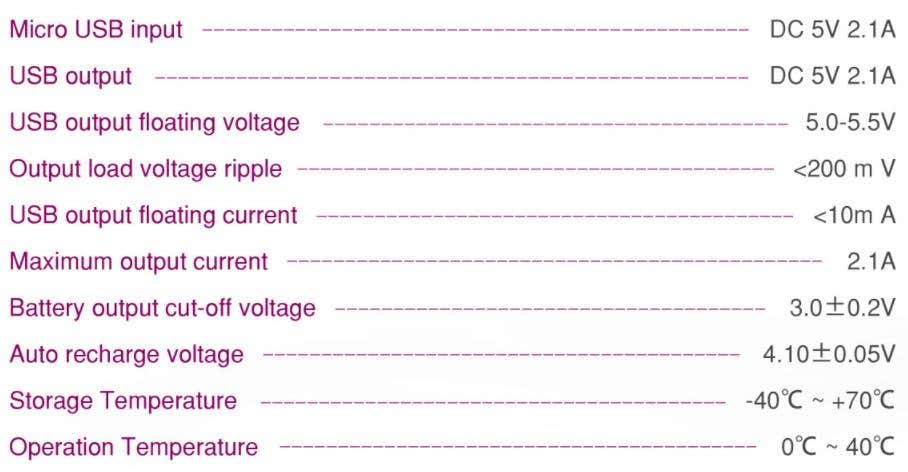 Power Bank
The versatile Lush Box by Efest can be used as a power bank and charger for when you are on the go. Using replaceable cells allows you to control the capacity of your power bank.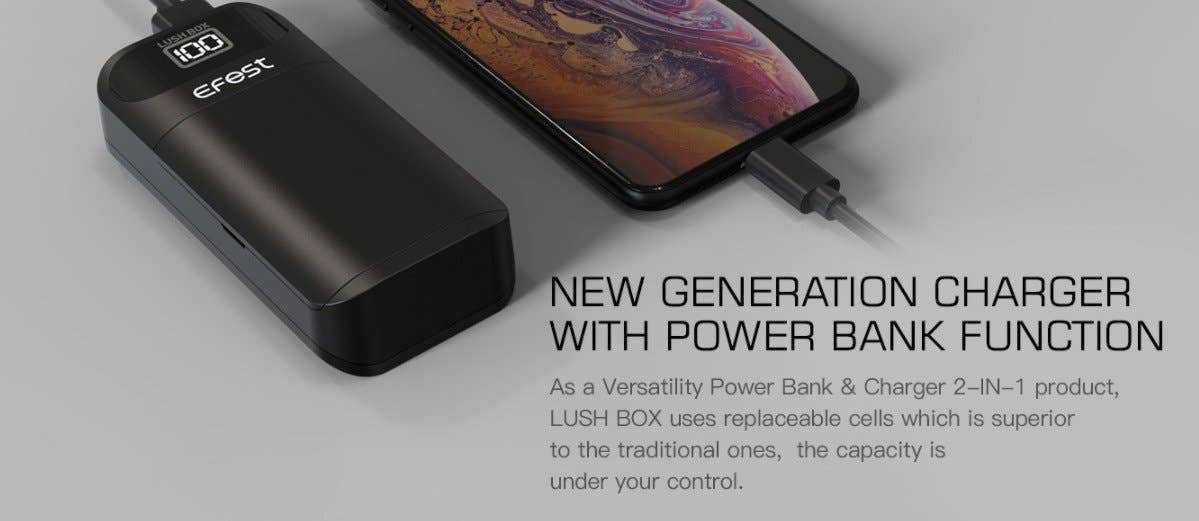 Simultaneous Charging and Discharging
With the Lush Box connected to an external power source, other devices can be charged simultaneously.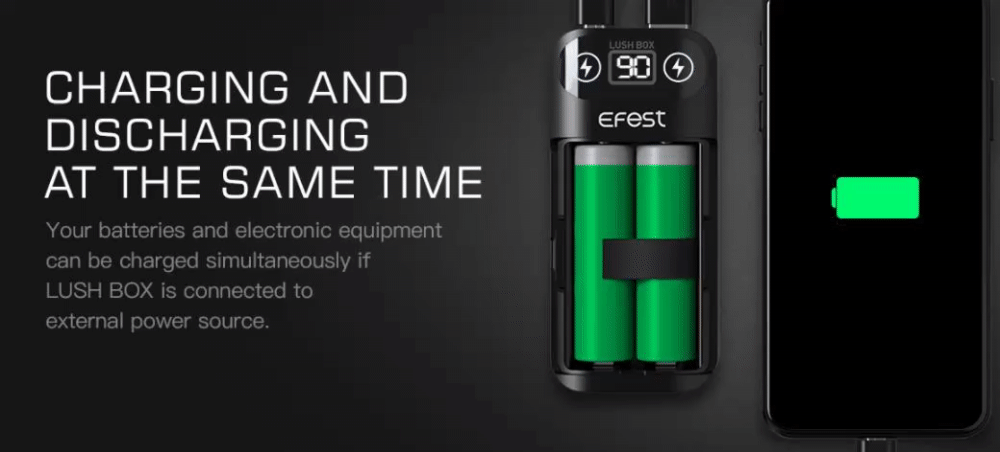 Quick Charge Mode
Fast charging: 1 x 2.1A / 2 x 1.0A
The automatic selective charging mode is compatible with varieties of 18650 3.6V/3.7V rechargeable lithium batteries.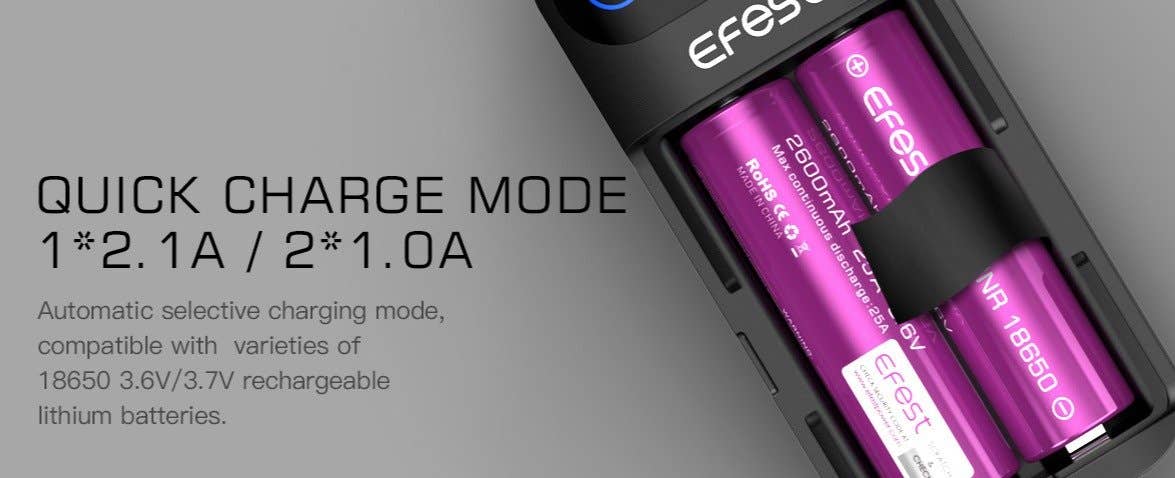 Charge and Discharge Balancing
Advance technology balances the amount of charge/discharge to each cell when charging two batteries at the same time.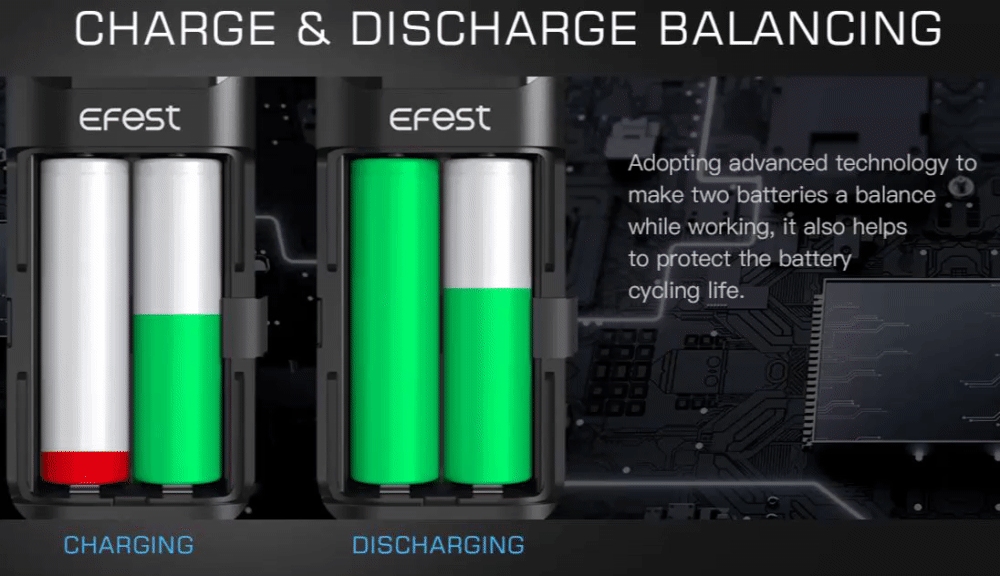 Charging Status Display
The LED display is made of scratch resistance PC lens and shows the power percent and battery status.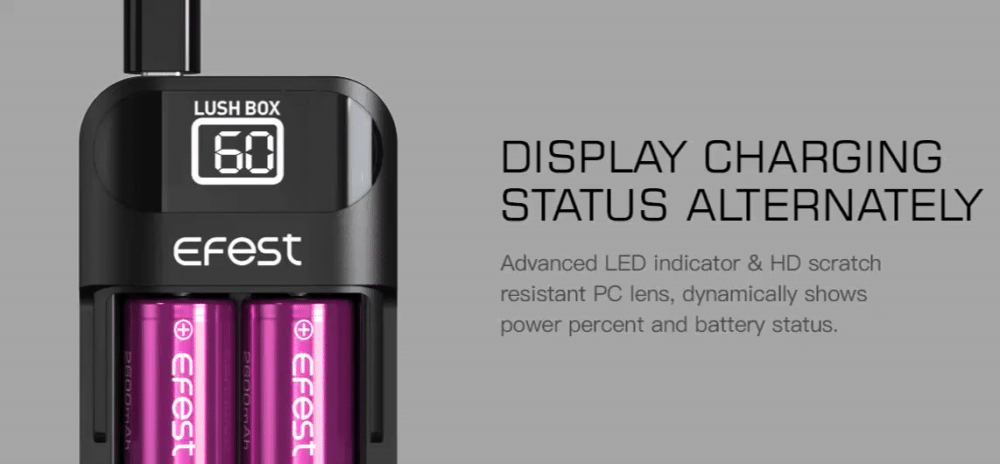 Ultralight
The Lush Box features a curved and ergonomic appearance, and is extremely portable with a weight of less than 200 grams.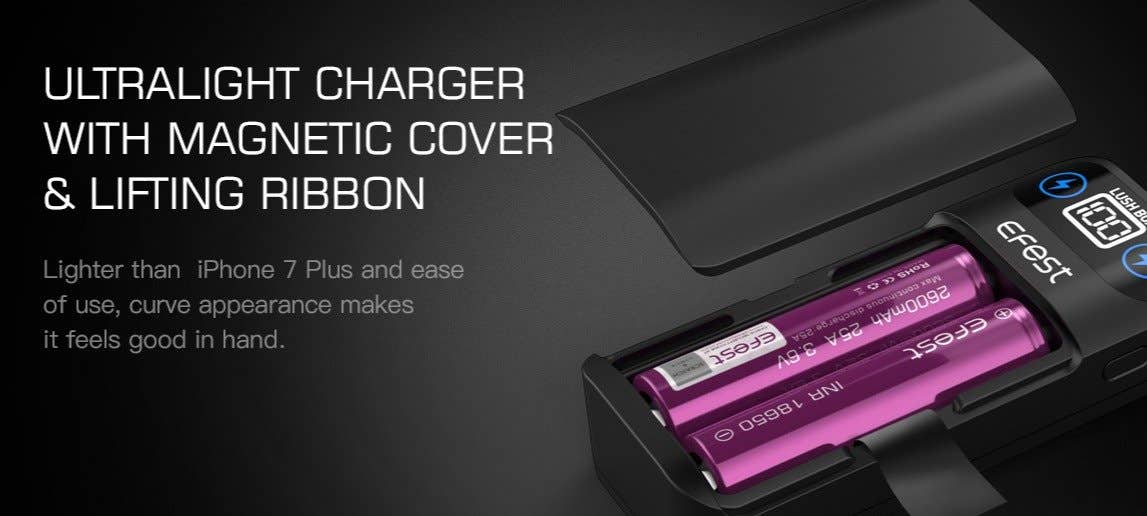 5 Protections
Reverse polarity protection | Automatic over-charging protection
Short-circuit protection | Intelligent over-discharging protection
Low voltage smart activation recover function for batteries with 2.7V and above.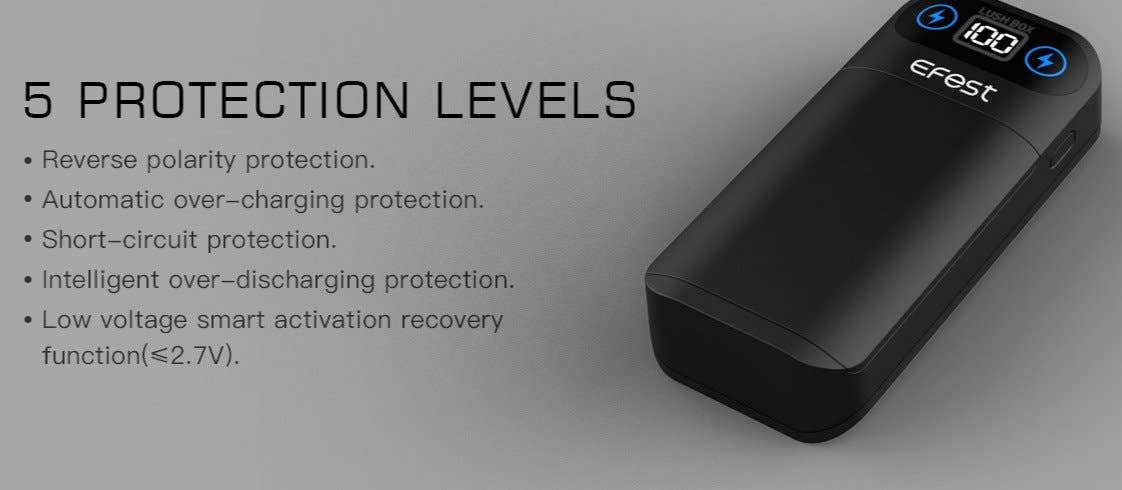 Certifications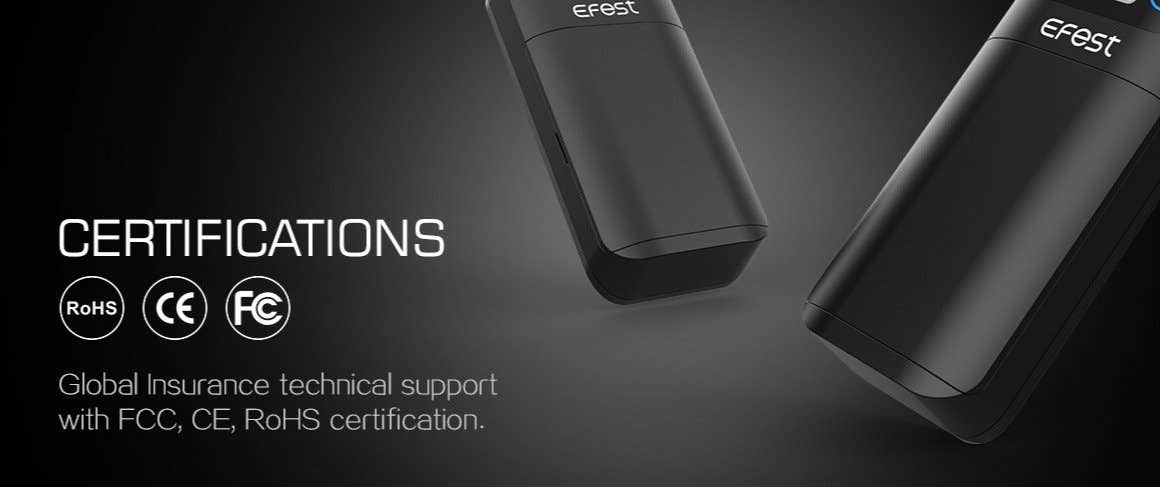 Package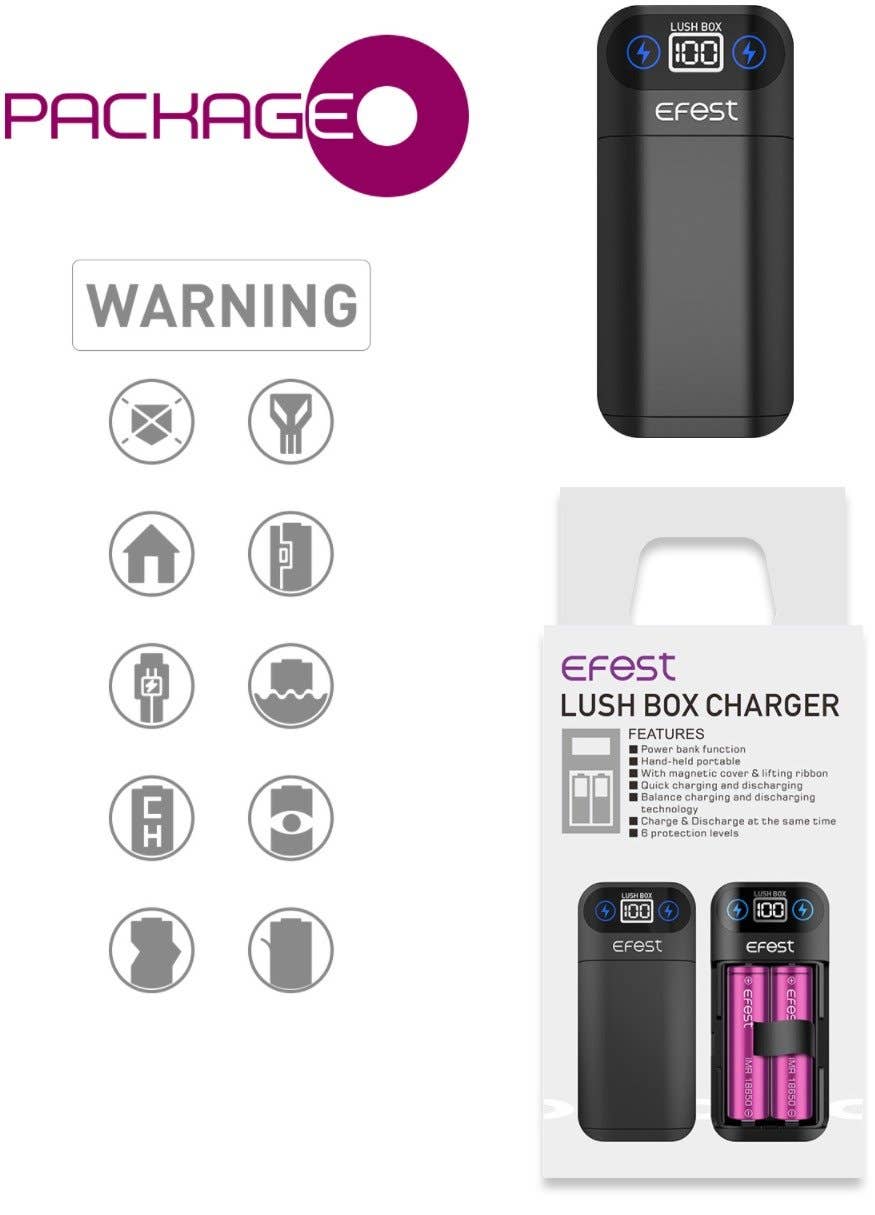 Compatible items
Customer Reviews