ASPIRE TIGON COILS
Replacement coils for the Aspire Tigon series tank.
Sold in packs of 5.
Coil Types
Aspire Tigon coils are a push-fit design, currently available in 0.7ohm and 1.2ohm options. The 0.7ohm coil is designed for direct-to-lung vaping whereas the 1.2ohm is suitable for mouth-to-lung vaping.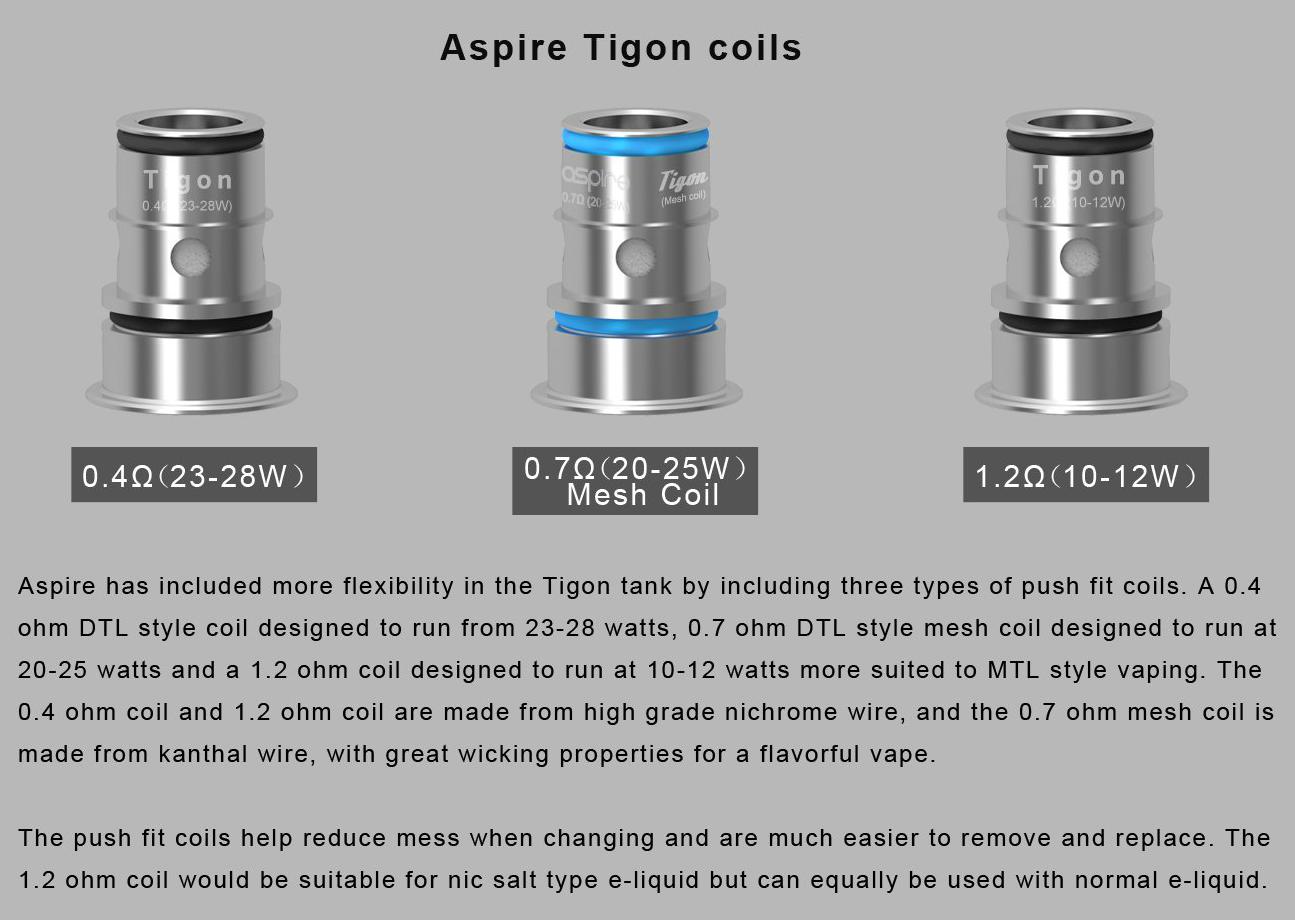 The Aspire Tigon replacement coils are recommended for use with both High VG 70+ (DTL), 50/50 Freebase (MTL) and Nic Salt (MTL) E-Liquids.
Our guide on vaping styles, explains the differences between mouth-to-lung (MTL) vaping and direct-to-lung (DTL) vaping.
To avoid premature coil failure, follow our coil priming guide.
Customer Reviews