ASPIRE NAUTILUS MINI TANK
The Aspire Nautilus Mini Tank is made of stainless steel and Pyrex glass and uses the Aspire Nautilus BVC coil atomisers. The BVC coil technology is designed to last longer while continuing to give the cleanest and purest flavour from your E-Liquid.
Equipped with a four-port airflow system, the user can adjust the draw, warmth of vapour and the amount of vapour produced. The mini component of this design allows for easy carry, installation and refilling.
Dimensions and Specifications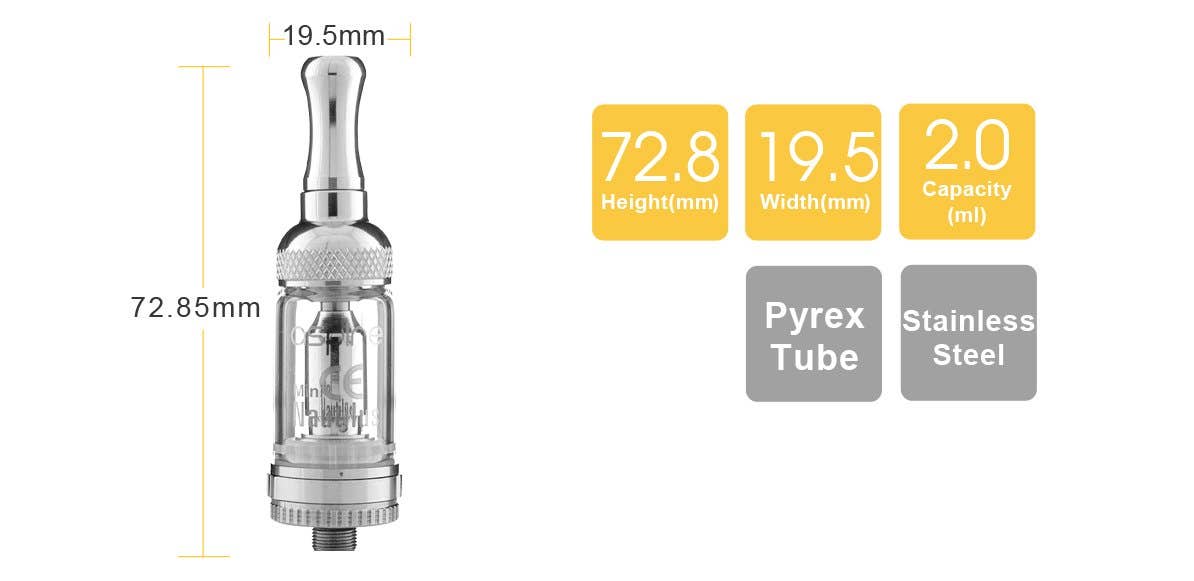 Airflow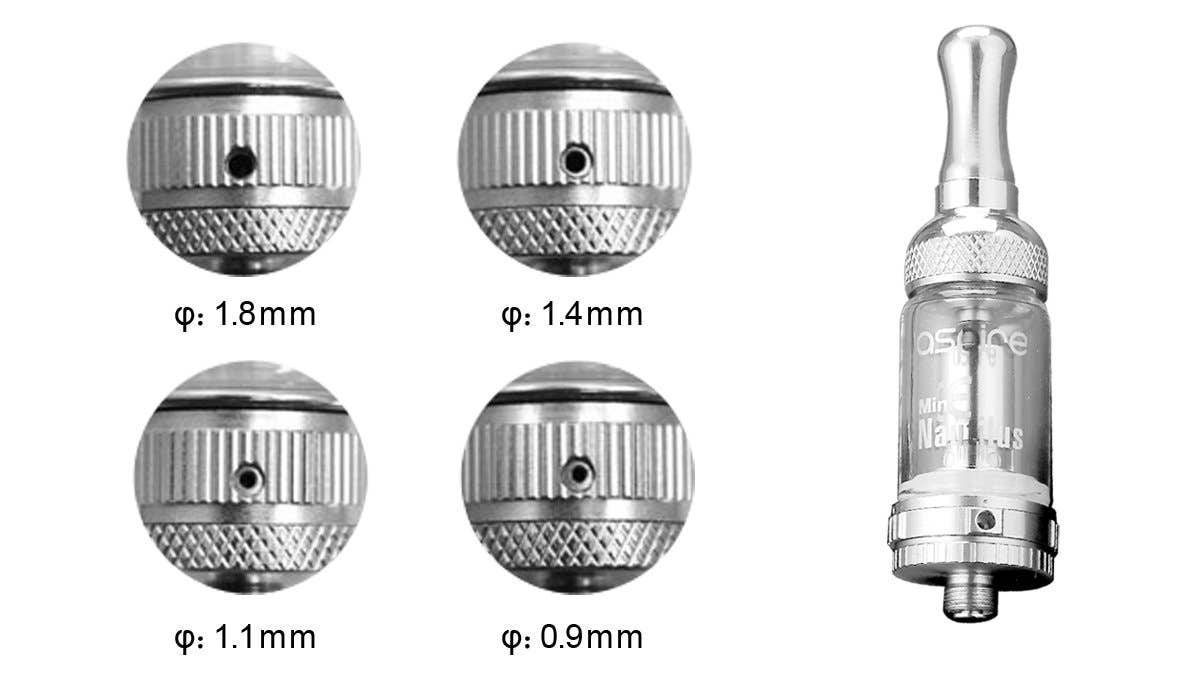 Exploded View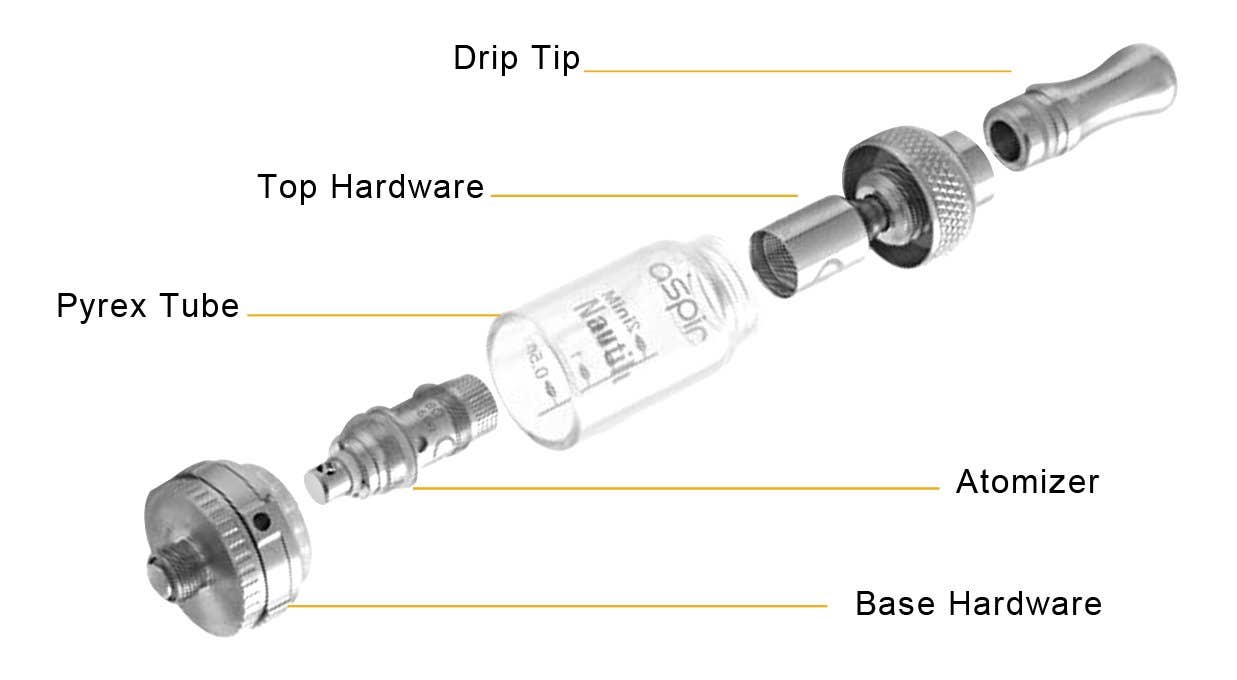 Nautilus Coils



Assembly


Screw the upper hardware to the Pyrex Tank, making sure NOT to over-tighten.
Screw the BVC Atomiser/Coil into the bottom hardware, make sure the BVC atomiser is screwed on and in place.
Screw the upper section to the bottom section. The atomiser screws onto the inner airflow shaft located in the centre.
Insert the drip-tip into the upper hardware.


Nautilus Mini Tank Filling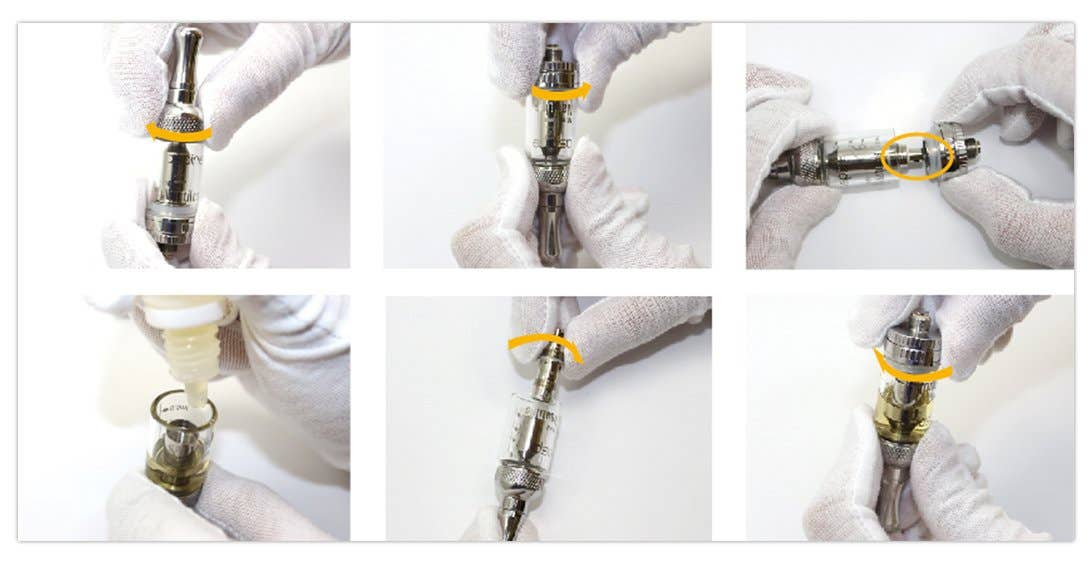 Check the upper top section is screwed tightly onto the glass.
Unscrew the bottom section, removing the base from the glass.
When you unscrew the bottom section off, the atomiser should be screwed onto the base. If the atomiser remains on the inner airflow shaft when you unscrew the bottom hardware, remove it from the airflow shaft and screw it into the lower base to avoid disconnecting.
What's in the box?
1 x Nautilus Mini tank
2 x Nautilus BVC 1.8Ω coils (One preinstalled)
1 x eGo thread adaptor cone
1 x User manual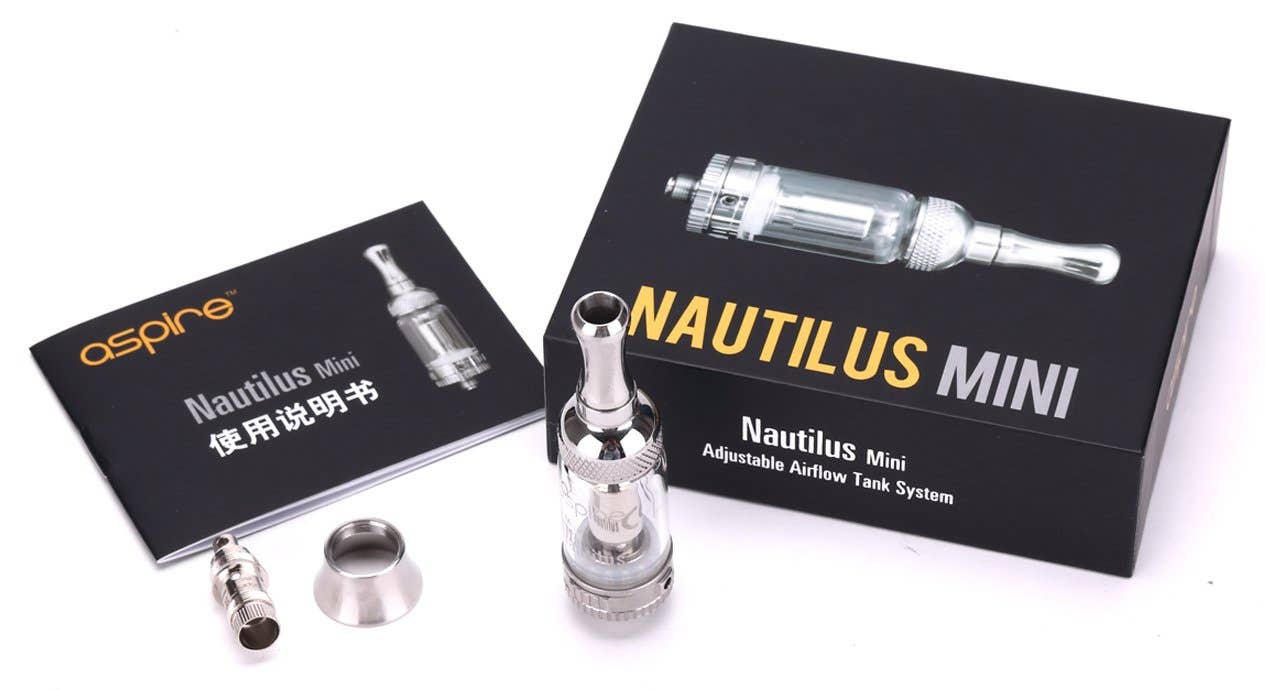 Depending on how many cigarettes you smoke, we recommend the following strength e-liquids with the Aspire Nautilus Mini tank.
Not sure what Nic Salts are? See our guide here.
To avoid premature coil failure, be sure to follow our coil priming guide.
Compatible coils for this tank
We found other products you might like!
Customer Reviews