VAPORESSO TARGET 100 MOD
Please note: This device requires a single 18650 or 21700 battery cells to function. Images are for display purposes only; no tank is included.
The Vaporesso Target 100 Mod is a single-cell battery mod capable of up to 100 watts of power using either a single external 18650 or 21700 battery cell. This robust and durable mod features a water-resistant braid, AXON Chipset with multiple modes and is charged with a Type-C USB charging cable.
18650 and 21700 battery cells are sold separately and can be added using the drop-down selection if required.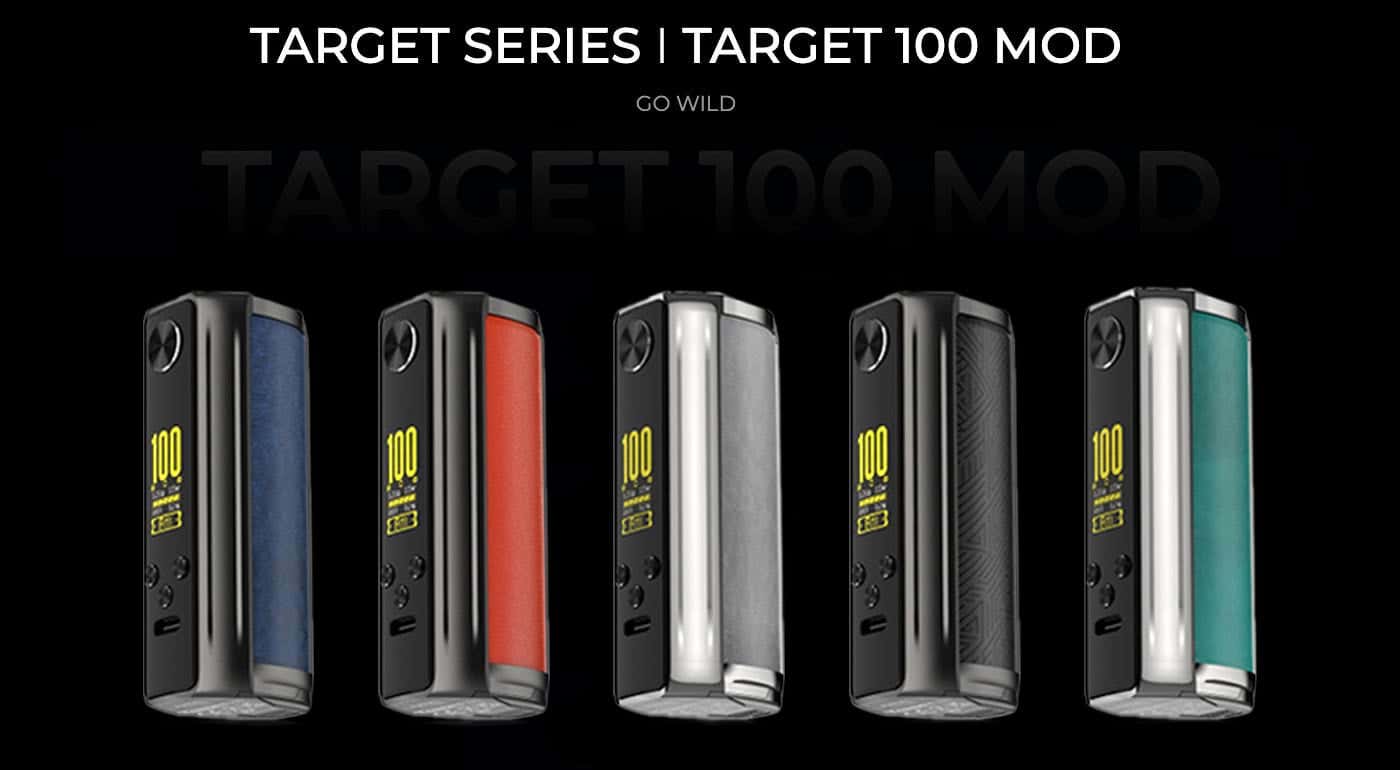 User-friendly
Vaporesso's AXON chipset technology provides precise heating rate control and complete vaporisation of different flavour profiles at different temperatures.
A more user-friendly and updated UI system provides a better user experience and is brighter, making it easier to read in sunlight.
Combined with a suitable tank, the Target 100 Mod is ideal for DTL vaping but can also be used for MTL vaping. Variable wattage mode allows the user to select power from as little as 5w through to 100w, delivering the ideal flavour and cloud experience with the added inclusion of Vaporesso's Pulse mode, which instantly boosts power every second you are holding down the fire button for.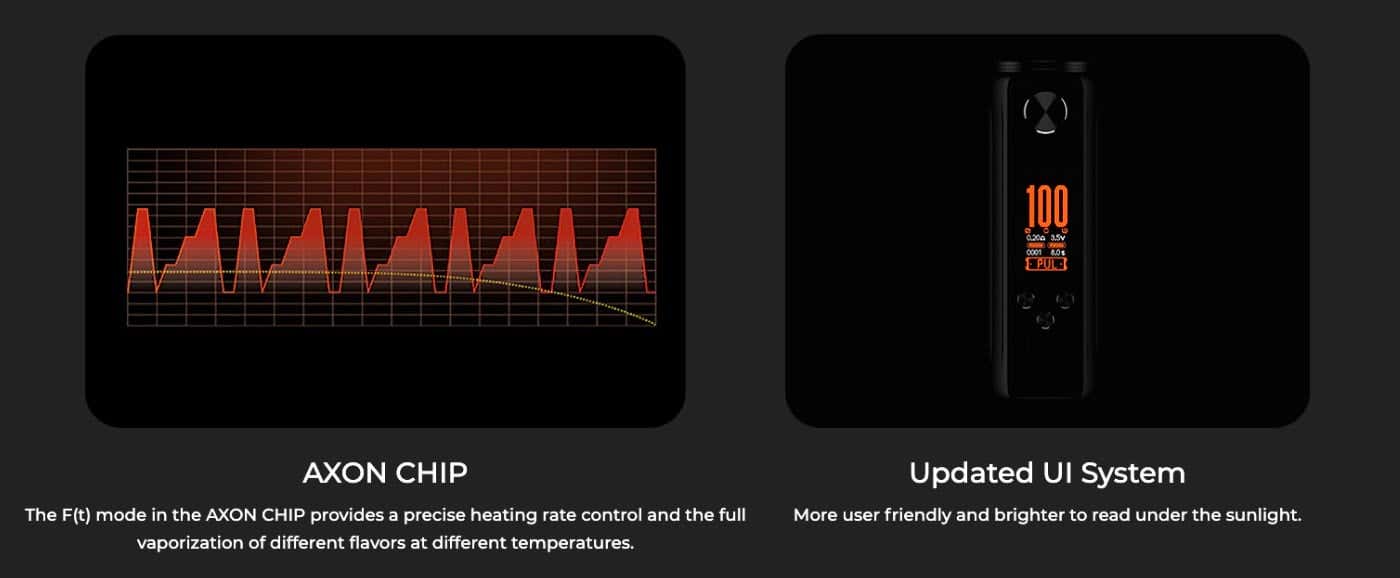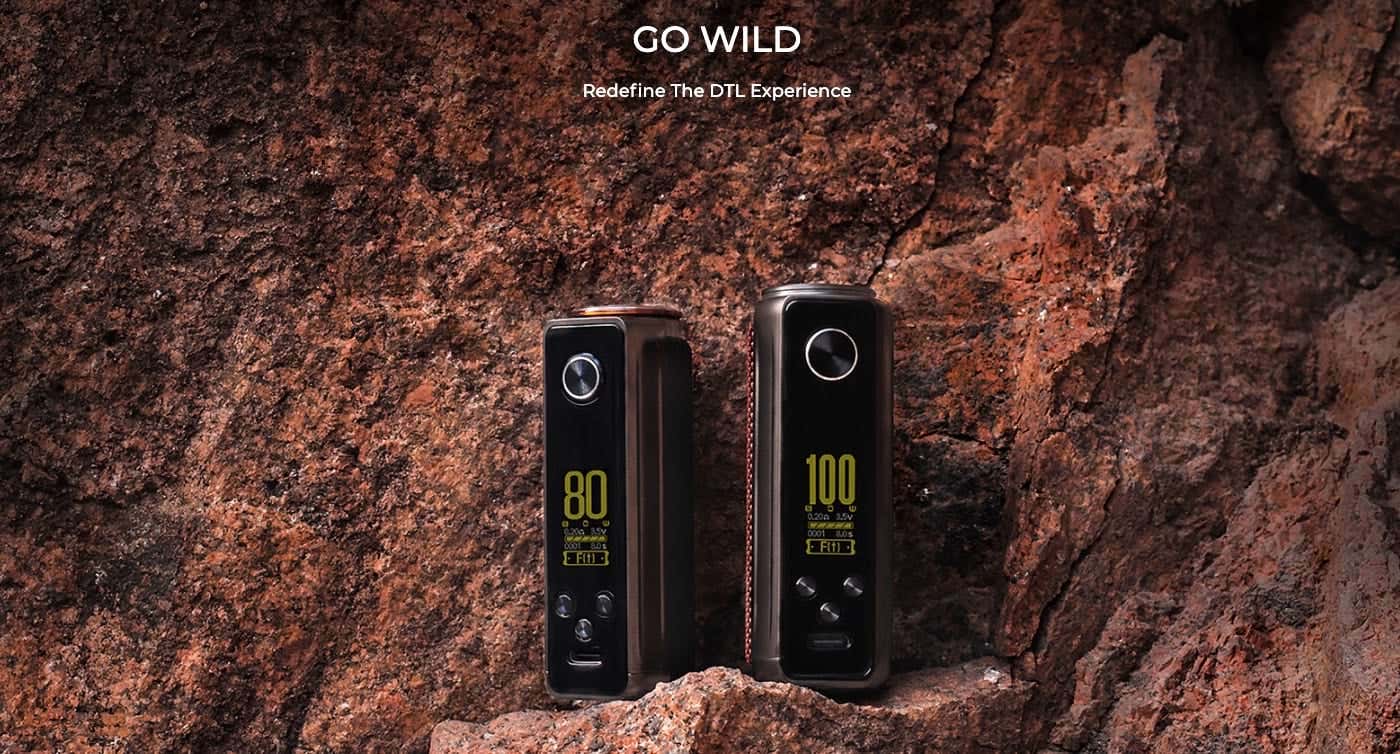 Compact
Vaporesso's Target 100 has a unique cage-like frame with a triangular structure, adopting more considerable battery capabilities within its compact size.
The Target 100 is also sold separately as a 3000 mAh built-in battery device.

Ergonomic
The Target 100 Mod has been designed with comfort and ergonomics in mind, with a shape moulded to the palm of your hand for an easy grip.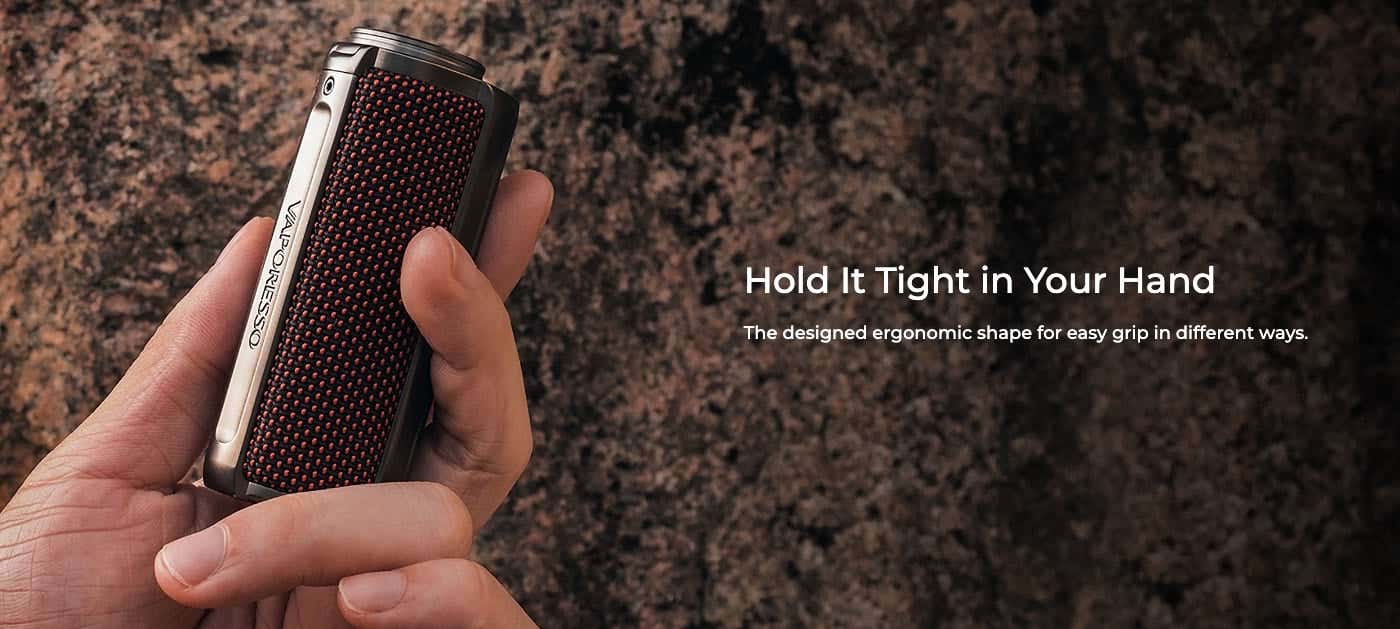 Durable
The Target 100 Mod features an innovative water-resistant and anti-splash braid, accommodating outdoor activities and offering durability and comfort.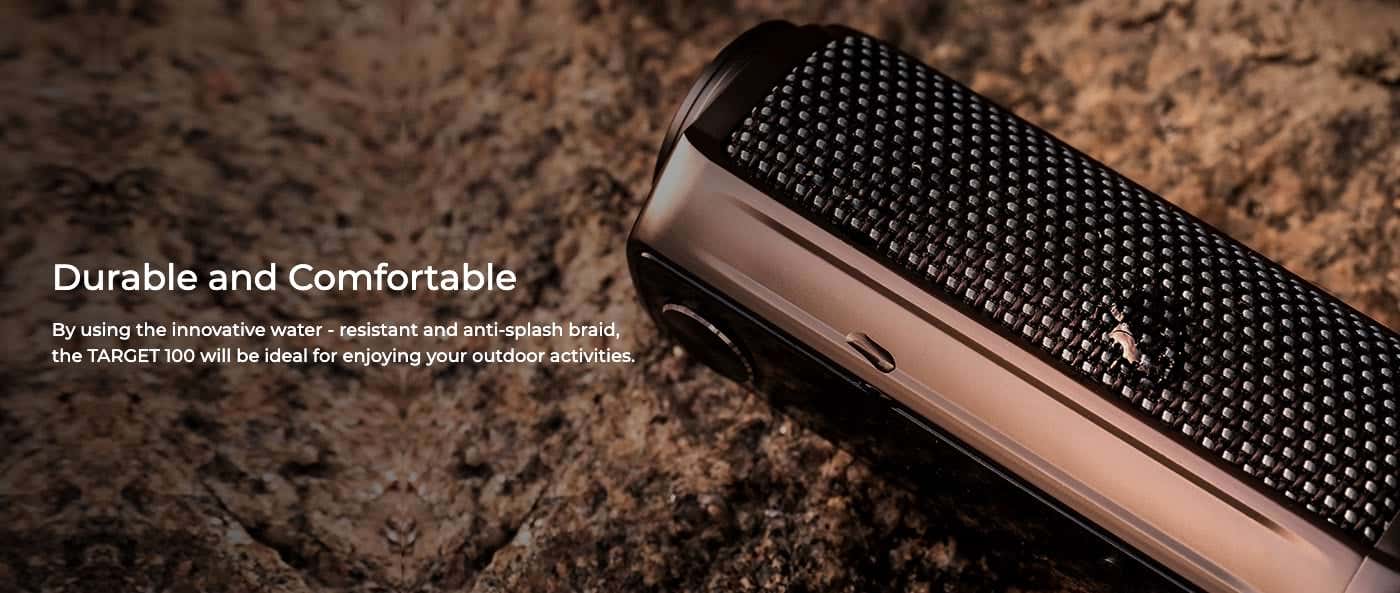 Specifications
Battery: 18650 or 21700
Output power: 5-100w
Charging current: DC 5V/2A, Type-C
Display: 0.96" TFT screen


What's in the box?
1 x Target 100 Mod
1 x Type-C USB Charging cable
1 x User manual / warranty card

Note: 18650 and 21700 battery cells are sold separately and, if required, can be added using the drop-down selection.
Replacement Items for this mod
We found other products you might like!
Customer Reviews