SNOWPLUS HALO KIT
The Snowplus Halo kit is a simple, effective, mouth-to-lung (MTL) single-use vaping kit available in six delicious flavours crafted from the finest nicotine salt e-liquid. Each flavour features an in-built 450 mAh battery and is available in 20 mg nicotine strength.
This disposable kit is designed to provide up to approximately 600 puffs, with the actual number of puffs depending on the length of each draw. Taking longer draws may result in lower puff counts.
Flavours
Snowplus has chosen to concentrate on producing six popular favourites, those go-to all-day vapes bursting and packed with copious amounts of intense flavour.
Kiwi Passionfruit Guava
Peach Ice
Pink Lemonade
Sour Apple Ice
Tropical Breeze
Watermelon Ice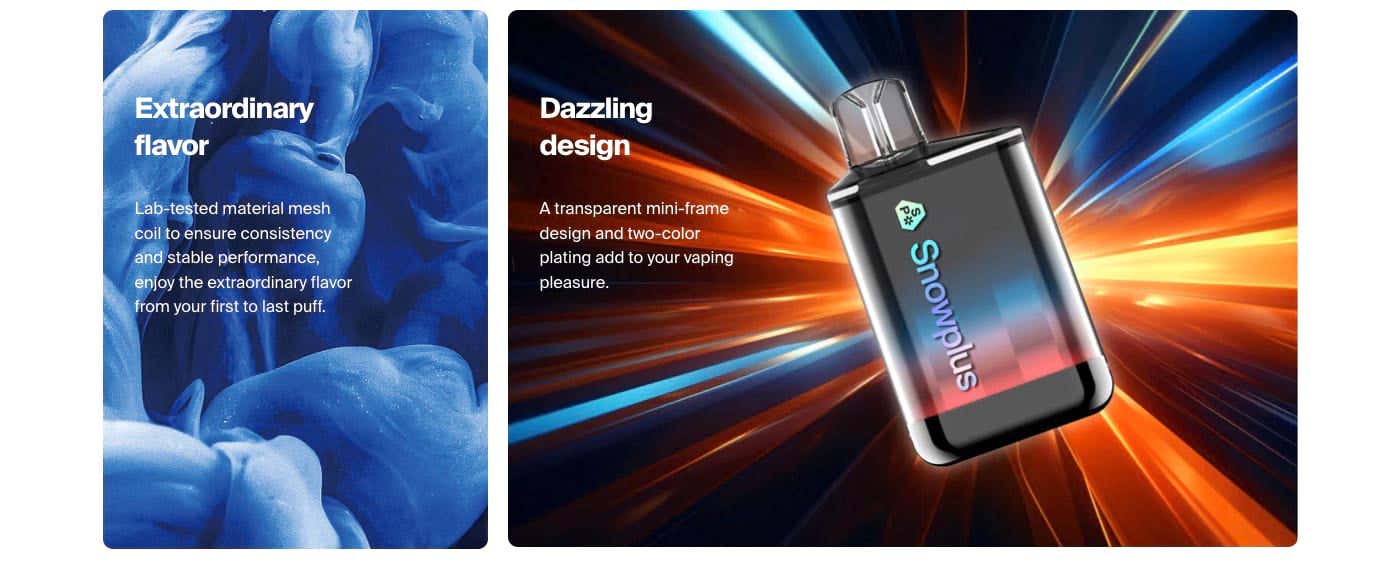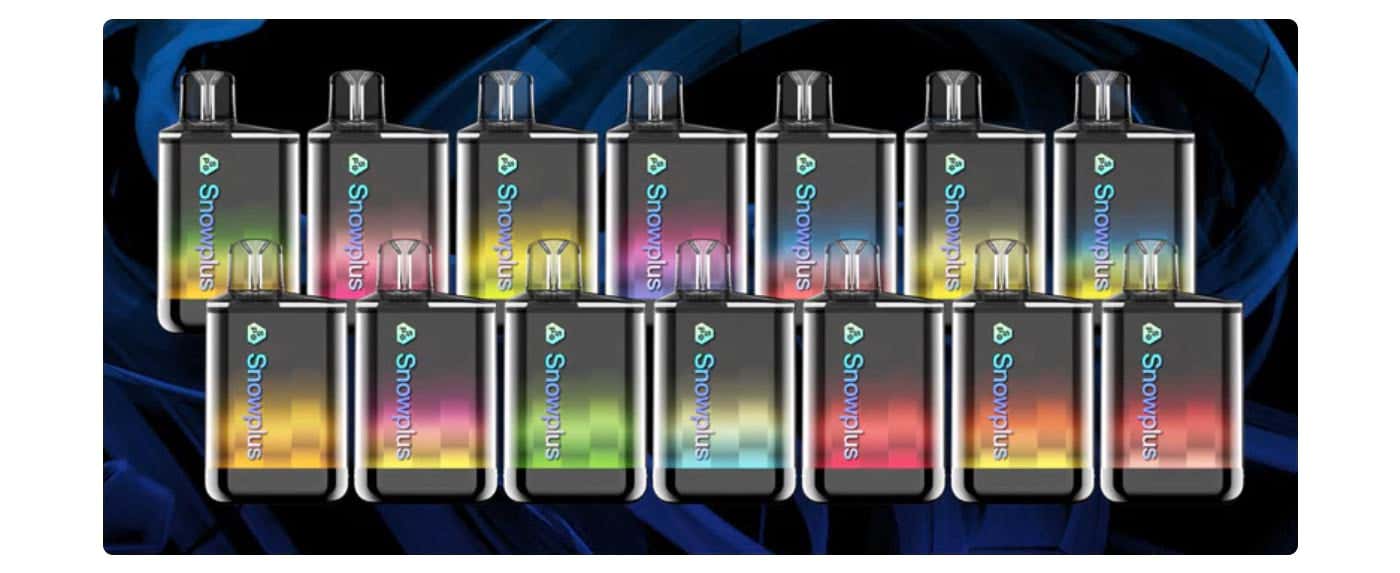 Specifications
Battery: 450 mAh
Nicotine strength: 20 mg (2%)
Puffs: Approximately up to 600
Dimensions:36 x 18 x 67 mm
Coil: Mesh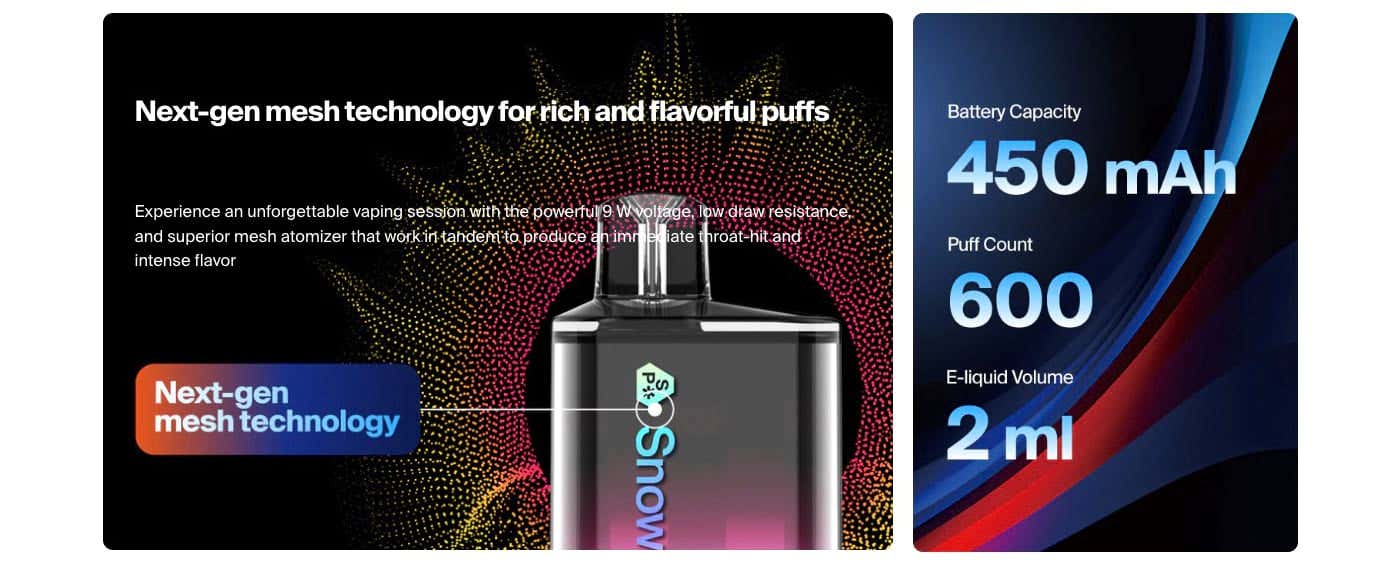 Want a vaping device you can refill and reuse? A refillable pod vape kit is a great place to start!
Unsure if a Snowplus Halo Disposable Kit is suitable for you?
Disposables have their benefits, but they also have their drawbacks. In the interest of balance, we have outlined the pros and cons of disposables in this guide to help you make an informed decision.
Check out our guide on nicotine salts vs. freebase nicotine to learn about the difference between the nicotine types and how that affects your vaping experience.
Customer Reviews