Ripe Vapes VCT 100ml Shortfill
RIPE VAPES VCT
Ripe Vapes VCT is a sophisticated vape juice that leaves you desiring more. VCT is the original and best creation of a rich and smooth taste of fine tobacco with creamy vanilla custard to please the novice or distinguished smoker.
Discover the wide and extensive range of premium branded Ripe Vapes 100 ml shortfill e-liquids, focusing on tobacco and fruit menthol offerings.
Specifications
Flavours: Tobacco
Bottle Size: 100ml of e-liquid in a 120ml shortfill bottle
Nicotine Strength: 0mg
Nic-Shots: Space for two 10ml nic shots
Manufactured in the UK
Childproof Cap with a tamper-proof seal
Easy Fill Spout
Ripe Vapes prides itself on producing premium branded e-liquids using the finest, highest-grade ingredients and going the extra mile to craft a perfected flavour with a 100% satisfaction guarantee. This sophisticated and recognised brand of e-liquid originates from California, U.S. and has secured top-shelf position in thousands of vape shops across the USA and worldwide.
These unique and distinctive shortfill vape juices are provided in a mix of 70/30 VG/PG, all suitable and recommended for use with our sub-ohm Vape Kits and Pod Vape Kits.
Ripe Vapes shortfills are supplied in a 120 ml bottle with 100 ml of flavour, leaving enough space for two optional 10 ml nicotine shots to be added, achieving a total nicotine strength of approximately 3 mg.
Shortfill e-liquids are most commonly created with a blend of 70+ V.G., making them thicker than a typical 50 V.G. blend, which increases cloud production and flavour when vaped at a higher wattage.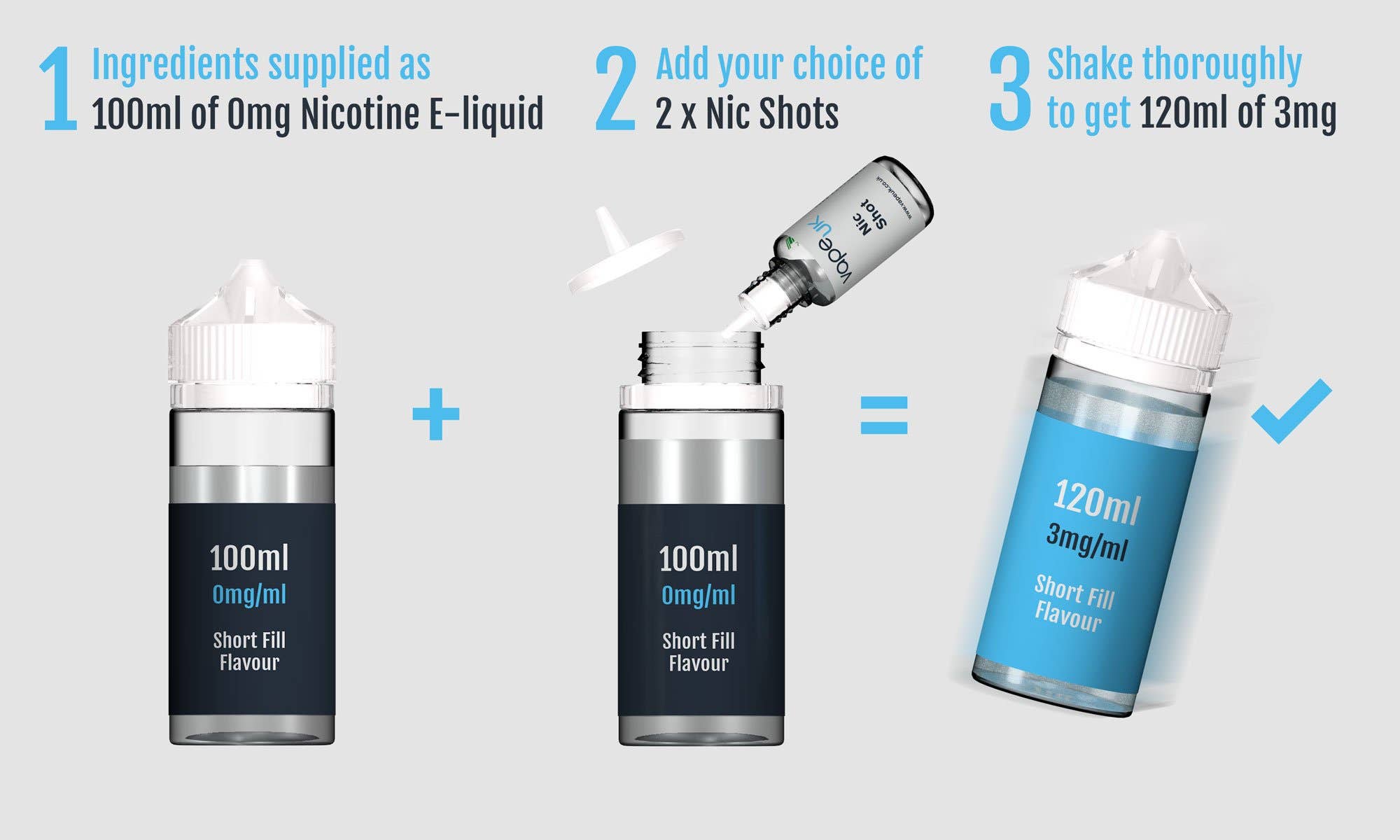 Customer Reviews