SMOK SCAR-Mini Kit
SMOK SCAR-MINI Kit

Images for display purposes only. Tank is 2ml capacity, as per TPD regulations.
SCAR-MINI is the lighter, smaller version of SCAR-18. Featuring a convenient top battery slot along for your 18650 battery and a 0.69 inch OLED display. The newly developed TFV9 tank comes with two V9 Meshed 0.15Ω coils that are designed for sub-ohm vaping for cloud chasers. 
8 COLOURS AVAILABLE
THE KIT INCLUDES
 

SPECIFICATIO
NS

ERGONOMIC STYLE
With a unique design combining leather and metal, the ergonomically designed mod is a palm sized and light
  

80W POWER
SCAR-MINI allows 1w to 80w of power
MULTIPLE PROTECTIONS
SCAR-MINI provides multiple types of protections to avoid potential risks. A self-adaptive power output functionality has been added to ensure a constant power output during vaping.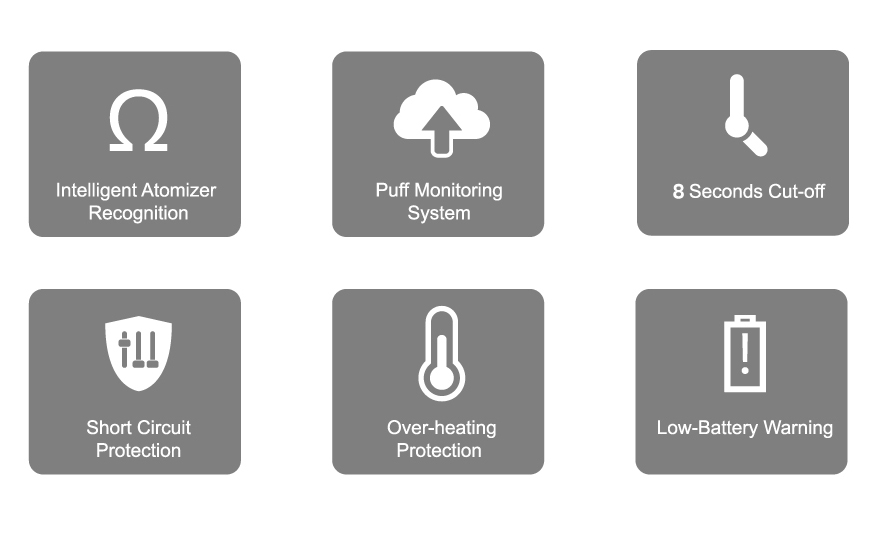 CHILD PROOF CAP
The locking mechanism features a child proof lift-and-open method. 
This design can also effectively prevent accidental opening of the top cap and leakage of e-liquid.
V9 MESH COIL
The V9 meshed coil is 0.15Ω resistance, constructed with Kanthal. It features a larger heating area to produce huge clouds and superb flavour in an instant
 
CROSS COMPATIBLE WITH V8 BABY COILS
TOP REFILL SYSTEM
The TFV9 tank features a slide-to-fill system for simple and secure e-liquid refilling. The leak proof slot can significantly solve any leakage problems.