SMOK Nord Pod Vape Kit
SMOK Nord Kit
Images for display purposes only. Kit is 2ml capacity, as per TPD regulations.


SMOK Nord is a button-triggered pod system device. It has a 1100mAh battery capacity and is equipped with two coils, Nord Mesh 0.6Ω for direct lung vaping and Nord regular 1.4Ω for mouth to lung vaping.
Nord is the perfect size for you to hold, with a newly added button to start vaping and provide information about battery life. There's also an e-liquid window on the pod for your convenience!

The Smok Nord pod system has now become the best selling pod kit at Vape UK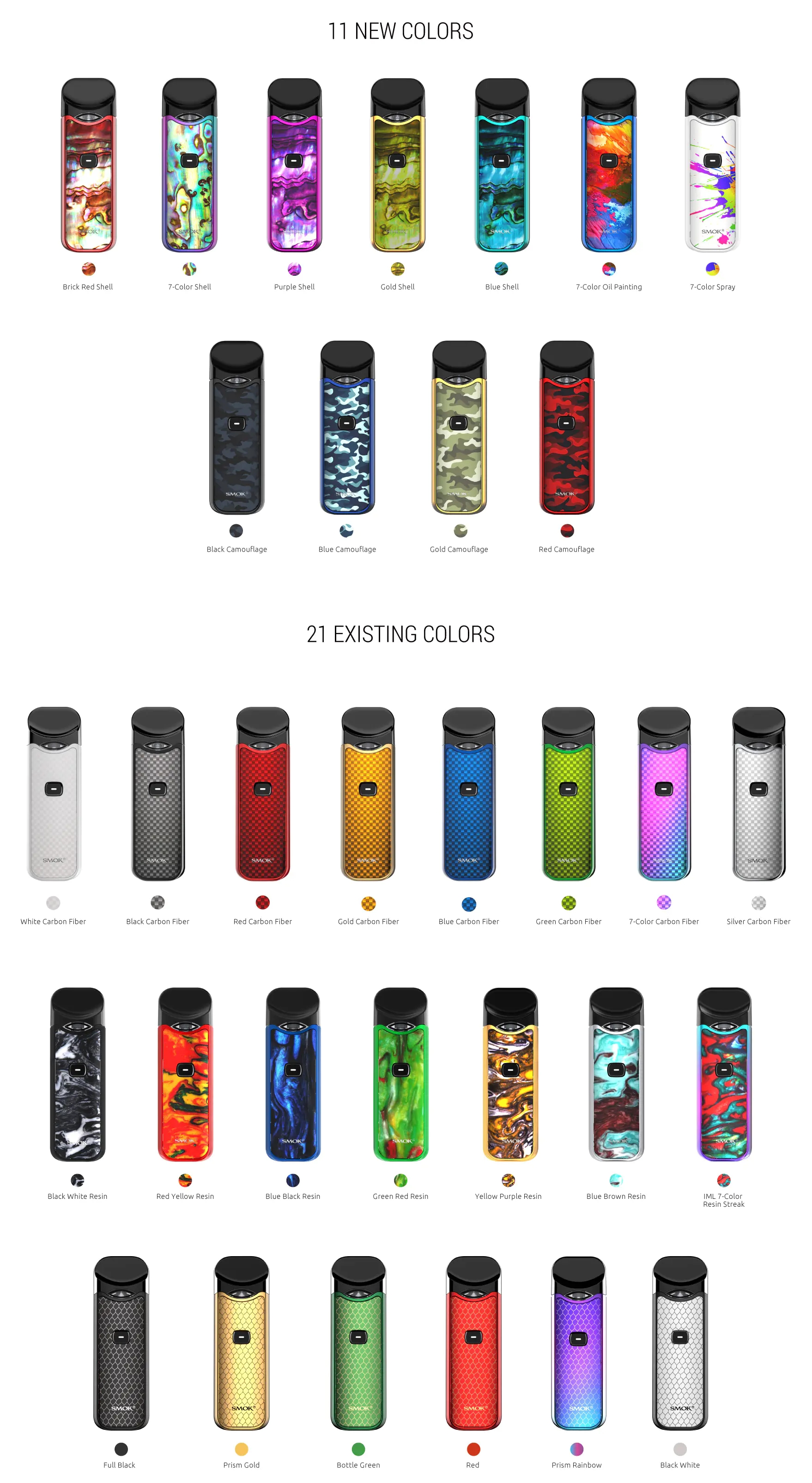 THE KIT INCLUDES
NEW DESIGN
Nord is a distinctive pod system device, it is button triggered with a large capacity battery and has a cobra style finish on the main body to offer an exquisite and wild look.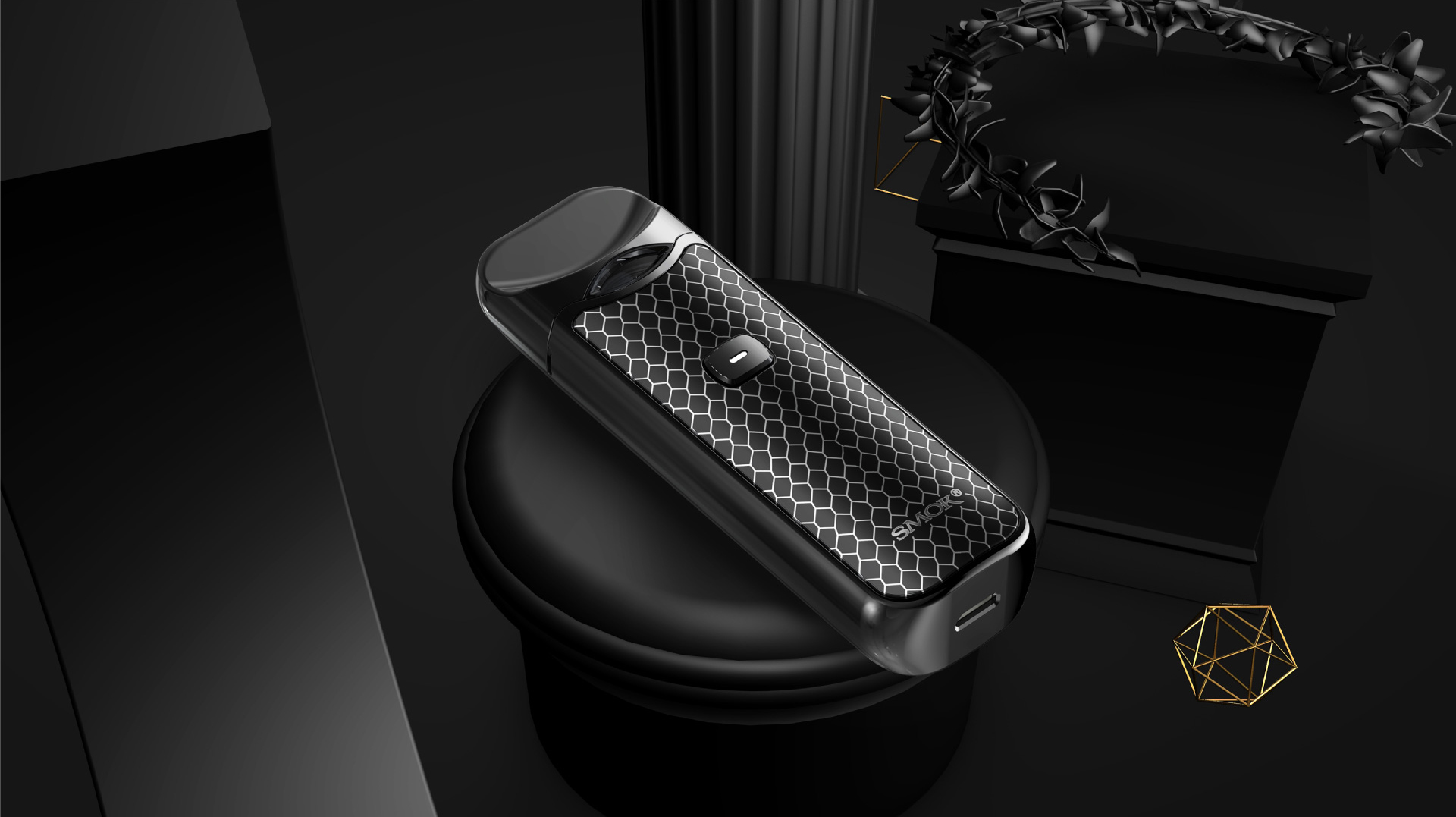 SPECIFICATIONS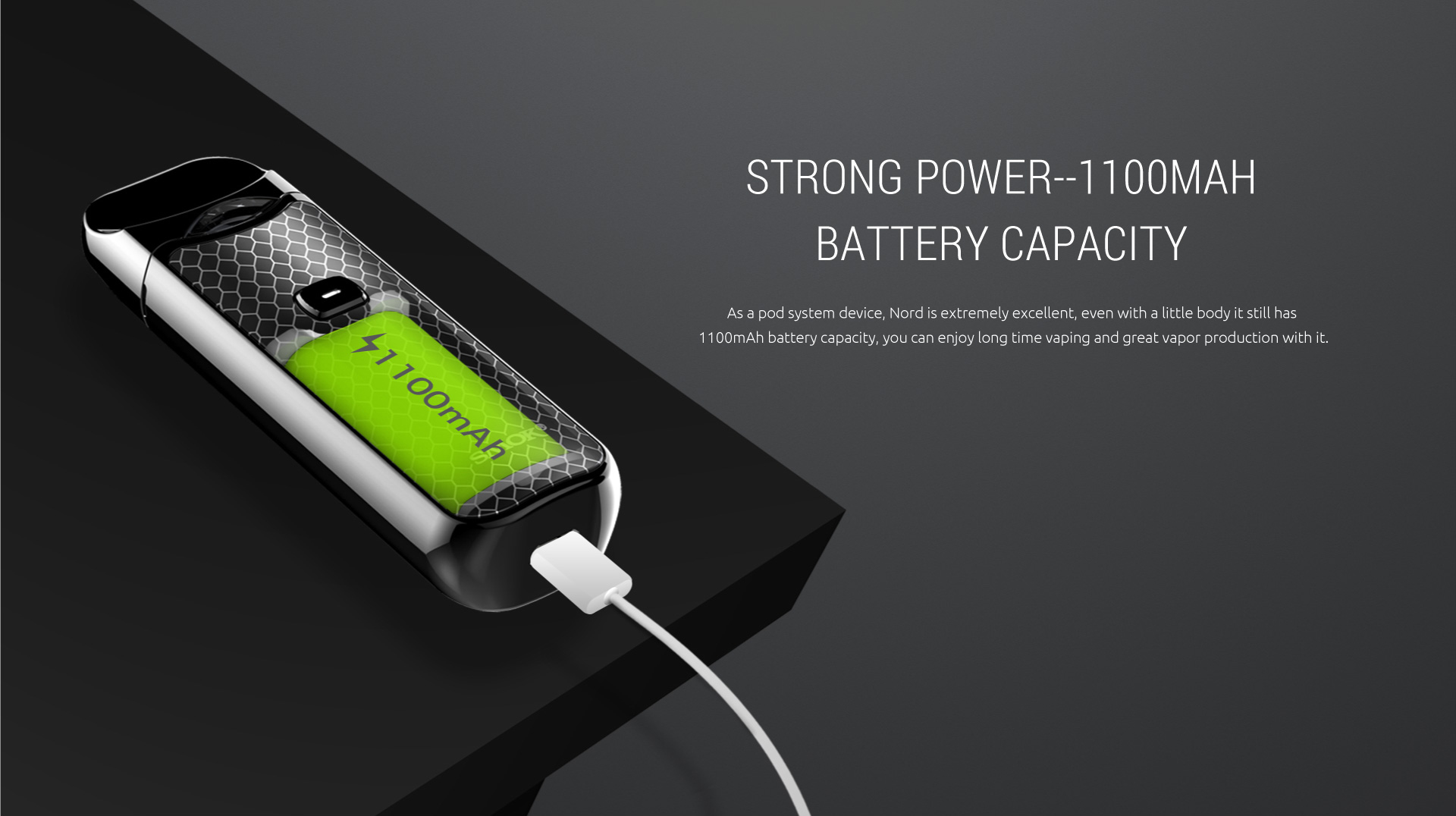 FAMILIAR OPERATION
Similar to regular vape devices, Nord is button-triggered. Press the button five times to power on the device and hold the button to vape.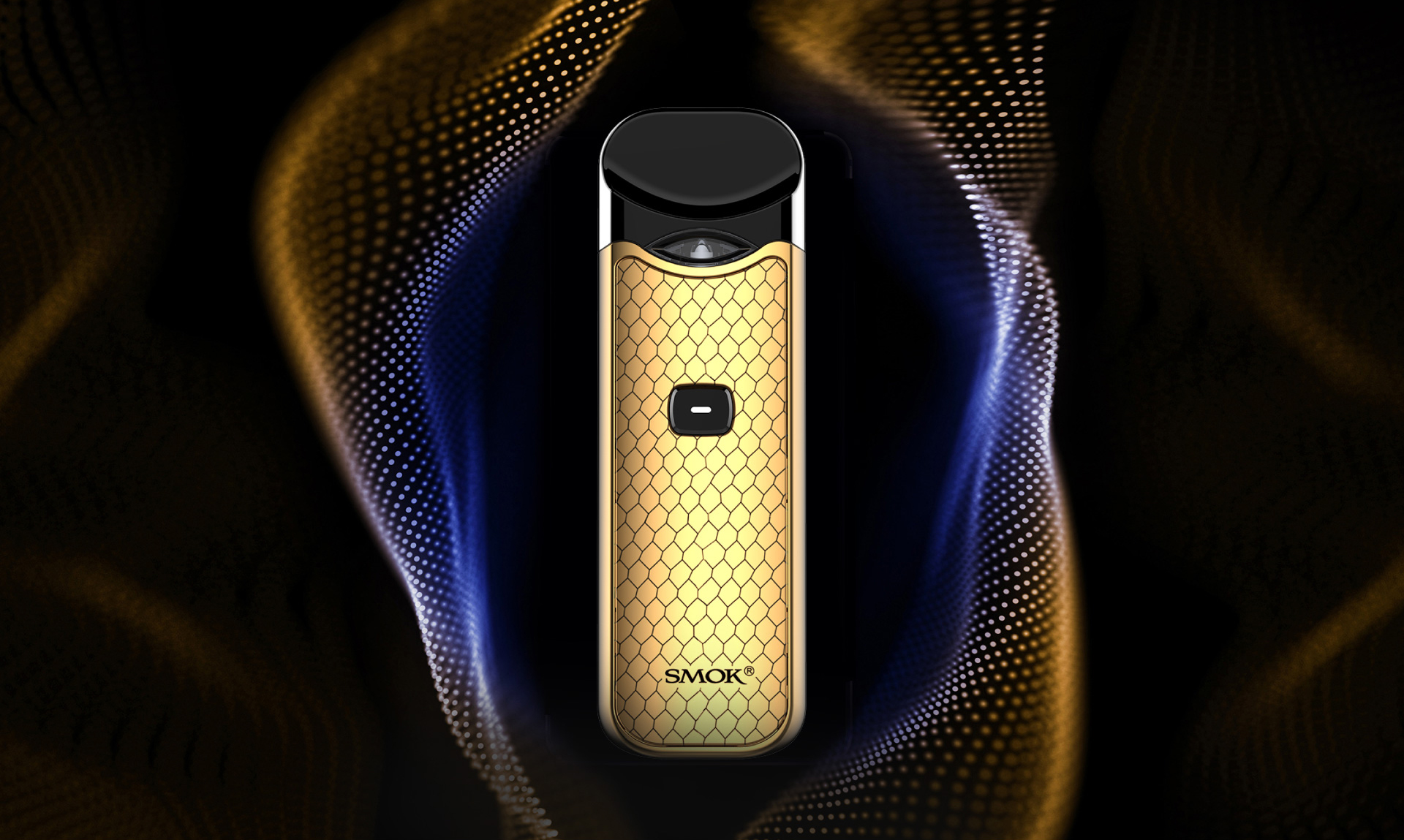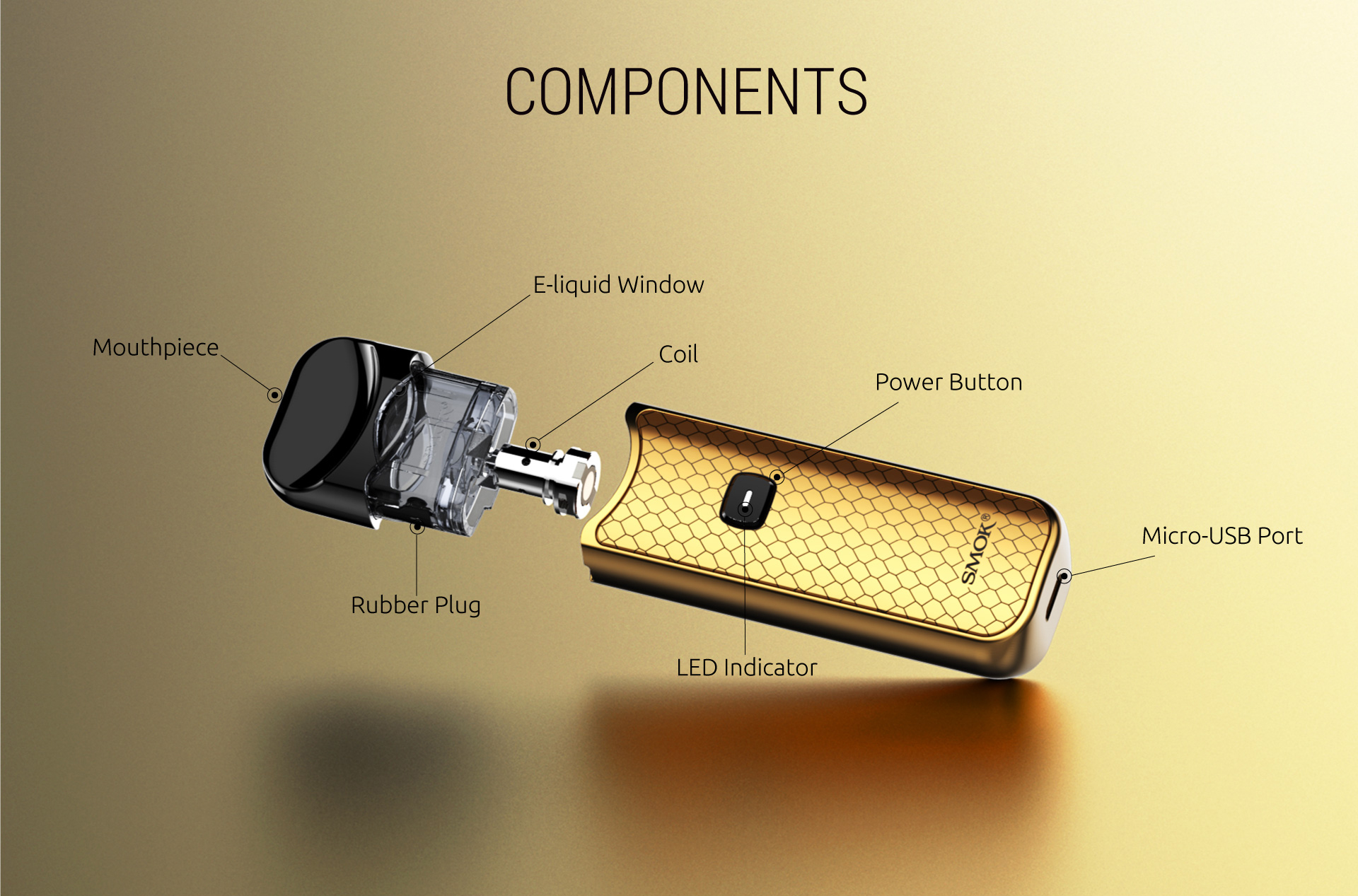 IMPROVED MOUTHPIECE
Nord's mouthpiece continues the duck-billed design to perfectly fit your mouth and offer a better user experience.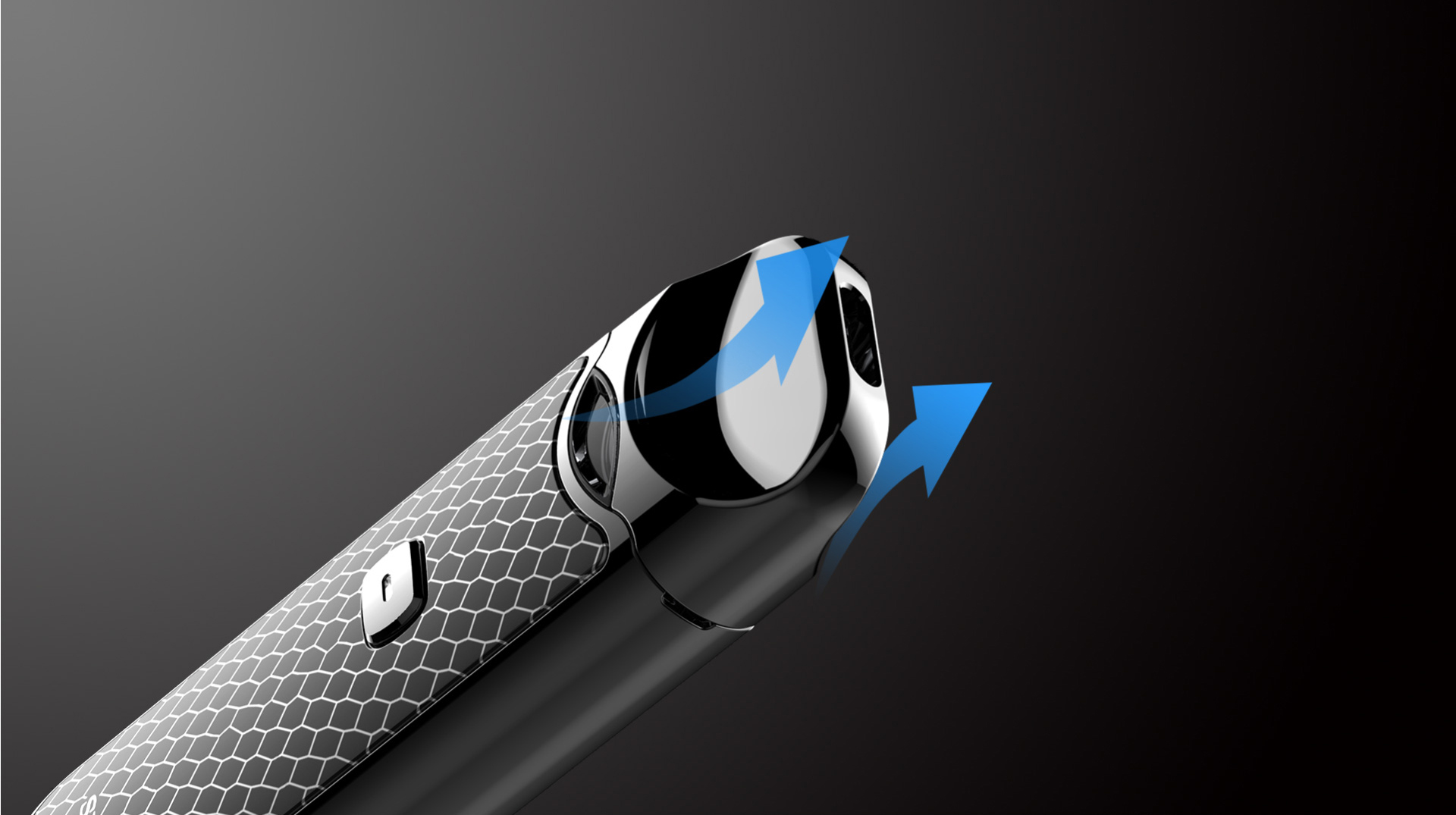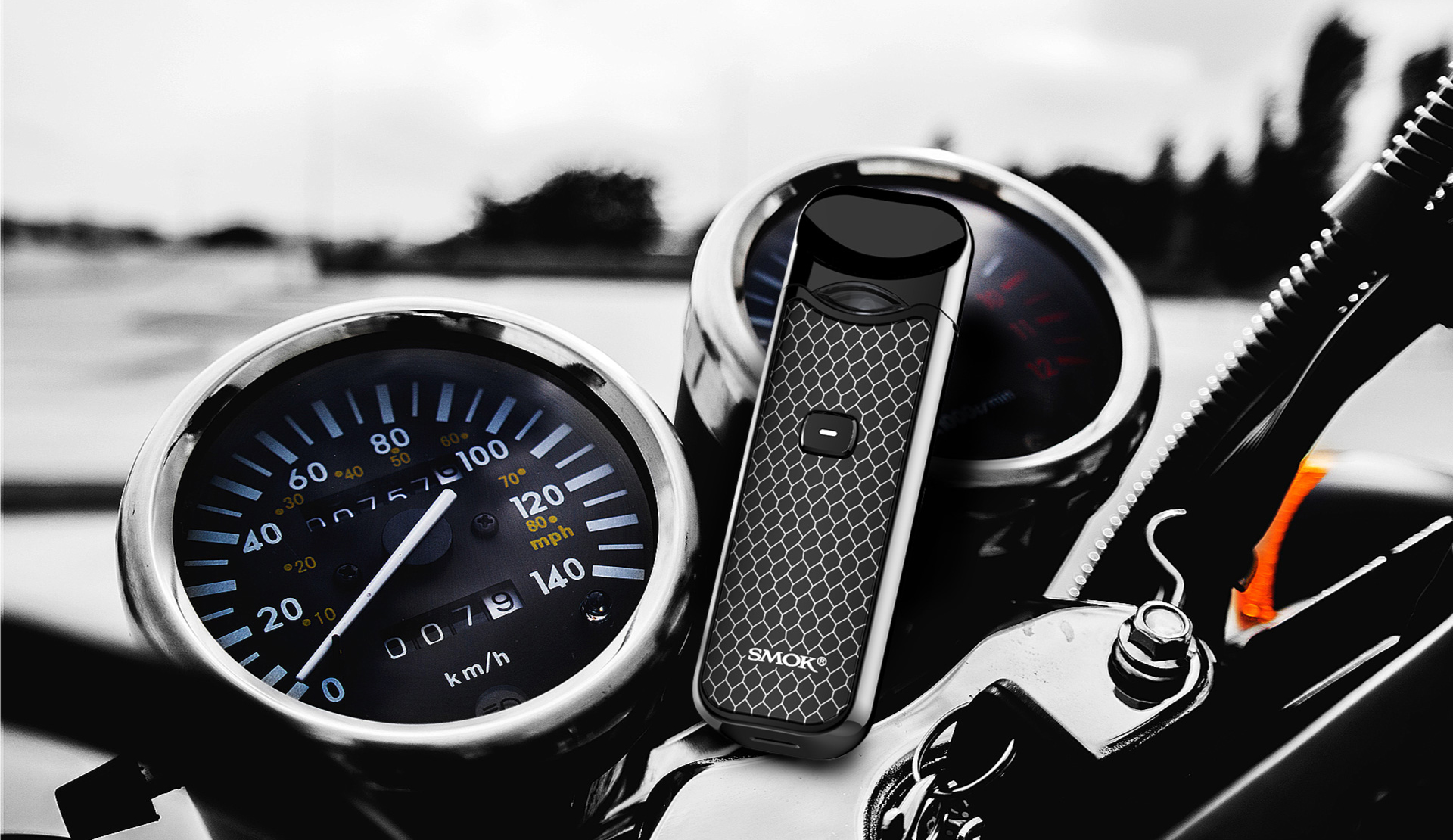 PORTABLE SIZE
Nord measures just 94 x 30 x 18.8mm, which makes it easy to store in any bag or pocket.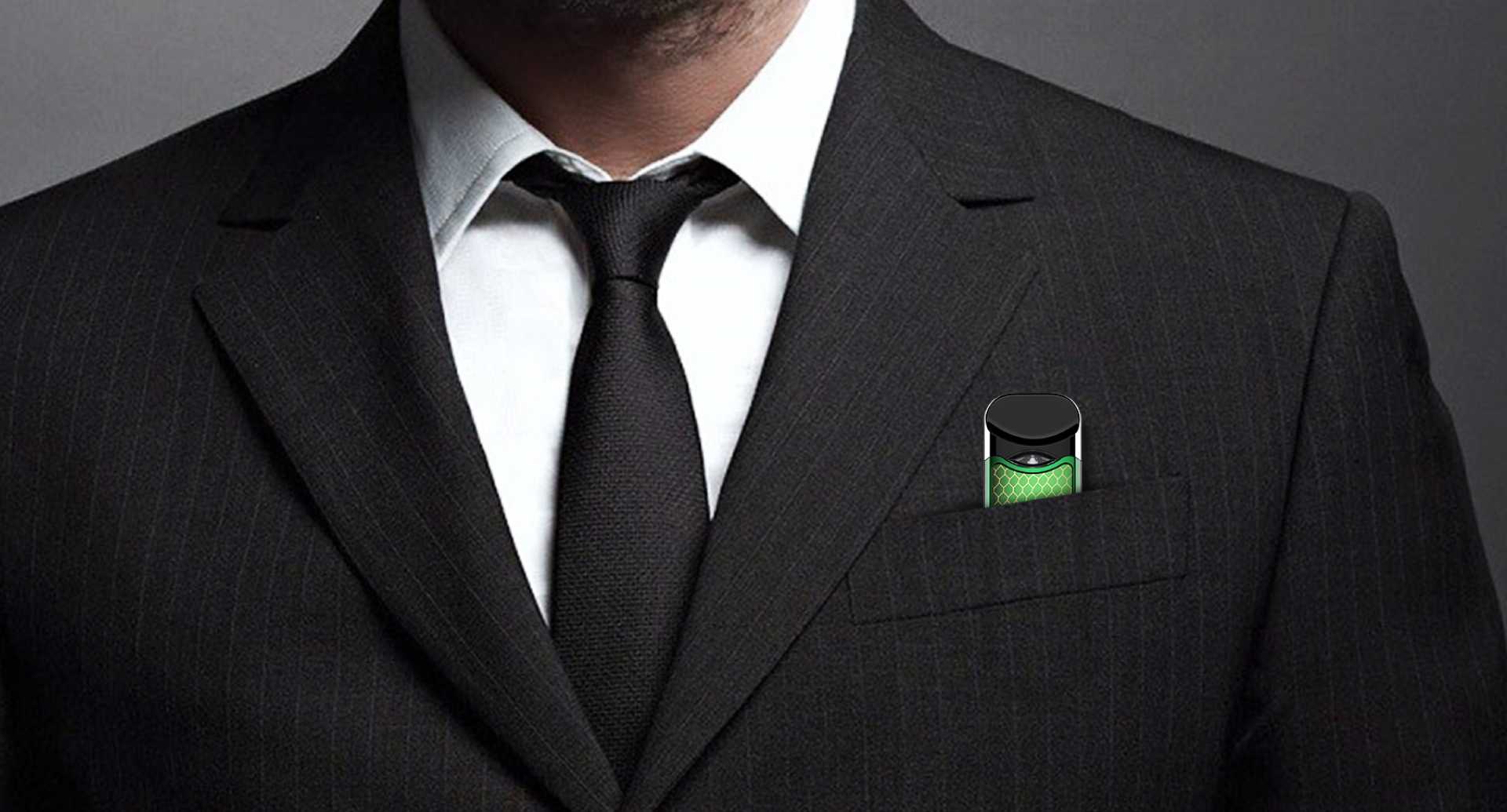 MULTIPLE COIL CHOICES
The fantastic range of nord coils means the nord is ideal for a variety of users, whether it be for
mouth to lung or direct to lung
. 
The Smok Nord kit has five coil options. 0.6
Ω DC (Dual Coil), 0.6Ω mesh DL, 0.8Ω mesh MTL, 1.4Ω MTL and 1.4Ω Ceramic.
The 0.6Ω DC dual coil is a traditional coil design which provides a faster heating process with high flavour intensity.
The 0.6Ω mesh coil is specially 
designed for sub ohm vaping, it has a large mesh inside, giving a faster heating process and massive 
vapour clouds.
The 0.8
Ω Mesh MTL coil is as the name suggests, designed for MTL vaping but will provide a higher output of vaper for a stronger hit.
 
The 1.4Ω regular coil is designed for MTL vaping, for which you can enjoy a throat hit with similar to smoking.
  
The 1.4Ω Ceramic coil is designed for MTL vaping but works better for those who like to chain vape a little. This is due to the ceramic material coping better with higher temperatures that might be seen with heavier vaping.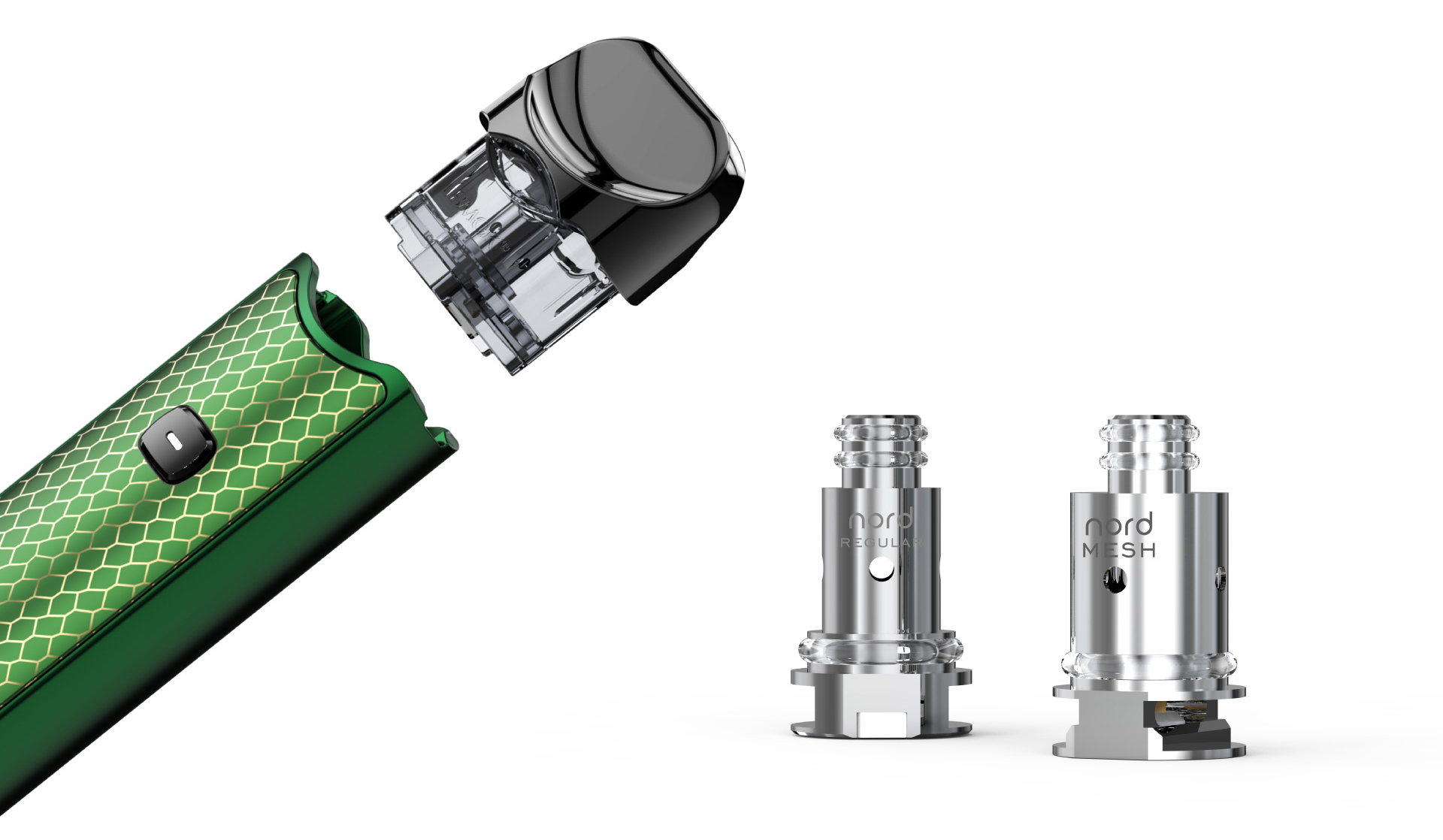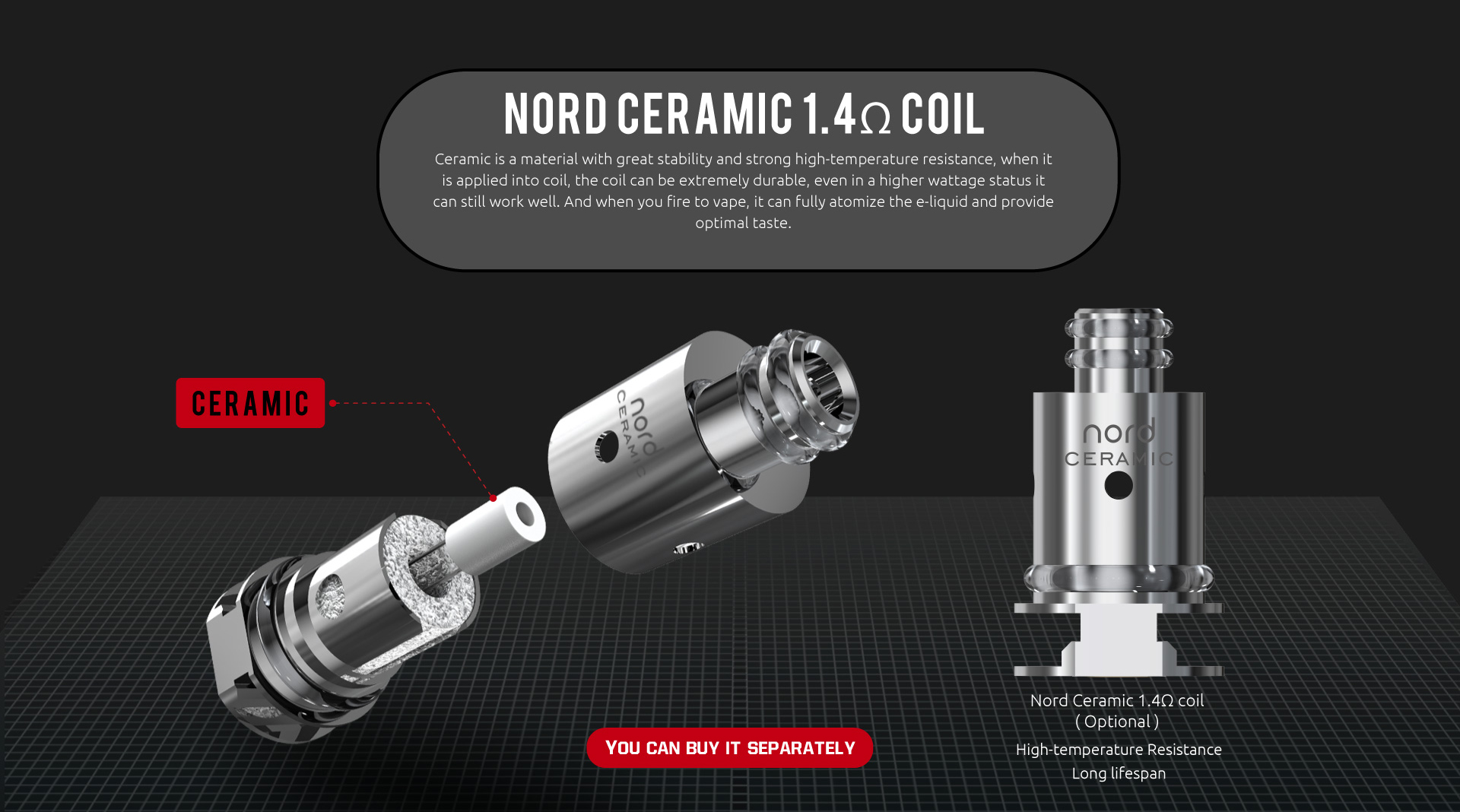 INTELLIGENT BATTERY LIFE INDICATOR
The LED light on the button serves as a battery indicator. Press it twice to illuminate a red, orange or green light. 
Red light will means battery power is lower than 30%, orange light power is between 30% to 70% and green light power is between 70% to 100%.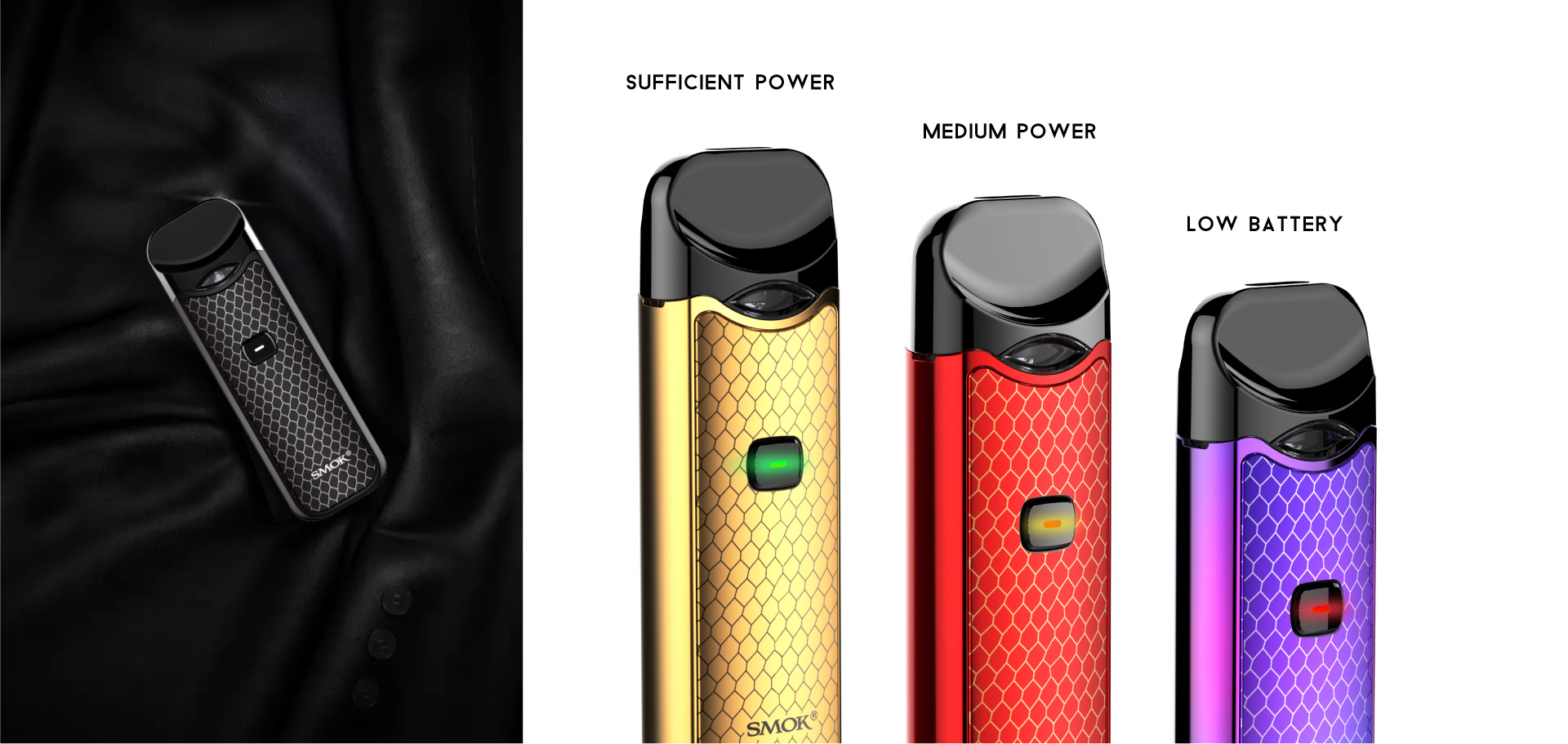 MULTIPLE PROTECTIONS
NORD provides multiple types of protections to avoid potential risks.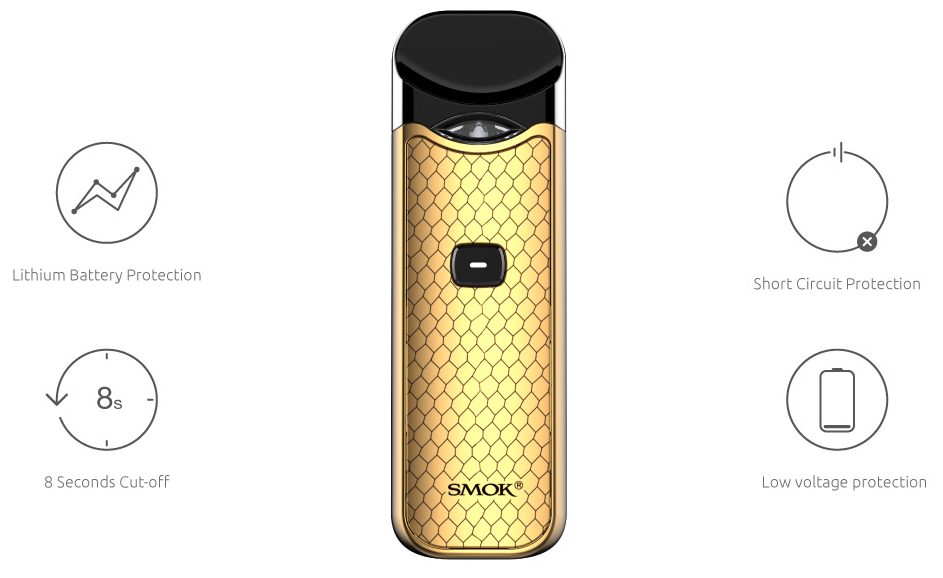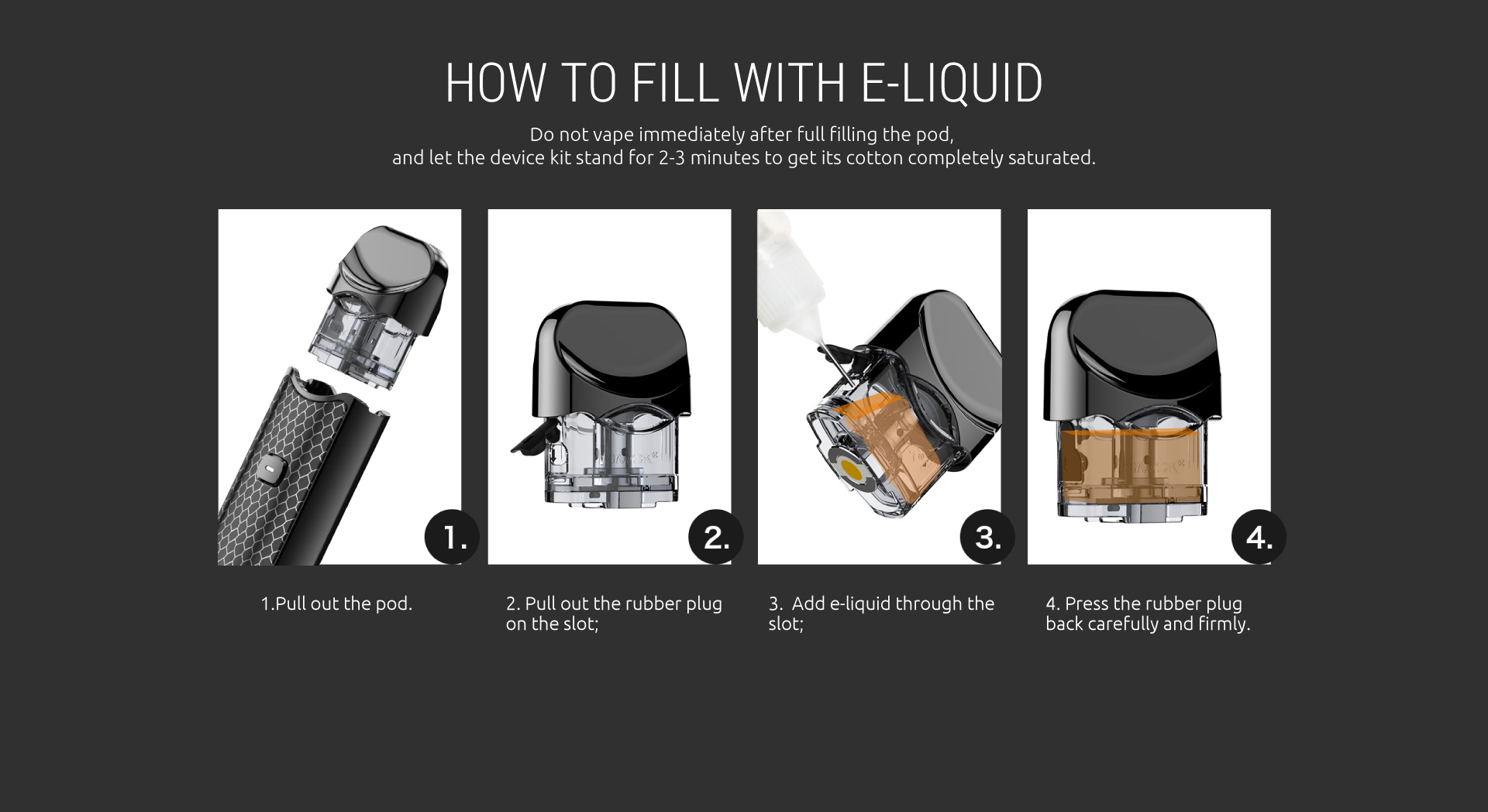 To avoid premature coil failure, be sure to follow our coil priming guide before using this kit

Depending on how many cigarettes you smoke,

 using the 1.4ohm coil, 

we recommend using the following strength e-liquids with this kit:
Not sure what Nic Salts are? See our guide

 

here
Find out why this is one of the best MTL vape starter kits of 2019 here.
Replacement items for this kit
Customer Reviews
Write a Review
Ask a Question
13/07/2020
Sarah j.
United Kingdom
I recommend this product
Great if you are giving up smoking
I started with a 1.4 ceramic coil which has a good mouth to lung vape which helped me to stop smoking then onto the 1.4 regular coil decided to go straight for a sweet flavoured juice rather than a menthol I will never smoke again! Highly recommend only negative thing is the charging system as you can't lie it down because the juice leaks out, it's difficult but I found a charging / docking station That works! ( not for the smok just charger compatable)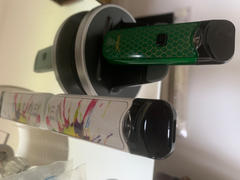 06/06/2020
Daneville S.
United Kingdom
SMOK Nord Pod Vape Kit
Excellent purchase, easy to use, refill and clean
18/05/2020
Janice D.
United Kingdom
Excellent
Pod is smooth tastes of what it should,nice compact unit, simplistic and convenient
18/05/2020
Debbie
United Kingdom
Highly recommend
From novice to expert vapour, this little pod device will satisfy everyone! I use mine as a discreet vape whilst I'm out and about, leaving my big cloud chaser heavy devices at home. The battery life is better than expected for its size and the mesh coils provide excellent flavour!