SMOK M17 Pen Kit
Customer Reviews
20/11/2019
Caroline D.
United Kingdom
Didnt last long
Leaked after about 2 weeks
04/10/2019
Kirsty C.
United Kingdom
Mediocre
I feel the vape is very mediocre and not as great a suction compared to others within the same price range.
Garbage, don't bother.
worked ok for a week or two, but then stopped charging.
14/07/2019
Siobhan F.
United Kingdom
Great
Easy and simple to use
11/07/2019
Fraser M.
United Kingdom
First vape stick, good experience
The unit arrived in really good time, is a nice bit of kit. Instructions are a bit light, I hadn't ******* the coil in tight enough and couldn't get it to work at first. After that I was away. With the 0.6 coil you can go direct to lung if you like but I've since found it smoother to go mouth to lung. Coils seem quite hardy, although you need to keep them moist and I changed liquids a few times which shortened the life of the first one. Overall very pleased. Only criticism would be that it's easy for the filling cap to easily open if its in your pocket leaving you with fruity smelling clothes. A latch would be good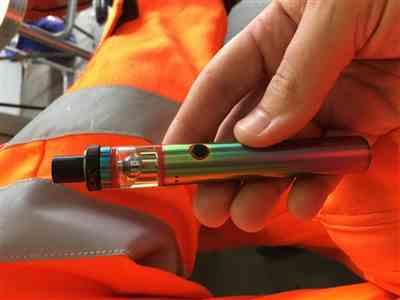 Quitting smoking
Usually smoke 10-15 cigarettes a day and I chose this vape to help quit. Very tidy kit, easy to use for a first time vaper. Using the 6mg liquids and wouldn't recommend any higher than this. Gives you the kick that smokers get from smoking normal cigarettes. The pen is lightweight and compact, no leaking and easy to set up. Would recommend this vape to anyone that's wanting to quit smoking that doesn't want to spend a fortune.