SMOK Fetch Pro Pod Mod Kit
FETCH PRO

Images for display purposes only. Kit is 2ml capacity, as per TPD regulations.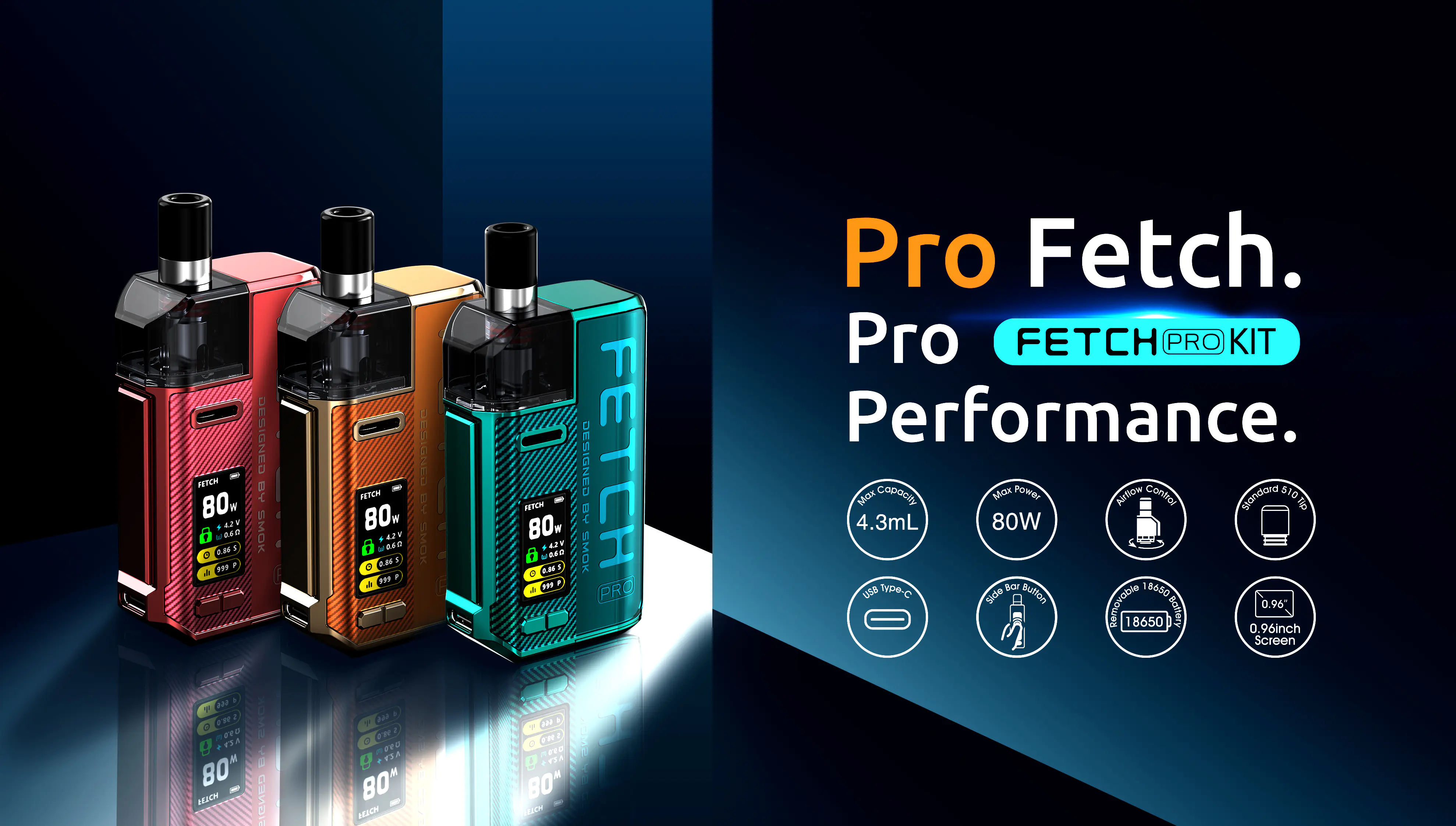 Fetch Pro is an all-in-one pod system that adds amazing features without being complicated, benefitting from an advanced chipset to provide power and efficiency. The Fetch Pro kit includes a Fetch Pro RPM pod and Fetch Pro RGC pod, both born for vapour and flavour using a huge variety of coil options
SIX COLOURS AVAILABLE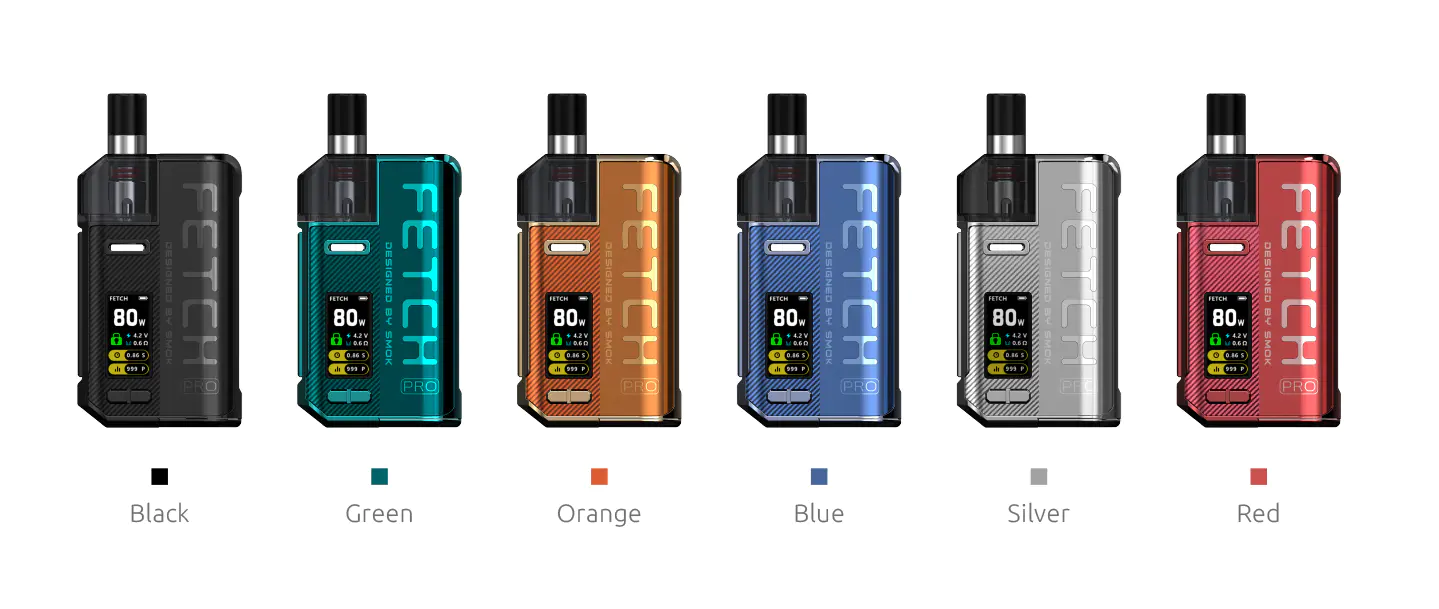 THE KIT INCLUDES
EXCELLENCE COMES FROM PRO 
Broaden the imagination of a new-level design. Fetch Pro uses composite materials to give a unique texture and finish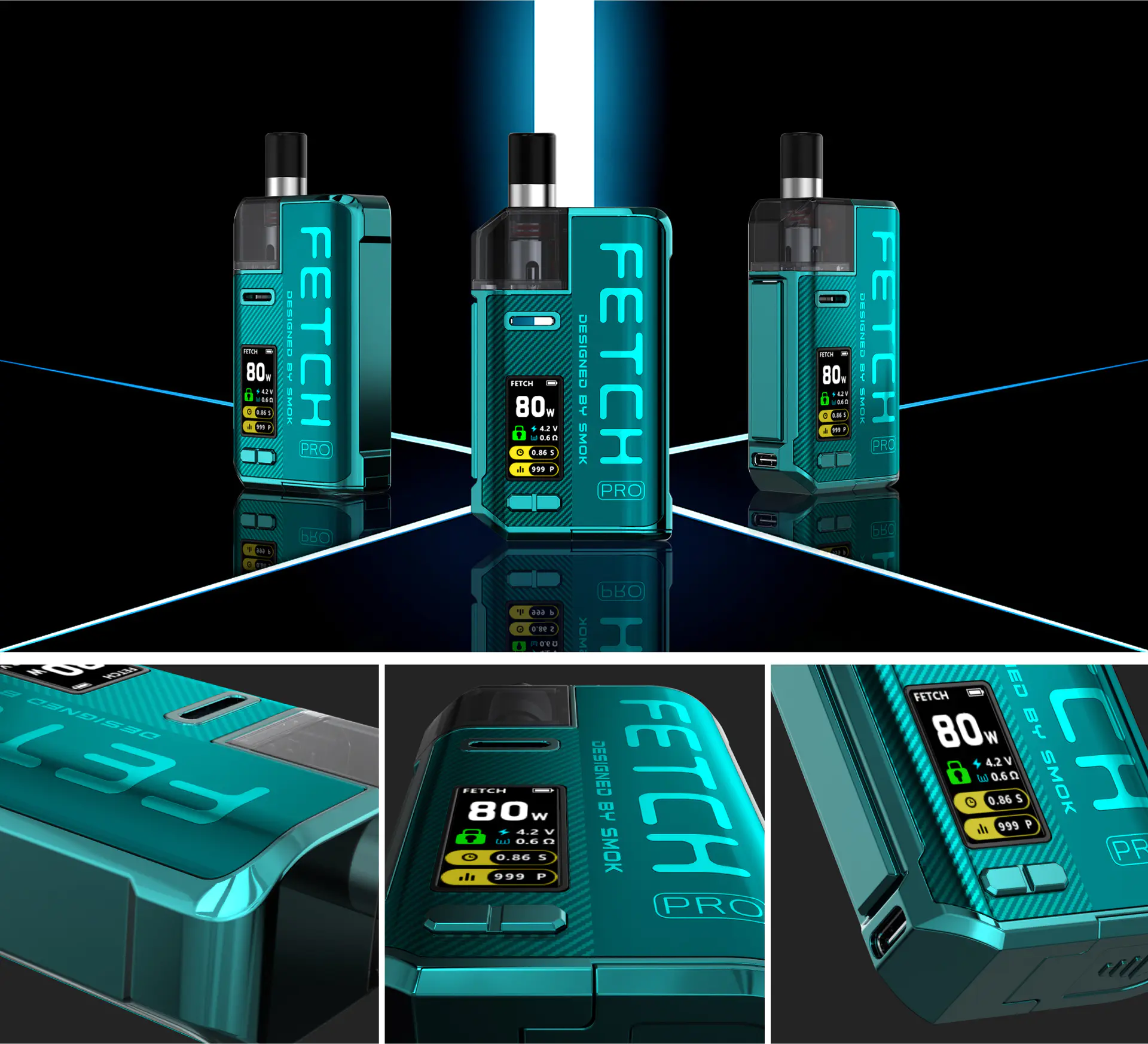 SPECIFICATIONS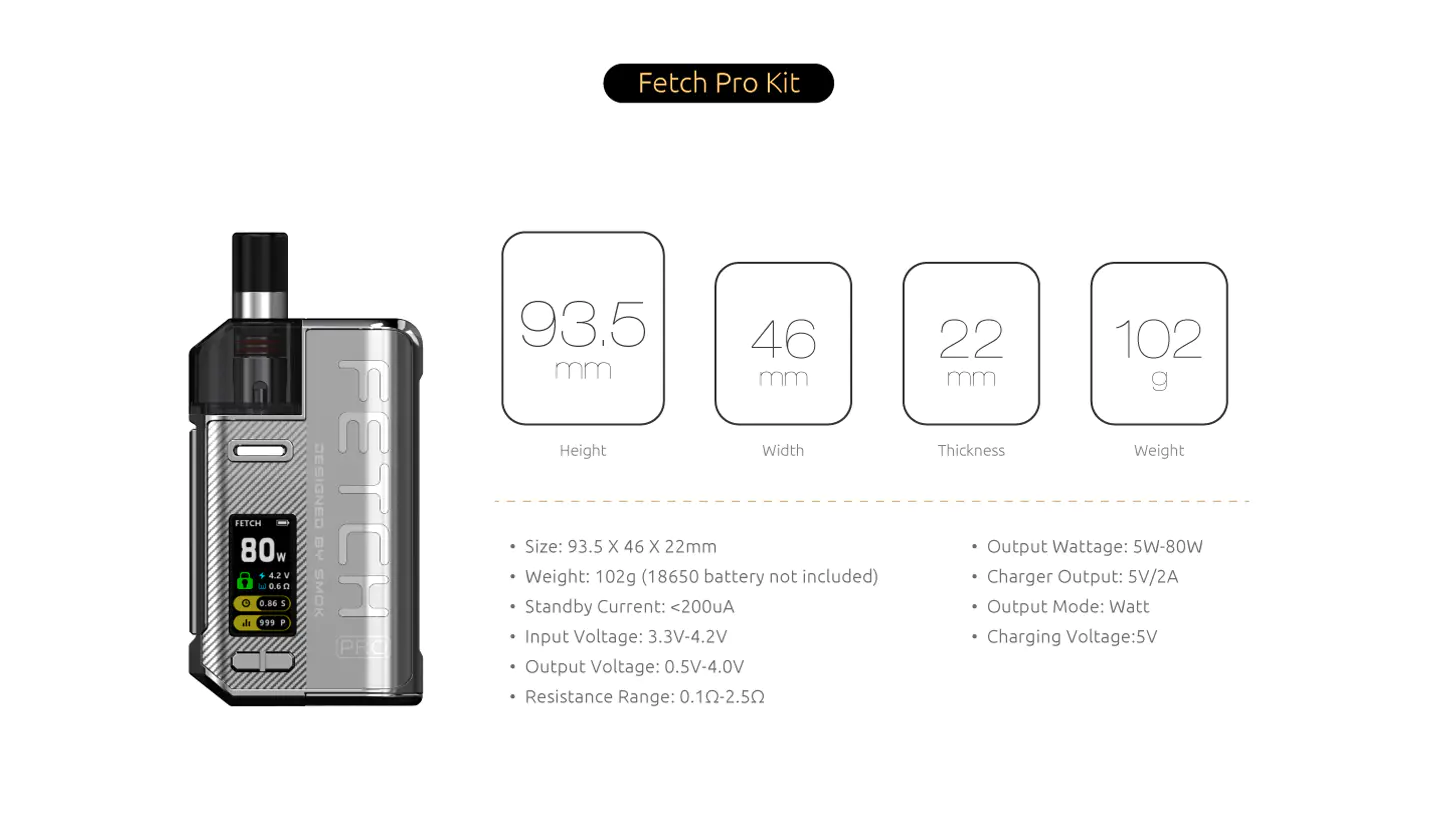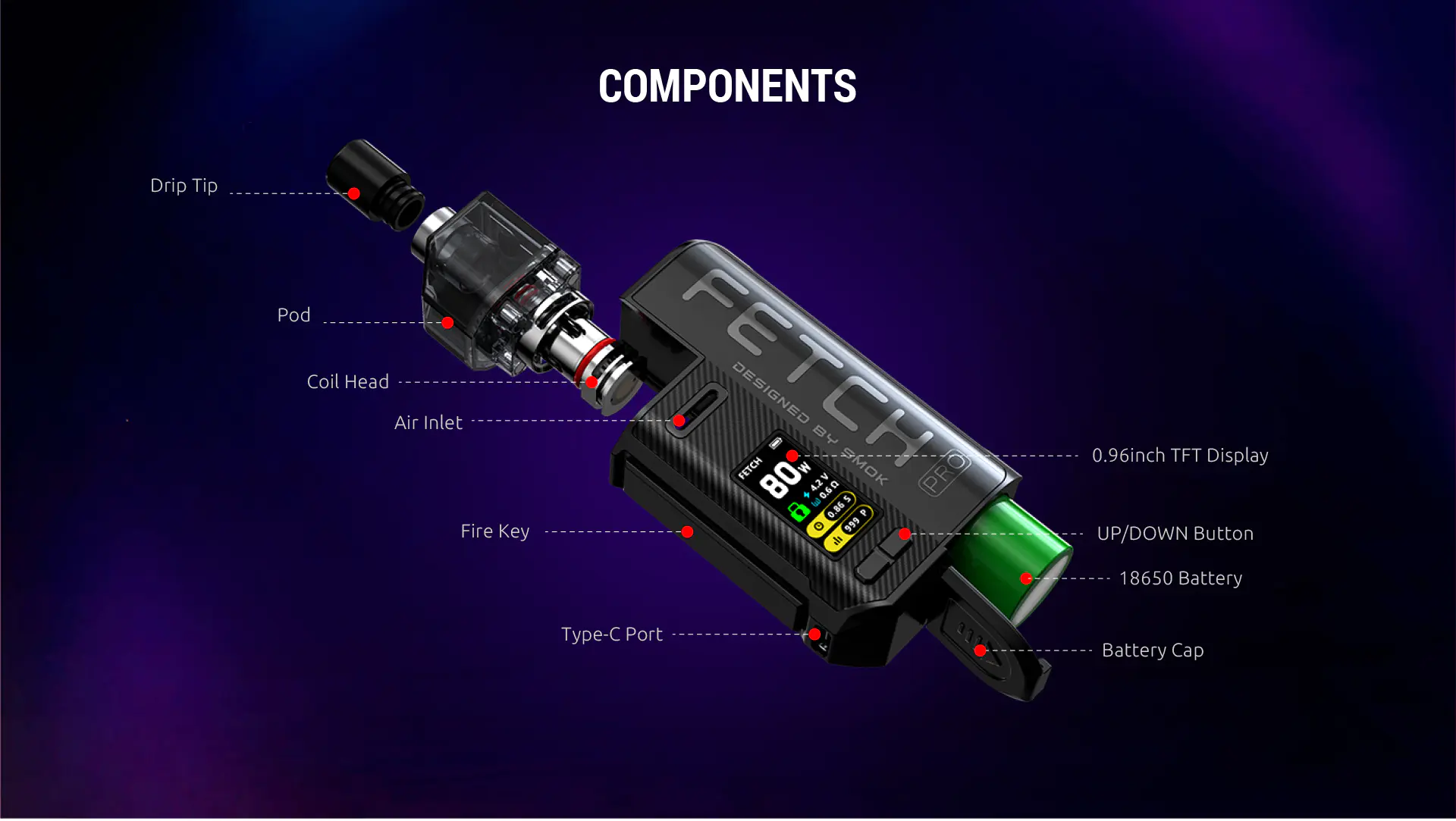 DIRECT AIRFLOW TO MAXIMISE FLAVOUR 
The fetch pods adopt a dual-channel direct airflow design. The air enters from both sides at the top, forming a two-way vertical airflow channel without other airflow loss. The direct-to-coil airflow provides amazing flavour and effortless vapour production even at high power of 80 watts.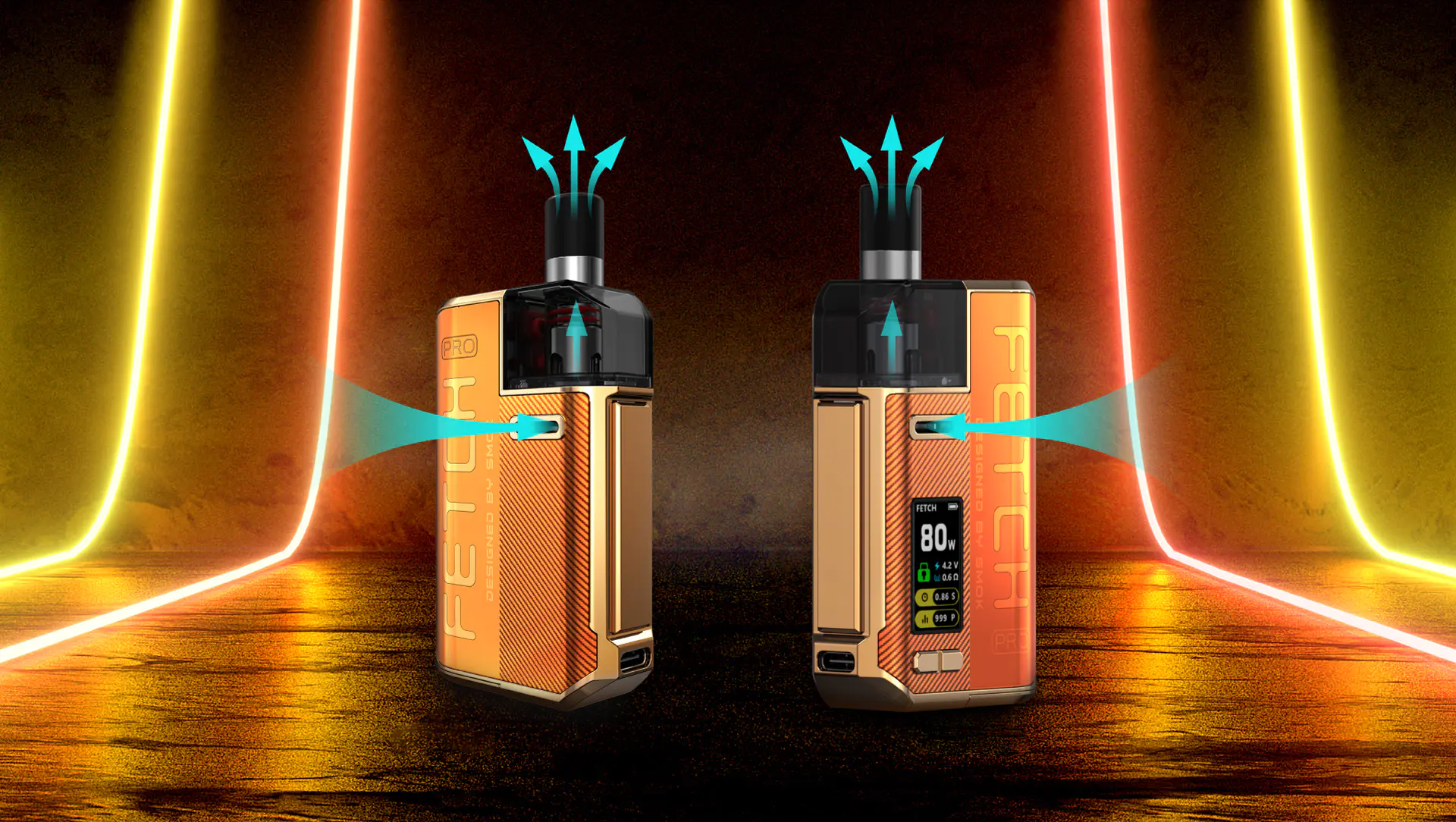 YOUR POWERFUL FETCH
Inherited by the powerful DNA of Fetch Mini, Fetch Pro has achieved significant enhancements in performance. The brand new user interface and core processing unit greatly improves operation.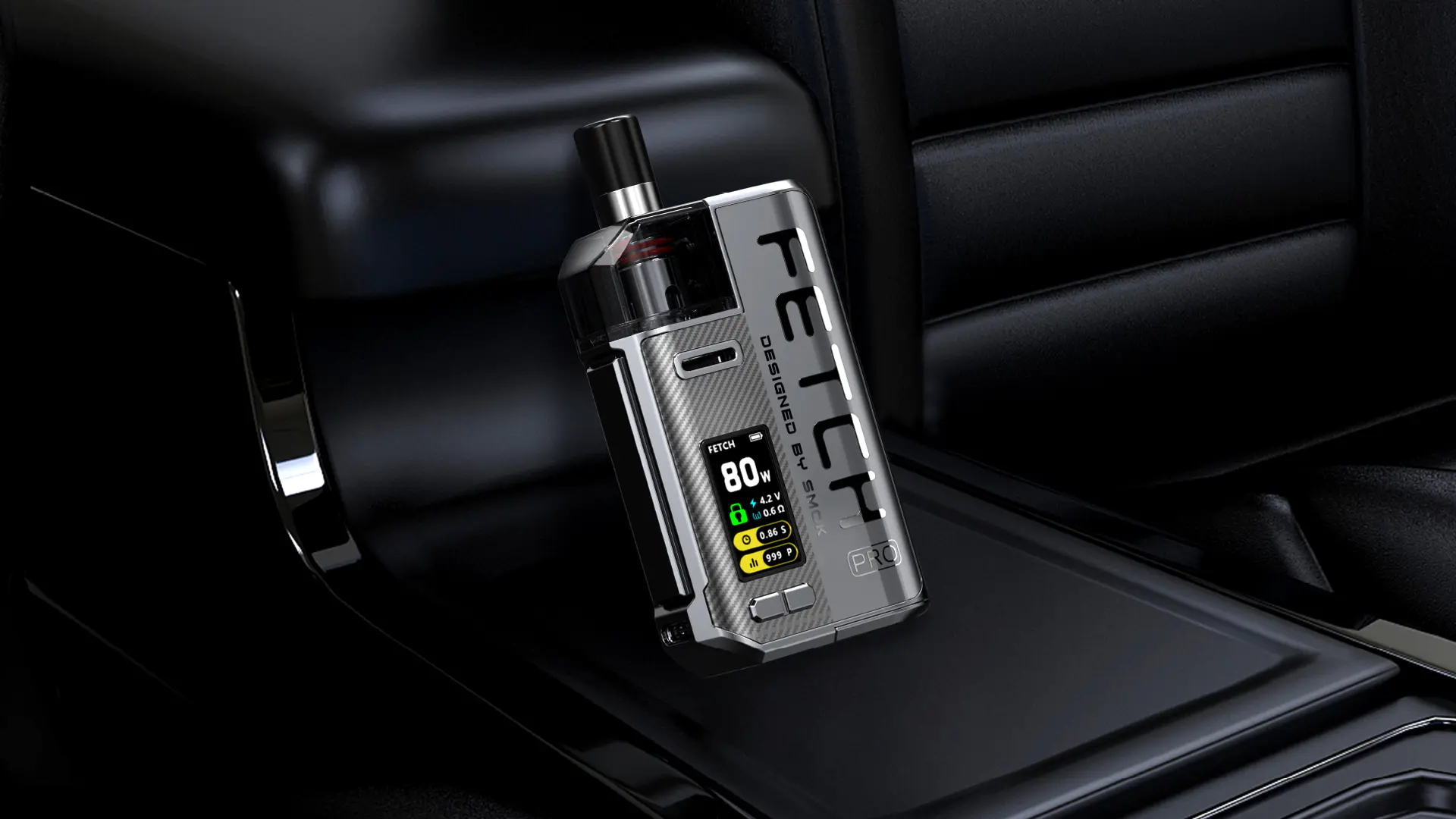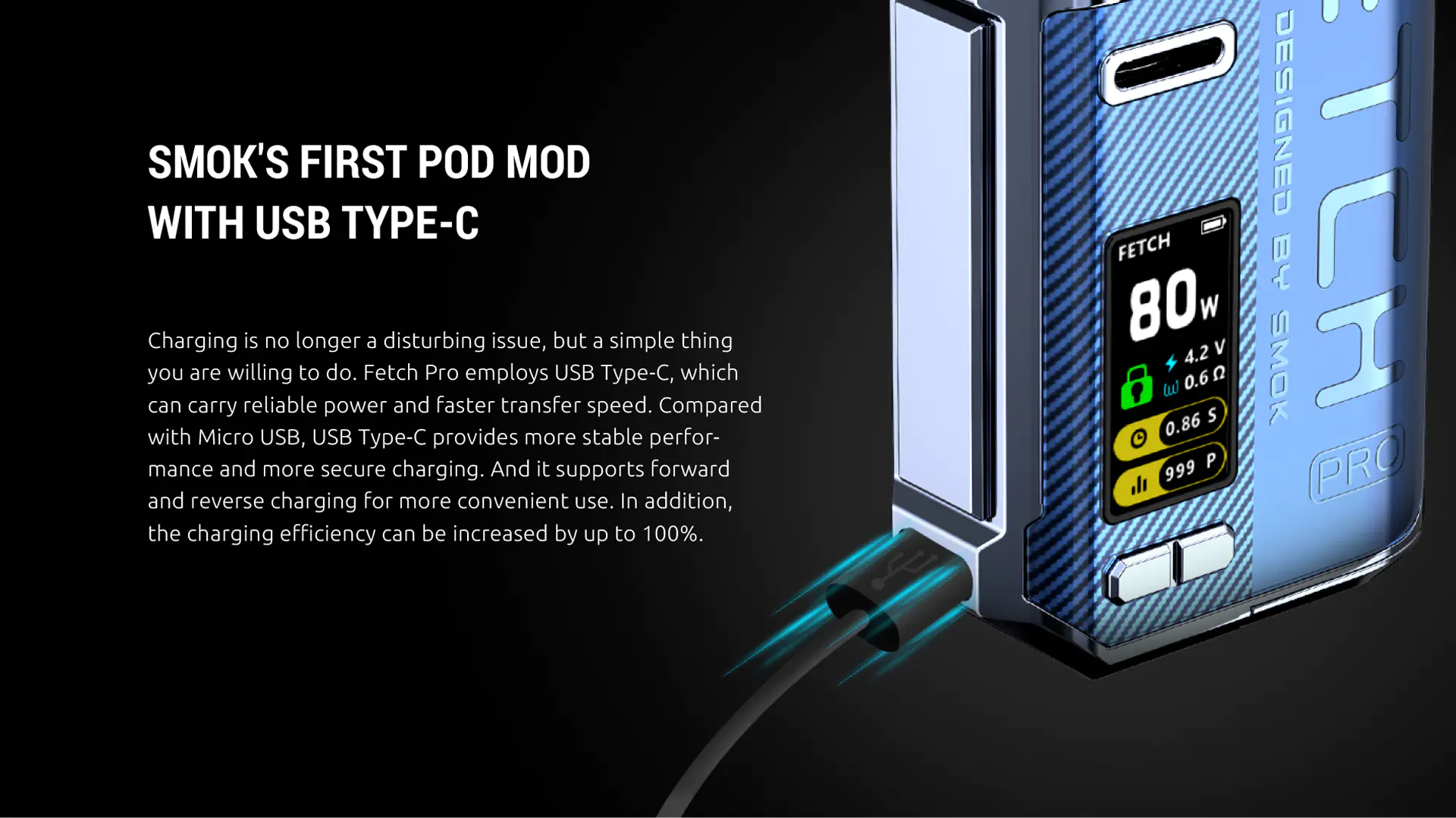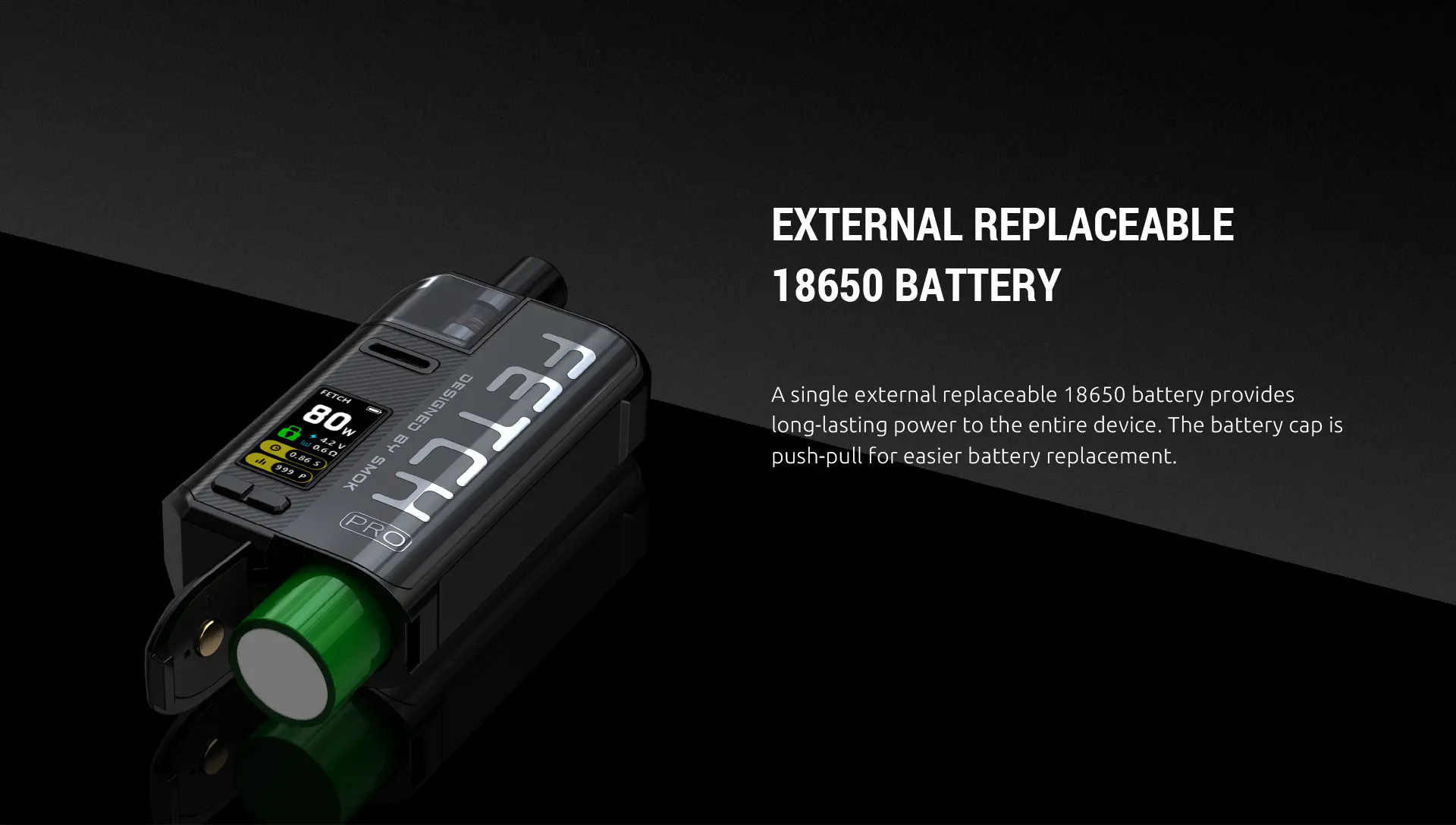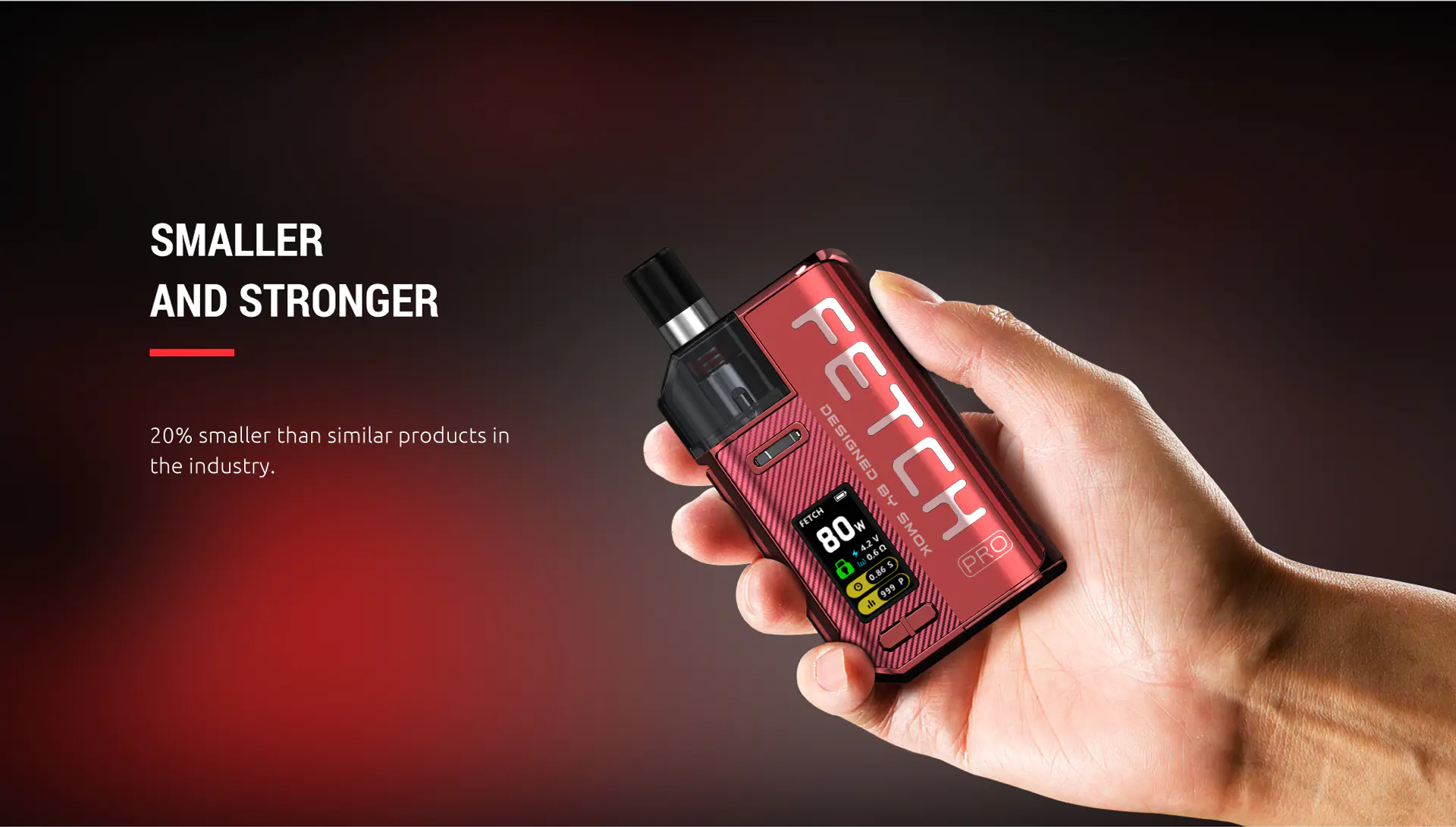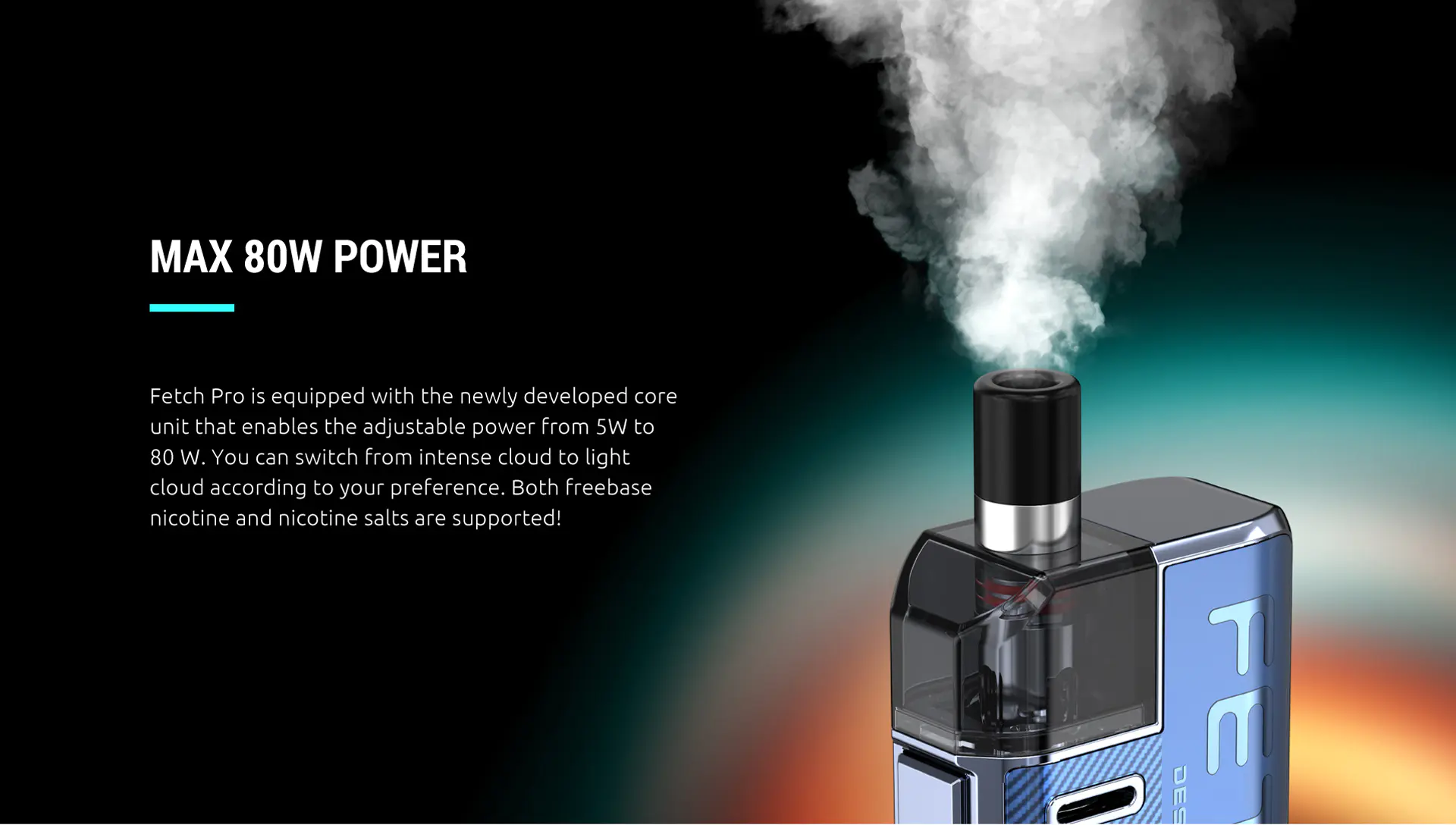 MAGNET MAKES PERFECT MATCH 
In order to reduce friction between the device and pod, a large magnetic is used at the connection. The magnet perfectly matches with the pod so that no matter how hard you shake the device, no rattle will be heard.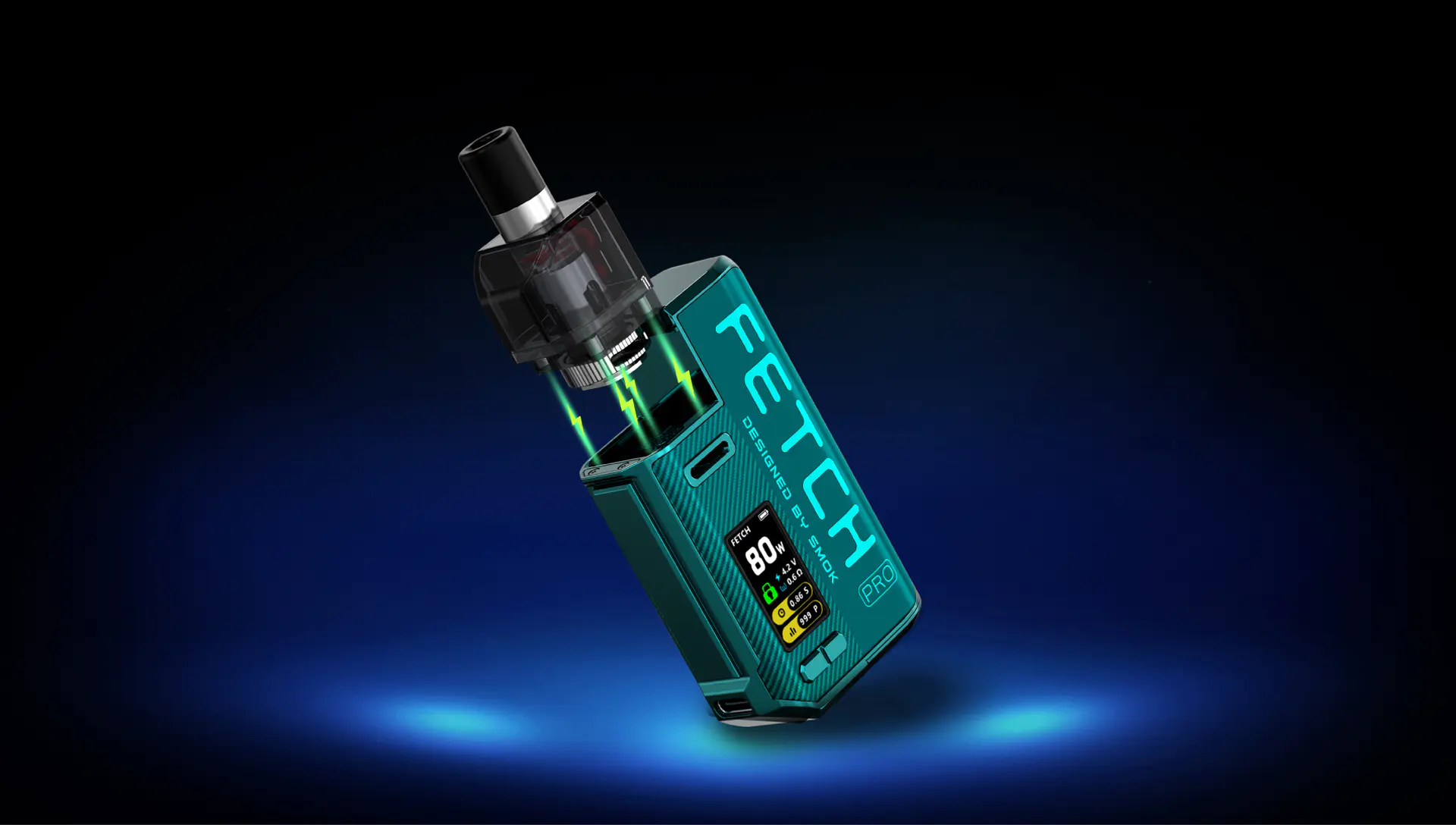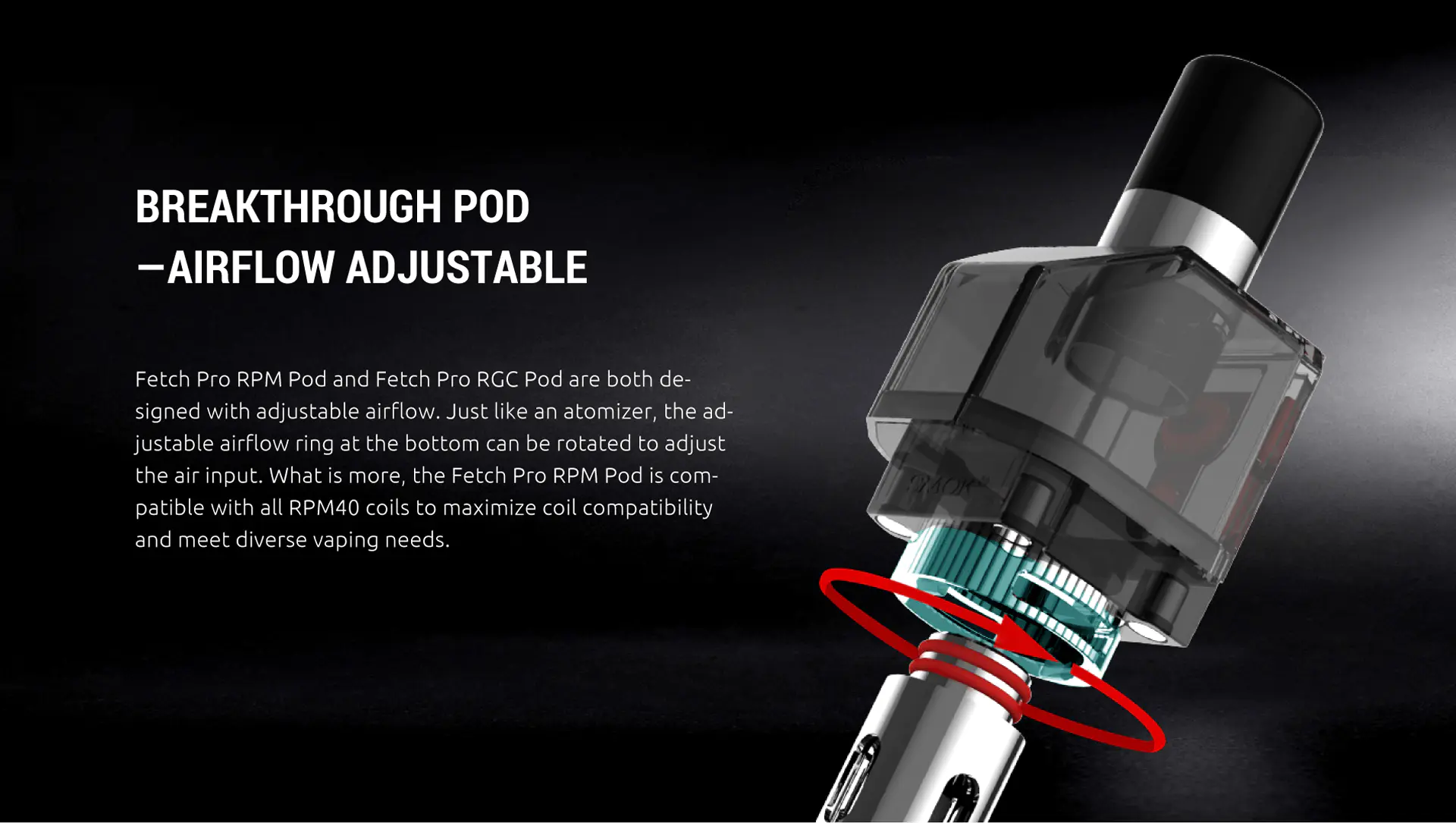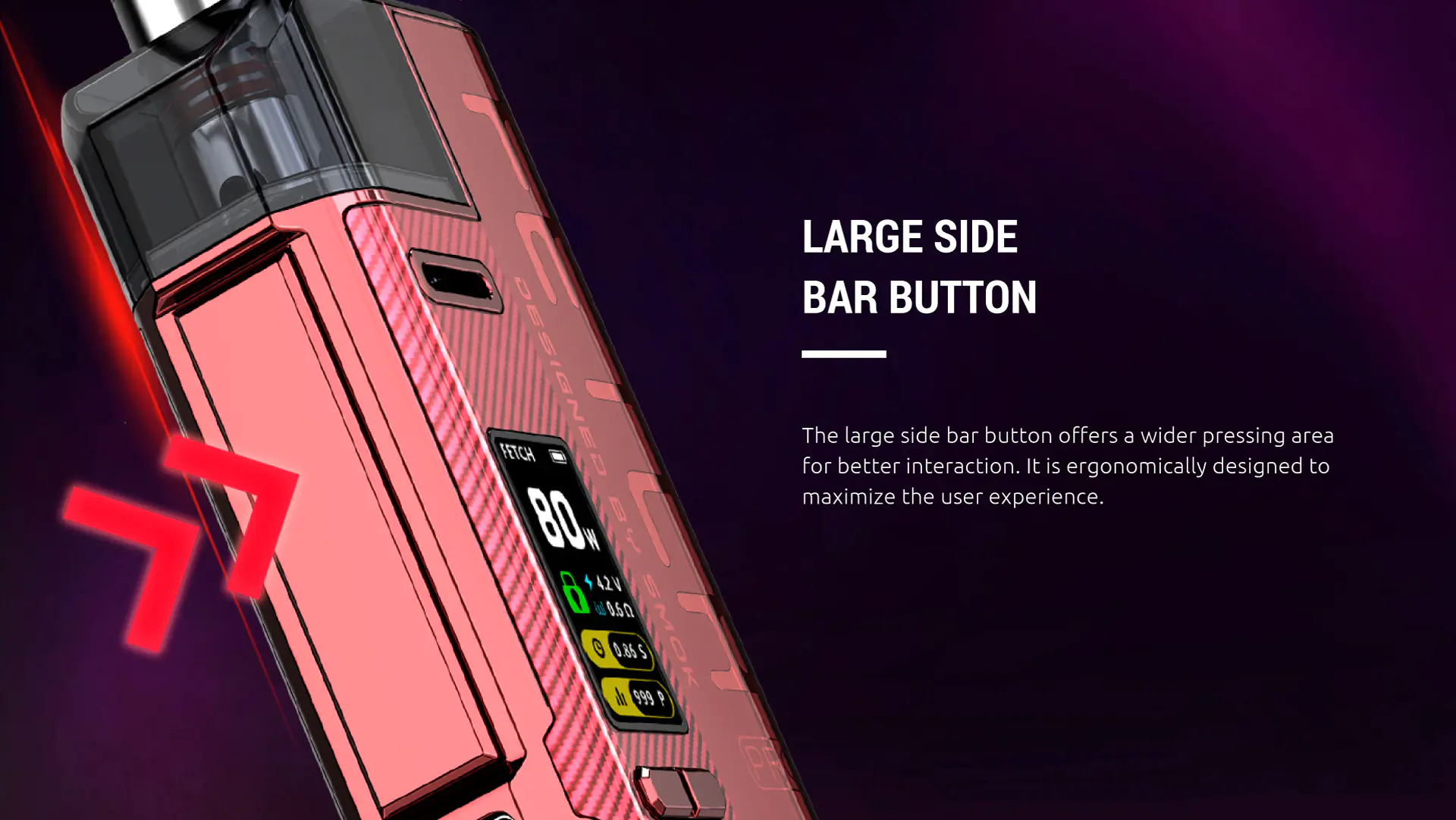 FULLY UPGRADED COIL
The RPM coil has been completely upgraded with bigger volume, thicker cotton and larger airways whilst maintaining the ultimate taste of NORD coils. Better material brings you a brand new vaping experience.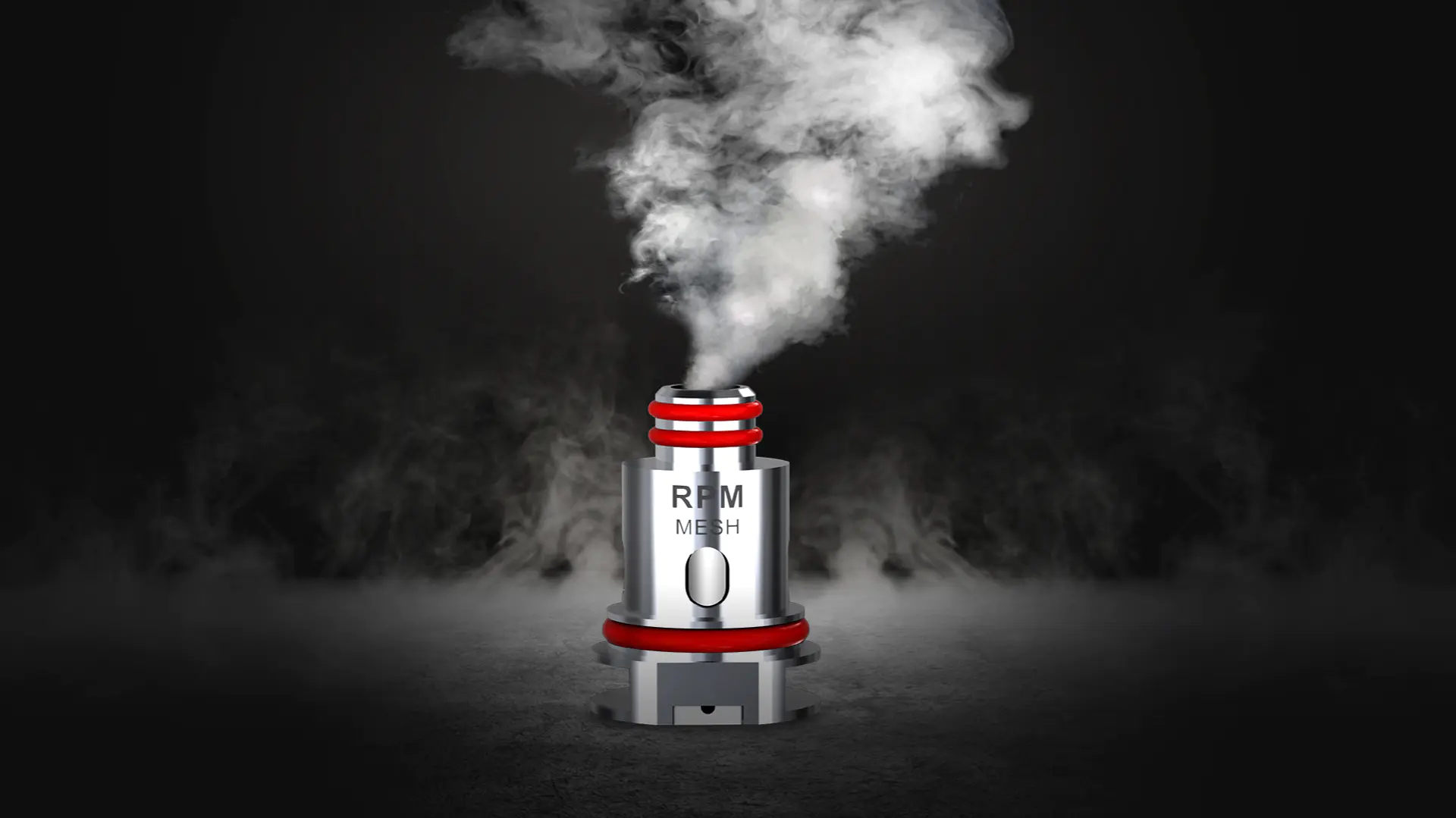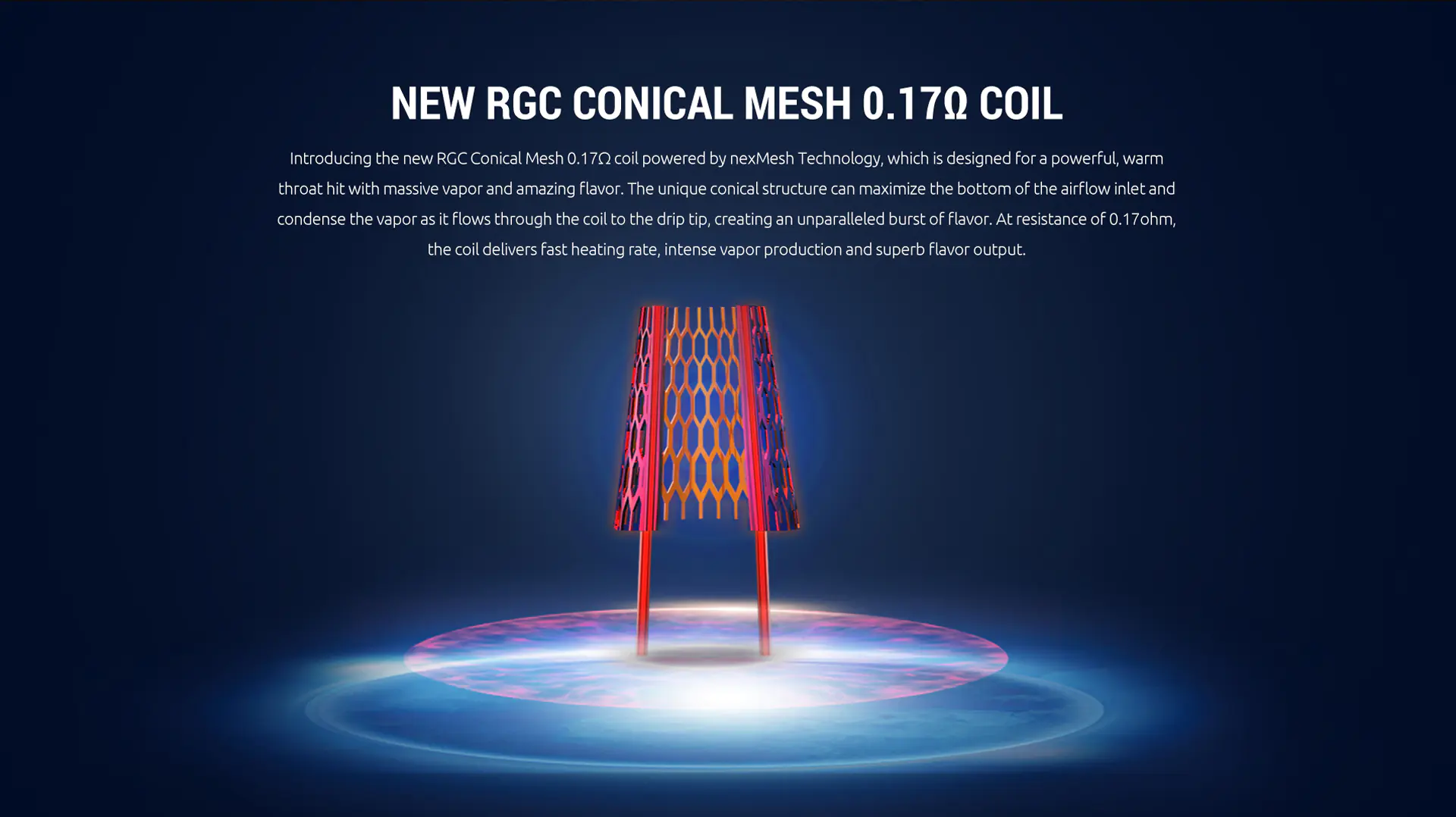 DEVICE SECURITY 
Fetch Pro provides you with fundamental and integrated safety protections.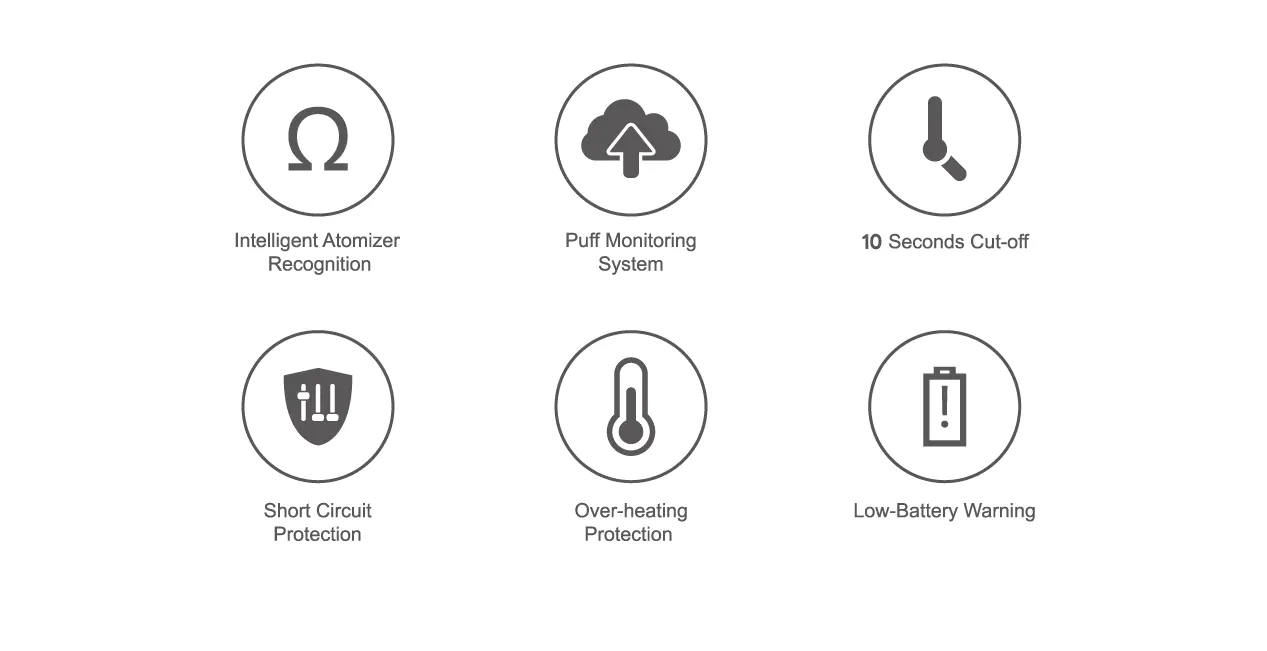 HOW TO FILL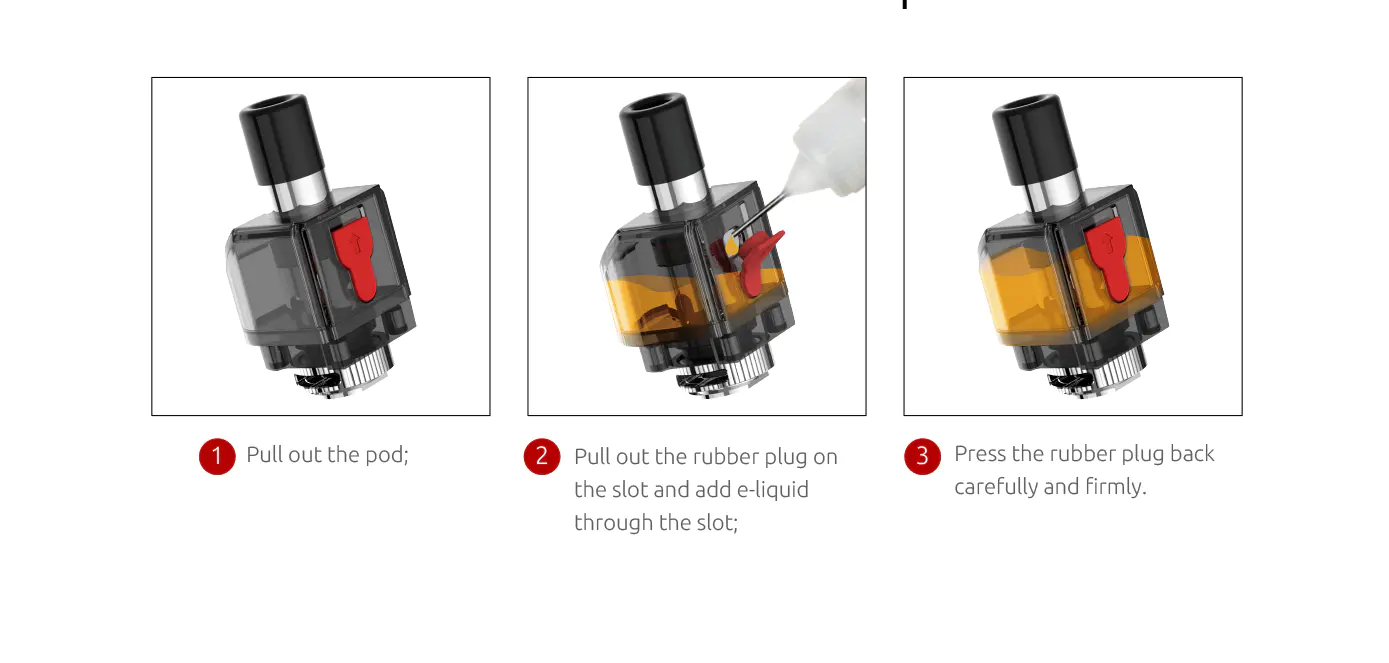 RPM COIL INTRODUCTION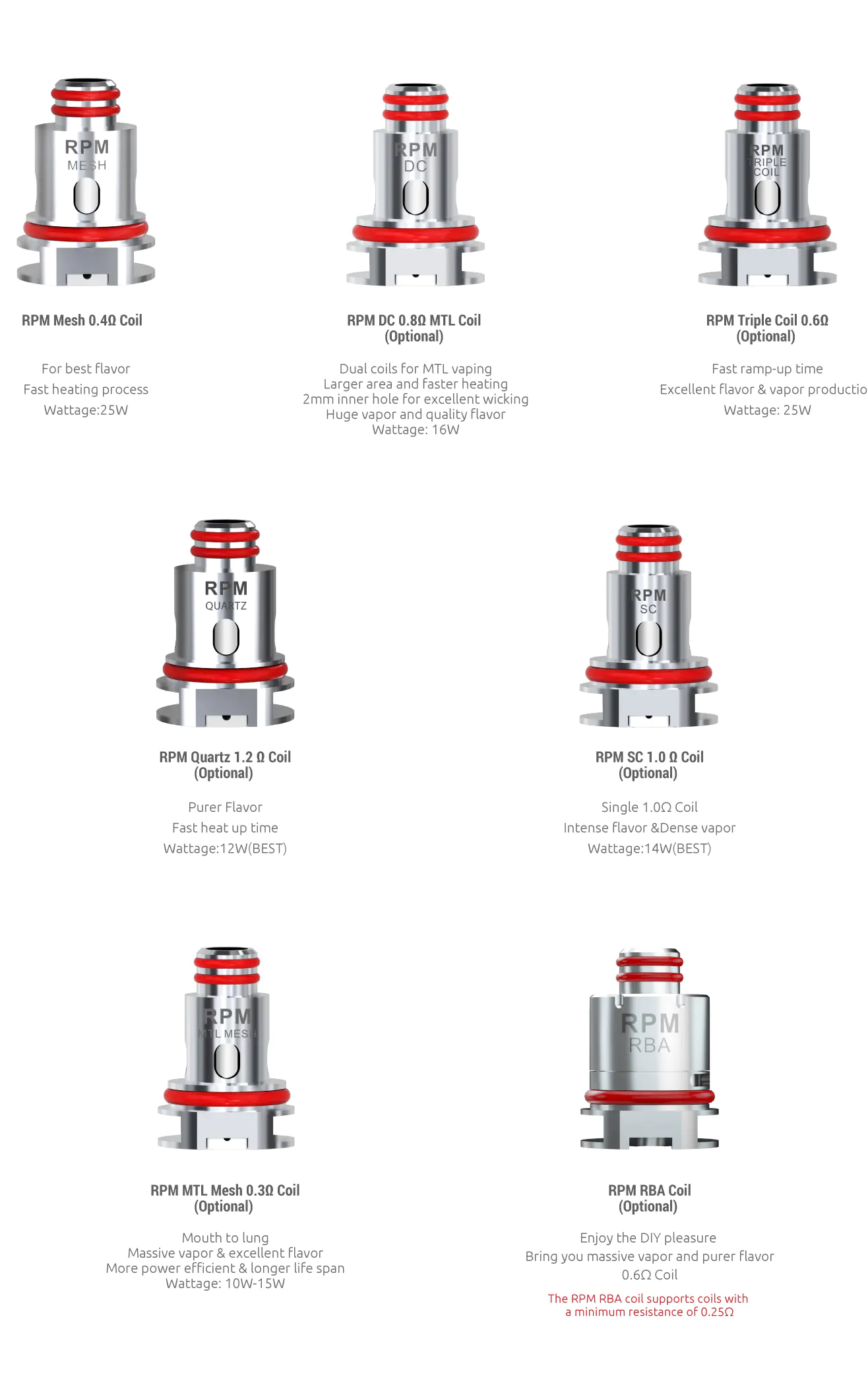 RGC COIL INTRODUCTION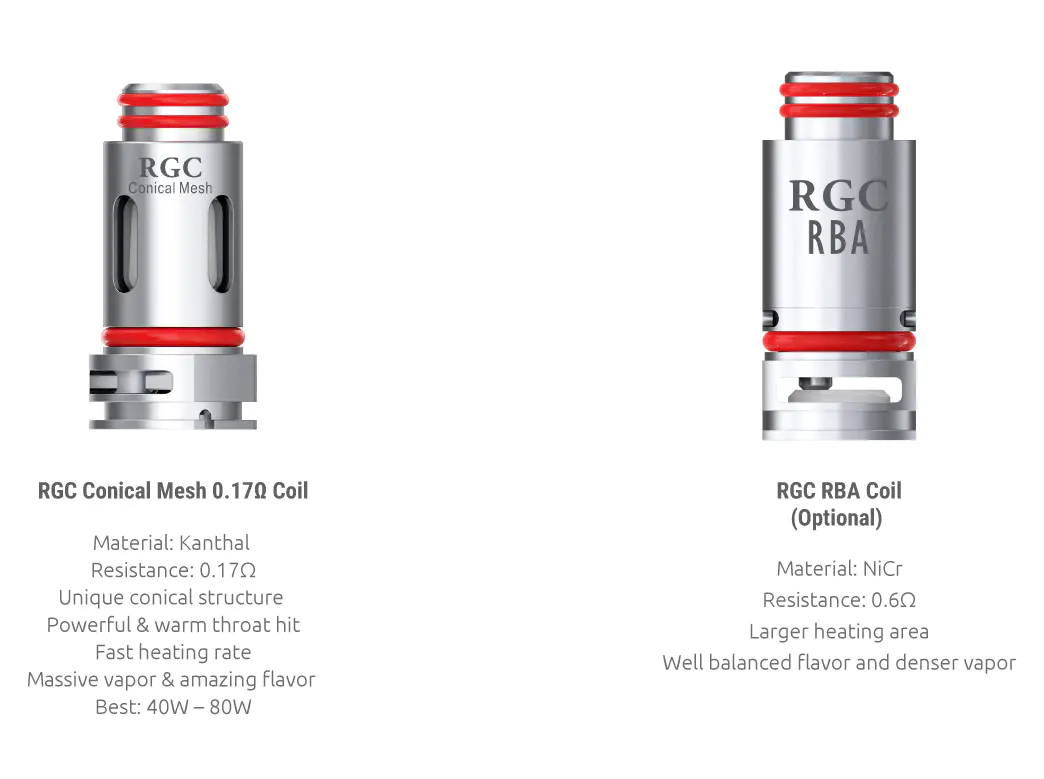 RPM & RGC RBA (Available Separately)
RPM RBA and RGC RBA are specially designed by SMOK engineers to help you find your individual vaping style.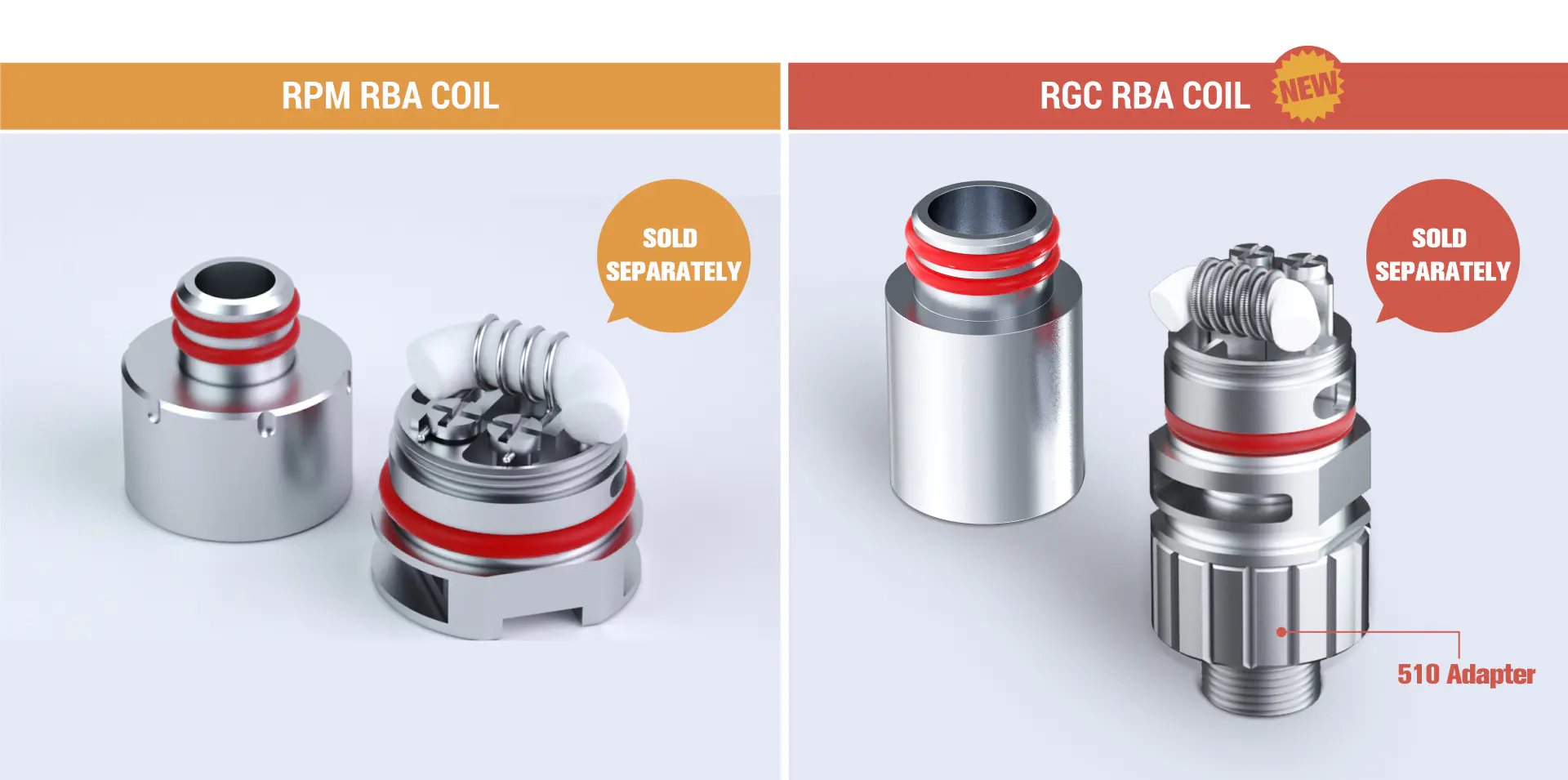 HOW TO BUILD THE RGC RBA

To avoid premature coil failure, be sure to follow our

 

coil priming guide

 

before using this kit
Depending on how many cigarettes you smoke,

 

we recommend using the following strength e-liquids with this kit:
Not sure what Nic Salts are? See our guide

 

here
Replacement items for this kit