Dinner Lady Disposable Vape Pen Kit - Buy One Get One Free
DINNER LADY DISPOSABLE VAPE PEN - BUY ONE GET ONE FREE
Add quantities of 2 pens, multibuy will adjust at checkout
The new disposable vape pen by Dinner Lady is draw activated and emulates a cigarette, with a size of 106mm x 10mm and weight of 16.7 grams.
The 4mm mouthpiece and nichrome coil provide an excellent
MTL vaping experience.
Each disposable pen is designed with an aluminum tube that holds 1.5ml of 20mg
e-liquid
.
A large battery of 350 mAh allows for approximately 400 puffs.
Flavours
Lemon Tart
Lemon Tart is a wonderful and tangy lemon curd, lavished over gooey meringue.
 
Bubblegum Ice
Bubblegum Ice is an old fashioned tuck shop candy bubblegum with refreshing ice.
 
Banana Ice
Banana Ice is reminiscent of chewy, foam banana sweets with a cool breeze.
 
Mango Ice
Mango Ice is a fresh burst of mangoes with an icy finish.
 
Strawberry Ice
Strawberry Ice is a bunch of fresh strawberries mixed with cool menthol.
 
Lemon Sherbets Ice
Lemon Sherbets Ice is a sweet, sour and tangy citrus mix of lemons and crushed ice.
 
Citrus Ice
Citrus Ice is a citrus explosion of tangy and sour flavours, finished with a cooling hit.
 
Strawberry Macaroon
Strawberry Macaroon is a creamy combination of strawberries, almonds and coconuts.
 
Fruit Mix
Fruit Mix is an explosion of sweet, candy and fruit flavours.
Customer Reviews
Write a Review
Ask a Question
16/01/2021
David N.
United Kingdom
I recommend this product
Dinner lady disposable vape pen
Great flavour and specially if you like sweet flavours.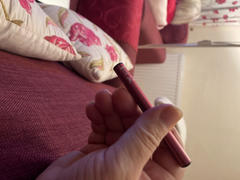 12/01/2021
Sasha S.
United Kingdom
I recommend this product
Lady disposable vape
Was like having a real cigarette in your hand great product