Prizm Bar Juice Pineapple Ice 50ml Shortfill
PRIZM BAR JUICE PINEAPPLE ICE
Prizm Bar Juice's Pineapple Ice combines a cold, menthol undertone with the distinctive pineapple flavour to create a tropical vape that exhales coolly.
Explore the full range of Prizm Bar Juice E-Liquids, delivering the perfect cost-effective solution to single-use vapes.
Specifications
Flavours: Pineapple, Ice
Bottle Size: 50ml of e-liquid in a 60ml shortfill bottle
Nicotine Strength: 0mg
Nic-Shots: Space for one 10ml nic shot
Manufactured in the UK
Childproof Cap
Tamper-proof Seal
Easy Fill Spout
Prizm Bar Juice shortfills are designed to be a money-saving alternative to the use of disposable vape kits, enabling vapers to refill their reusable and far more environmentally friendly vape kits with a wide selection of some of the best-selling bar juice flavours on the market.
Unlike other common shortfills, these Prizm Bar Juice shortfill vape juices are provided in a mix of 50/50 VG/PG, all suitable and recommended for use with low-powered Vape Starter Kits (mouth-to-lung) and Pod vape Kits.
Prizm Bar Juice shortfills are supplied in a 60 ml bottle with 50 ml of flavour, leaving enough space for a single 10 ml nicotine shot to be added, achieving a total nicotine strength of approximately 3 mg.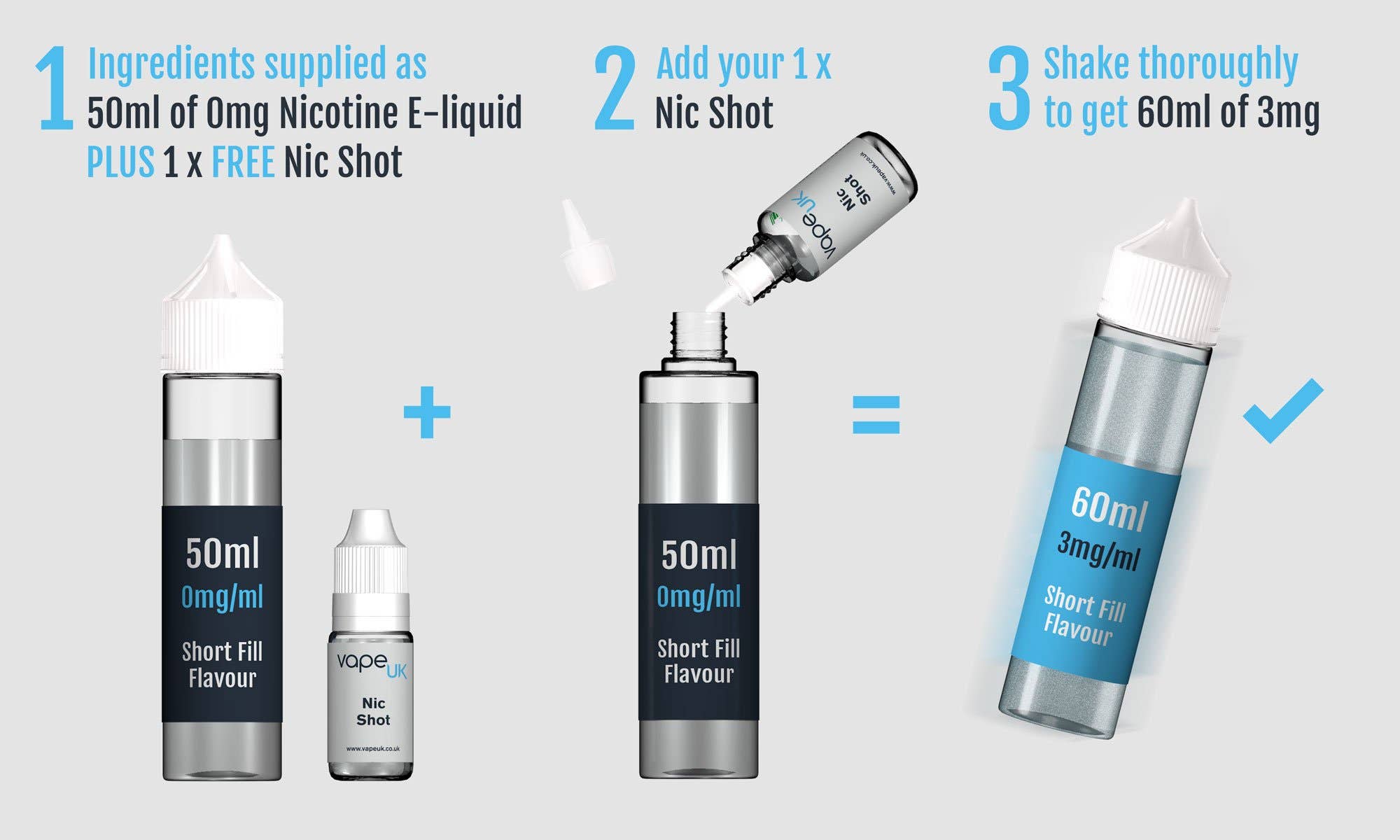 Customer Reviews